Double Chocolate Pumpkin Seed Muffins
Double Chocolate Pumpkin Seeds Muffins:
A double chocolate muffins loaded with crunchy pumpkin seeds. My family loves chocolate-based dishes and they can eat anything combined with chocolates.When I was trying to give them pumpkin seeds they did not like them but when I added them in these muffins?they finished every single bit of the muffins and not even complained about pumpkin seeds .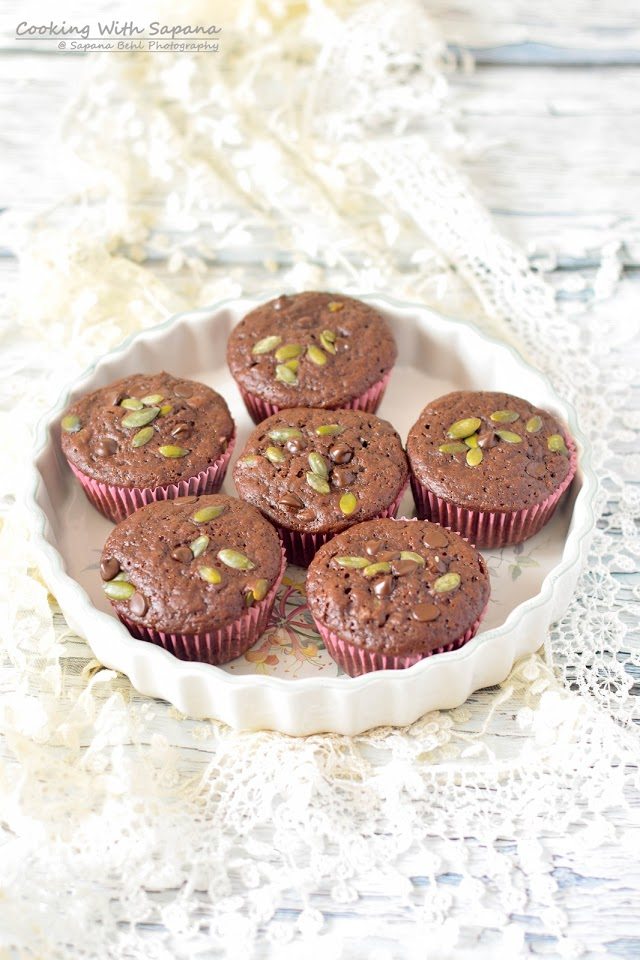 Pumpkin seeds taste great in desserts nd savory dishes .So if you are planning to include in your diet there are plenty of options.Mix them in your granola, cereal or yogurt.Add them in baked goodies or simply make pumpkin seeds butter to serve with desserts.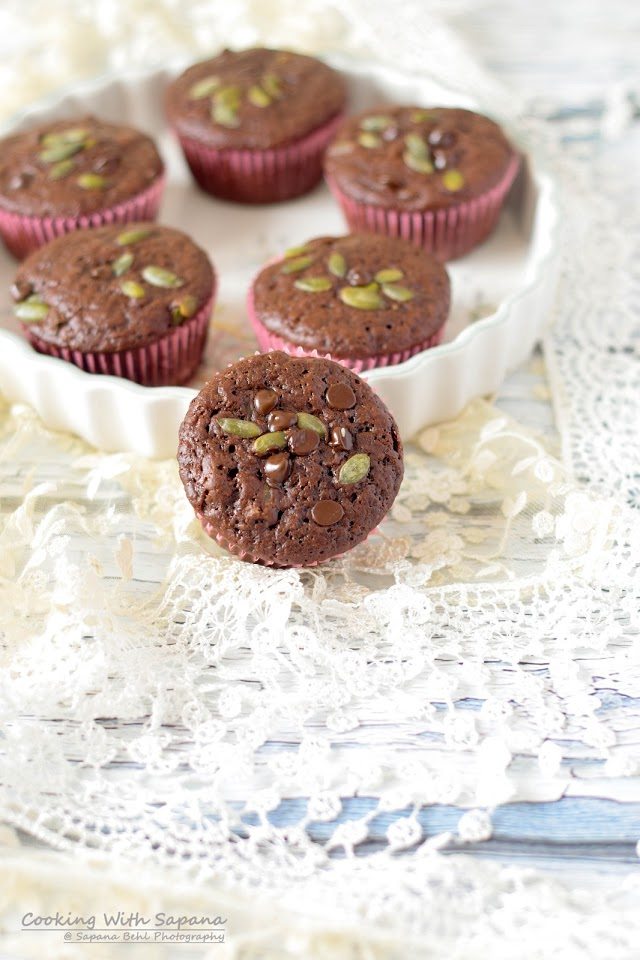 Blogging Marathon#68 Week 5 / Day 24
Theme– 5 Ingredients/5 Categories
Day 24 Ingredient– Pumpkin Seeds
Day 24 Category – Desserts
Dish-Pumpkin Seeds Muffins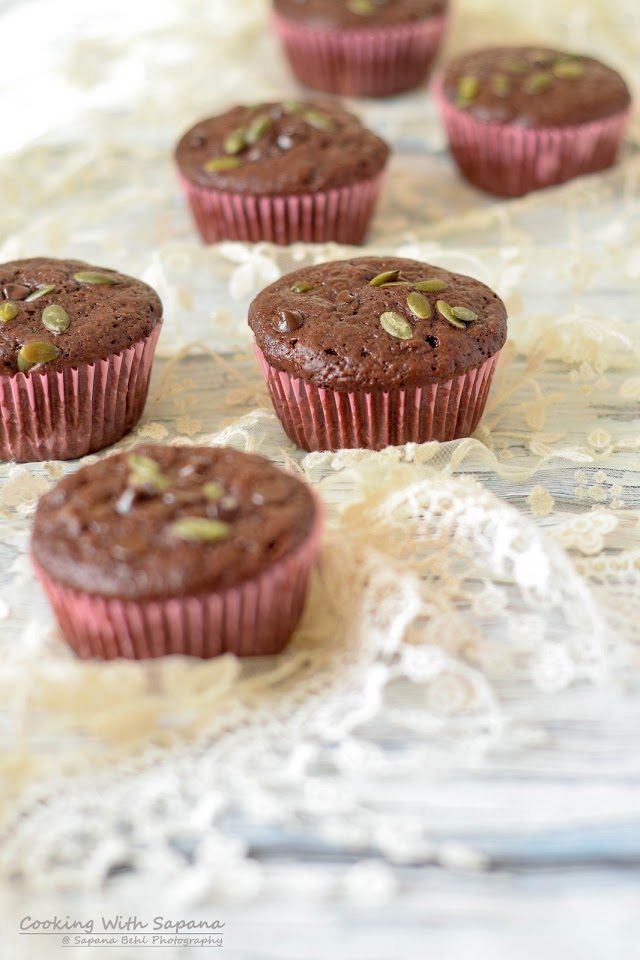 Ingredients:
1 cup all-purpose flour
1/4 cup pumpkin seeds
3 tablespoon cocoa powder
1/2 cup chocolate chips
1/4 cup oil
1 teaspoon baking powder
1/2 teaspoon baking soda
1/2 cup sugar
1 teaspoon vanilla extract

Method:
Preheat oven to 180 degrees and line a 6 cup muffin pan with cases.
In a mixing bowl sift flour, cocoa powder, baking powder, baking soda, and sugar.
In another bowl add oil and buttermilk. Whisk together until frothy.Stir in vanilla extract.
Add the oil mixture to the flours.Gently mix the ingredients.Fold in chocolate chips and pumpkin seeds.
Pour the batter into the muffin cases.
Bake in preheated oven for about 20 minutes or until a toothpick inserted in the center comes out clean.
Cool on a wire rack.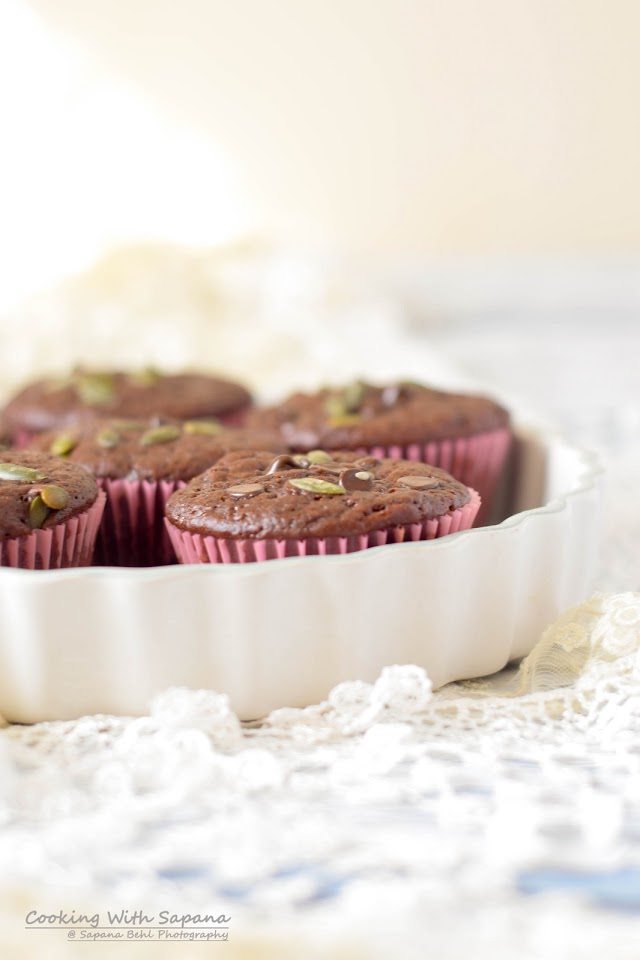 Serve and enjoy.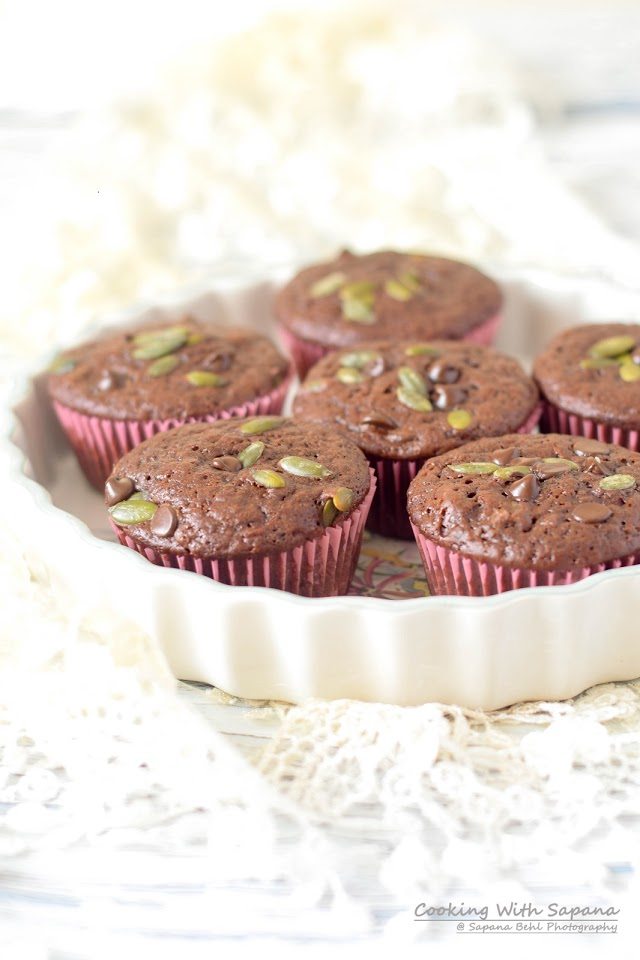 Serve 6 Baking time- 20 minutes
Check out the Blogging
Marathon page for the other Blogging Marathoners doing BM# 68
Best regards,
Sapana Behl