Sunflower Seeds and Parsley Pesto
Sunflower seeds and parsley pesto is a very smooth, rich and tasty sunflower seeds pesto that will make your pasta or any other dish oh so delicious.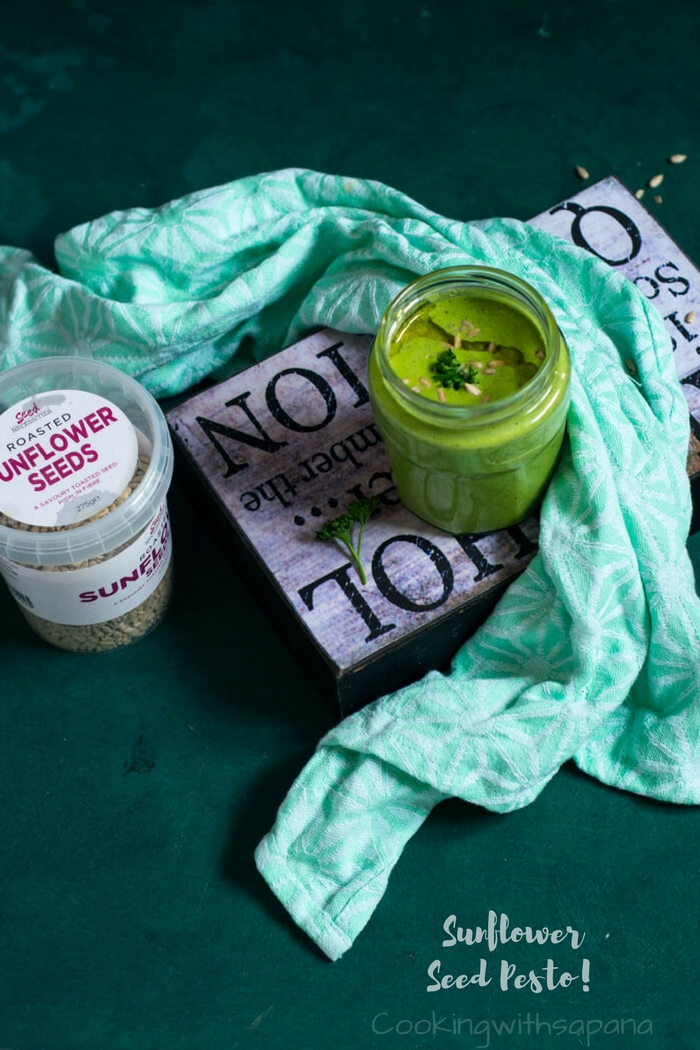 Adding sunflower seeds in the pesto instead of nuts is a wonderful idea to incorporate sunflower seeds in your diet. Even you can make this pesto for someone with the nut allergy and they would love it.
If you remember my Mango Yoghurt Parfait post, you all know that I got a lot of SeedNecessities products to try in some of my recipes. So this is another recipe using their roasted sunflower seeds.
The sunflower seeds pesto tasted very rich, tasty and had amazing flavours from the roasted sunflower seeds. We served it on top of spaghetti and we all had a wonderful and satisfying lunch.
I have been keeping a batch of this pesto in my freezer and whenever those sudden hunger pangs bite us, I would just defrost a jar of pesto, cook some pasta and viola lunch is sorted.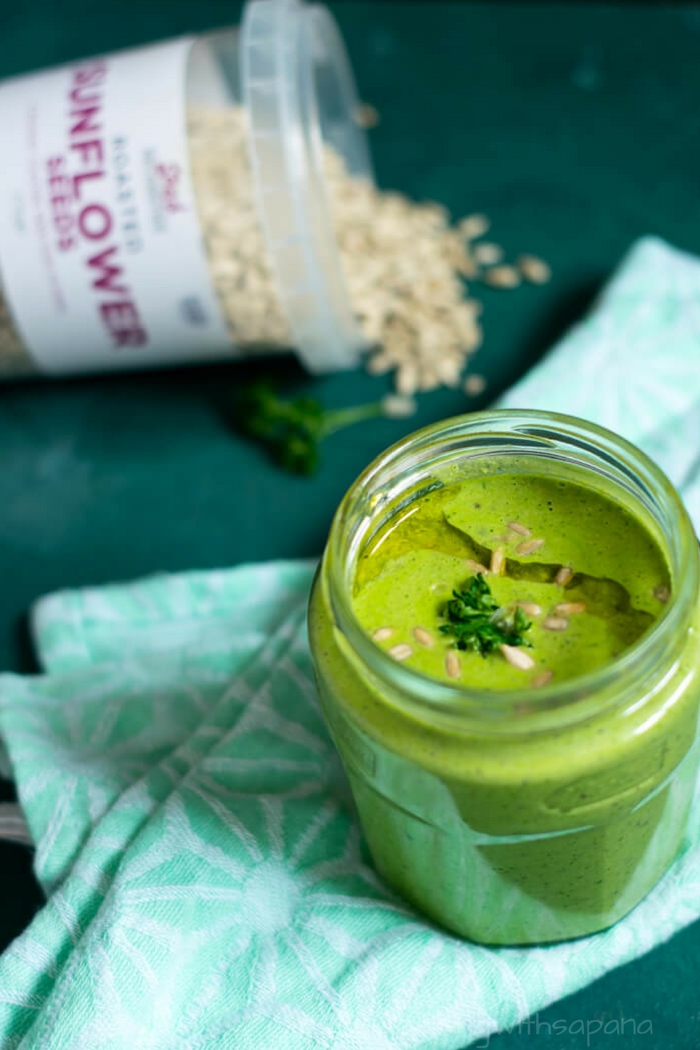 *If you ever try this recipe don't forget to share your photos with me on Facebook, Pinterest, Twitter or tag me on Instagram @cookingwithsapana using the hashtag #cookingwithsapana and stay connected* I would love to see your creations from my space!!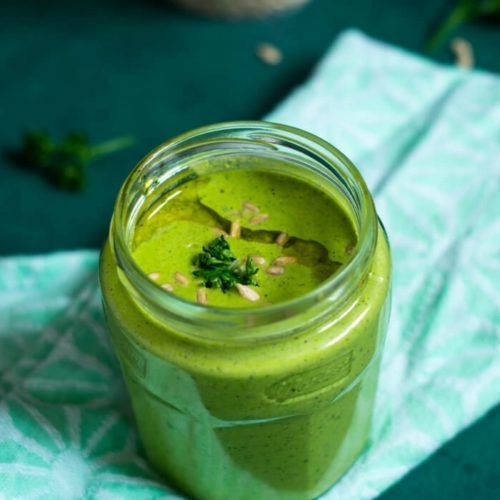 Sunflower Seeds Pesto
A very smooth, rich and tasty sunflower seeds pesto that will make your pasta oh so delicious.
Ingredients
1/2

cup

sunflower seeds

2

cups

tightly packed parsley leaves

4

garlic cloves

1

tablespoon

lemon juice

salt to taste

pepper to taste

4

tablespoon

olive oil,

extra virgin
Instructions
In a food processor add sunflower seeds, parsley, garlic, salt, pepper, lemon juice.

Gradually add olive oil and process until smooth. Add more seasoning if required.

Serve with pasta, rice or as a spread on toast.
Recipe Notes
You may also use cilantro leaves instead of parsley if desired.
Store in airtight glass jars in the refrigerator.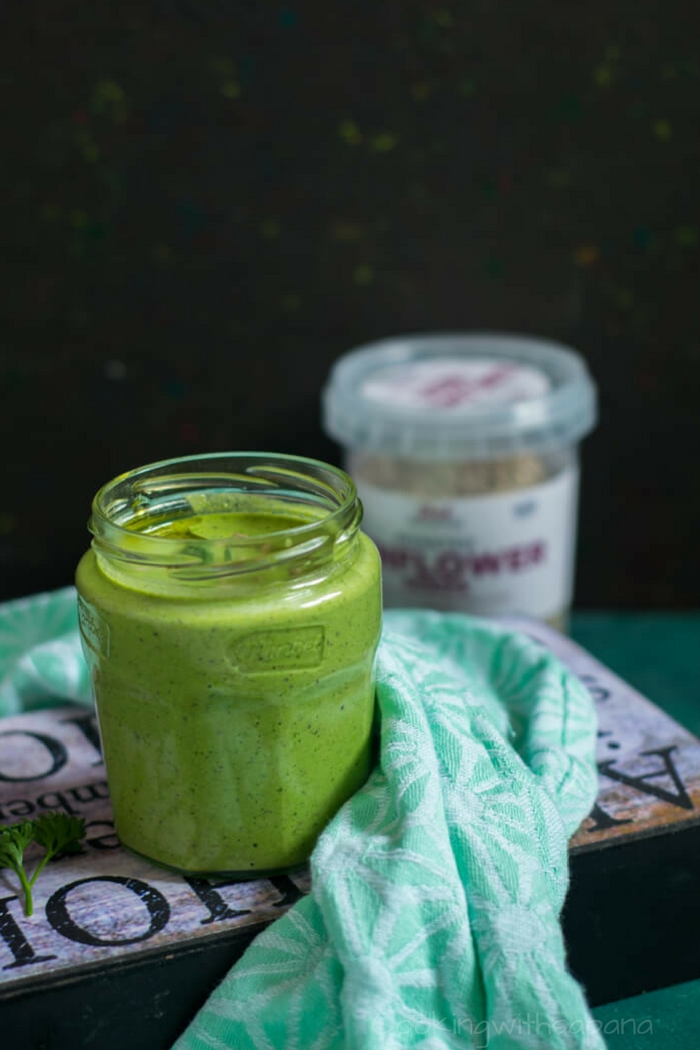 Enjoy!!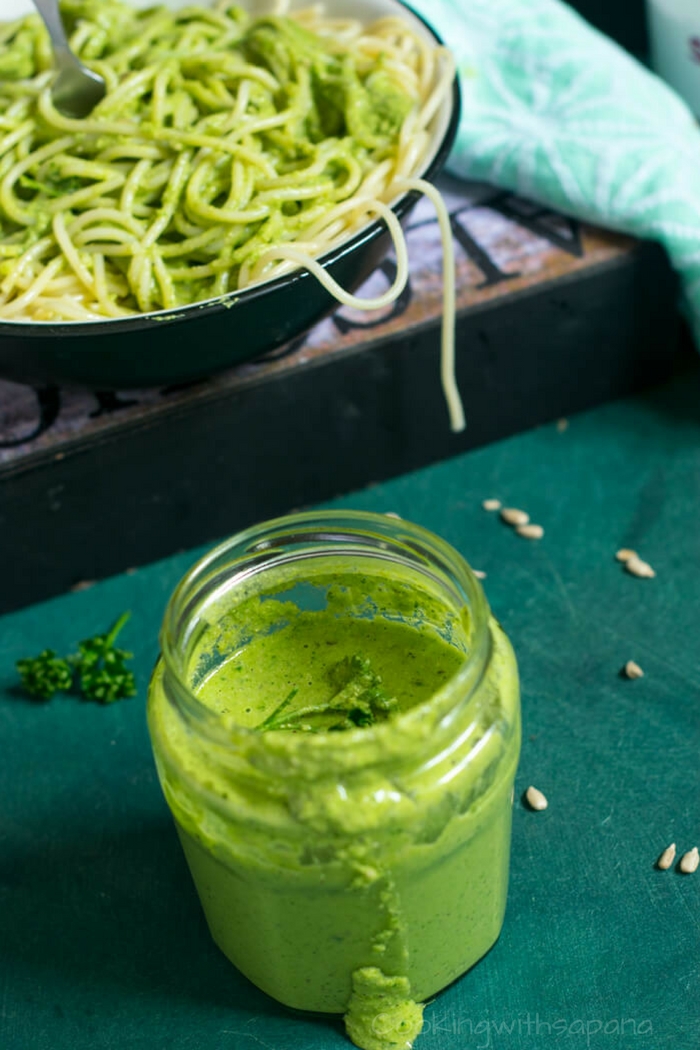 Pin it for Later

Disclosure: I was sent samples from SeedNeccesities to try in recipes and not being told or paid to write the review. All opinions expressed are my own.
BestRegards,
Sapana Behl