Mini Tofu Frittatas
A delicious and protein-packed mini tofu frittatas to serve as breakfast or a tasty snack. The recipe is super easy and would make you feel satisfied for a couple of hours too.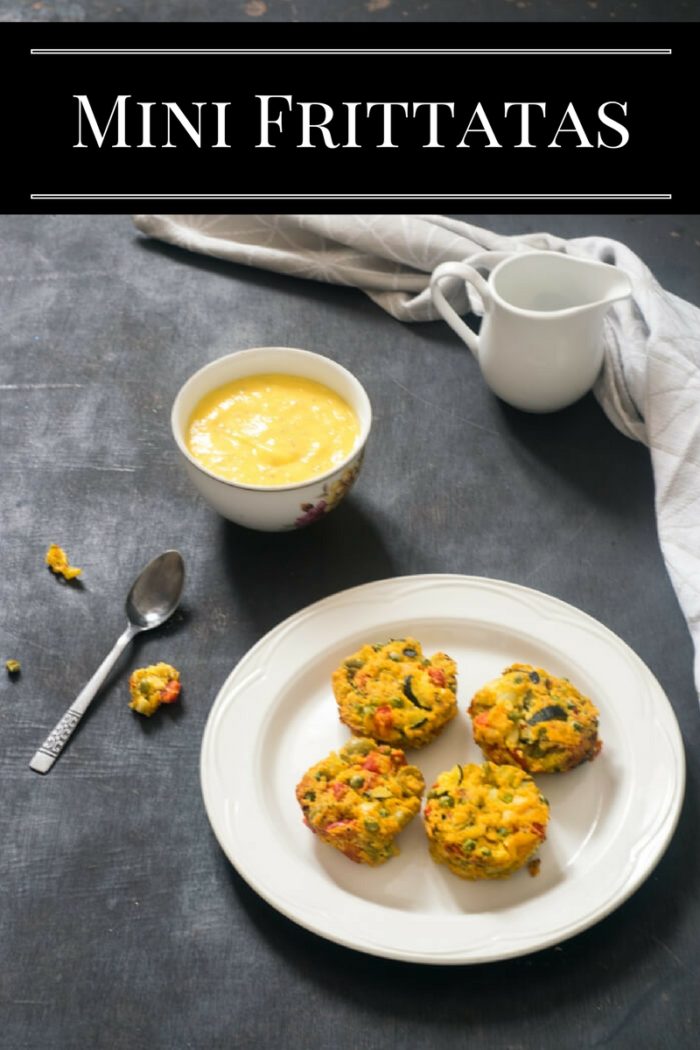 Do you think that sometimes we loose all the mojo and don't want to cook anything new, or if cooked than never clicked even for the blog? This happened to me last week when I accidentally soaked soybeans instead of white peas. After knowing my mistake I ended up making homemade tofu and a couple of (actually more than 50) homemade soy chaap sticks.
But I don't know what happened and all of a sudden I did not want to click the for the blog. Mr H kept asking me to take pictures for the blog but I resisted. That's life, right and we do need a break, once in a while. Well, for me, fortunately, that period has passed.
I had a block of tofu that needs to be used up before it could get spoiled. We already had tried a lot of curries, fried rice, quiche and what not. This time I wanted to make something different and that's when I landed on Healthy Tofu Recipes and found almost 50 amazing recipes that use tofu. I was tempted to try quite a few dishes from there but only got to make Mini Frittatas from Dietitian Debbie. I have now bookmarked the page to try some recipes later. The mini frittatas were gobbled by my daughters and the best part was they didn't even complain about the veggies. I served the frittata with mango chia smoothie bowl for our breakfast and had a nice filling meal.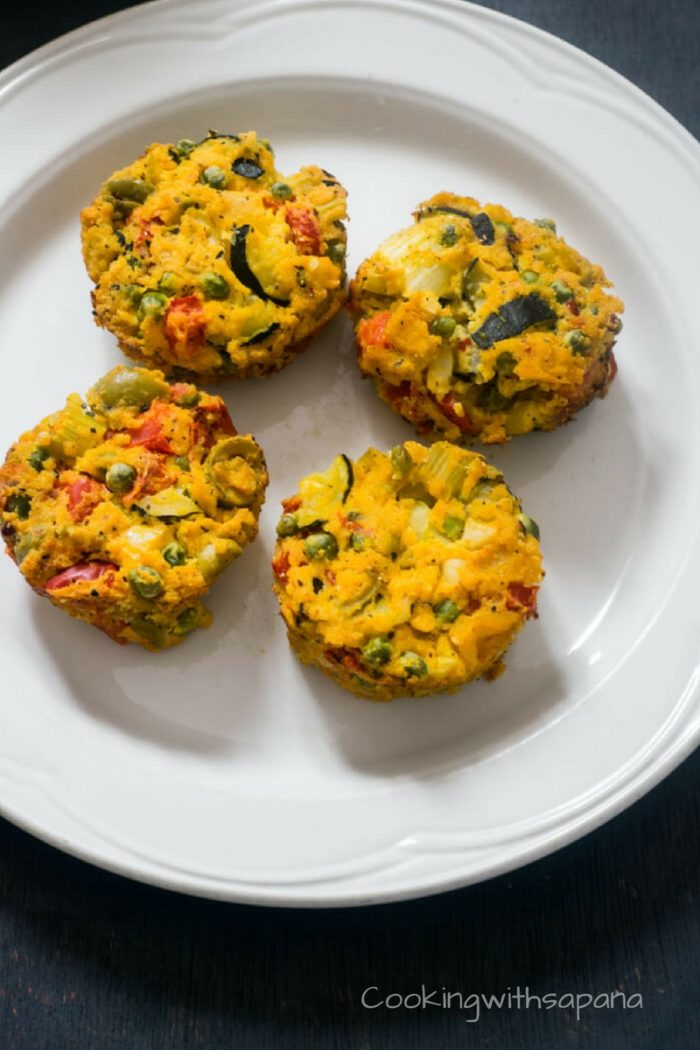 Blogging Marathon#77Week2 / Day2
Theme-Easy 4th July Recipes
Dish– Mini Tofu Frittatas
Source– Dietitian Debbie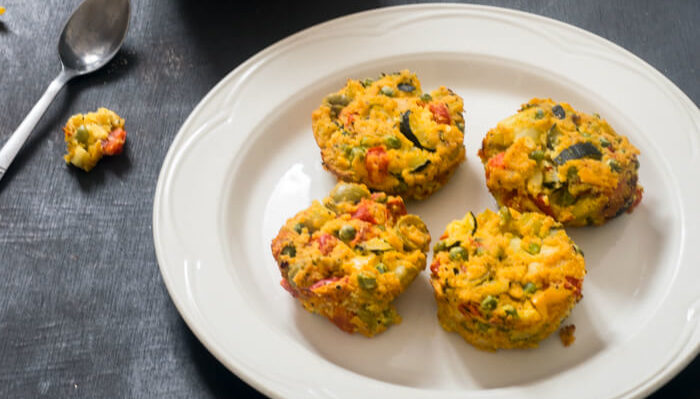 Mini Tofu Frittatas
Individual serving mini frittatas loaded with vegetables and pureed tofu. An easy and wonderful vegan dish which can be served as breakfast or starter and snacks.
Ingredients
2

cups

tofu,

firm

1/2

cup

almond milk

1/2

teaspoon

turmeric powder

1

cup

zucchini,

chopped

1/2

cup

carrots,

chopped

1/4

cup

green peas

1/2

cup

cherry tomatoes,

halved

1

cup

bell peppers,

chopped

1/2

cup

celery,

chopped

1

onion,

chopped

3

garlic cloves,

chopped

1/4

cup

olives,

sliced

2

tablespoon

olive oil,

extra virgin

salt to taste

1

teaspoon

peppercorn,

freshly crushed

1

teaspoon

basil leaves,

dried or fresh
Instructions
In a blender puree the tofu with milk and turmeric powder

Preheat oven to 350 ° F and brush a 12 hole muffin tin with olive oil.

Heat olive oil in a pan and add garlic and onions.

Saute for few minutes and then add carrots, zucchini, peas, tomatoes, bell peppers, celery and olives. Let the veggies cook for few minutes.

Season with salt, pepper and basil leaves.

Add the pureed tofu and cook for a minute or too.

Divide the batter into the prepared muffin pan. Bake in preheated oven for about 25 minutes or until a skewer inserted into the centre comes out clean.

Remove from oven and serve warm.
Recipe Notes
Add plenty of seasonal vegetables and adjust the seasoning as per your taste.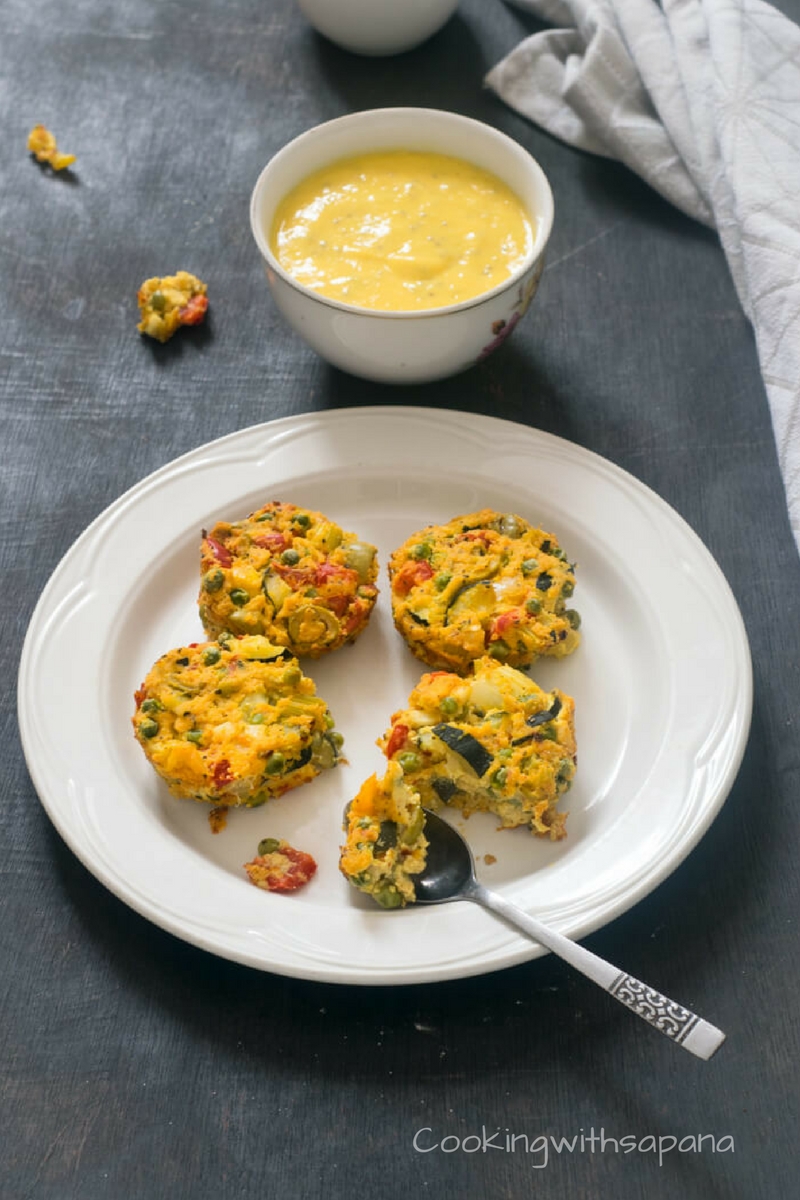 Enjoy!!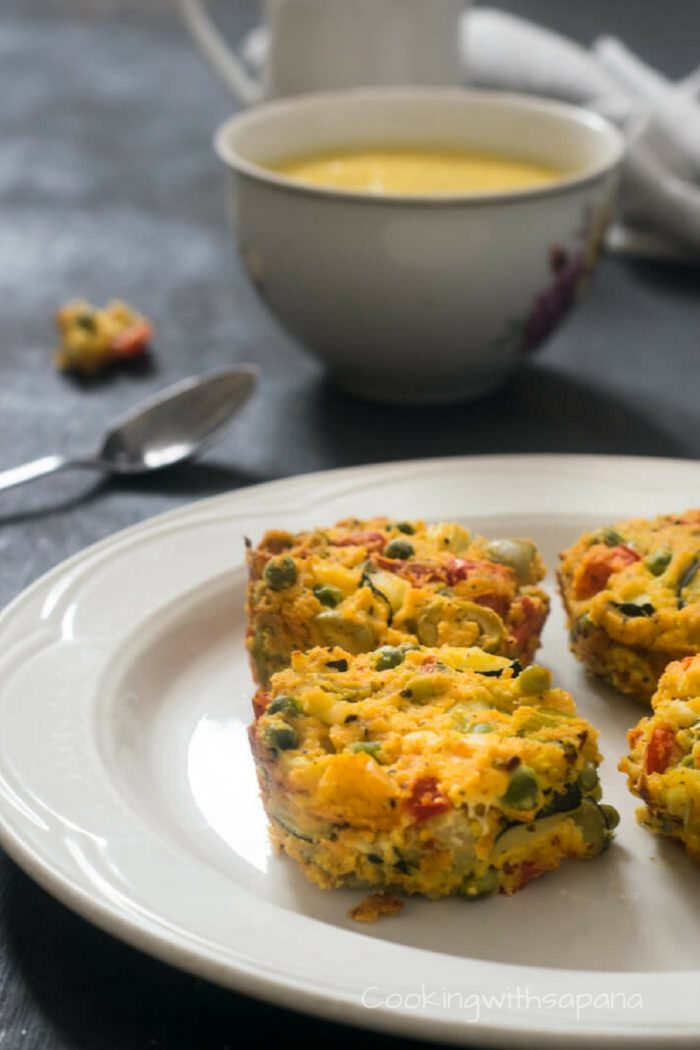 Check out the Blogging Marathon page for the other Blogging Marathoners doing this BM#77
Best regards,
Sapana Behl