Orange Muffins
Orange muffins
are mildly sweet and delicious muffins made with freshly squeezed orange juice and zest. Muffins are considered to be originated in the States and are quite popular quick breakfast bread. There are numerous variations and some of them are official state muffins like corn muffin belongs to Massachusetts, apple muffins are official in New York like so.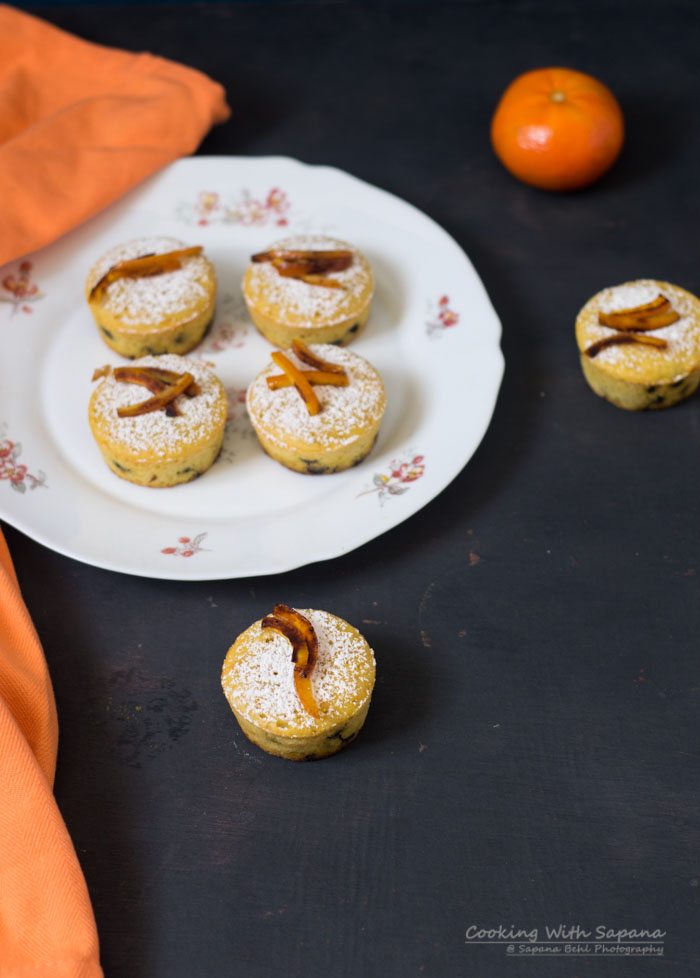 I made orange muffins as I had two cartons of oranges lying to be used. Almost three-fourth of my oranges went in the juice and a few of them I used in these cupcakes. The original recipe suggested all purpose flour but I replaced it with whole wheat flour. My family loved the muffins and out of all the bakes since the starting of April, these went in to be repeated for sure category.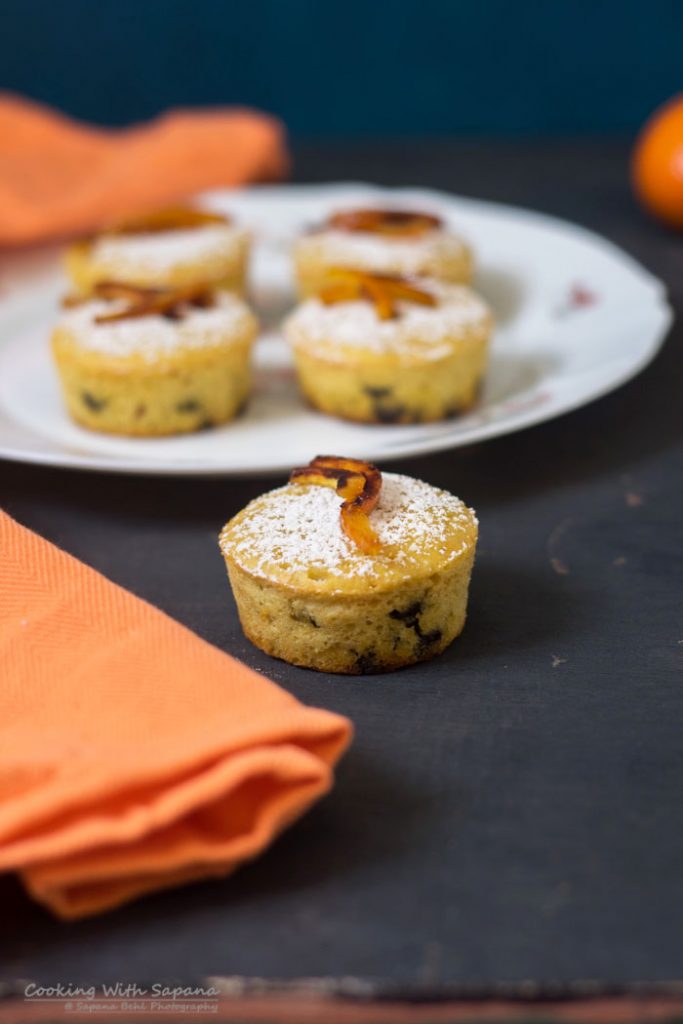 Blogging Marathon#75 Week 3/Day 15
Sub Theme– Cupcakes and Muffins
Dish– Orange Muffins
Country– American
Source– Here
Ingredients:
1 cup whole wheat flour
1/2 cup sugar
1/4 teaspoon salt
1/4 cup butter
1 teaspoon baking powder
1/2 cup orange juice, fresh
1/4 milk
2 teaspoon orange zest
1 teaspoon vanilla extract
1 cup chocolate chips or nuts or raisins
Icing sugar for dusting
Method:
Preheat oven to 350° F and line a with a parchment paper.
In a mixing bowl sift together flour, baking powder and salt. Stir in orange zest.
In another bowl whisk butter and sugar until soft and creamy. Add in orange juice, vanilla extract and milk.
Mix the dry ingredients with wet and gently fold in the chocolate chips or nuts.
Pour spoonfuls of batter into the prepared muffin pan.
Bake in preheated oven for about 25 minutes or until golden.
Remove from oven, cool on wire rack.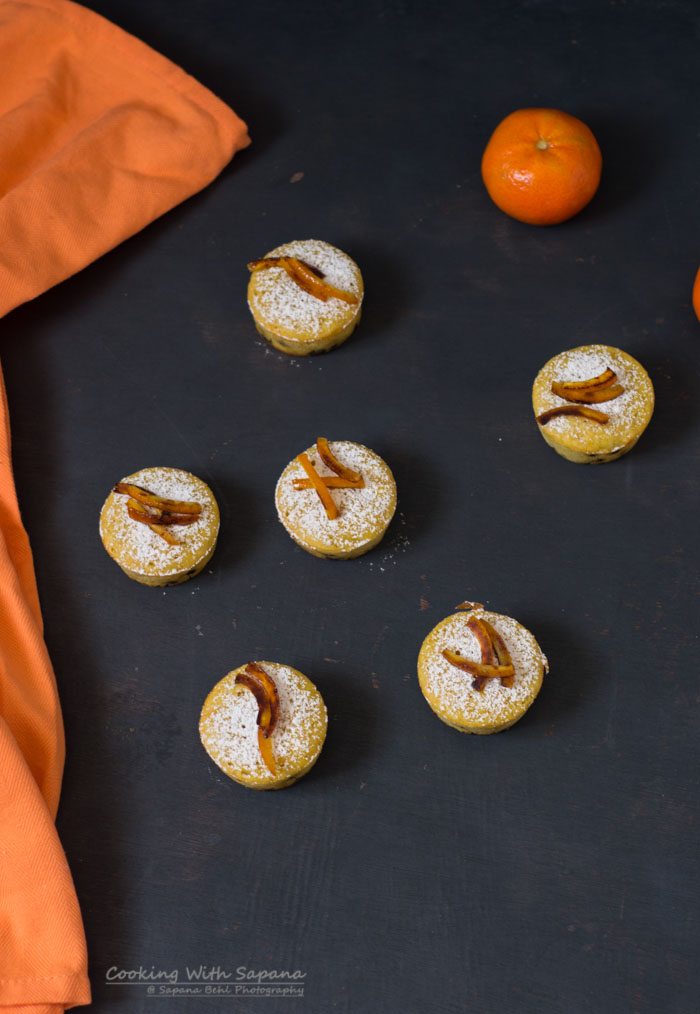 Sprinkle icing sugar and enjoy.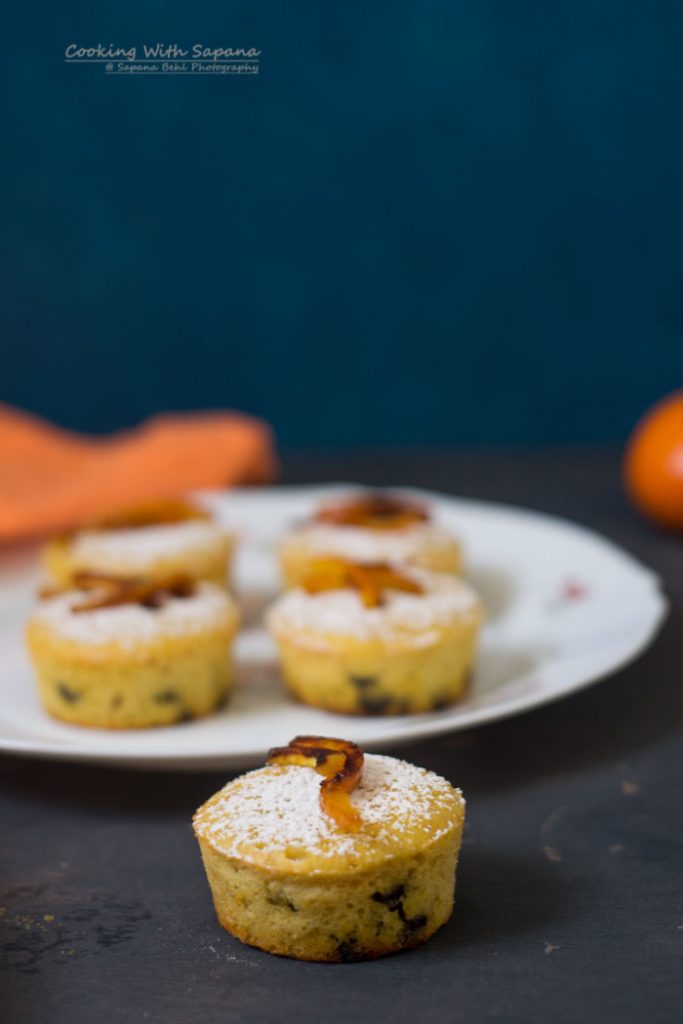 Serve 12 Baking time- 25 minutes

Check out the Blogging Marathon page for the other Blogging Marathoners doing BM#
75
Best regards,
Sapana Behl