Florentine Cookies
Florentine cookies
are the traditional Italian cookies made usually on Christmas. The cookies consist of nuts, dried fruits, candies peels which are mixed in a syrup of sugar, butter and honey. Typical recipe does not have any flour or eggs in them. These are also popular edible gift during Christmas.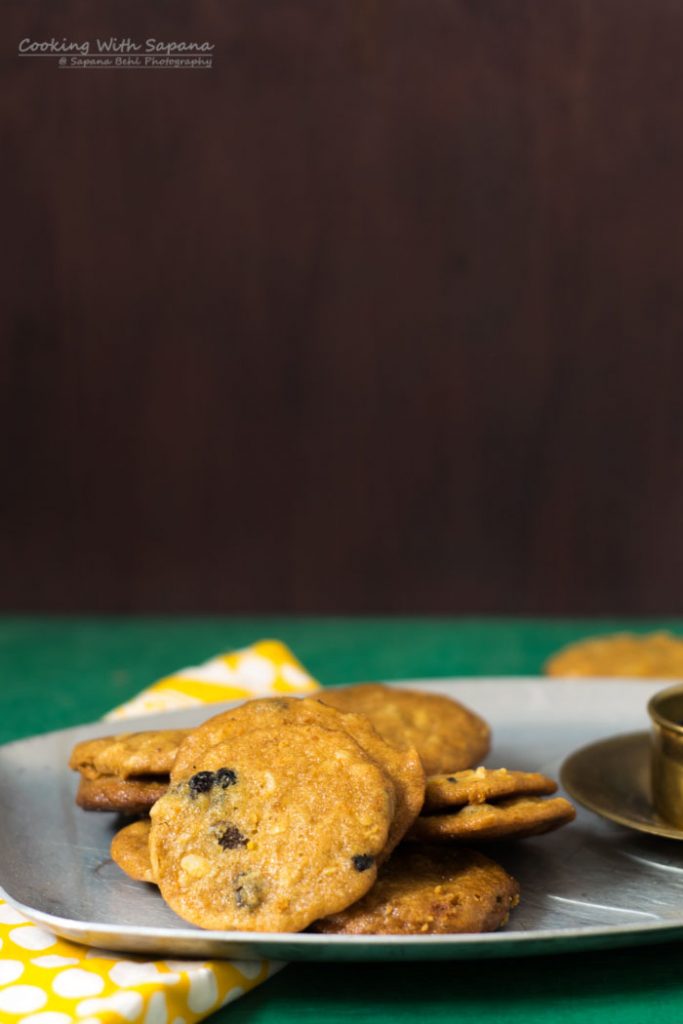 I first tried a batch f Florentine with the proper flour less recipe. The cookies turned out amazing but they expanded so much that could not hold the shape and it was a mess. The second time I tried a recipe with flour which also tasted heavenly but did not come out as thin as it should be. But seriously these cookies were amazing and definitely would make a wonderful edible gift.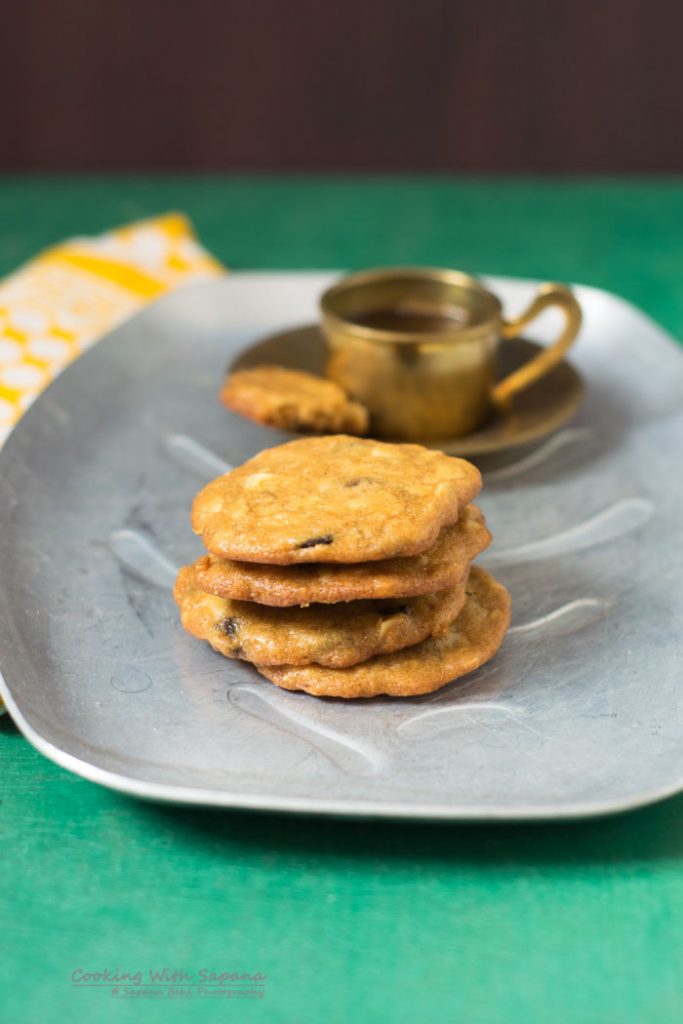 Blogging Marathon#75 Week 1/Day 6
Sub Theme– Cookies
Dish– Floretine Cookies
Country– Italian
Source– Hereand Here
Ingredients:
1/2 cup plain flour
1 1/2 cup almonds, slivered
1 cup cranberries, raisins, candied fruit peels
3/4 cup sugar
1/4 cup honey
4 tablespoon heavy cream
4 tablespoon butter
1 teaspoon orange zest
1 teaspoon vanilla extract
Method:
Preheat oven to 350 °F and line two baking sheets with parchment paper.
Pulse almonds f a minute to make a coarse powder.
In a heavy bottom sauce pan add sugar and honey and let it cook until it starts boiling.
Once boiled, stir in heavy cream and butter. Cook for a minute more.
Remove from heat and stir in almonds, cranberries, candied fruit peels, raisins.
Finally, add in flour and stir well.
Let the dough cool a little bit. Once cool enough to handle make small balls of dough.
Place them on the prepared baking tray 3″ apart and slightly flatten the cookie balls.
Bake in preheated oven for abut 10 minutes or until golden.
Cool on the baking sheet. Store in the cookie jar.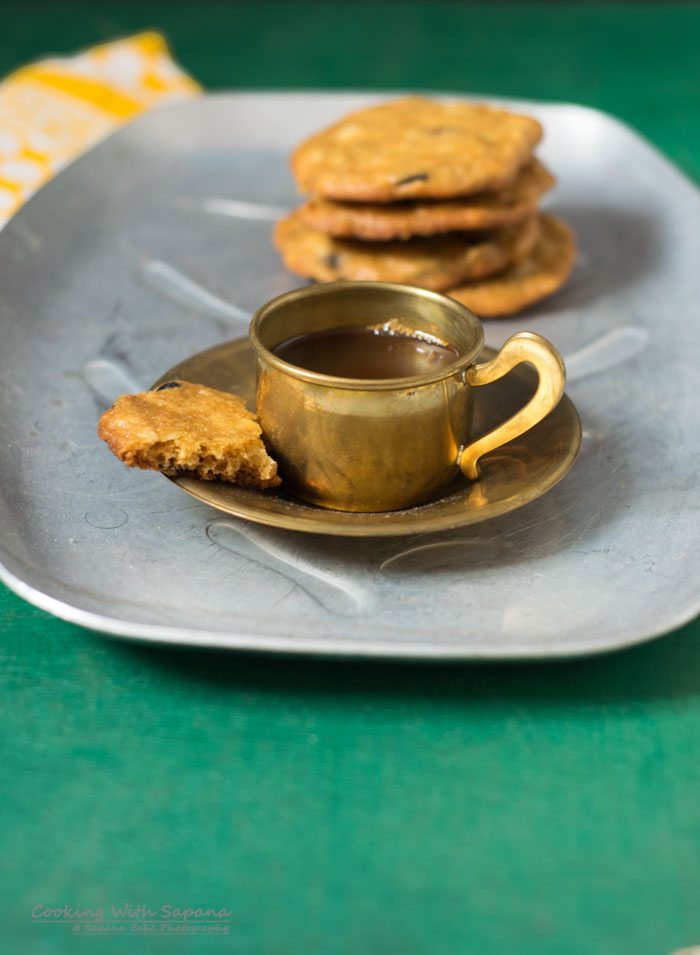 Serve and enjoy.

Serves – About 15 to 20 cookies Baking time- 10 minutes

Check out the Blogging Marathon page for the other Blogging Marathoners doing BM# 75
Best regards,
Sapana Behl