Berger cookies
Berger Cookies
are soft cake-like cookies topped with a layer of chocolate ganache, originated in the Germany, they are iconic cookies of Baltimore, USA. They are kind of shortbread cookies smeared with a layer of chocolate frosting and the thicker the icing is the better the cookies are supposed to be.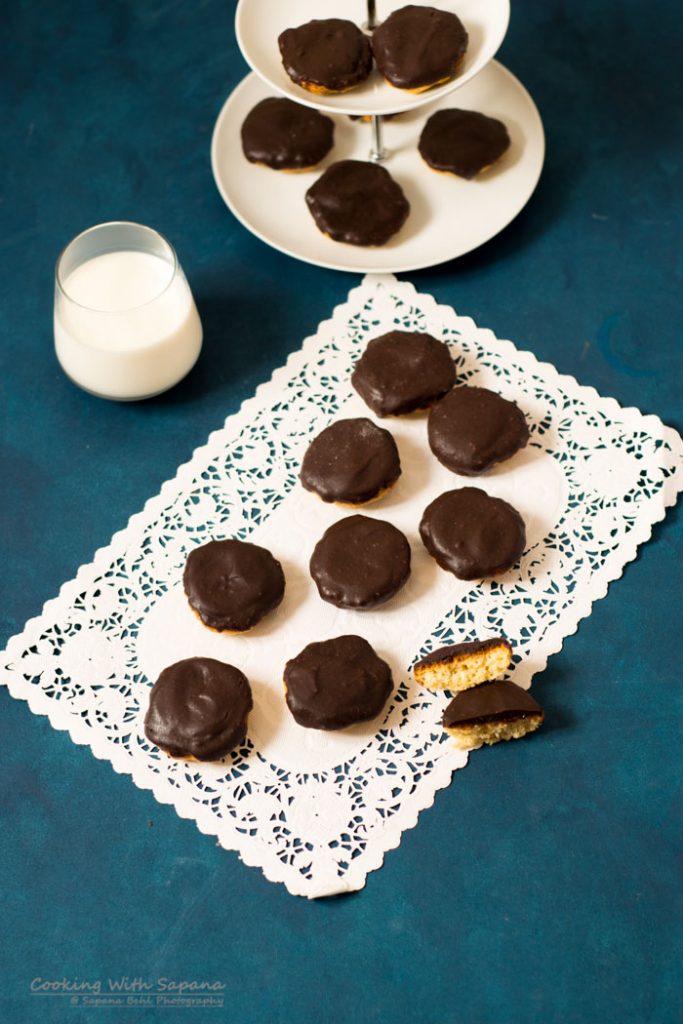 It was a total dilemma for me where to put these cookies, so after a lot of research, I placed them in Germany as that's where they were truly invented and originated. The day I made these cookies fall in our Navratri fasting, which I still am, so my daughters were the only tasters for the cookies. They loved the chocolate topped cookies so much that all of them were gone in two days. Mr. Husband doesn't like the idea of me baking all the cookies in the fasting days as he is also fasting with me. He knows that he is not going to get a chance to taste all those cookies and they all would be gone by the time our fasting will be finished. So the girls are very happy and satisfied while he is all grumpy and sad.
Anyways from what I observed the Berger cookies are worth a try and at least your kids will be more than happy to enjoy them. It doesn't matter if your are not in Baltimore and can't get the authentic ones but you can still make them at home and indulge in the soft cookies topped with chocolate goodness.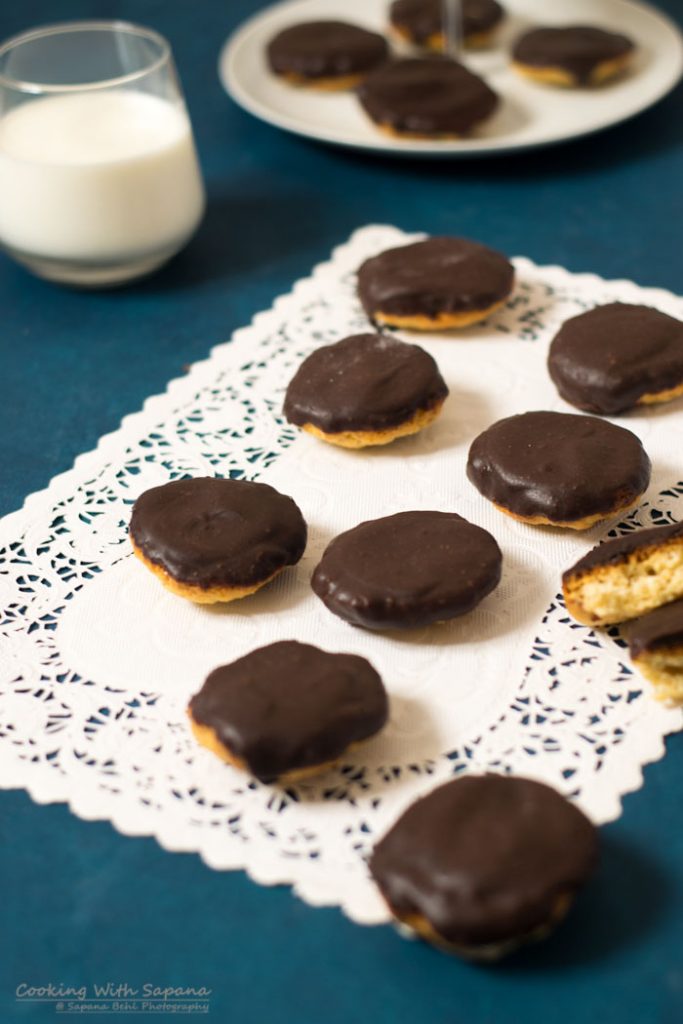 Blogging Marathon#75 Week 1/Day2
Sub Theme– Cookies
Dish– Berger Cookies
Country– Germany
Source– Here
Ingredients:
1 cup whole wheat flour
1/2 cup all-purpose flour
1 teaspoon baking powder
1/2 cup sugar
1/2 teaspoon salt
1/2 cup extra virgin olive oil
1/2 cup low-fat milk
1 teaspoon vanilla extract

For Icing:
1 cup semi sweet chocolate chips
1/2 cup heavy cream
1 teaspoon vanilla extract
a pinch salt
Method:
Preheat oven to 190 F° and line two baking sheets with parchment paper.
In a mixing bowl beat together sugar and olive oil. Stir in baking powder, salt and vanilla extract.
Now add milk and flours alternatively in batches and whisk to combine.
Drop a tablespoon of cookie batter at 2″ apart on the baking sheet. Flatten the cookies a little bit with wet fingers.
Bake in preheated oven for about 10 to 12 minutes or until bottom is set and the top is still soft.
Remove from oven and cool on wire rack.
Make the icing:
In a double boiler melt chocolate chips. Once melted add heavy cream, salt and vanilla extract and stir until smooth.
Dip the top of each cookie into the warm icing and arrange on a baking tray to set the icing.
Once the icing is set, store the cookies in airtight containers.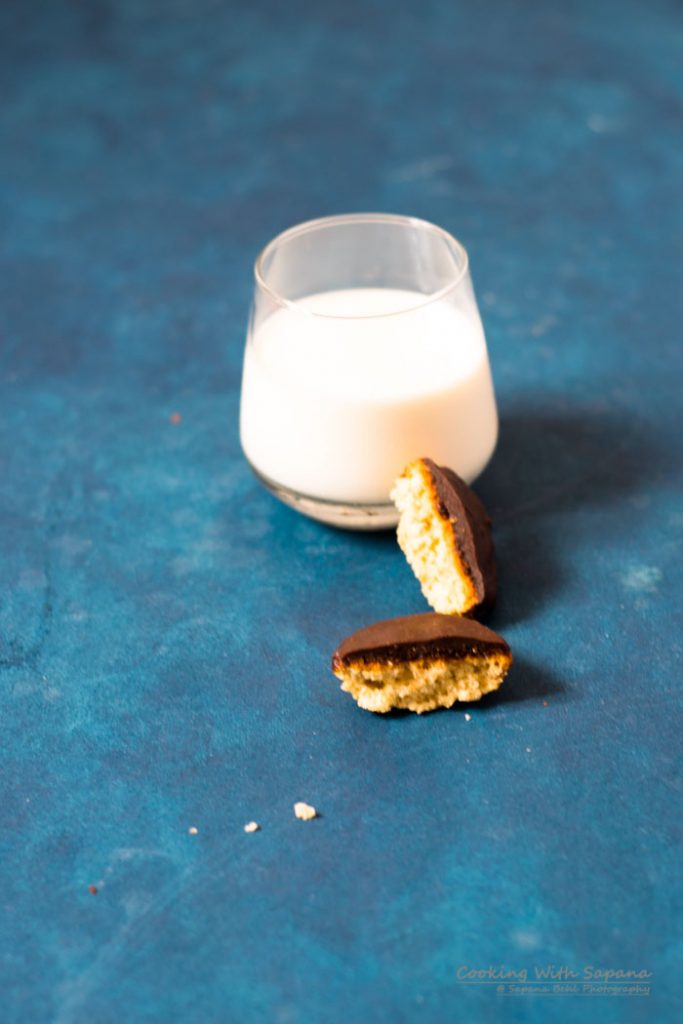 Serve and enjoy.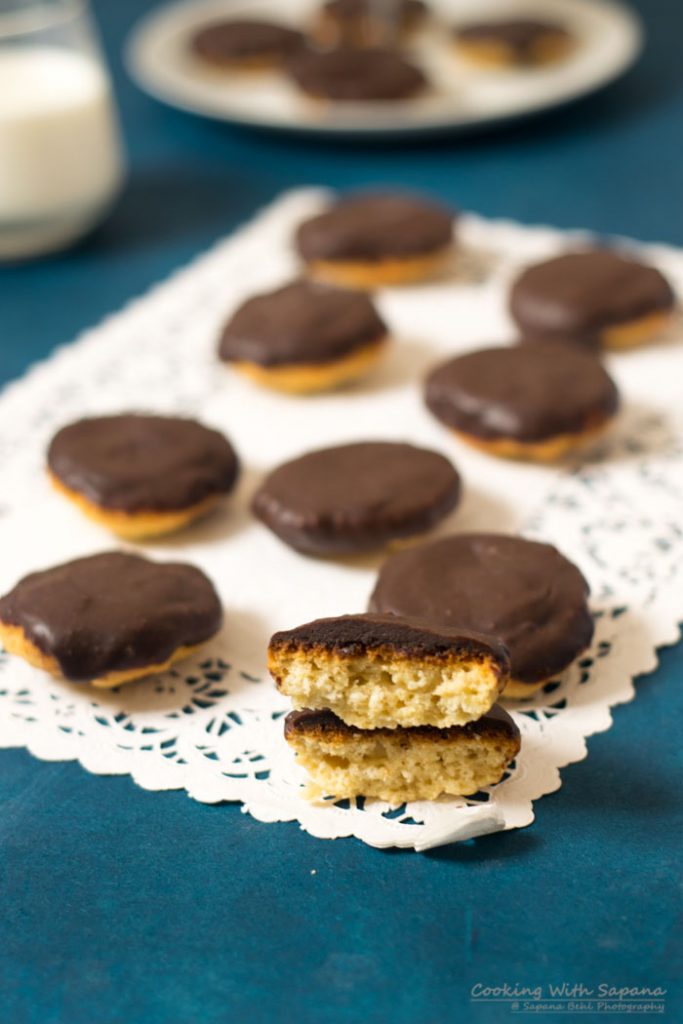 Serves – 20 Cookies Baking time-12 minutes

Check out the Blogging Marathon page for the other Blogging Marathoners doing BM# 75
Best regards,
Sapana Behl