Roasted Eggplant Dip
Roasted Eggplant Dip:
Roasted and spiced eggplant served as a chilled dip and makes a nice and delicious snack dip for some pita chips. I adapted the recipe from
here
and found it very delicious. The fire-roasted eggplants gave this extra smoky flavours to this refreshing dip. The original recipe suggested to use black sesame tahini but I had only white sesame tahini on hand which I used. But I think the black tahini would make it more flavorful and tasty and next time I am going to use them.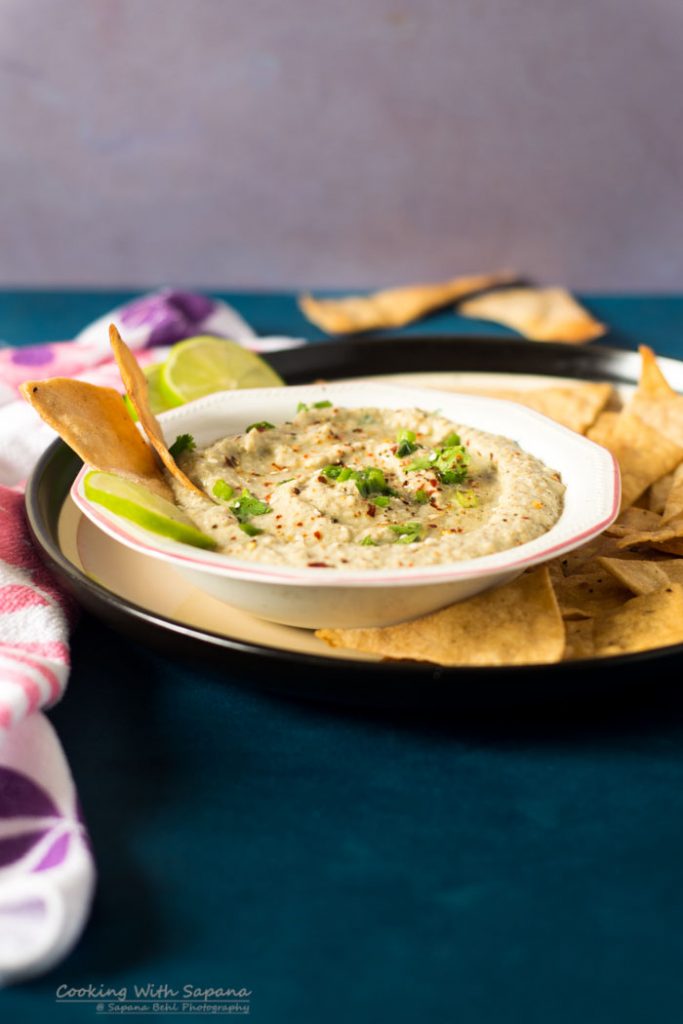 I served it with some homemade oven roasted flatbread chips and believe me, we finished it in just a few seconds. So after posting two delicious chutneys Cranberry and Tomato Onion Chutney this is my final post under the theme Dips and Sauces.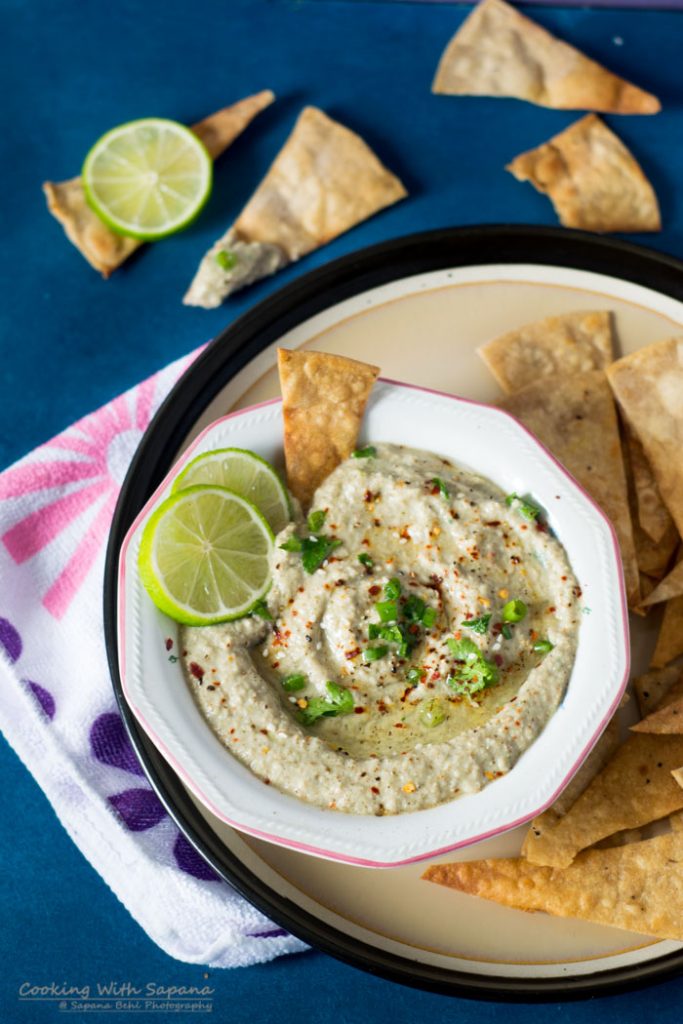 Blogging Marathon#72Week2 / Day 3
Theme-Dips Chutneys and Sauces
Dish– Roasted Eggplant Dip
Source– Here
Ingredients:
1 medium sized eggplant
1/4 cup greek yoghurt
1 scallion, roughly chopped
2 tablespoon tahini
1/4 cup extra virgin olive oil
1 tablespoon lime juice
salt to taste
pepper to taste
chilly flakes to taste
Method:
Wash and pat dry the eggplant and rub it with olive oil.
Place it on flame or fire grill and roast for about 15minutes or until the outer skin is completely burnt.
Cool, the eggplant by placing it in a bowl full of water. remove the skin and take out the eggplant.
Using a knife or fork mash or chop the eggplant completely.
Add the eggplant, yoghurt, tahini, scallion, salt, pepper, olive oil, lime juice and chilli flakes and blend until smooth.
Transfer the dip to serving bowl.Season with more salt and pepper. Drizzle some olive oil, scallion greens and chilly flakes.
Refrigerate until use.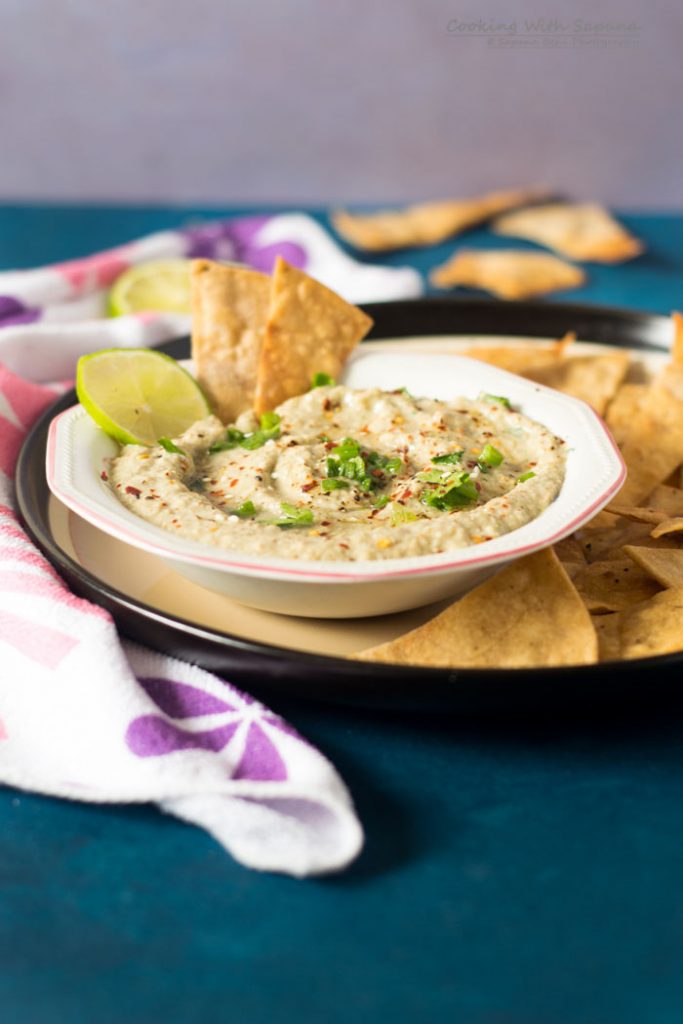 Serve and enjoy.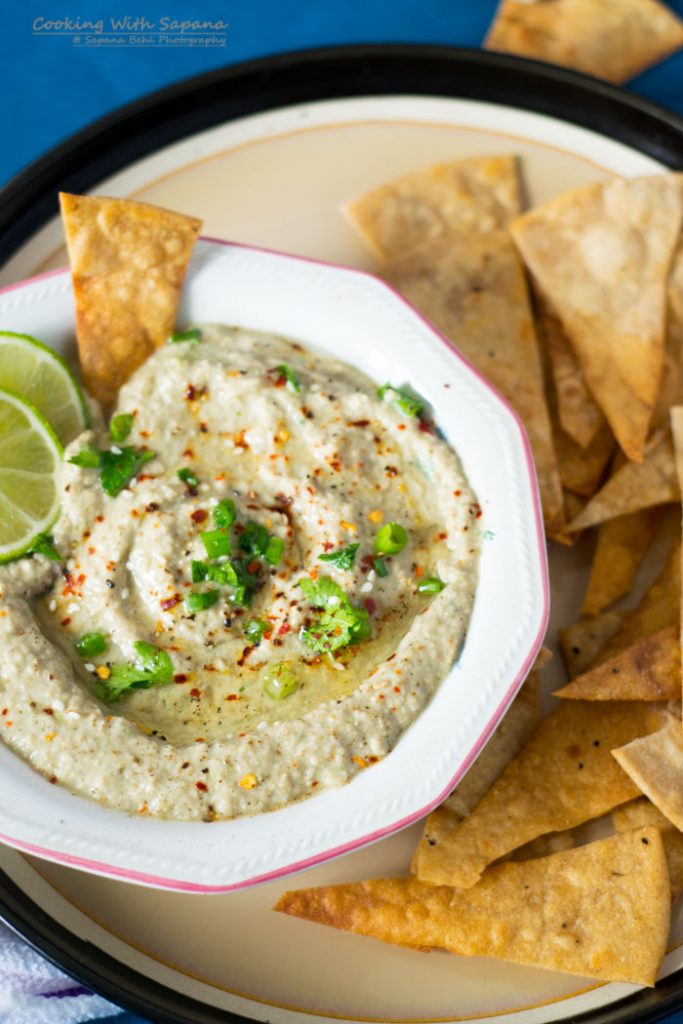 Serve- 4 Cooking time- 20 minutes
Check out the Blogging Marathon page for the other Blogging Marathoners doing this BM#72
Best regards,
Sapana Behl