Buckwheat Burger
Buckwheat Burger:
A healthy and filling burgers made with whole grain buckwheat groats patty. After trying batata vada burger and black bean burger the last day of burgers also happens to start with letter "B" and tasted so amazing.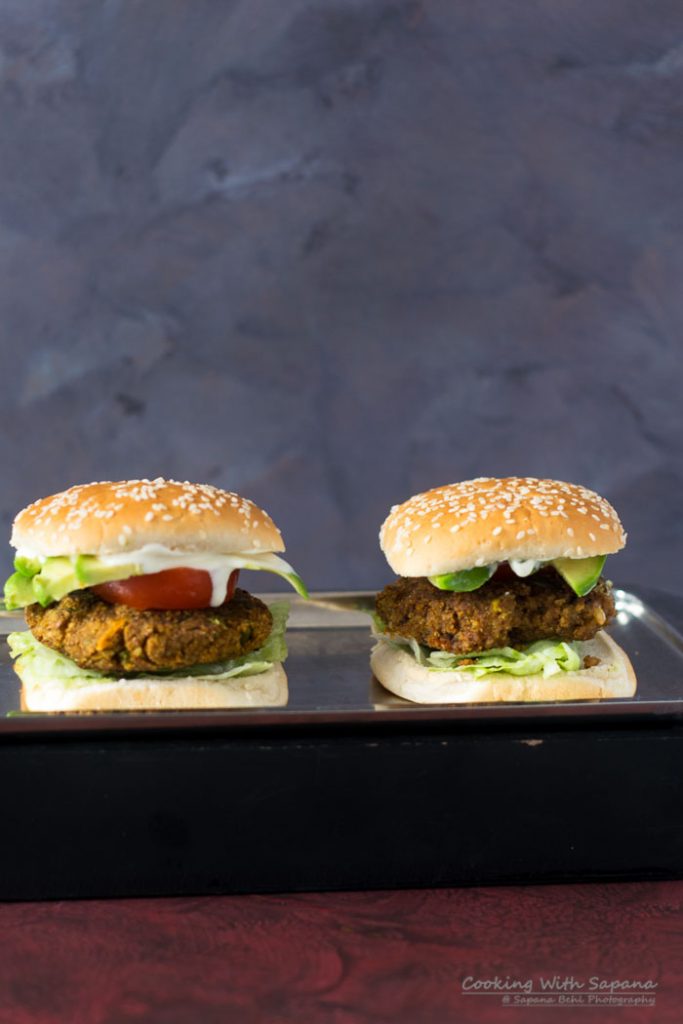 The buckwheat groats tasted so nutty and flavorful in the patties. I used potato and green beans to add flavours and bread crumbs to hold the patty together . You can use any kind of boiled a,d mashed vegetables and whatever spices you want to add your patties.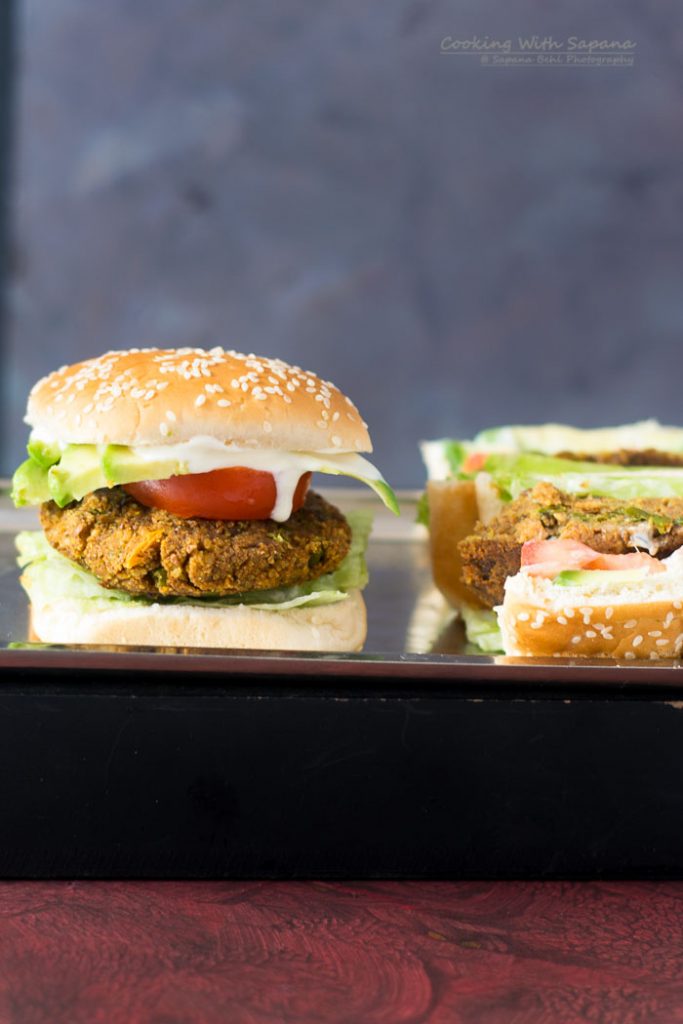 Blogging Marathon#70 Week 3 / Day 3
Theme-Bring them Burgers
Dish– Buckwheat Burger
Ingredients:
1 cup roasted buckwheat groats
2 potatoes,boiled and mashed
1 cup green beans, chopped and blanched
1 teaspoon curry powder
1 teaspoon paprika
salt to taste
1/2 cup bread crumbs
1 teaspoon sage
Olive oil for shallow frying
For burger buns
4 square burger buns
1 avocado ,sliced
lettuce leaves
cheese slices
labneh
tomato slices
Method:
Boil 4 cups of water in a saucepan. Add salt and roasted buckwheat groats. Boil for few minutes and then let it simmer to cook until buckwheat groats are done. Drain the excess water;
In a mixing bowl add the drained buckwheat groats, mashed potatoes, blanched green beans. Stir and add curry powder , paprika, salt , dried sage and bread crumbs. Mix well until all the ingredients combined.
Make round balls from the mixture and flatten them to form the patty. Heat a Tawa or pan and shallow fry the patties in olive oil until golden and crispy from both sides.

Assemble the burger
Toast the burger buns and arrange layers of labneh, lettuce, cheese, buckwheat patty, tomato and avocado slices.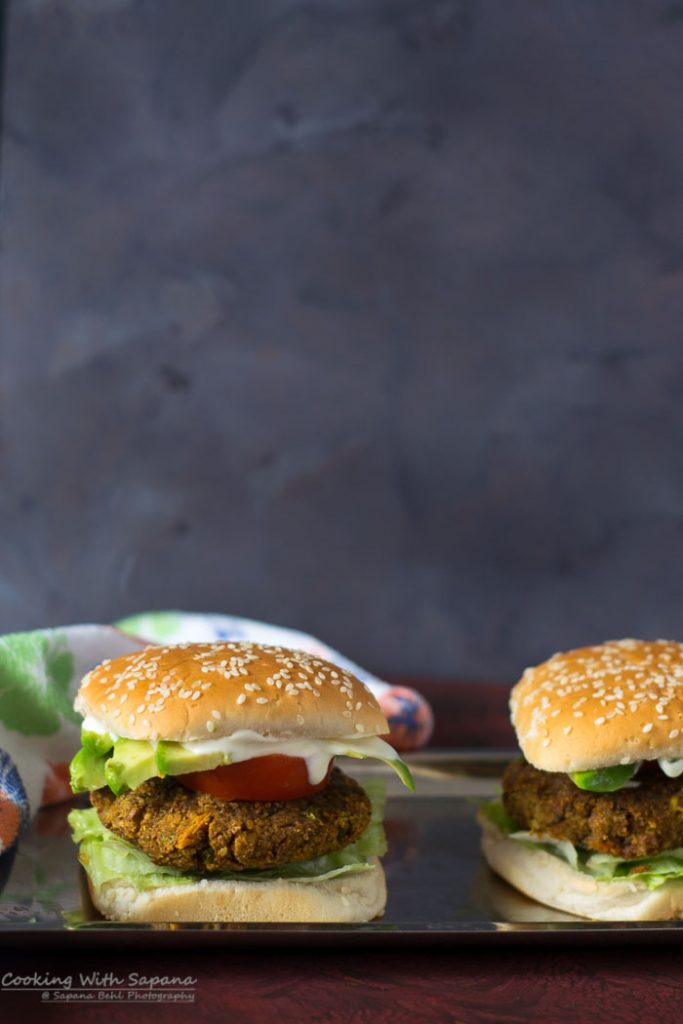 Serve and enjoy.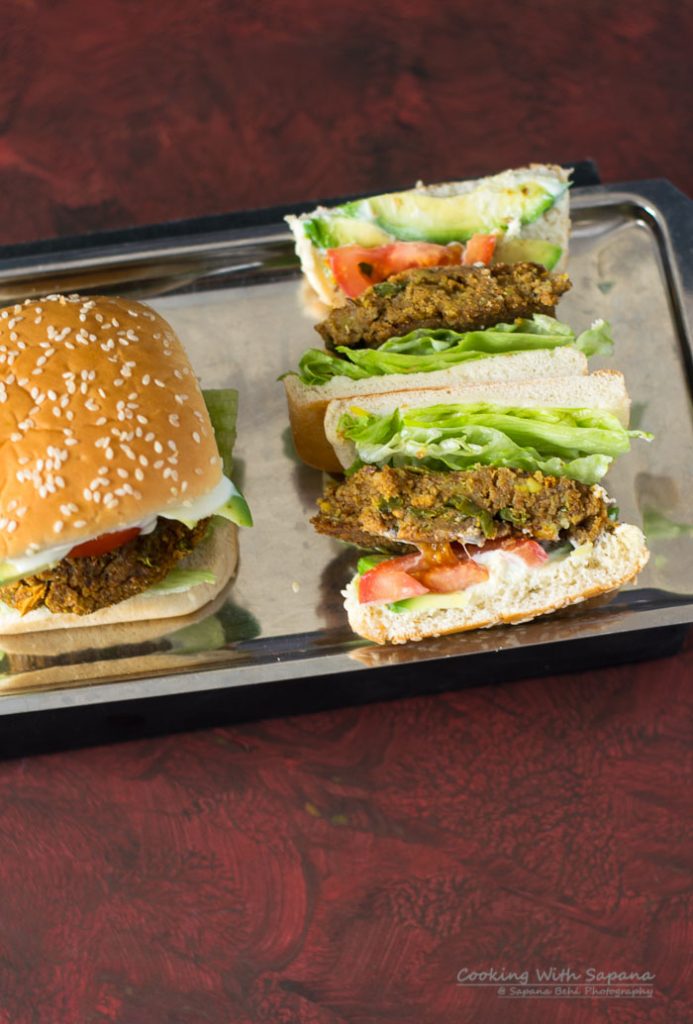 Serve – 4 Cooking time – 20 minutes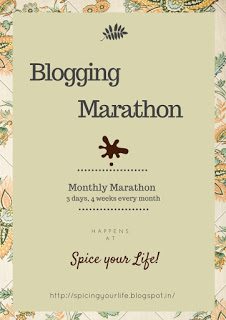 Check out the Blogging Marathon page for the other Blogging Marathoners doing this BM#70
Best regards,
Sapana Behl