Sabudana Thalipeeth
Sabudana Thalipeeth:
A tasty and healthy Maharashtrian savory pancake made with tapioca pears and potatoes. We just finished our month long "
Cooking Carnival
" and here another edition of Blogging Marathon has started. My theme for this week is to cook different type of flatbreads.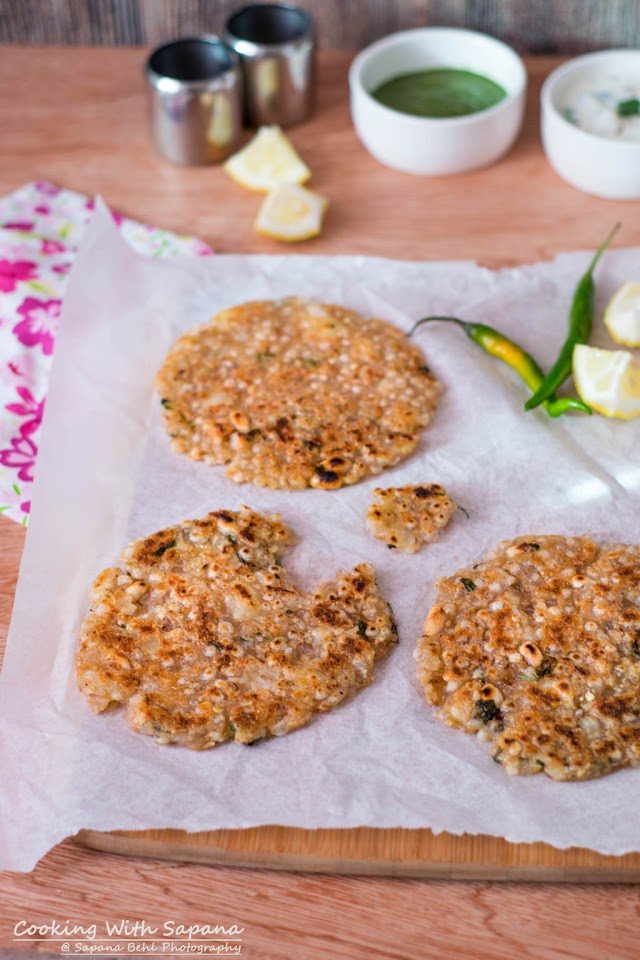 Frankly, I was cooking and posting recipes till the last day of Cooking Carnival as I had not cooked the last two weeks recipes before. But wen I finished on Friday,I totally forget about my theme for this week and as it is Navratri we are fasting for nine days. So I had to choose falaari recipes to suit up the theme and I will be posting fasting flatbreads recipes this week.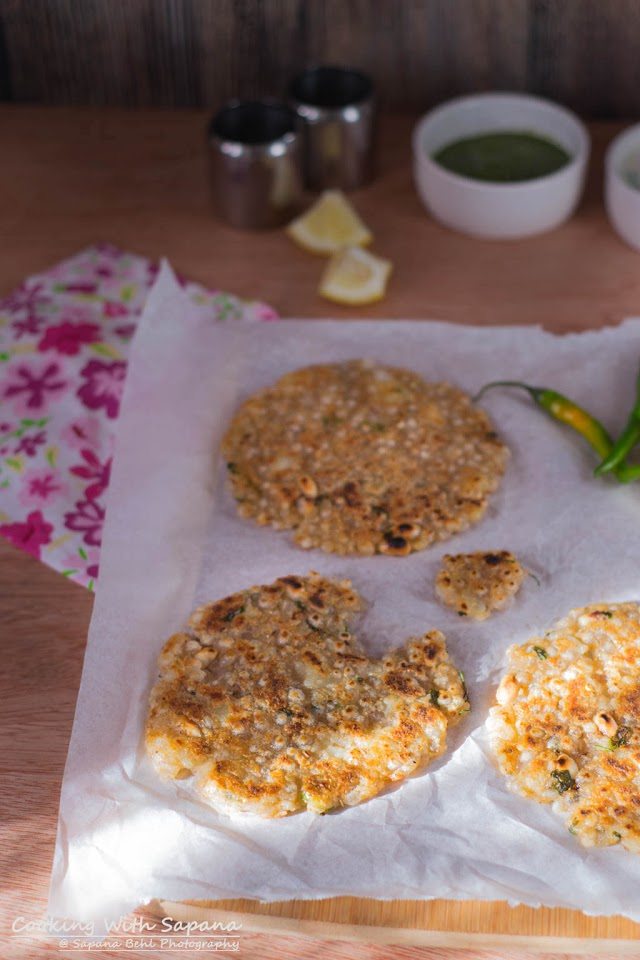 Blogging Marathon#69 Week 1 / Day 1
Theme– Flatbreads
Dish-Sabudana Thalipeeth
Source– Here
Ingredients:
1 cup sago pearls/Sabu dana/tapioca seeds
4 medium sized potatoes,boiled and mashed
1/4 cup roasted peanuts,coarsely ground
2 green chillies,chopped
1 teaspoon ginger,grated
1 teaspoon lemon juice
1 tablespoon coriander leaves,chopped
1 teaspoon cumin seeds
1/2 teaspoon red chilli powder
1 teaspoon coriander powder
rock salt to taste
oil for shallow frying
Method:
Wash and soak sago pearls in enough water for 2-3 hours or overnight.Once soaked remove the excess water if there is any and pat dry the sago pearls on kitchen towel.
In a mixing bowl add potatoes, sago pearls and all the remaining ingredients except oil. Mix well until everything is combined.
Divide the dough into 6 balls .Apply some oil on the palms and flatten the ball in between your palm or on a ziplock bag or use a rolling board and baking paper to roll the thalipeeth.
Heat oil in a pan or skillet. Transfer the thalipeeth on the skillet and cook on low to medium heat from one side until brown .Flip the thalipeeth using a spatula and cook on the other side.
Gently transfer the thalipeeth in plates.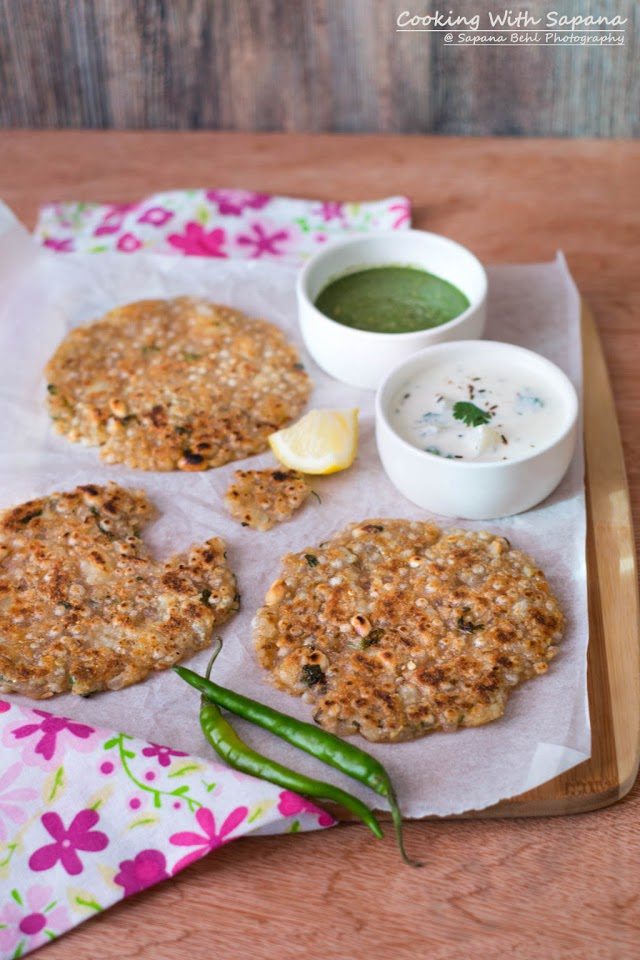 Serve with falaari chutney and aloo raita.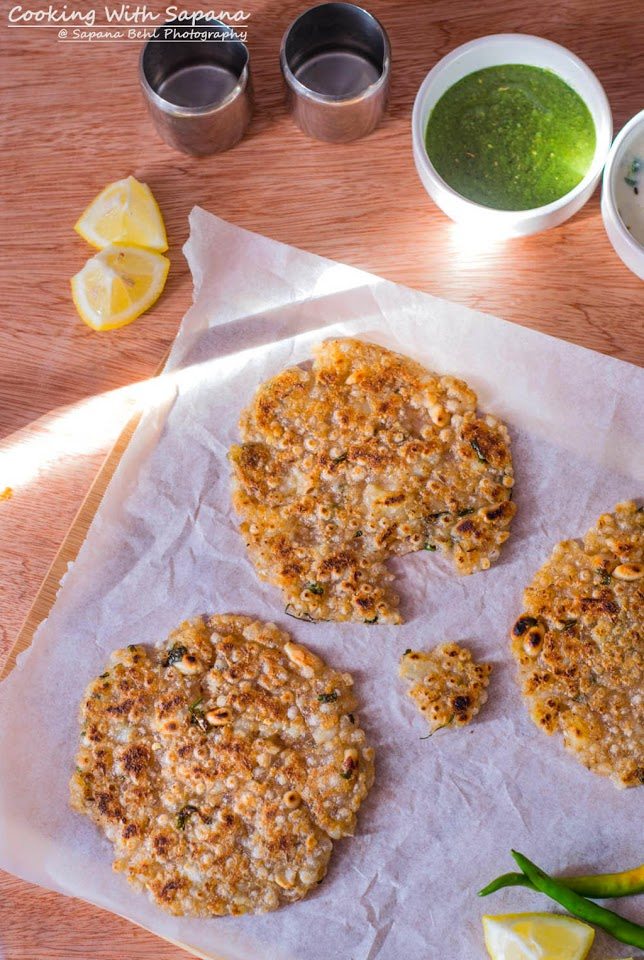 Serve- 3 Cooking Time- 30 minutes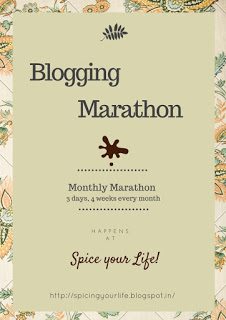 Check out the Blogging Marathon page for the other Blogging Marathoners doing this BM#69
Best regards,
Sapana Behl