Mini Black Beans Tostada
Mini Black Beans Tostadas:
A crunchy, spicy , juicy and so finger licking delicious mini black beans tostada would make a perfect snack or appetizer. So the other day I was watching Food Network that I do every day after sending elder one to school and hubby to office as this is the only time when my little one is asleep and I can watch whatever I want to watch on tv . For the rest of the day, it is cartoons for the whole day for kids and Dexter in the night that Mr. H loves watching with me when kids are asleep.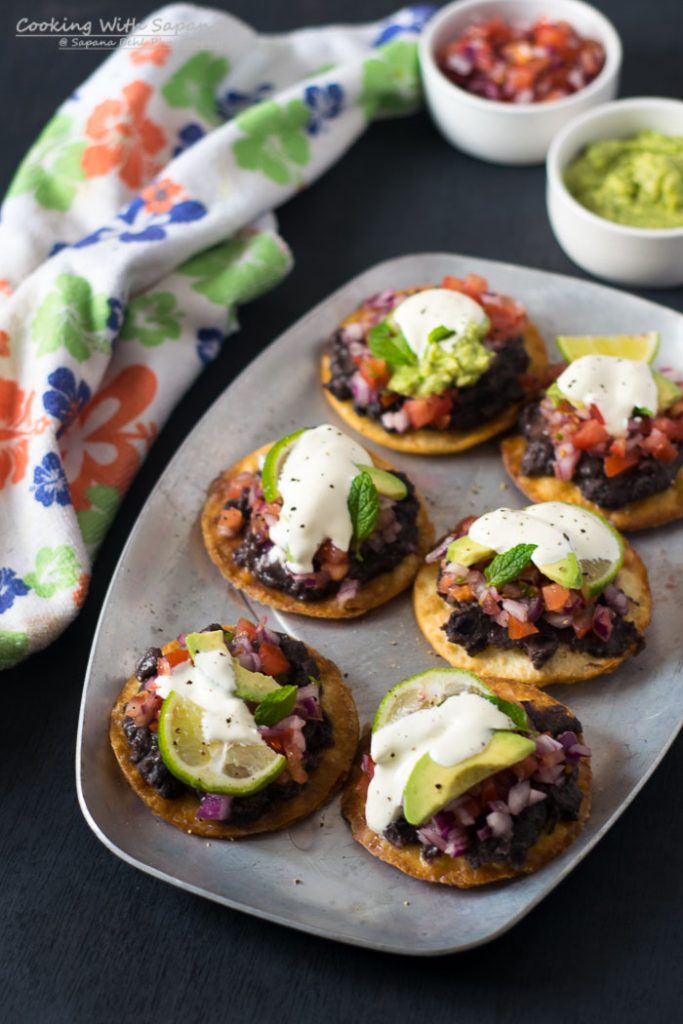 So I was telling how much I love "my time" watching food network . It was in the middle of the Mexican cooking made easy program when I saw the recipe of this scrumptious tostada and I was literally drooling seeing the recipe. I immediately called him to bring avocados, tortillas, and sour cream. The rest of the ingredients I already had in my pantry. I made the tostadas in evening as the snack and the family totally loved it and we were so full and satisfied that we skipped dinner. The combination of pulsed and whole beans adds this wonderful texture and makes it more delicious.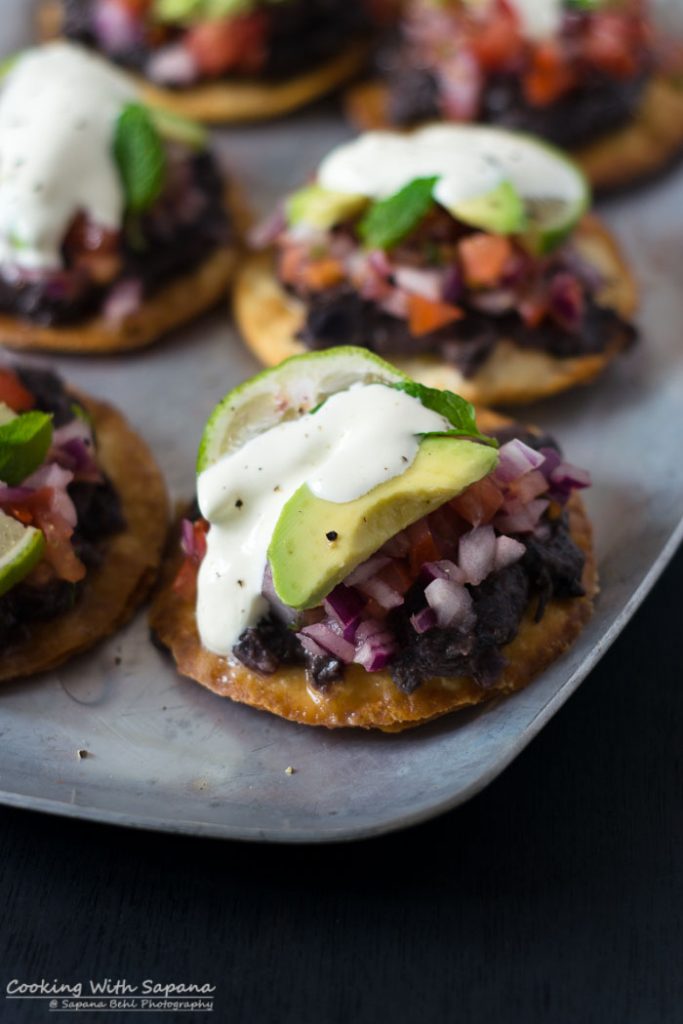 Blogging Marathon#69 Week 4 / Day 3
Theme– Bookmarks
Dish– Mini black bean tostadas
Source-Food Network Show

Ingredients:
For Black beans
2 cans black beans,drained and washed
I onion,chopped
1 onion,roughly chopped
4 garlic cloves, minced
2 teaspoon lemon juice
salt to taste
pepper to taste
1/2 teaspoon cumin ground
1 teaspoon jalapeno pepper,roughly chopped
1 cup water
2 teaspoon olive oil
For Tostada
4 corn tortillas,big sized
1 cup tomato salsa
1 avocado ,cut into slices
1/2 cup sour cream
lemon wedges to taste
cilantro leaves,chopped
mint leaves,chopped
oil for frying

Method:
Heat oil in a pan or wok . Cut 3 or 4 small circles from one tortilla with the help of cookie cutter and repeat the same with rest of the tortillas.
Fry them in hot oil until golden and crispy from both sides.Drain on paper towel and set aside.
Make Black Beans
Pulse one can of the black beans with one roughly chopped onion, two garlic cloves, jalapeno pepper, lemon juice and a cup of water in food processor or blender until smooth.
In a sauce pan heat olive oil and add chopped garlic and onions.
saute until light golden in color. Add salt , pepper and cumin.Add the pulsed black bean mixture and the remaining can of whole black beans.Stir and cook for a minute. Remove from heat and set aside.

Assembling
Arrange a layer of black beans filling on each fried tostada. Top it up with tomato salsa, sour cream , avocado, lemon wedges and mint leaves.
Serve and enjoy.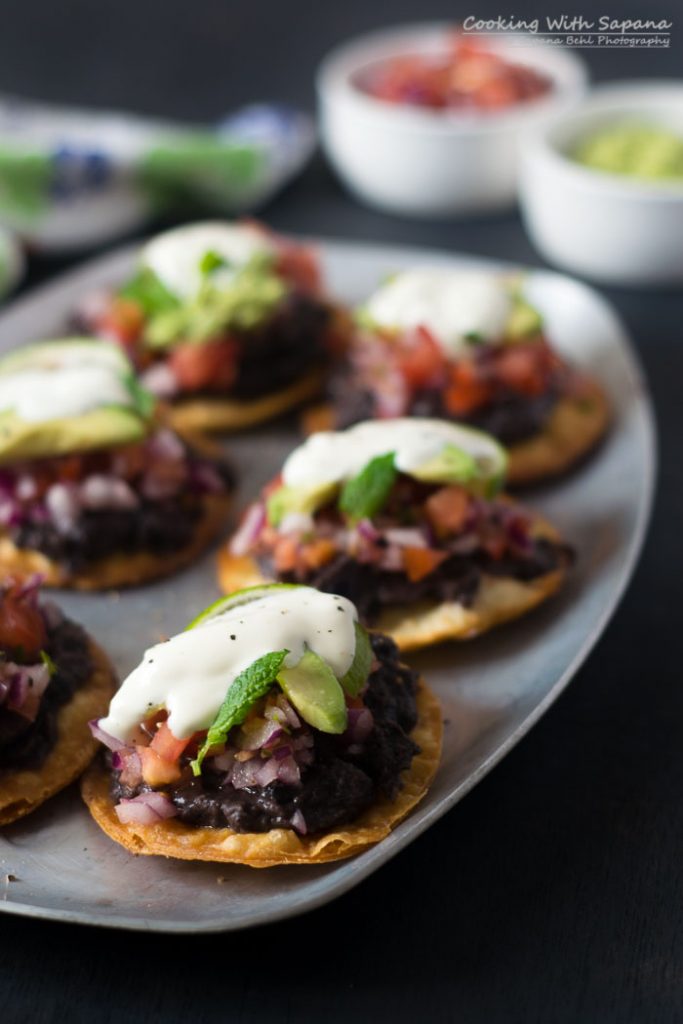 Serve-4 Cooking time 15 Minutes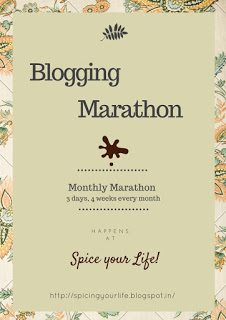 Check out the Blogging Marathon page for the other Blogging Marathoners doing this BM#69
Best regards,
Sapana Behl