Chinese Rice Porridge
Rice Porridge
: A savoury, soft and delicious Chinese style rice porridge with pumpkin. As I told about my Chinese friend in the
previous
post. She introduced me to this simple yet comforting porridge.Whenever her son would get sick or even tired she would make this porridge with either pumpkin or sweet potato.She told me how they eat only porridge , no meat or any fat whenever they are sick. Of course, the porridge is always followed by herbal green teas to balance the food and cleansing the body.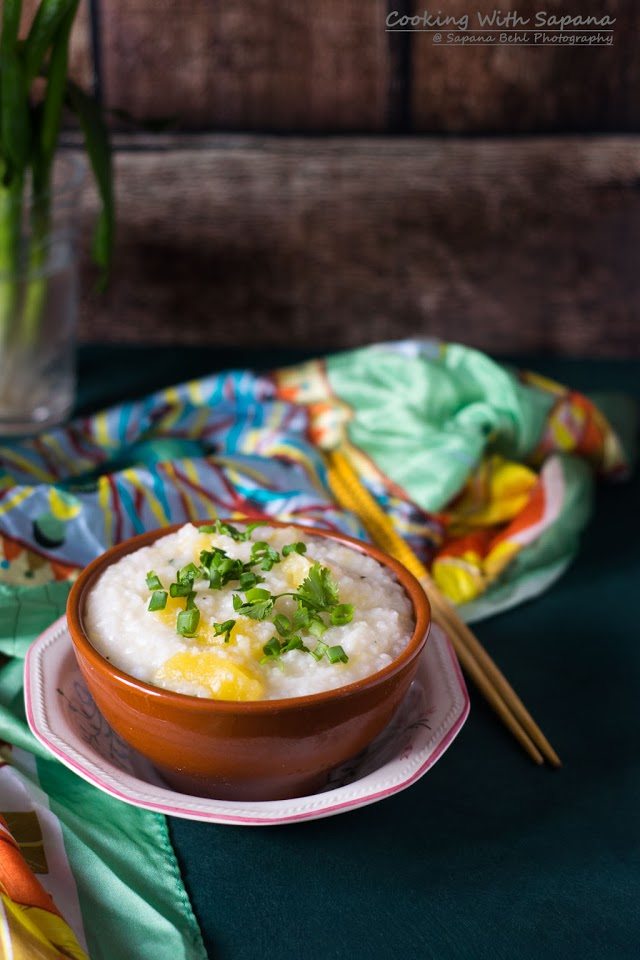 The porridge is very simple and a wonderful dish to give to weaning the babies as it is so easy to digest.My friend used to bring a bowl o this porridge or my little one. The recipe idea is from my friend while the addition of ginger is adapted from the Chowhound's.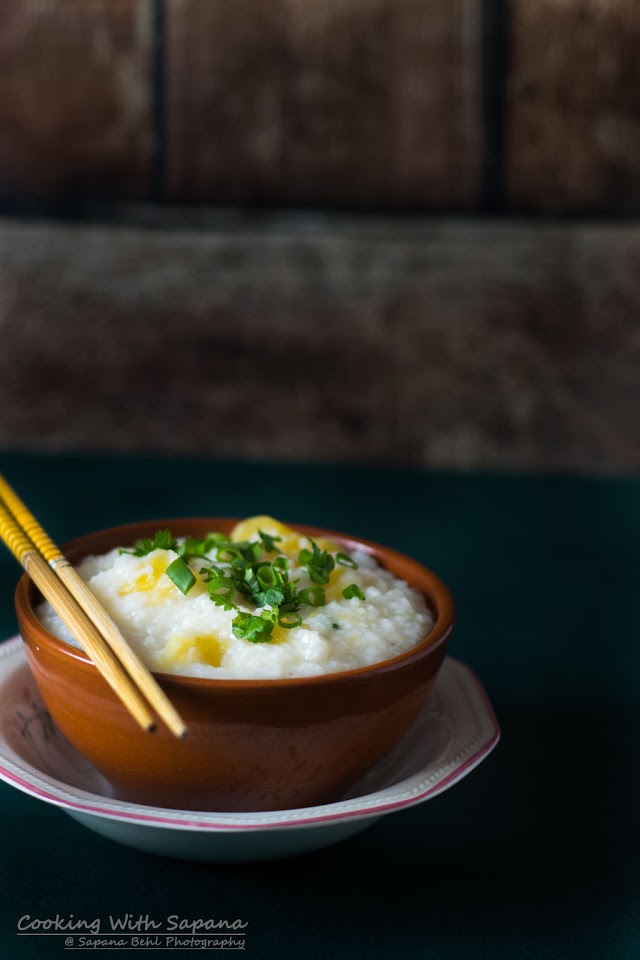 Blogging Marathon#69 Week 3 / Day 2
Theme– Homemade Chinese Takeout
Dish-Rice Porridge
Source– Here
Ingredients:
1 cup rice
1 cup pumpkin,cut into cubes
6 cups water or veg stock
salt to taste
peppercorn to taste,freshly crushed
1 teaspoon ginger,grated or cut into thin strips

To garnish
scallion greens,chopped
cilantro leaves,chopped
Method:
In a saucepan add rice, water or stock, salt and ginger pieces.Stir and add pumpkin cubes.
Cook covered on low to medium heat for about 30 to 40 minutes or until rice are soft and mushy.
Check seasoning and right before serving add chopped scallions and cilantro leaves.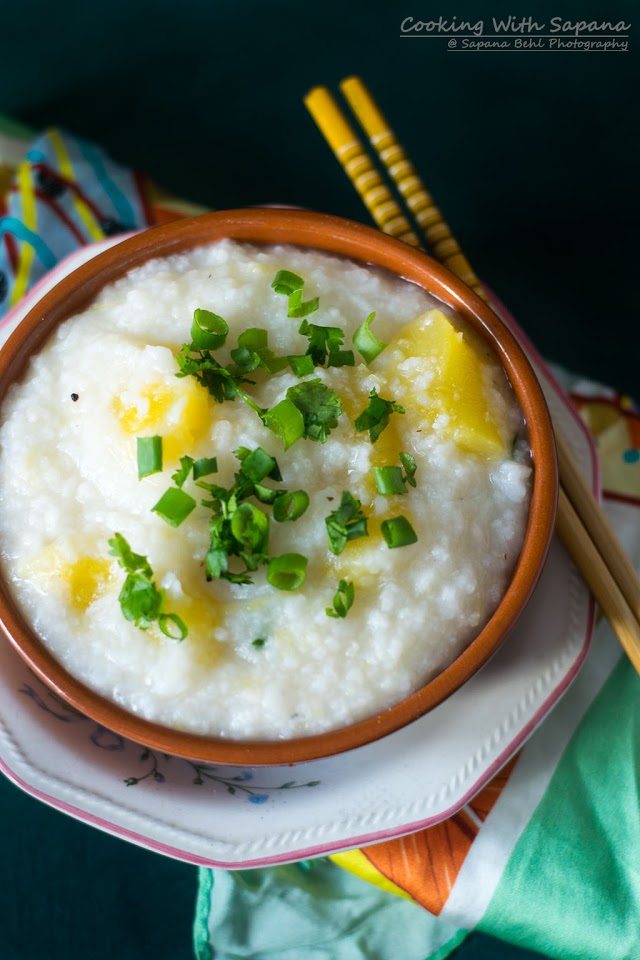 Serve warm.
Serve 4 Cooking time- 40 minutes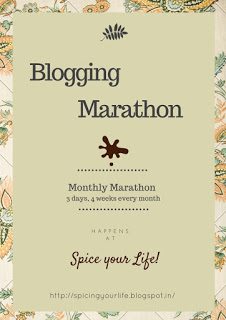 Check out the Blogging Marathon page for the other Blogging Marathoners doing this BM#69
Best regards,
Sapana Behl