Buckwheat Aloo Bonda
Kuttu Aloo Bonda or Falaari Aloo Bonda
: Delicious crispy fried aloo bonda made with gluten-free buckwheat flour. This bonda are a must during Navratri fasting in my family. If I do not make them my elder one starts asking when are you going to make those "gol gol" something?? So even if I think of not making deep fried foods in fasting I would be forced to make this aloo bonda.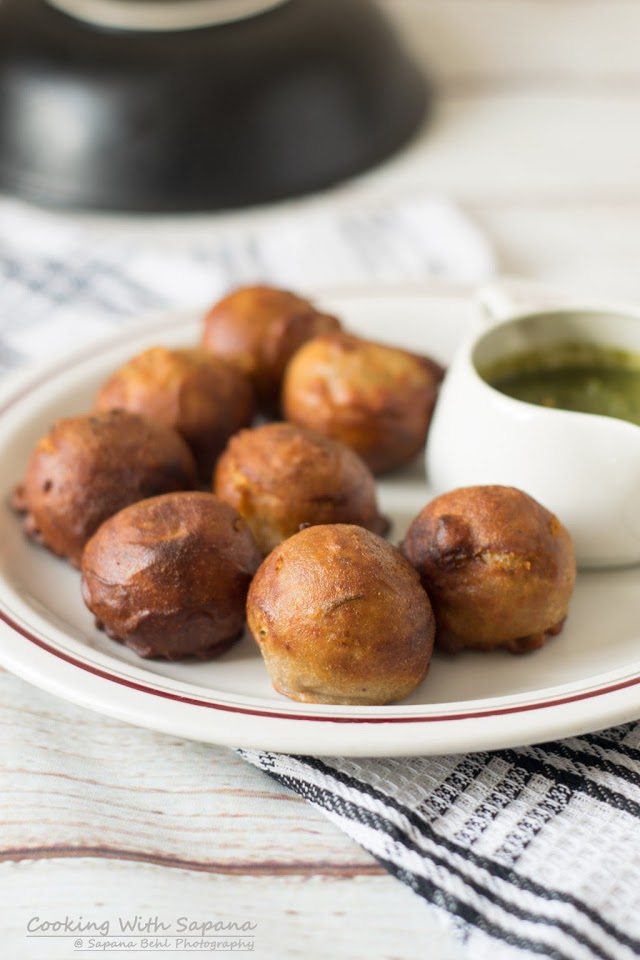 The best way to utilise leftover buckwheat flour is to make these bite-sized snacks for my kids and they love enjoying them. I made them a couple of days back during fasting and posting for Bite Size snacks fo my this week's blogging marathon theme. Actually, I had something else in my mind fo today's post but had to rely on this post from drafts as after opening my fast today I was too tired and lazy to cook something. As always the Navami or the day we open ou fast, I don't like to cook anything else besides the chana poori halwa prasad that we love eating the whole day.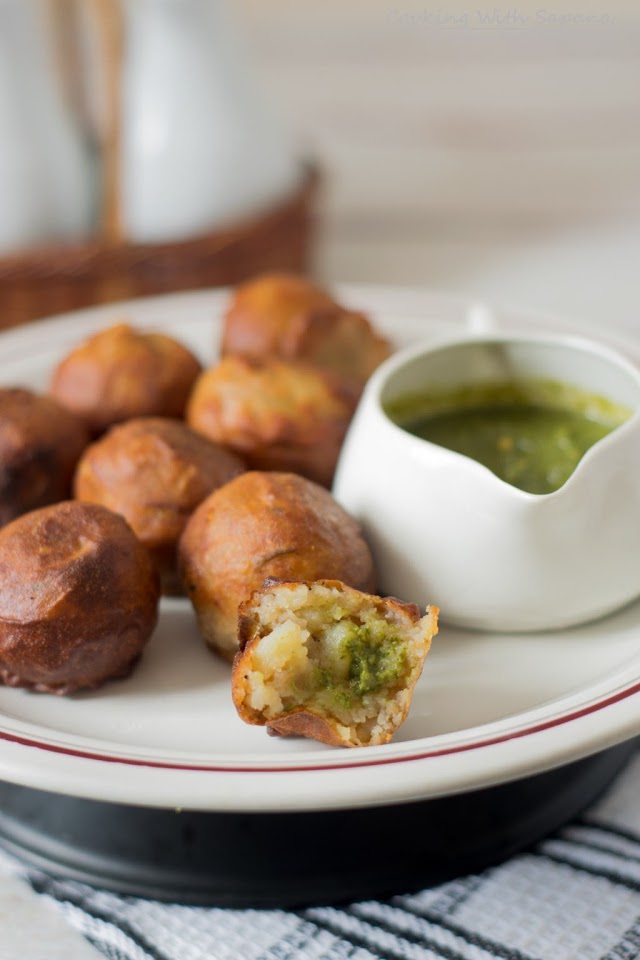 Blogging Marathon#69 Week 2 / Day 1
Theme– Bite Size Snacks
Dish-Buckwheat Aloo Bonda
Ingredients:
4 medium sized potatoes,boiled and mashed
1 green chilli,chopped
1 tablespoon coriander leaves,chopped
1 teaspoon ginger,grated
1/2 teaspoon cumin seeds
1/2 teaspoon garam masala
1/2 teaspoon red chilli powder
1/2 teaspoon amchur powder
rock salt to taste
For batter
1 cup buckwheat flour
1/4 teaspoon salt
1 teaspoon cumin seeds
3/4 cup water
oil for frying
Method:
In a mixing bowl add mashed potatoes and the remaining ingredients for potato balls.Mix until everything is combined.Make small round balls from the mixture and set them aside in a plate.
In another mixing bowl add buckwheat flour, salt and cumin seeds. Slowly add water and whisk to make a lump free batter.
Heat oil in a wok or pan. Dip one ball at a time in the batter and place it in the heated oil. Furthermore, dip few more balls in batter and transfer them to the oil.
Fry from both sides until brown and crispy.Drain on paper towel.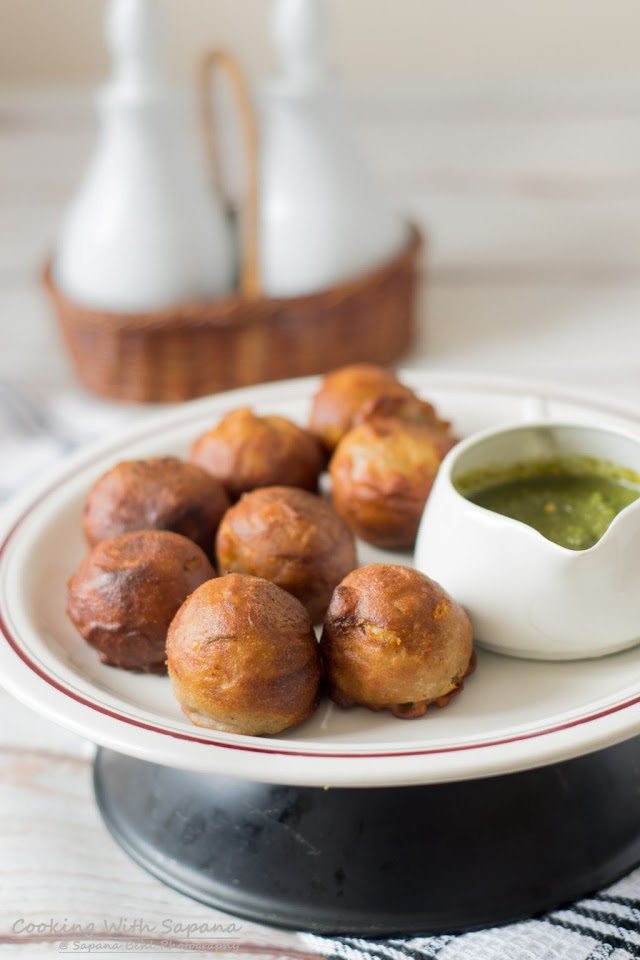 Enjoy!!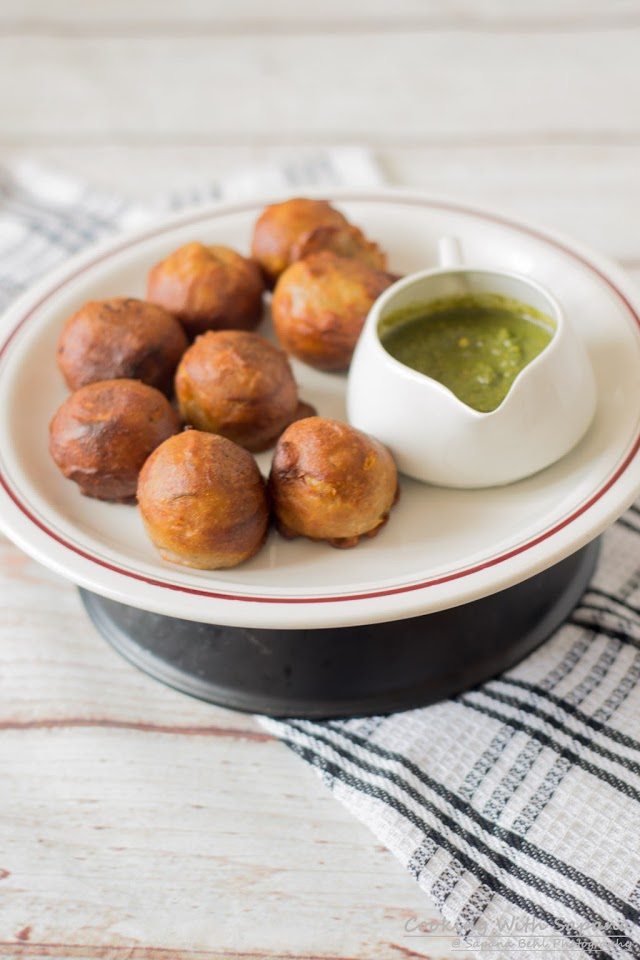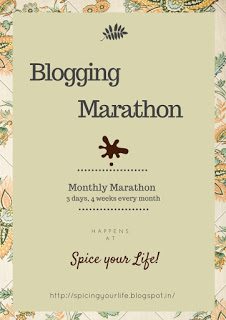 Check out the Blogging Marathon page for the other Blogging Marathoners doing this BM#69
Best regards,
Sapana Behl