Za'atar Spiced Palmiers
Za'atar spiced palmiers
: A flaky, crispy and tasty puff pastry palmiers that would make a nice wonderful tea time munching snack. I have become quite fond of the nutty and flavorful aroma of Za'atar spice and am always keeping it in my pantry. In the Middle Eastern countries, it makes a nice seasoning for hummus ,roasted vegetables and used as spreading for bread and meat .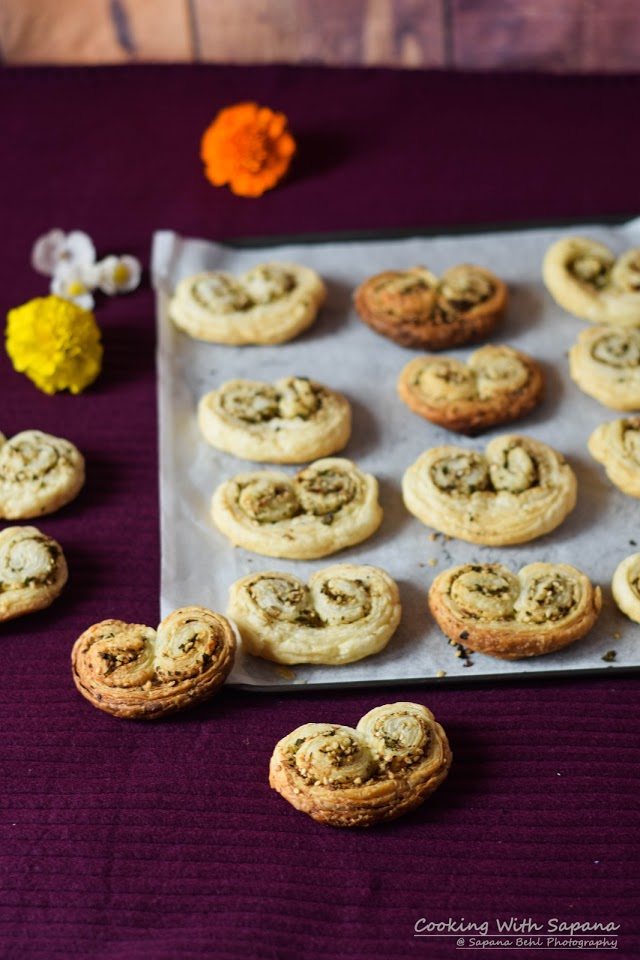 I have had made it at home but this time, I used store-bought spice mix and the palmiers turned out totally awesome. As the palmiers were baking in the oven the whole house was filled with the fragrance of Za'atar spice. These palmiers stay fresh for few weeks and make a nice and delicious snack.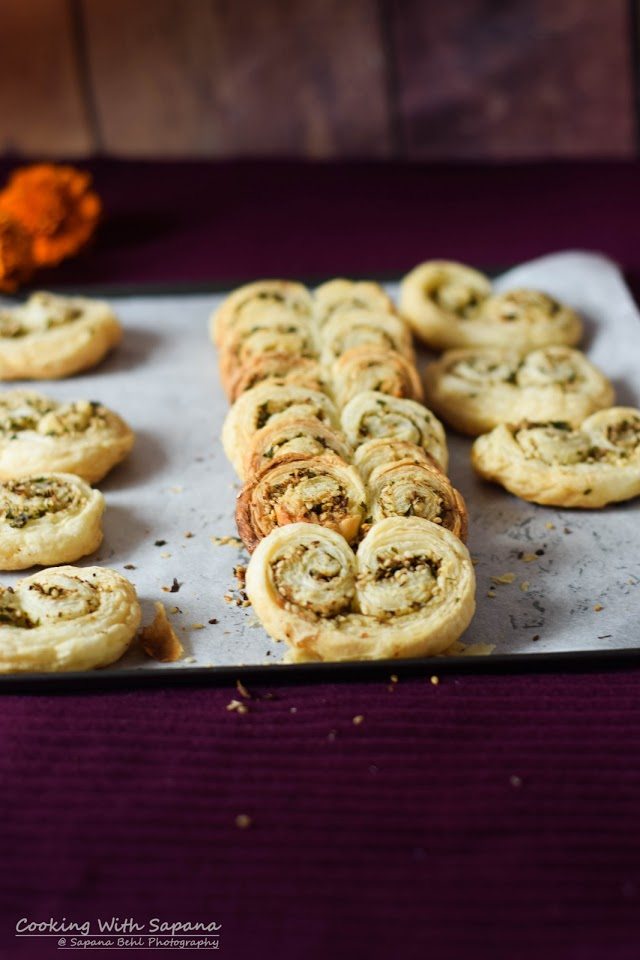 Blogging Marathon#68 Week 4 / Day 18
Theme– 5 Ingredients/5 Categories
Day 18 Ingredient-Sesame Seeds
Day 18 Category – Snacks/Appetizers
Dish-Za'atar Palmiers
Ingredients:
1 sheet frozen puff pastry, thawed
4 tablespoon za'atar spice mix, store bought or homemade
1 tablespoon olive oil
dry flour for rolling
Method:
Place the thawed puff pastry on a flour-dusted pastry rolling board.
Brush it with olive oil.Sprinkle the za'atar spice mix in the sheet leaving 1/2 inch of the edges.
Roll it from both sides towards the center of the sheet or until they meet in the middle.
Cut the puff pastry into pieces and tu_rn them upwards joining the corners.
Place them into prepared pan and bake in preheated oven for about 15 minutes or until golden and puffy.
Remove from oven, cool and serve.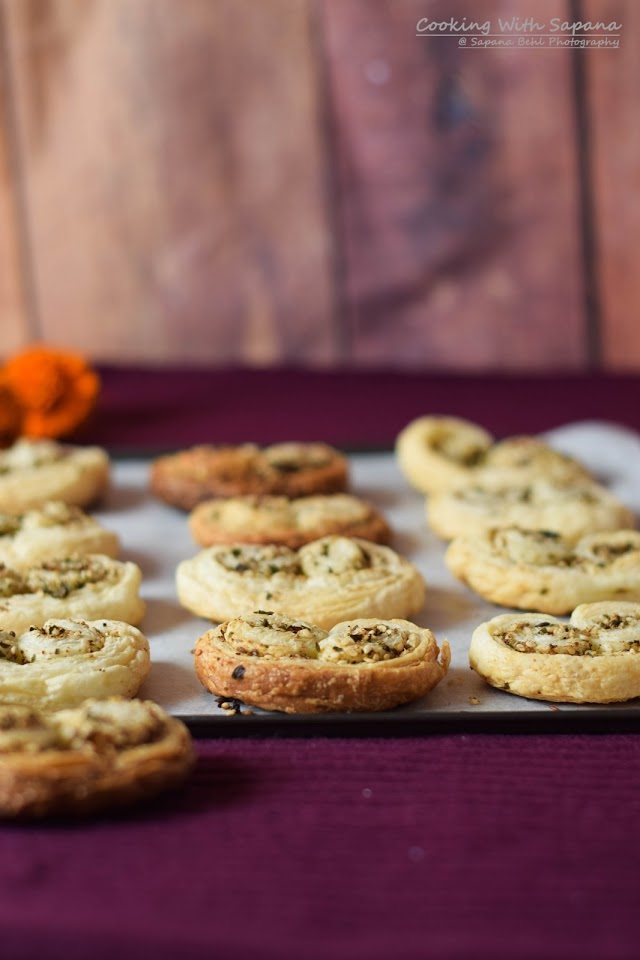 Store them in an airtight container.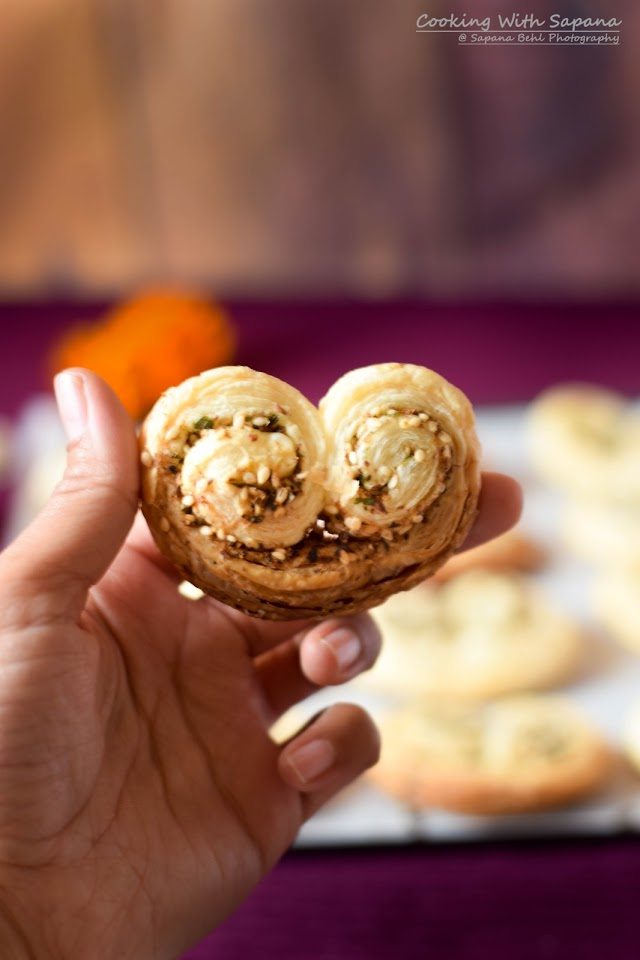 Enjoy!!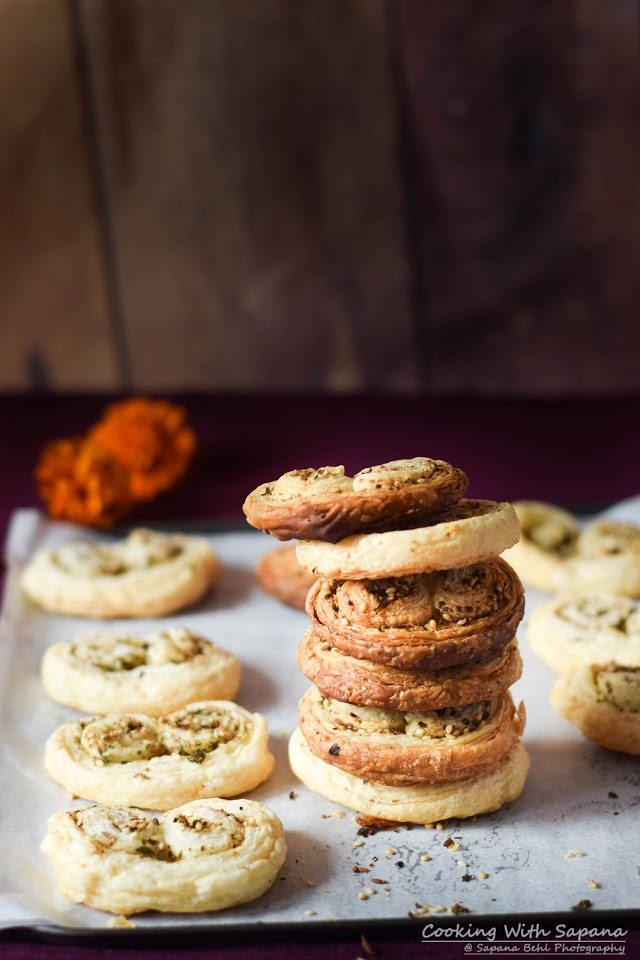 Serve- 20-25 pieces Baking time- 20 minutes
Check out the Blogging
Marathon page for the other Blogging Marathoners doing BM# 68
Best regards,
Sapana Behl