Sesame Seed Breadsticks
Sesame Seed Breadsticks:
A crispy dry breadstick made with flours and sesame seeds that would make a nice tasty appetizer.Bread sticks are usually served in Restaurants as snack or pre-meal appetizer and are very popular in America and Europe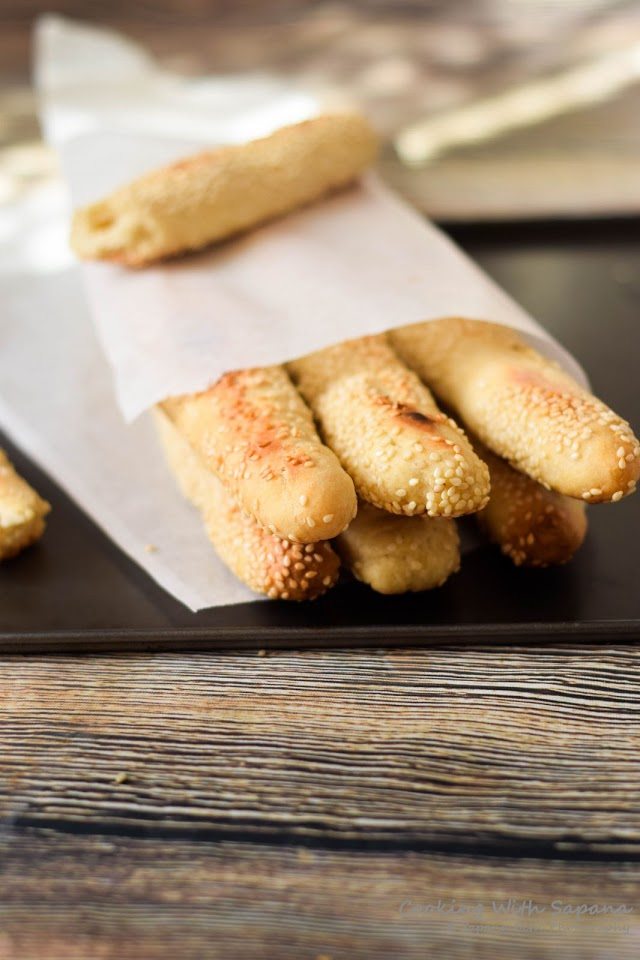 What I love about these breadsticks is the toasted sesame seeds on the crust .They tasted so good when you take the first bite and the rest of the bites and makes the bread stick more delicious and flavorful.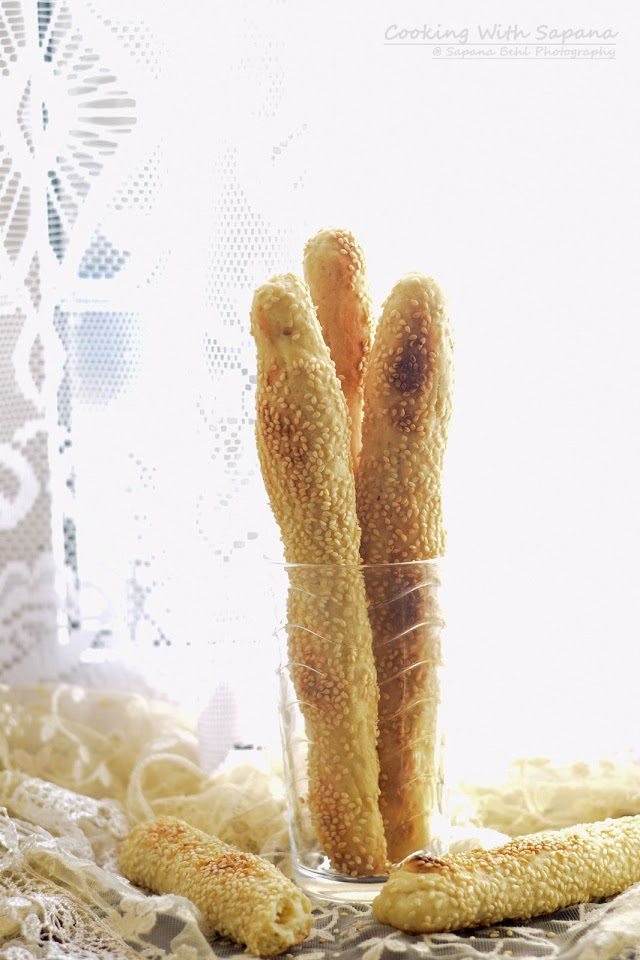 Blogging Marathon#68 Week 3 / Day 20
Theme– 5 Ingredients/5 Categories
Day 19 Ingredient– Sesame Seeds
Day 19 Category – Snacks
Dish– Sesame Bread Sticks
Source– Here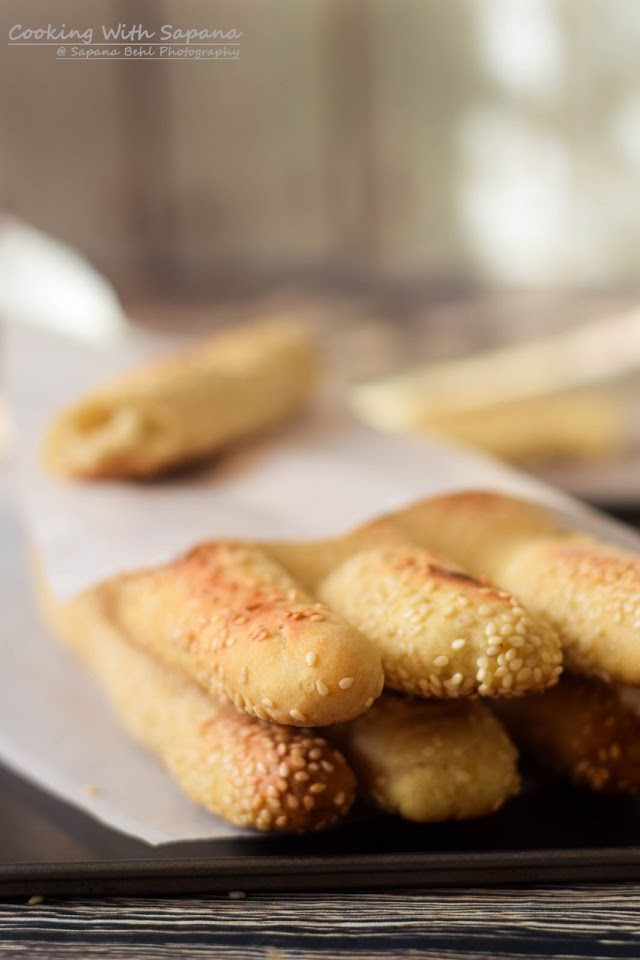 Ingredients:
2 cups flour (1 cup all purpose + 1 cup wheat flour)
1 sachet active dried yeast
1 teaspoon sugar
1 teaspoon salt
2 tablespoon olive oil
1/2 cup sesame seeds
3/4 cup warm water
Method:
Place the sesame seeds on a baking paper.
In a mixing bowl add flours, salt, sugar, and yeast.Stir in olive oil and add enough water to make a little sticky dough.
Divide the dough into 12 equal pieces .Onto an un-floured work, surface rolls each dough piece into a 12-inch stick.Apply a little oil if the sesame seeds does not stick on the dough stick.
Prepare a baking sheet with a baking paper.Coat each stick in sesame seeds and arrange them on prepared baking pan.
Place the dough sticks in a warm place to rise or doubled in size for bout 2 hours.640
Preheat oven to 375 degrees F and bake the bread sticks for about 20 minutes.Turn the bread sticks over and bake hem again for 20 minutes more.
Place them in the oven with the open door until the sticks dried out completely.
Store in air tight container.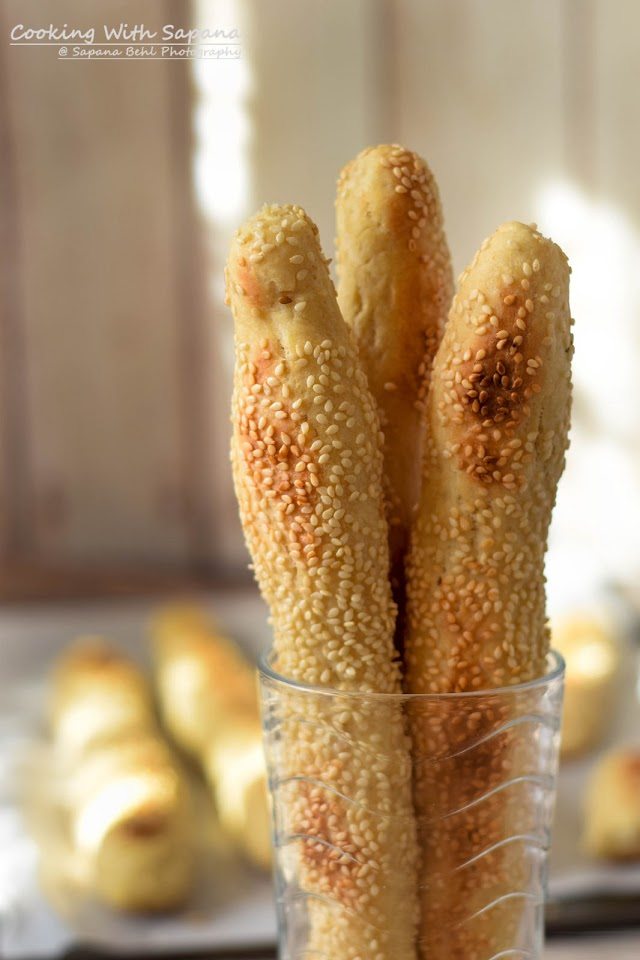 Serve and enjoy.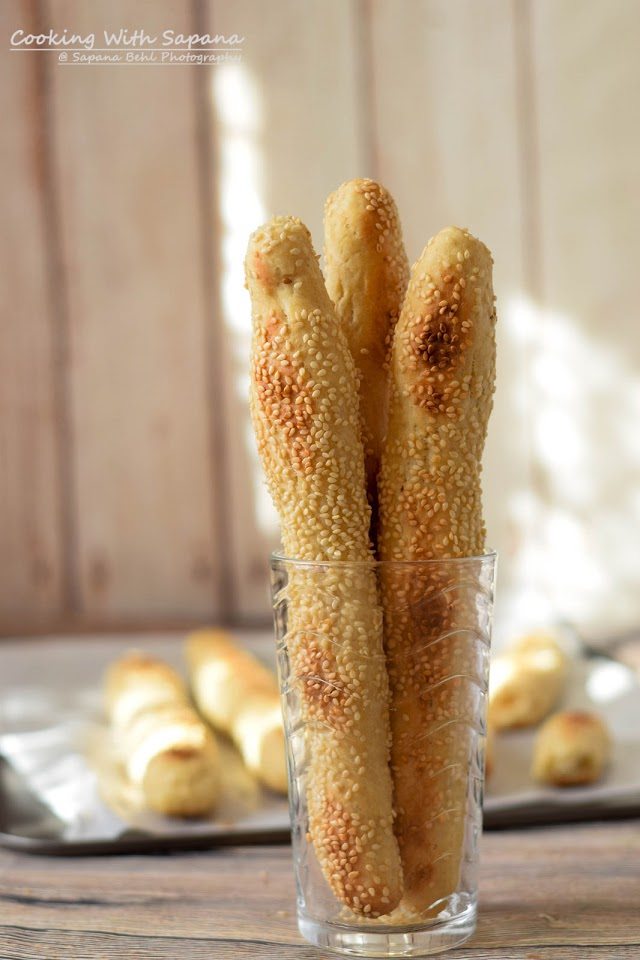 Check out the Blogging
Marathon page for the other Blogging Marathoners doing BM# 68