Morning Glory Muffins
Morning Glory Muffins :
These muffins are loaded with all the healthy ingredients to make the breakfast nutritious and filling.They have whole wheat flour,fruits ,vegetables,seeds and what not and still the taste is amazing.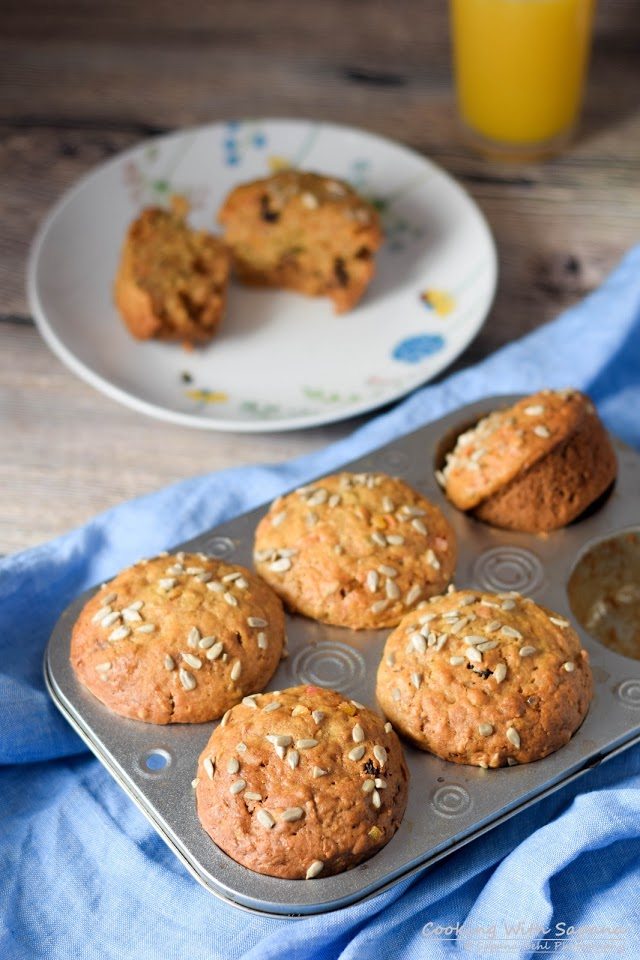 The recipe is from King Arthur Flour website and is definitely a keeper recipe to make the most healthy, soft and delicious muffins.If your kid doesn't like carrots or apples try to sneak in them or any other fruits/vegetables in these muffins and you will be amazed to see you kids enjoying the muffins.They won't even guess the presence of all the goodness in the muffins.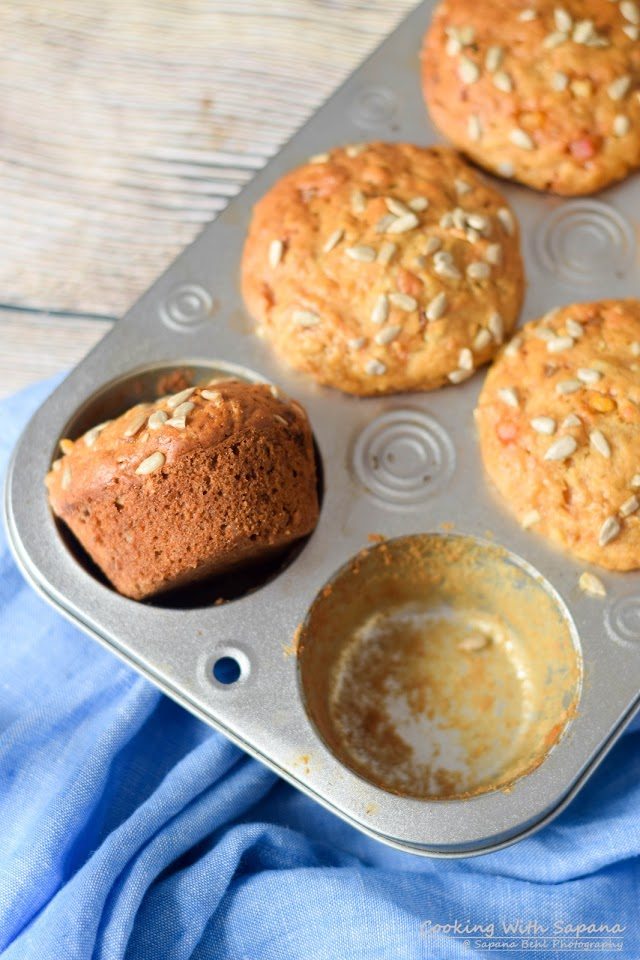 Blogging Marathon#68 Week2 / Day8
Theme– 5 Ingredients/5 Categories
Day 8 Ingredient– Sunflower Seeds
Day 8 Category – Breakfast
Dish– Morning Glory Muffins
Source– Here
Ingredients:
1 cup whole wheat flour
1/2 cup brown sugar
1/4 cup sunflower seeds
2 tablespoon raisins
1/2 cup carrots,grated
1/2 cup apple,grated
1/4 teaspoon cinnamon powder
1/4 teaspoon ginger powder
1 teaspoon vanilla extract
1 teaspoon baking soda
1/2 cup orange juice
1/4 cup oil
Method:
Preheat oven to 375 degrees F and line a 6 cup muffin pan with oil.
In a mixing bowl sift wheat flour, baking soda, cinnamon powder, ginger powder.
Stir in sugar,carrots,apple,raisins,sunflower seeds.
In another bowl add juice, oil and vanilla extract.Whisk together until combined.
Add the wet mixture into the flours.Mix to combine.
Pour the batter into the prepared pans and bake for about 25 minutes or until a toothpick inserted in the centre comes out clean.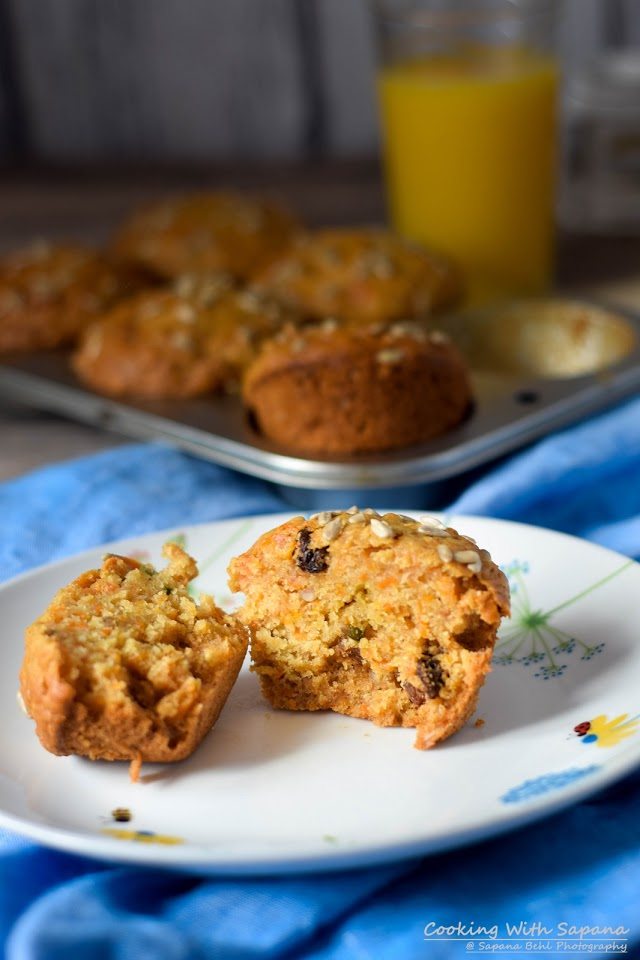 Cool on a wire rack.Serve and enjoy.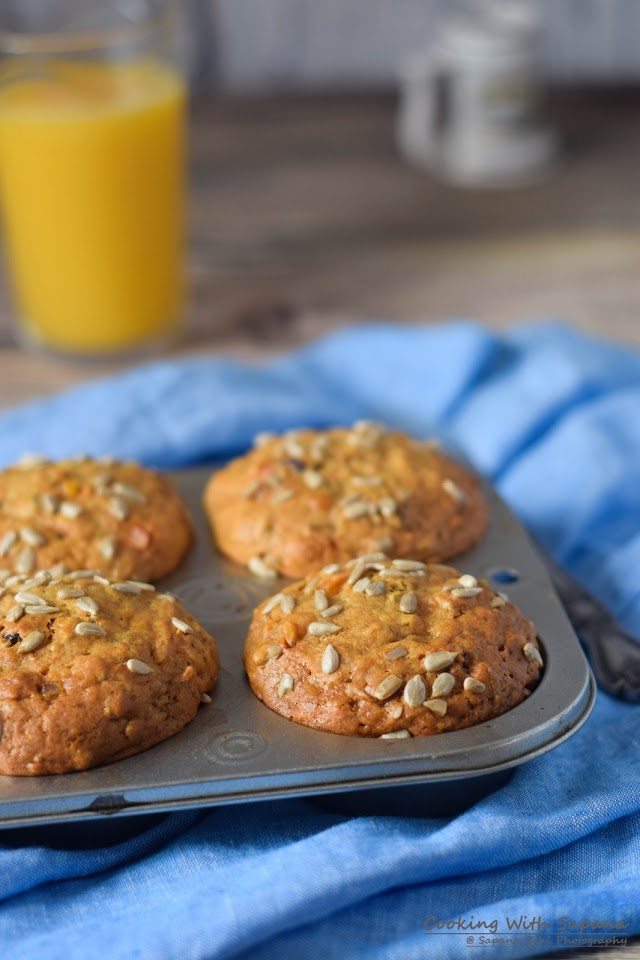 Store at room temperature or in the freezer for a longer stay.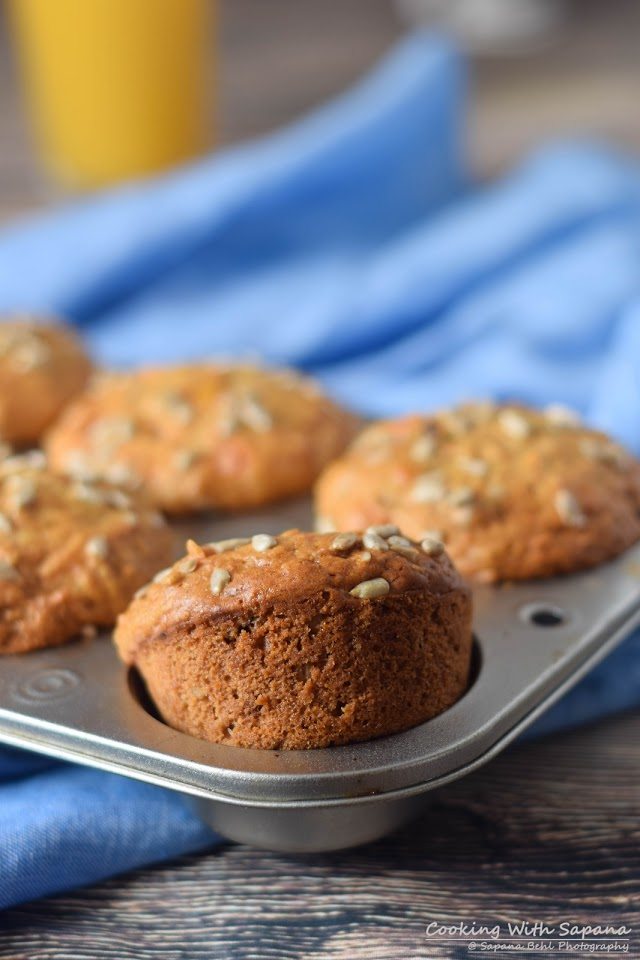 Serve- 6 Baking time-25 minutes
Check out the Blogging
Marathon page for the other Blogging Marathoners doing BM# 68
Best regards,
Sapana Behl