Flax Seed Rice
Flax Seed Rice
: A flavorful and tasty flax seeds rice that would make a healthy and delicious lunch or dinner. My 4th recipe with flax seeds is this simple yet wonderful rice dish that you would want to make again and again.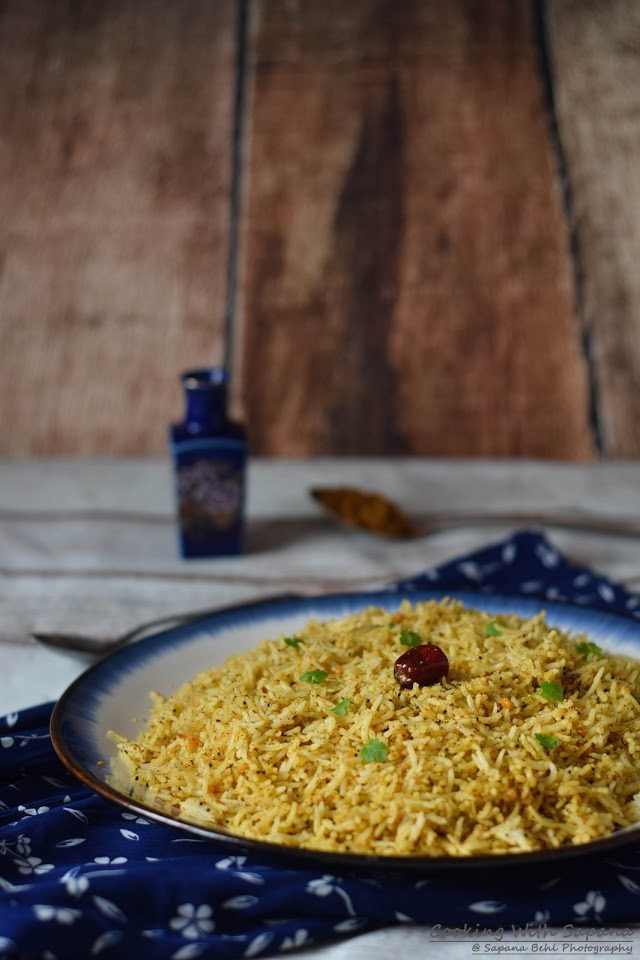 To be frank I have had never used or cooked with flax seeds in my kitchen before but now after trying these recipes I would like to include the super flax seeds in my diet on a regular basis. Whenever I try cooking with some new ingredient or a new recipe ,the family finds it hard to accept or develop liking towards that particular ingredient unless they love it. So when I made these flax rice I just packed it into their lunch boxes and told them that it is lemon rice and I was running out of peanuts so no peanuts. When they returned home they liked the so-called "lemon rice" without peanuts and as I saw a positive response then only I revealed the real name of the dish.This is how I have to manipulate things in order to make the balance for my blog cooking/posting and their cooking habits.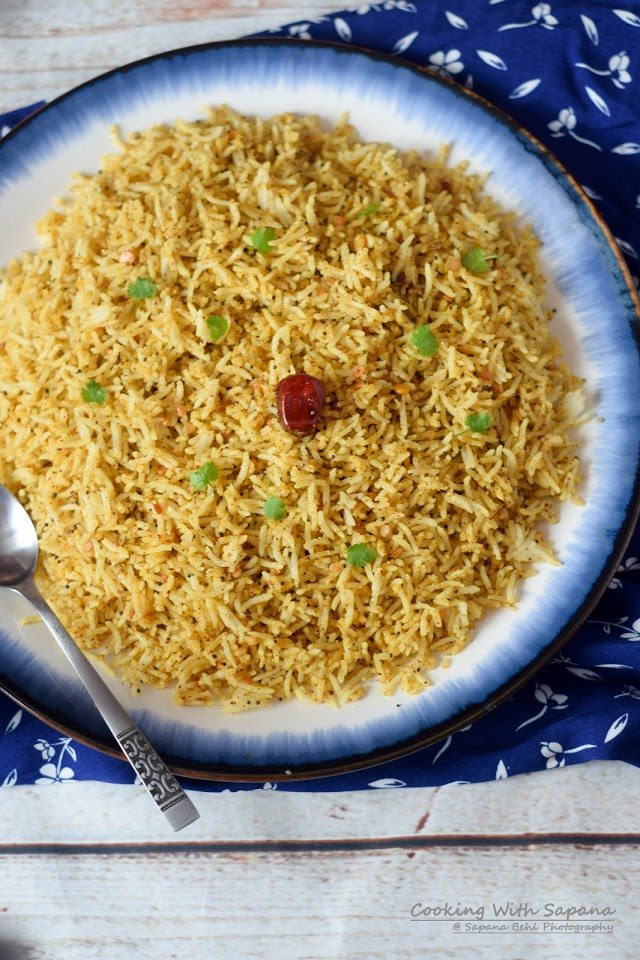 Blogging Marathon#68 Week 2 / Day 13
Theme– 5 Ingredients/5 Categories
Day 13 Ingredient– Flax Seeds
Day 13 Category – Lunch/Dinner Recipes
Dish-Flax Seed Rice
Ingredients:
4 cups cooked rice
2 tablespoon flax seeds
1 tablespoon chana dal
2-3 dried red chilli
a small piece tamarind
1/4 teaspoon turmeric powder
1 teaspoon mustard seeds
2 teaspoon urad dal
1/2 teaspoon red chilli powder
2 dried whole chilli
salt to taste
2 tablespoon oil
a pinch asafetida
Method:
Heat a pan and dry roast the flax seeds until they start crackling.Remove and set aside.
Into the same pan dry roast chana dal, tamarind and dried red chilli.Cool, and make a powder of flax seeds, chana dal and dried red chilli along with turmeric powder and tamarind.
Heat oil in a pan and add asafetida and mustard seeds.Stir and add urad dal and dried red chilli.
Now add salt,chilli powder and flax powder and cooked rice.Stir to combine and cook for 3-4 minutes.
Remove from heat and serve warm with ghee.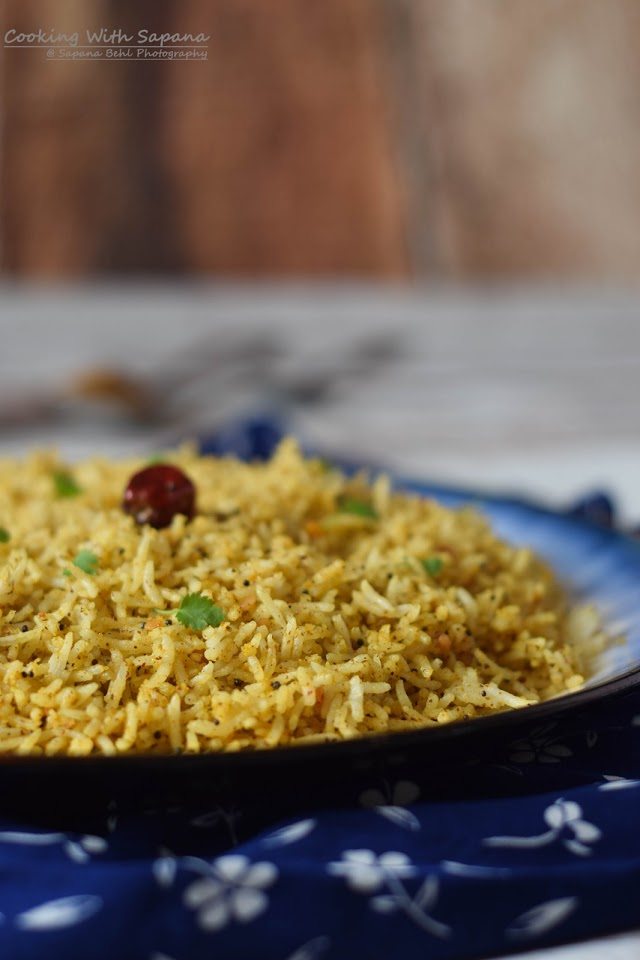 Enjoy!!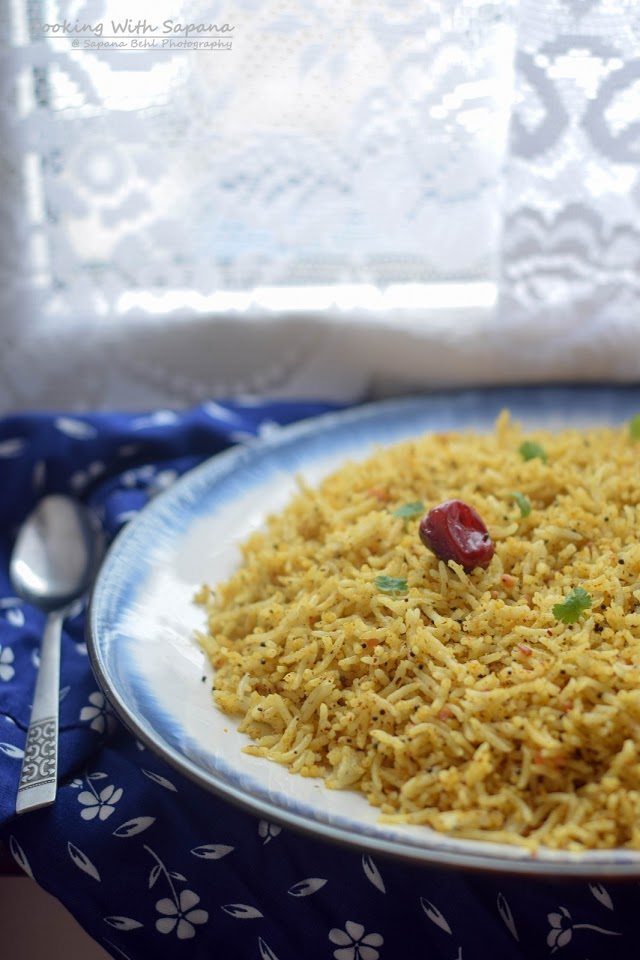 Serve-2 Cooking time-20 minutes
Check out the Blogging
Marathon page for the other Blogging Marathoners doing BM# 68
Best regards,
Sapana Behl