Carrot Falafels
Carrot Falafels:
A fusion to the regular falafels with the addition of carrots makes it more tasty and healthy too.For the falafels, I used homemade tahini and the taste of the falafels was amazing and they would make a wonderful snack or full meal if served with pitta and hummus.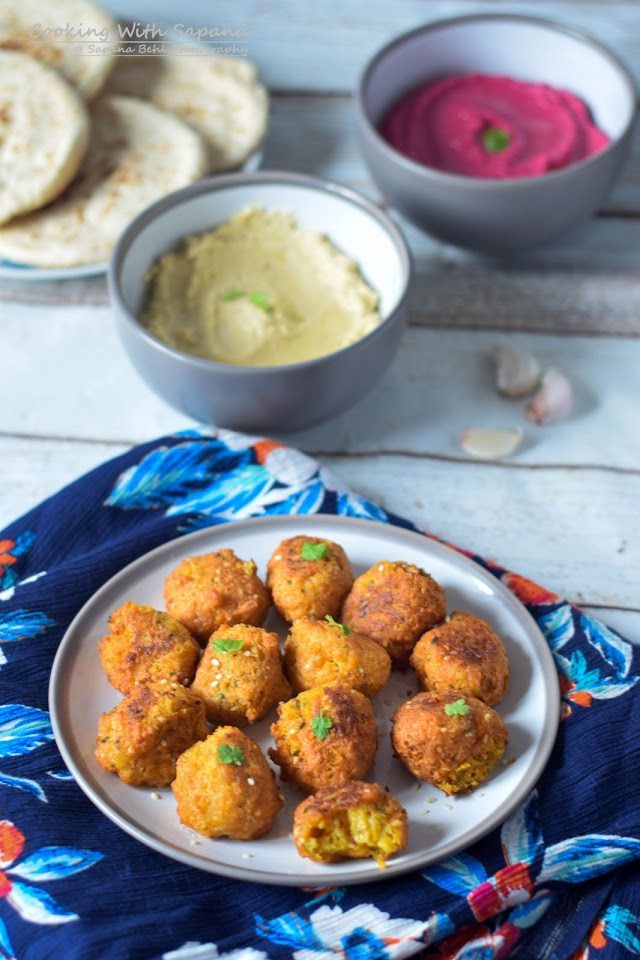 Sesame seed is one of the main ingredients in many of the Middle Eastern dishes and is consumed widely. I always have had a liking towards Middle Eastern food and when I choose sesame seeds as one of my Super seed for the Cooking Carnival I knew I would definitely make one or two dishes from the cuisine. The falafels turned out soft and crispy and kids never guessed the presence of carrots in them and had as many as they can. We all have had a nice, wonderful and filling meal. It was almost night when I finished cooking the falafels and I had to click the pictures in very low light. Hopefully, I will click better pictures the next time I would make the carrot falafels.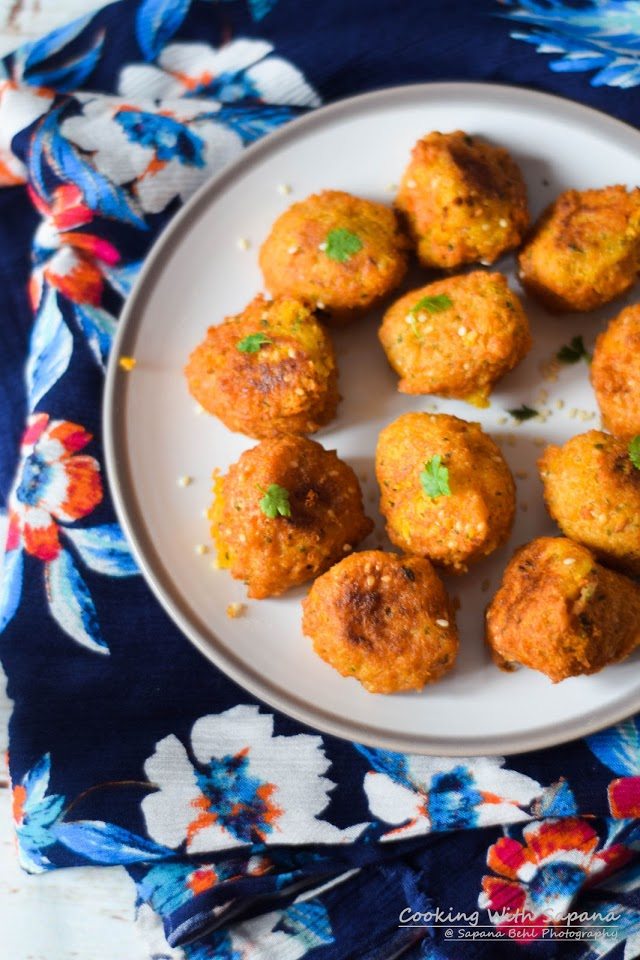 Blogging Marathon#68 Week 4 / Day 17
Theme– 5 Ingredients/5 Categories
Day 17 Ingredient-Sesame Seeds
Day 17 Category – Snacks/Appetizers
Dish-Carrot Falafels
Source– Here
Ingredients:
2 cups cooked chickpeas or 1 can chickpeas,drained
2 carrots,grated
1 onion,roughly chopped
4-5 cloves garlic
4 tablespoon tahini
Juice of 1 lemon
2 tablespoon plain flour
2 tablespoon parsley,chopped
2 tablespoon coriander leaves,chopped
1 teaspoon cumin powder
1 teaspoon coriander powder
1 teaspoon chilly flakes/paprika
salt to taste
oil for frying
Method:
In a blender add all the ingredients for falafel except oil and blend to make a mixture or until combined.
Heat oil in a wok or pan.Add a tablespoonful of batter and drop in hot oil.Fry 4 or 5 of the falafels in one round.
Fry until golden from all sides.Drain on paper towel and set aside.
Serve with toasted pita bread and hummus.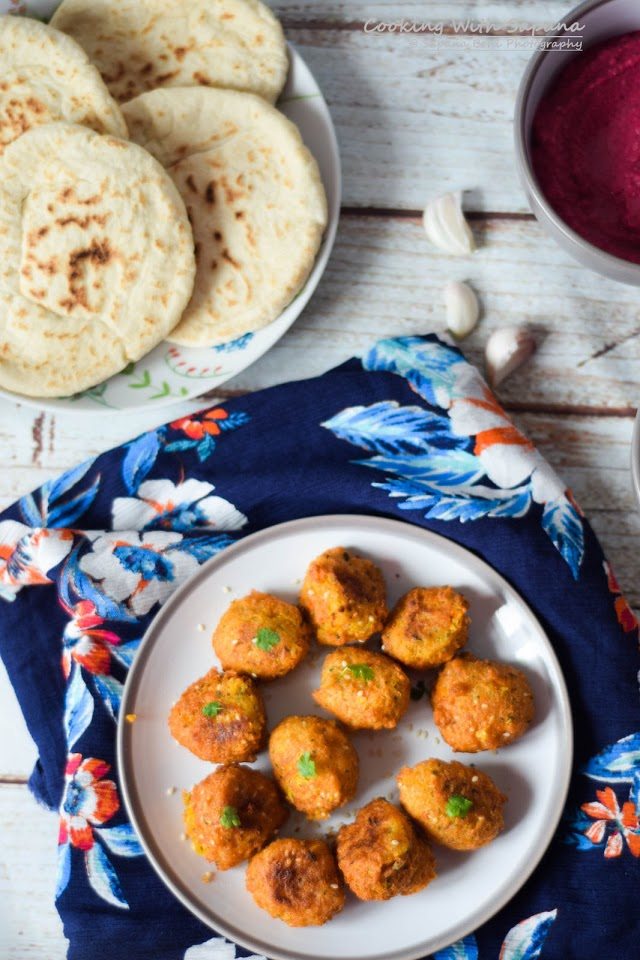 Enjoy!!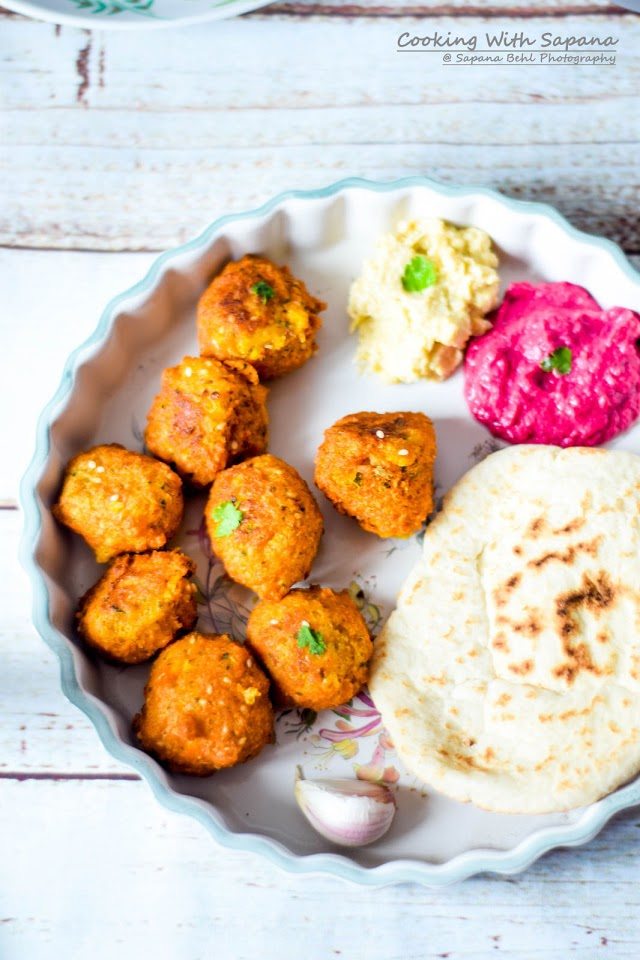 Serve- 4 Cooking time- 20 minutes
Best regards,
Sapana Behl