Mushroom Chorchori
Mushroom Chorchori
a combination of mushrooms and potatoes cooked in Bengali spices.I have adapted the recipe from Dolphia's
Story of Cooks
.Actually to be frank,I followed the recipe to the 'T' and believe me it was so delicious that my mushroom lover family went crazy for it.Do check out her
space
where she has posted four different kinds of Chorchoris and they all look so heavenly needless to say about the gorgeous pictures.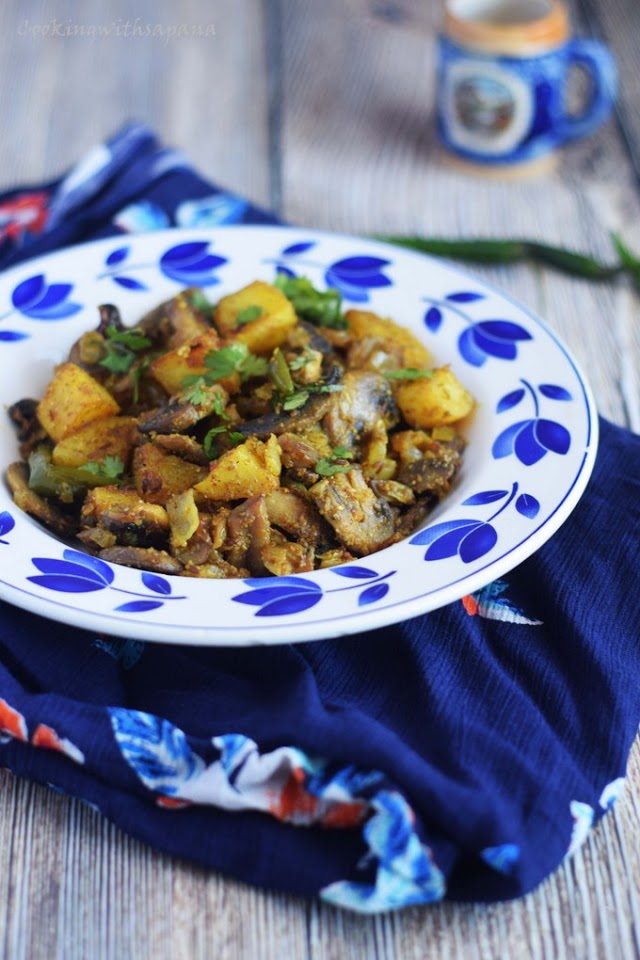 This dish I made during our April Month's Journey Through Cuisines for the last day and this chorchori was one of the dishes from the Thali. The combination of potatoes and mushrooms was unusual for me but to my surprise it came out so perfect and delicious.The Bengali spices made the dish so aromatic and flavorful that it has been repeated quite a few times in my kitchen.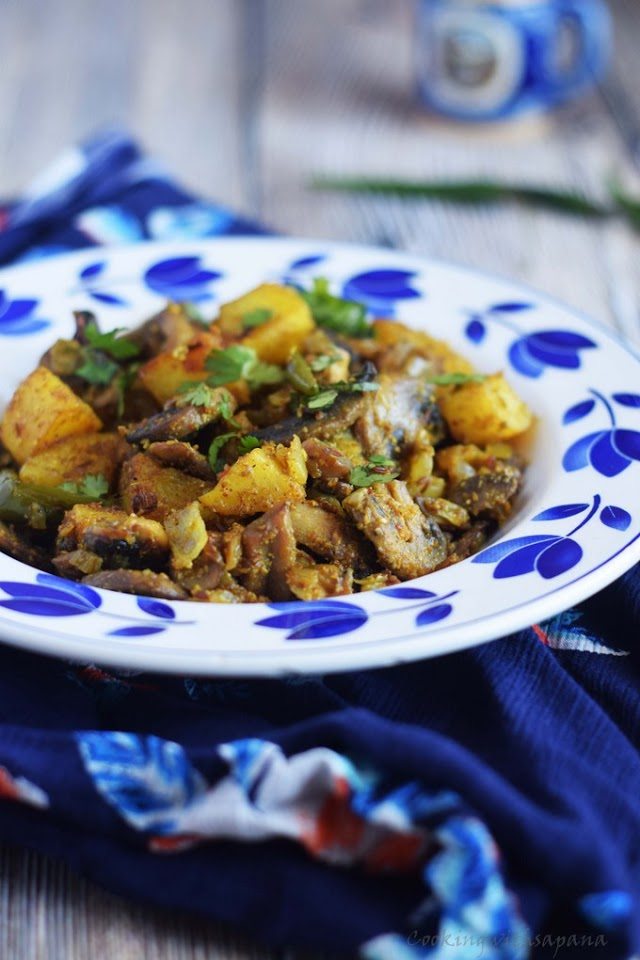 Blogging Marathon#65 Week 1
Theme– One Veg Different Way
Dish-Mushroom Chorchori
Source–Here
Ingredients:
To grind
1 tablespoon coriander seeds
1 teaspoon cumin seeds
2 teaspoon black mustard seeds
2 teaspoon white mustard seeds
2 dry red chillies
200 g button mushrooms,sliced
2 medium sized potatoes,cubed
1 onion,chopped
2-3 green chillies,slit
1/2 teaspoon turmeric powder
2 dry red chillies
salt to taste
2 tablespoon oil
1 teaspoon mustard oil
Method:
In a grinder add the ingredients for grinding.Make a fine powder.
Heat a tablespoon oil in a pan.Add mushrooms and cook for 5-7 minutes or until water is evaporated from the mushrooms.
In another pan heat remaining oil and add potatoes.Sprinkle turmeric powder and dry red chillies.Cook until potatoes are soft.
Once potatoes are cooked add green chilly slits and onions,Stir and cook for 2 minutes.
Finally add cooked mushrooms and roasted mustard powder.Add salt and cook for 2-3 minutes.Remove from heat.
Serve hot with rice or paratha.
Serve-4 Cooking time-20 minutes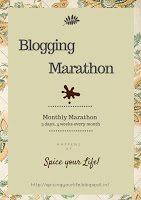 Best regards,
Sapana Behl