Spinach Corn and Cheese Puffs

Spinach Corn and Cheese Puffs
,a quick and delicious appetizer to enjoy anytime a day with family and friends.I love the versatility of puff pastry .You can do whatever and use how you want to use them in your kitchen.Whether it is savory or sweet they makes a perfect dish just in a few minutes.I always have a couple of them in my freezer and whenever the sudden hunger pangs bite us I make something out of it.
I once tried making the puff pastry sheets at home.It is a time consuming and lengthy process,although the results were good but I would not want to do it again.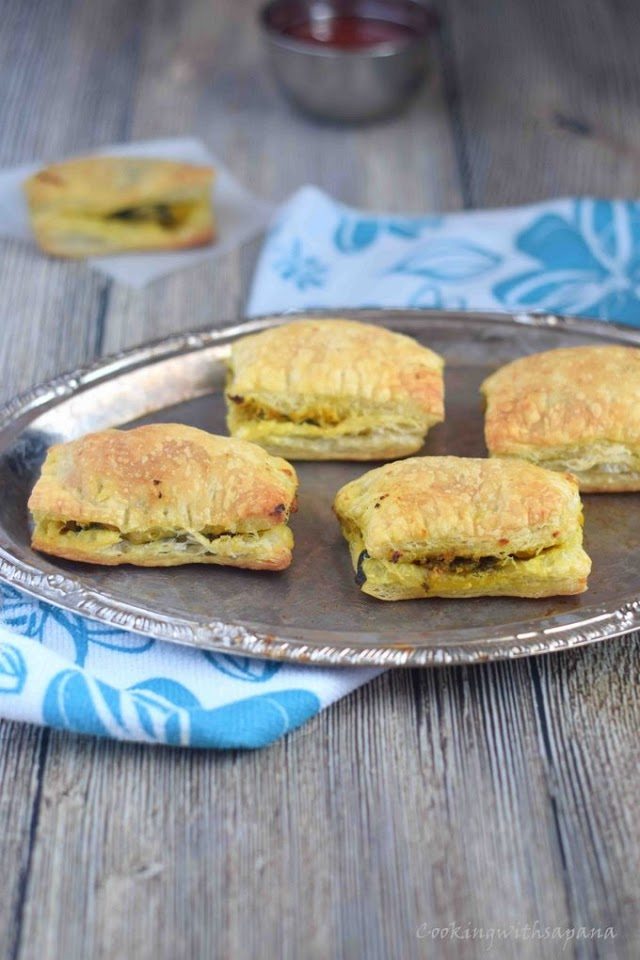 This post is for Semi Home Made Collective -May 2016 Event organised and hosted by Sonal at her space Simply Vegetarian.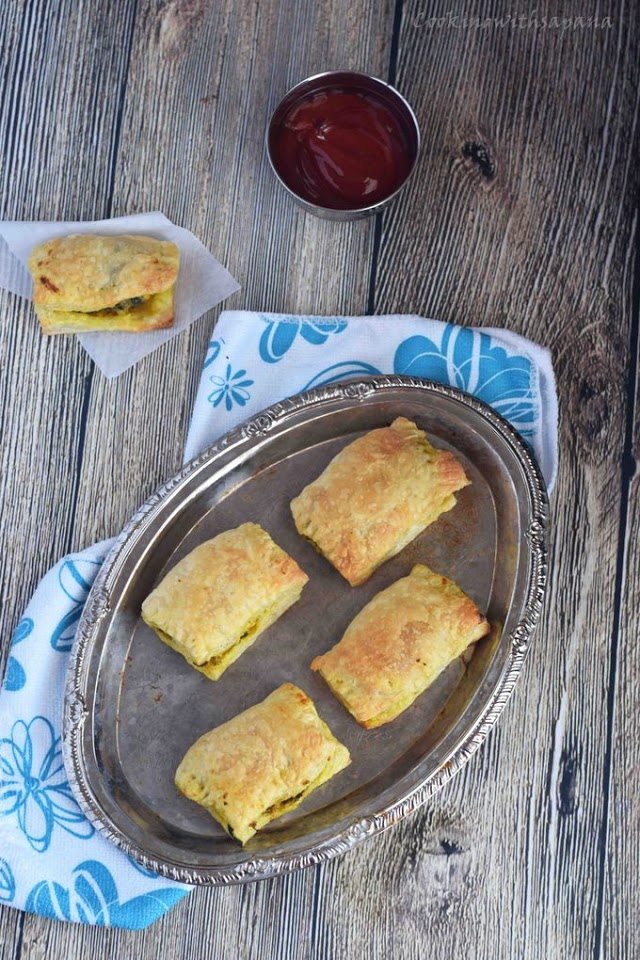 Ingredients:
1 sheet puff pastry,thawed
2-3 garlic cloves,chopped
1 onion,chopped
2 cups spinach,chopped
1/2 cup corn kernels
1/2 cup cheddar cheese,shredded
salt to taste
1 teaspoon chilly flakes
1 teaspoon parsley
1 teaspoon oregano
peppercorn to taste ,crushed
1 tablespoon olive oil
dry flour for dusting
Method:
Heat half a tablespoon of oil in a pan.Add chopped garlic and onion.
Saute for a minute and then add spinach and corn.Cook for 3-5 minutes.
Add salt ,chilly flakes,oregano,parsley, and peppercorn.
Add in cheese and remove from heat.Stir to combine.
Dust the work surface with dry flour and roll the thawed puff pastry a little more lengthwise.
Cut 8 square sheets from it.
Fill a tablespoon of filling in the center.
Fold in triangle or rectangle shape.Press the corners with fork.
Brush with a little oil from both sides.
Bake in preheated oven for 20 minutes or until golden and puffy.
Remove from oven and serve warm.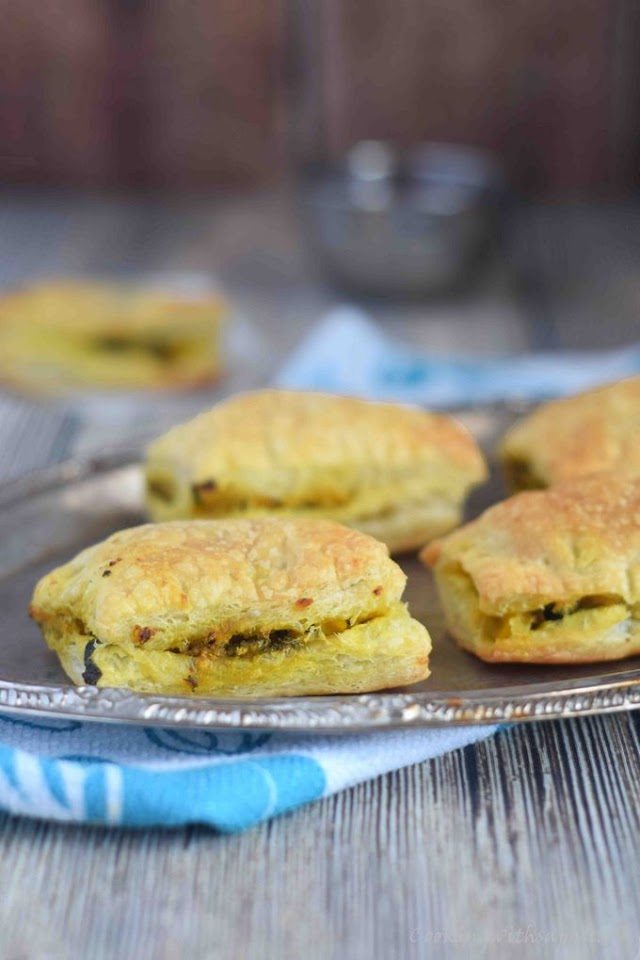 Enjoy!!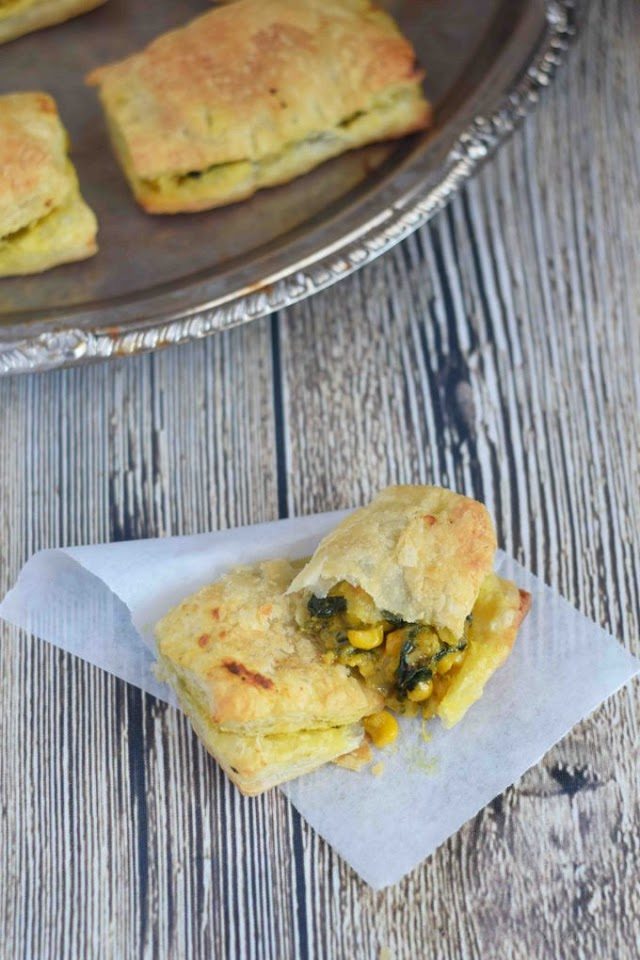 Serve-4 Cooking time-30 minutes
Best regards,
Sapana Behl