Healthy Granola
Healthy Granola
made with rolled oats and wheat germ.Wheat germ is the nutrition containing center part of the wheat kernel which has many health benefits.It is supposed to contain anti aging properties and can boost the immune system to prevent various diseases.Wheat germ also has fiber in abundance and some proteins as well.

I saw the recipe in a Magazine I was reading in my doctor's office.I immediately clicked the image of the recipe in my phone.After reading the health benefits of wheat germ now I am using them regularly in our diet.As the family loves granola they liked this home made one too and enjoyed eating it as a healthy snack.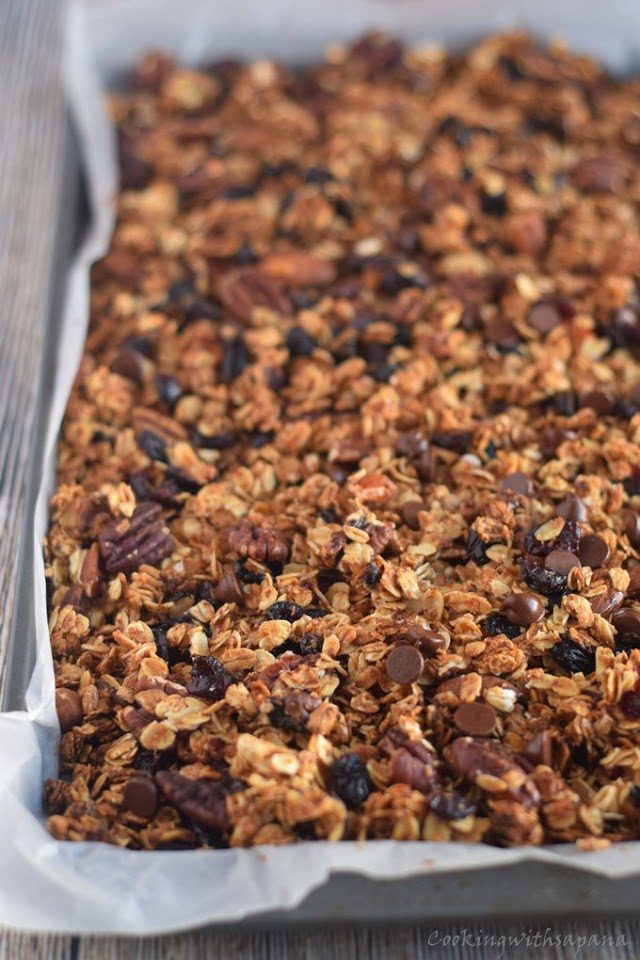 Always remember to store wheat germ in a closed air tight container in refrigerator after opening.As it might get spoiled if it comes in contact with heat,humidity and air.This recipe is for third week of May month CCChallenge.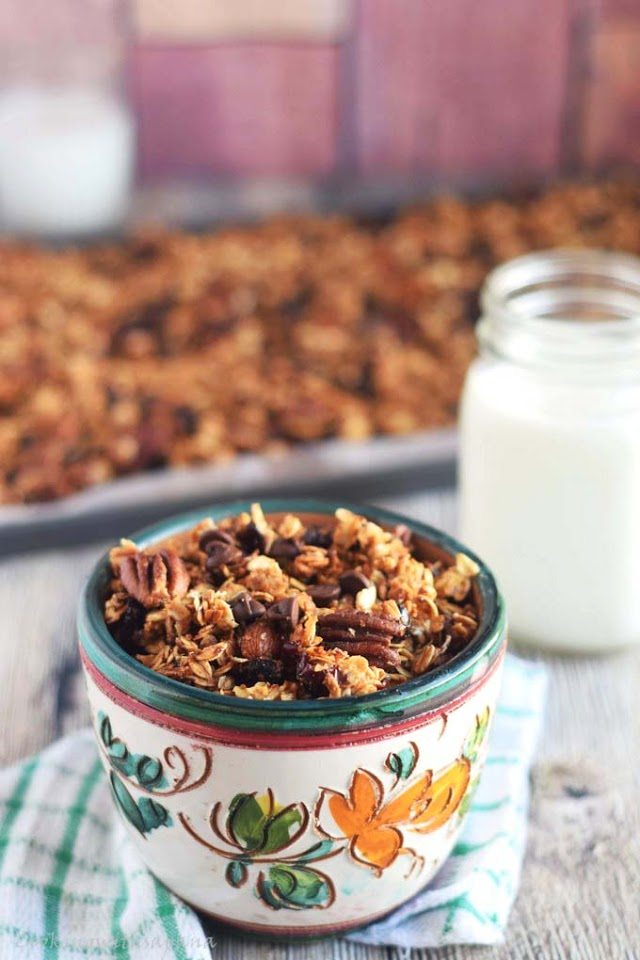 Ingredients:
3 cups rolled oats
1/4 cup wheat germ
1/4 cup coconut flakes
1/3 cup olive oil
1/2 cup honey
1 teaspoon vanilla extract
1/2 cup almonds,whole or chopped
1 cup pecans
1 cup dried cranberries
1/2 cup chocolate chips(optional)
Method:
Preheat oven at 350 degree F and line a square baking tray with butter paper.
Heat olive oil in a sauce pan.Add honey and vanilla.Stir and add Oats and wheat germs.
Mix quickly with back of spoon. Add in almonds,pecans,cranberry and coconut flakes.
Pour the contents in the prepared baking tray.Level it with back of spoon.
Bake in preheated oven for 20 to 25 minutes.Cool and add chocolate chips if desired.
Remove from oven.Cool and sore in air tight container.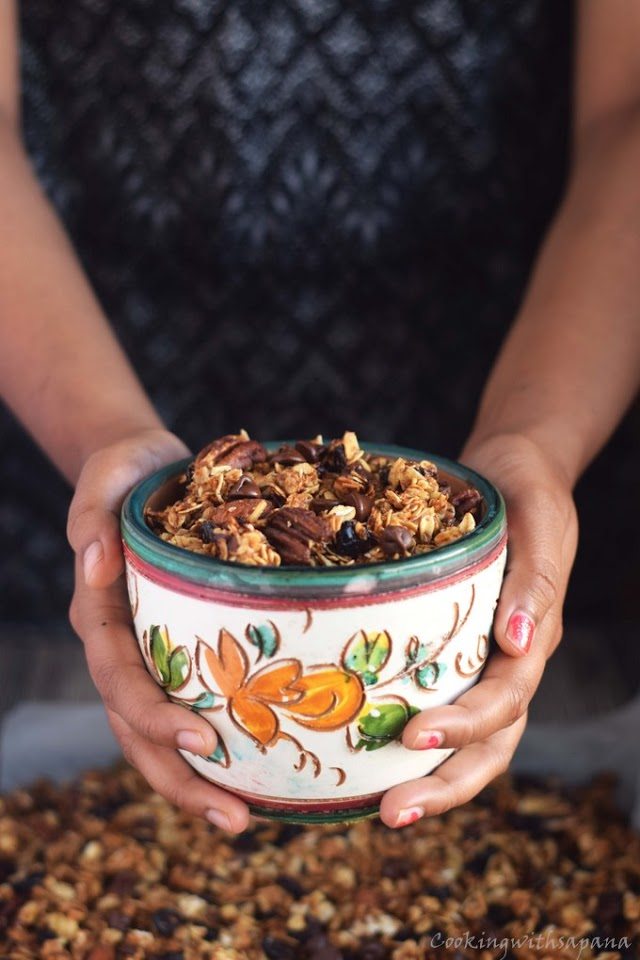 Serve and enjoy.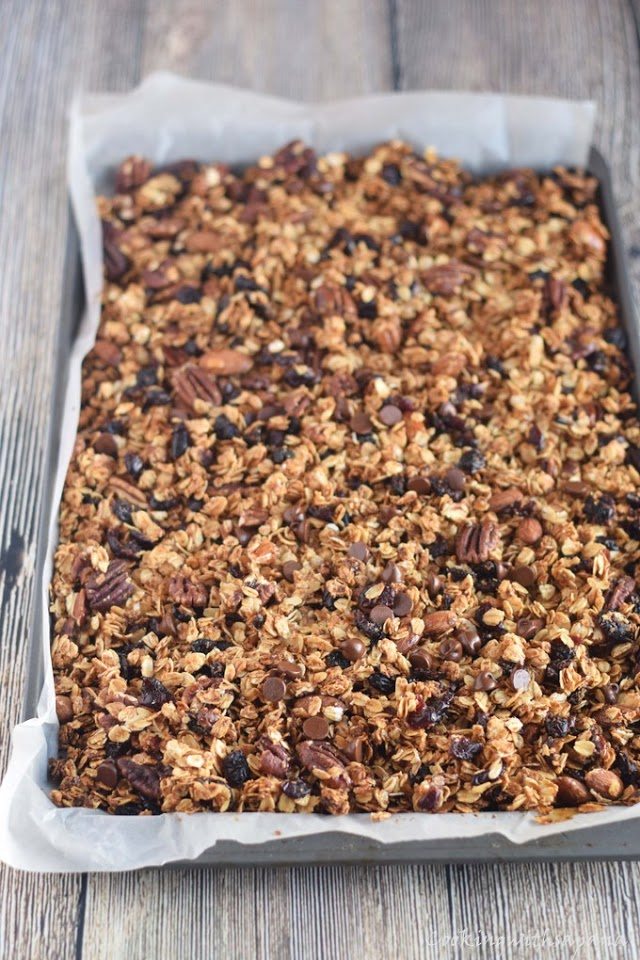 Serve-8 Baking time-25 minutes


Cooking from Cookbook Challenge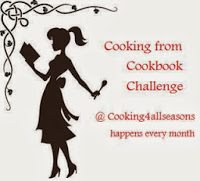 Best regards,
Sapana Behl