Yam Kofta Curry
Yam Kofta Curry
or as say in Bengali Oler Kofta a spicy and delicious fried yam balls or Boras cooked in spicy potato curry.What I have learned through the month cooking all these Bengali recipes that Bengali cuisine is full of subtle flavors and combinations that are quite rare in other parts of the country.The spices,vegetables and the mouth melting sweets everything make you want try this cuisine at least for once in your kitchen.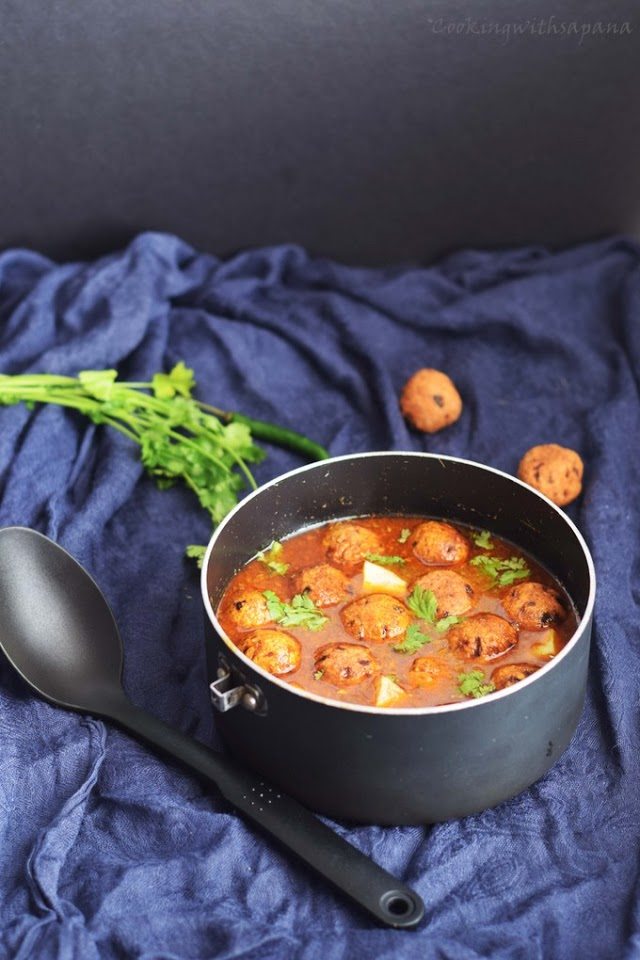 I am still wondering that how soon we reached almost to the end of the Journey through Cuisines and this is the second last post for the theme.This whole month went over so soon. Srivalli has given us the themes six months before but still I and am sure most of us did the cooking part in the last month.I was ready with 22 posts and the left with the last four letters only that I cooked only last week.My bookmarks list has overflown and I have hundreds of recipes to try on from this marathon.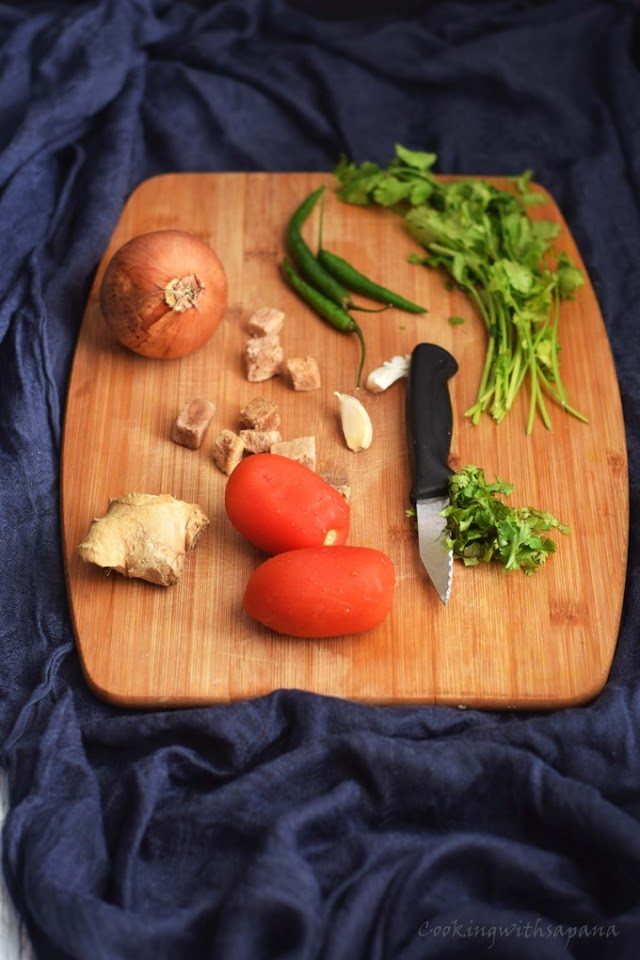 Personally, we do not like using yam in our diet and I have never used it before.This was my first time cooking with Yam and for the koftas I used the frozen yam from Indian Grocery.I was skeptical about the taste but the koftas were so tasty and amazing that they were gone in a few minutes.While we relished them with parathas little one ate them as such without curry or roti.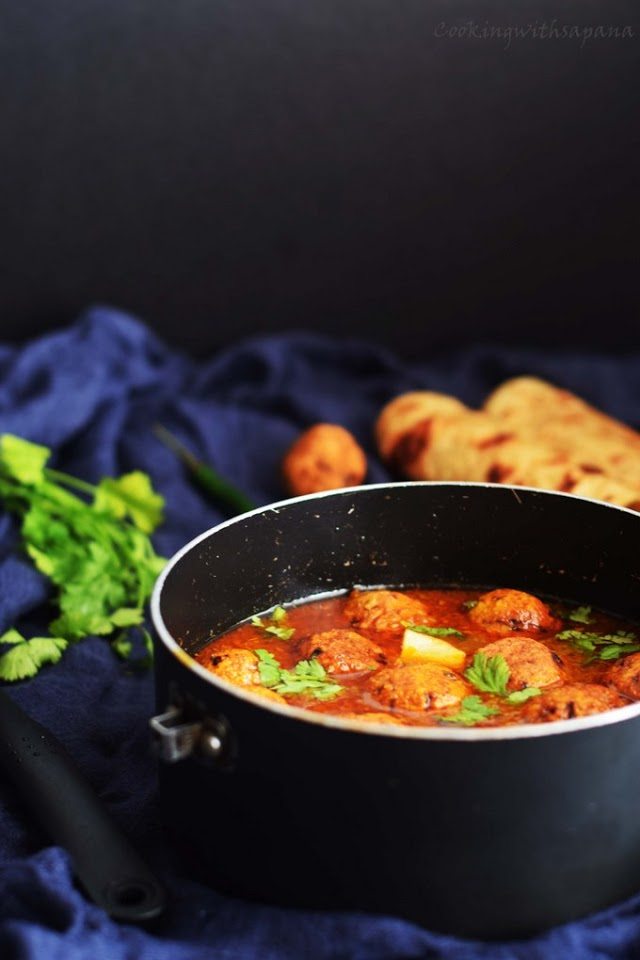 Blogging Marathon#63 Day 25
Cuisine-Bengali
Dish-Yam Kofta Curry
Source–Here
Ingredients:
2 cups yam cubes, frozen or fresh
1 onion,chopped
2-3 garlic cloves,chopped
2 green chilies,chopped
1 teaspoon ginger,grated
1 cup besan/gram flour
salt to taste
1 teaspoon cumin seeds
1 teaspoon garam masala
oil for frying
For Curry
1 potato,cubed
1 onion,thinly chopped
2 tomatoes,chopped
2 green chilies,chopped
1 tablespoon ginger garlic paste
1 teaspoon cumin seeds
2 bay leaves
1 teaspoon garam masala
1 teaspoon turmeric powder
1 teaspoon red chilli powder
salt to taste
water as required
1 teaspoon ghee
2 tablespoon oil
Method:
For Kofta
Wash and boil yam in water.Cook until soft and mash with back of spoon.
In a mixing bowl add all ingredients.Mix well until combined.
Make lemon sized balls.Heat oil in a wok.
Deep fry in oil until golden.Drain on paper towel and set aside.
In the same oil deep fry the potato cubes
For curry
Heat oil in a pan and add cumin seeds and bay leaves.
Stir and add onions and ginger garlic paste.Saute until light brown in color.
Add tomatoes and green chilli. Cook until tomatoes are soft.
Now add salt,red chilli ,turmeric powder and cook for 2-3 minutes.
Add 2-3 cups of water and let it boil.Add fried potatoes and koftas.
Sprinkle garam masala ,ghee and chopped coriander leaves.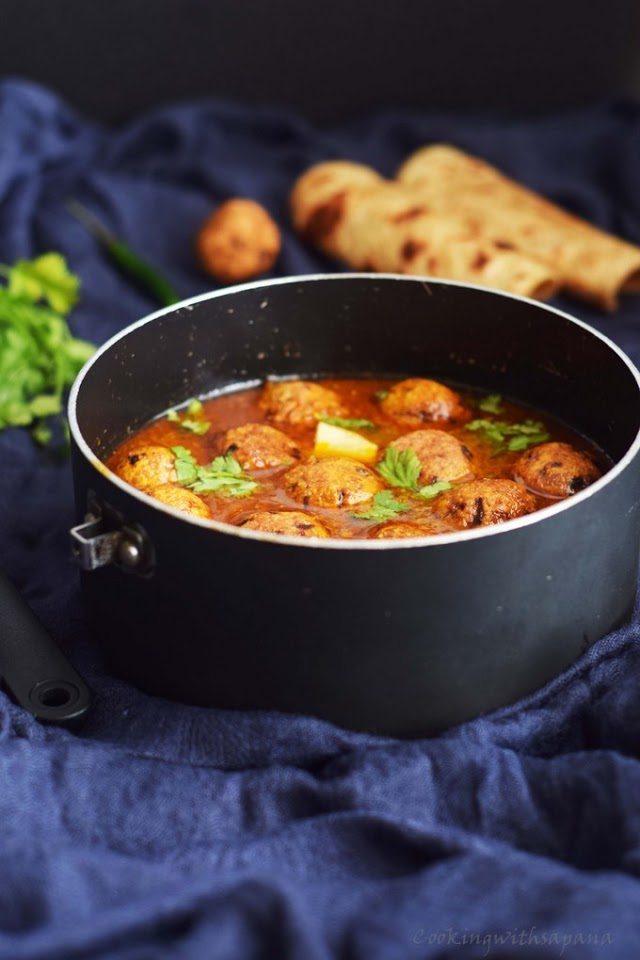 Serve hot with roti,rice or luchi.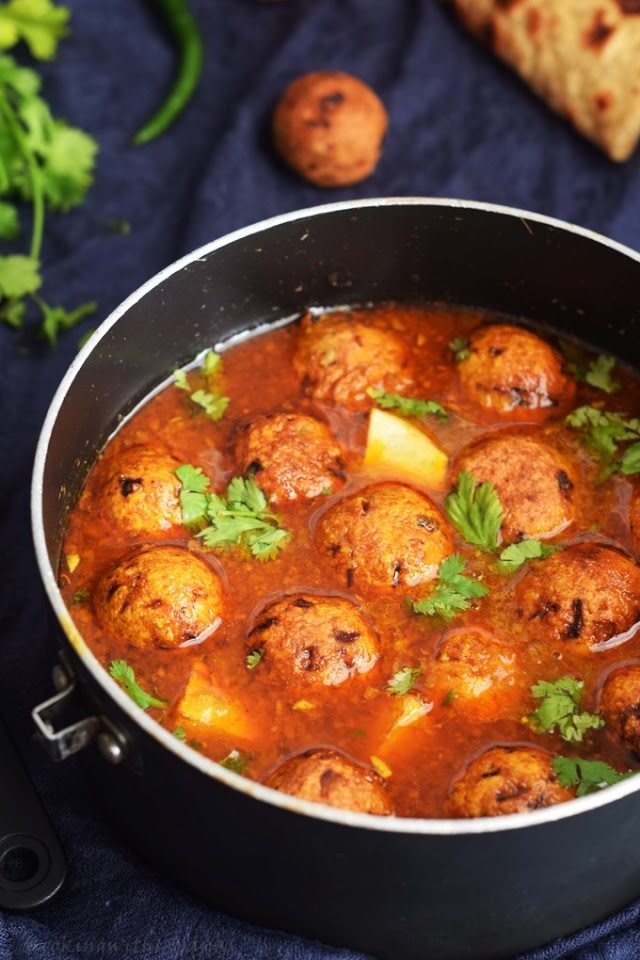 Enjoy!!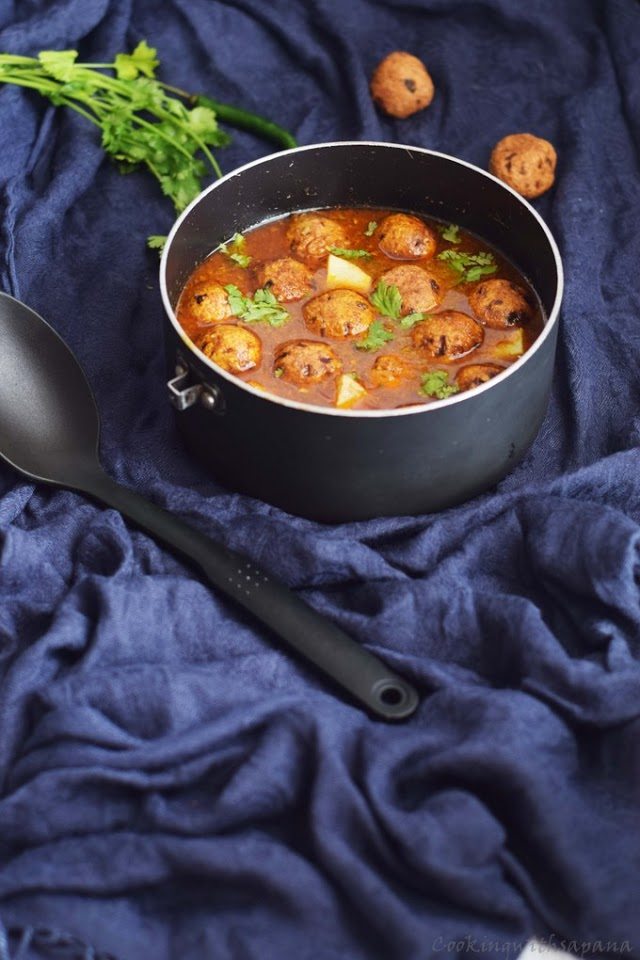 Serve-4 Cooking time-45 minutes
Check out the Blogging
Marathon page for the other Blogging Marathoners doing BM# 63
Sending this post to A to Z April 2016 Challenge
Best regards,
Sapana Behl