Xpress Kalakund
Xpress Kalakund
are quick and easy milk based fudge made with condensed milk and paneer. Traditionally Kalakand is prepared by making chenna and Khoya which is a time consuming process.But this instant or Xpress method will let you enjoy these super delicious and mouth melting Bengali sweet ready in few minutes.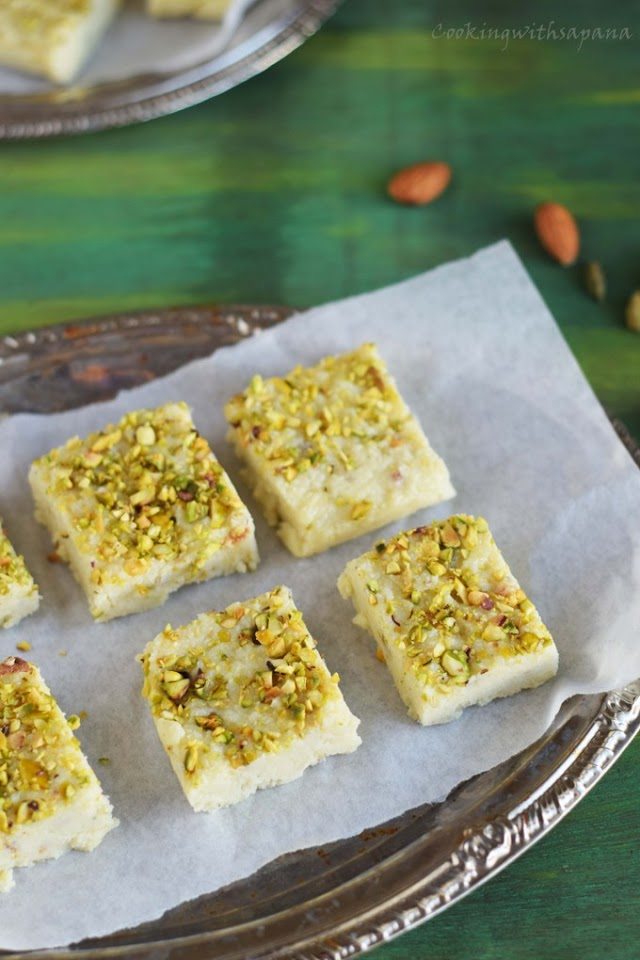 Since the day I made Kalakand,I have repeated them in my kitchen almost four times and send to friends as well.They are so easy and absolutely delicious sweet that you won't stop eating one.These Xpress Kalakand will make an excellent dish for festivals or other occasions.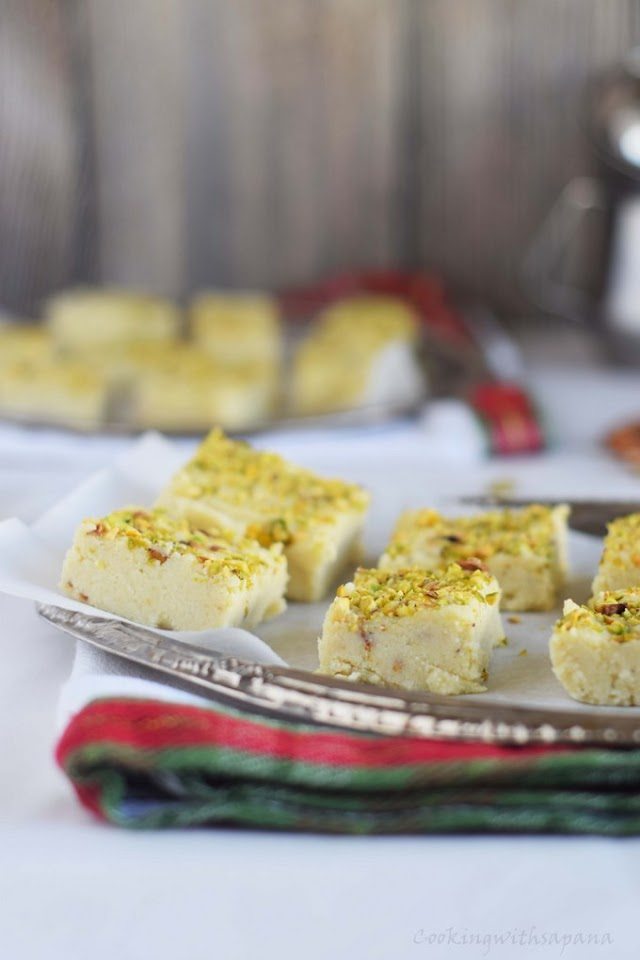 Blogging Marathon#63 Day 24
Cuisine-Bengali
Dish-Xpress Kalakund
Source–Here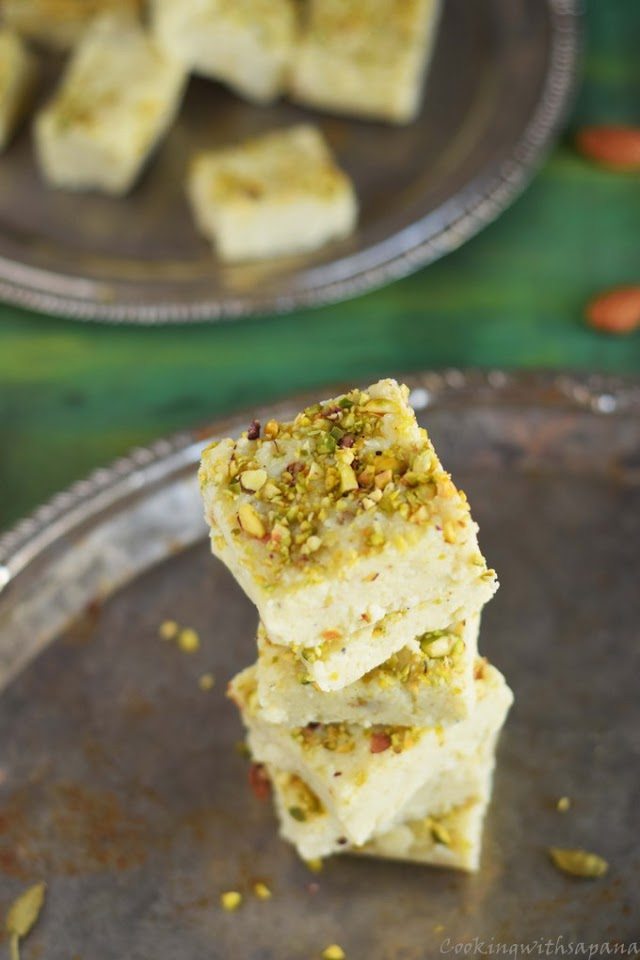 Ingredients:
1 can condensed milk
2 cups paneer,crumbled
1 teaspoon cardamom powder
1/4 cup pistachios,chopped
1 teaspoon ghee to smear the plate
Method:
Grease a square baking tray or a round plate with ghee.
In a heavy bottom pan or wok add condensed milk and crumbled paneer.
Cook on low medium heat,keep stirring continuously for 15 to 20 minutes.Add cardamom powder and cook for 1 minute more.
Once it gets thickened transfer the mixture into the baking tray or plate.Press with back of spoon or spatula to make even layer.
Sprinkle chopped pistachios.Let it cool.
Make square or desired shape cut marks with a knife.
Store in air tight container in refrigerator.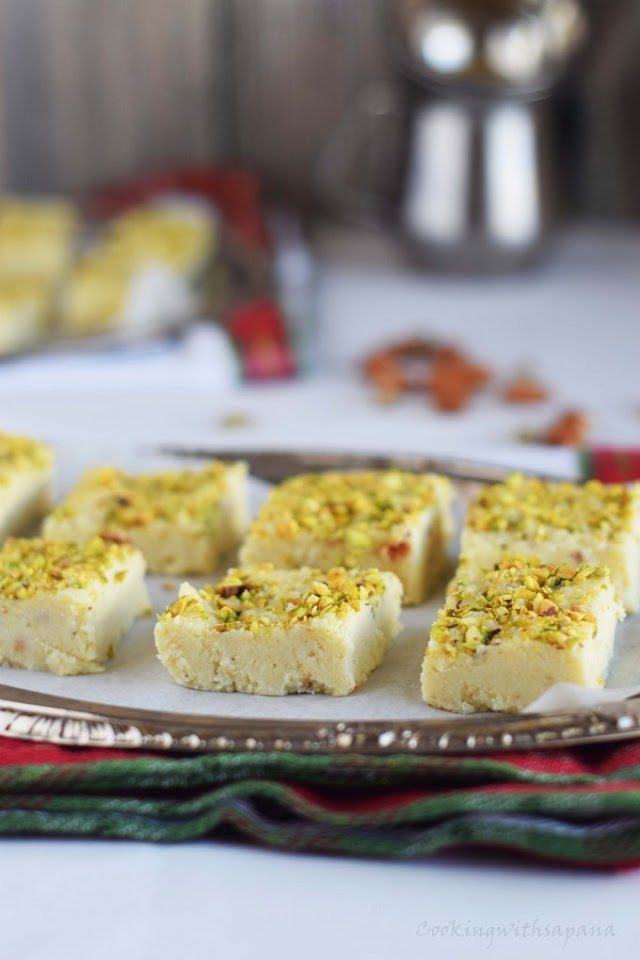 Serve and enjoy.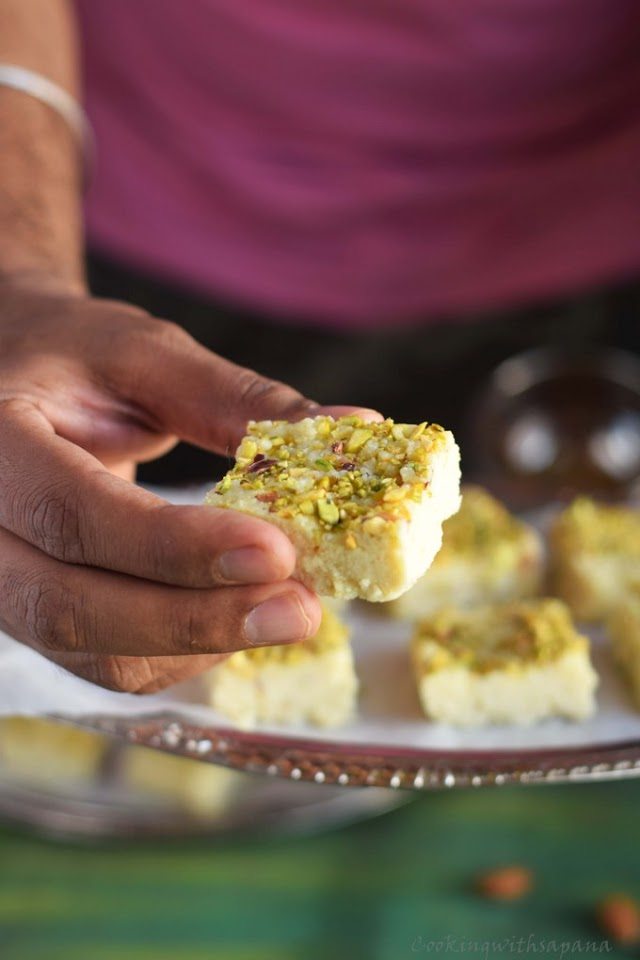 Serve-20 to 25 pieces Cooking time-20 minutes
Check out the Blogging
Marathon page for the other Blogging Marathoners doing BM# 63
Sending this post to A to Z April 2016 Challenge
Best regards,
Sapana Behl