Kamlalebur Kheer
Kamlalebur Kheer
aka Orange Kheer is a sweet delicacy made in almost each Bengali household during the season of oranges.This is the one recipe that I swiped a couple of times in a dilemma whether to use it for 'K' or 'O'.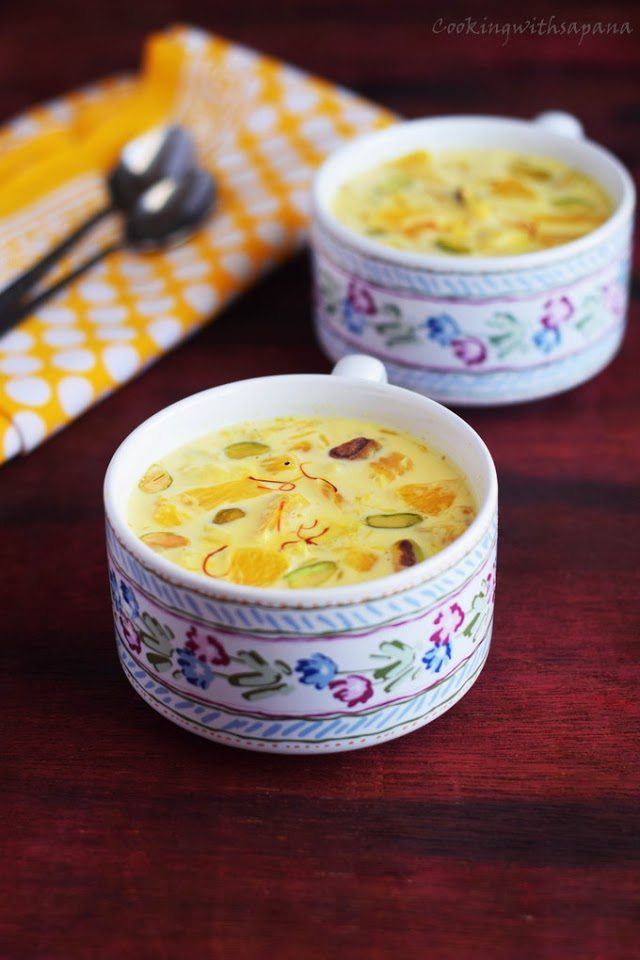 I initially made it or the alphabet 'O' but later had to change it for K as my dish for K was fitting in for U.You all know how many logic we use to make a blog post fit in the suitable theme.The recipe for this sinful dessert was adapted from Divine Taste and you may read more about this kheer at Sandeepa' s space too. Orange is called Kamlalebu in Bengali and it is a very common almost effortless dessert that you all might want to try.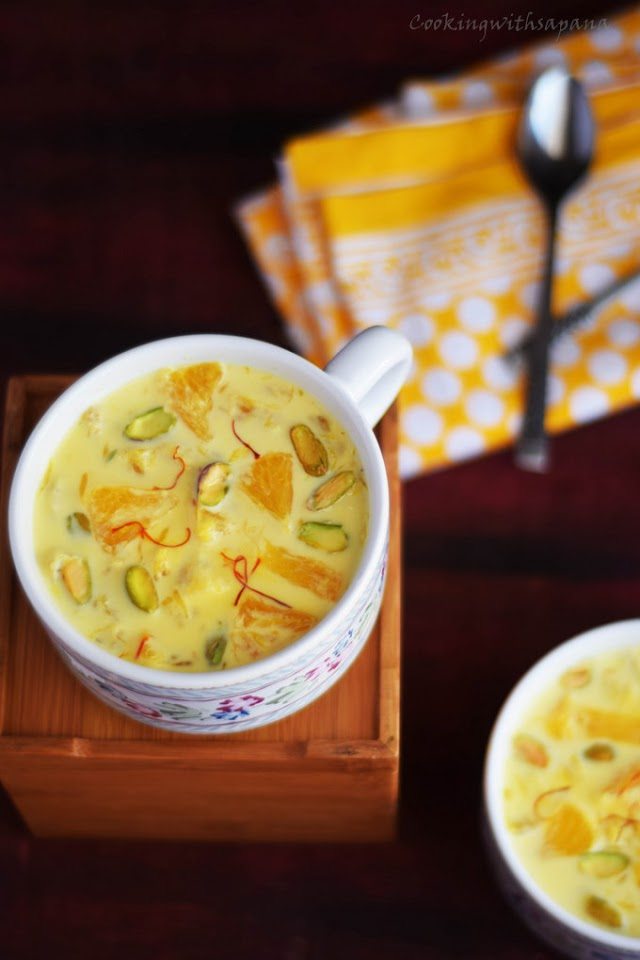 The day was Mr.H's birthday when I made this Orange Kheer along with Pav Bhaji and Tuxedo cake.This was very unusual combination.He was surprised to know that even for his birthday I was thinking for the "blog".That's what we food bloggers do na we try to take advantage from every occasion we cook something for;) When I served this Kheer,the family wasn't ready to try it thinking how milk would taste with oranges because they never have had this Kheer before.I requested them okay,just try it one spoon and if you won't like then don't eat.And then there was one spoon followed until last spoon and were demands to serve more.Even I had to bribe the Birthday Man with one more bowl in exchange of posing for my picture.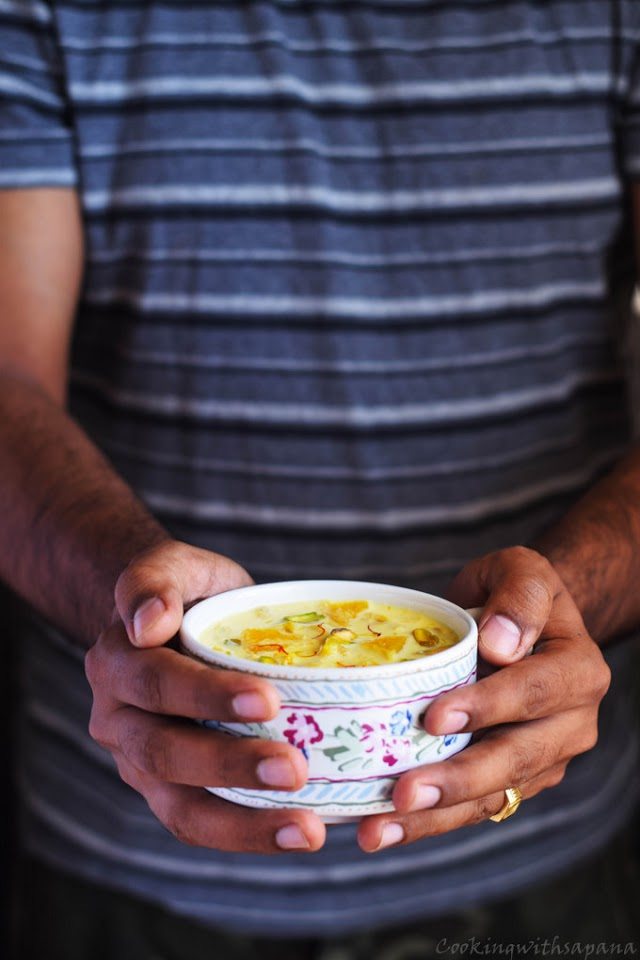 Blogging Marathon#63 Day 11
Cuisine-Bengali
Dish-Kamlalebur Kheer
Source– Here
Ingredients:
1 liter whole milk
2 big oranges(I used California Navel Oranges)
1/2 cup sugar or as per taste
few saffron strands
2 tablespoon pistachios,chopped
Method:
Peel the oranges and remove the skin,threads and seeds.Chop them in small pieces.
In a small bowl add saffron strands and 2 tablespoon of warm milk.Keep it aside.
In a heavy bottom pan add milk and let it boil.
Once boiled let it cook on simmer,stirring occasionally until it becomes a little thick.
Once thickened add sugar and saffron milk.Let it cook for 2-3 minutes more to dissolve the sugar.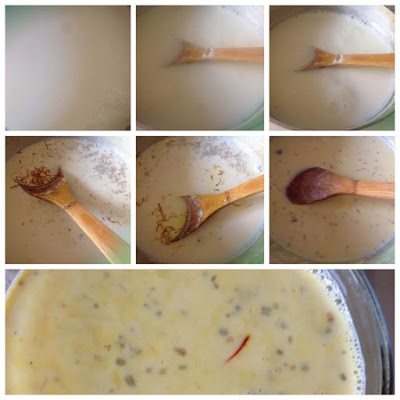 Remove from heat and let it cool a little.Now add the chopped oranges,stir to combine.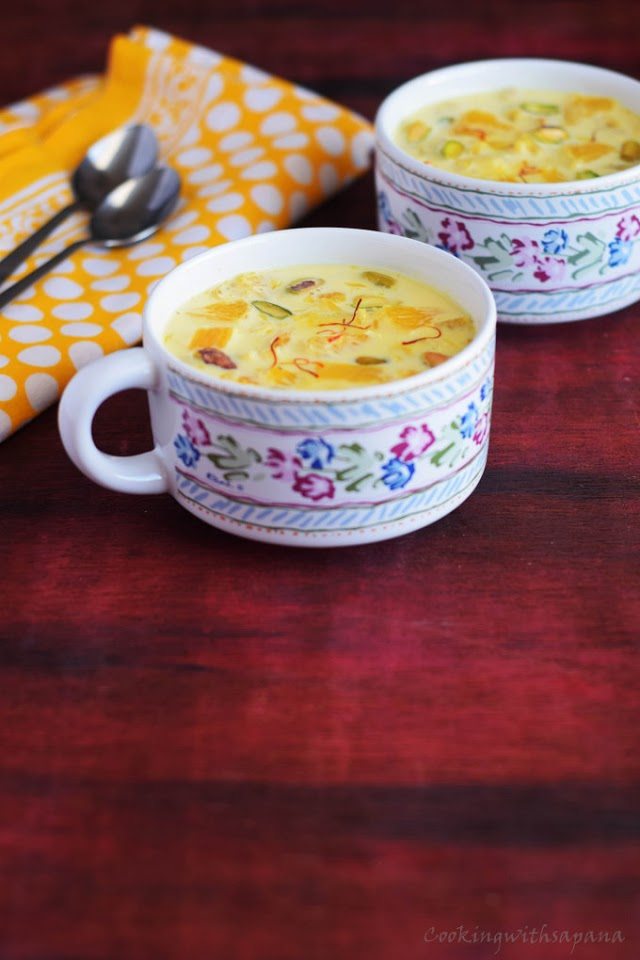 Garnish with chopped pistachios.Cool in refrigerator and serve chilled.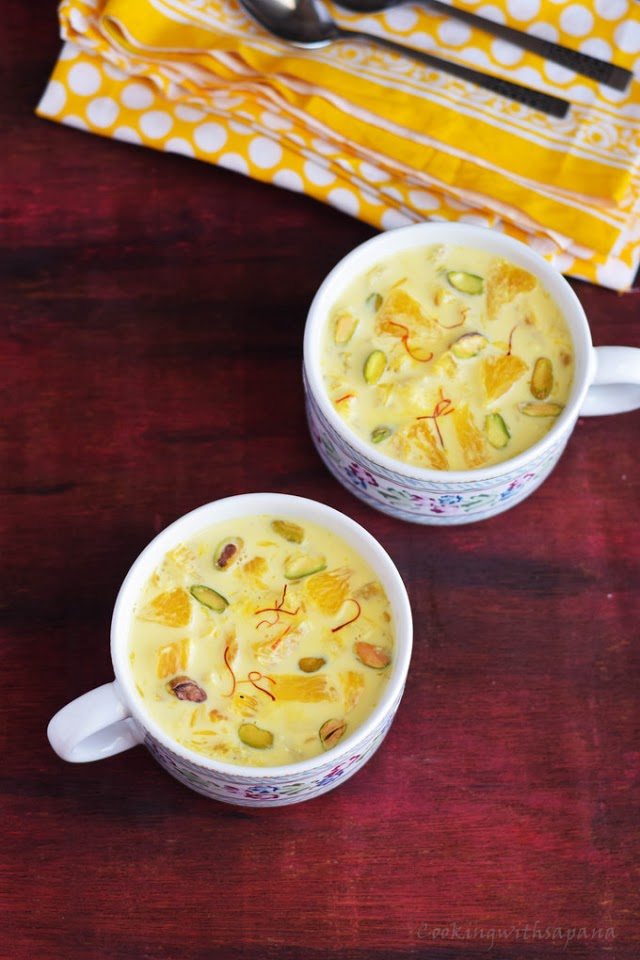 Enjoy!!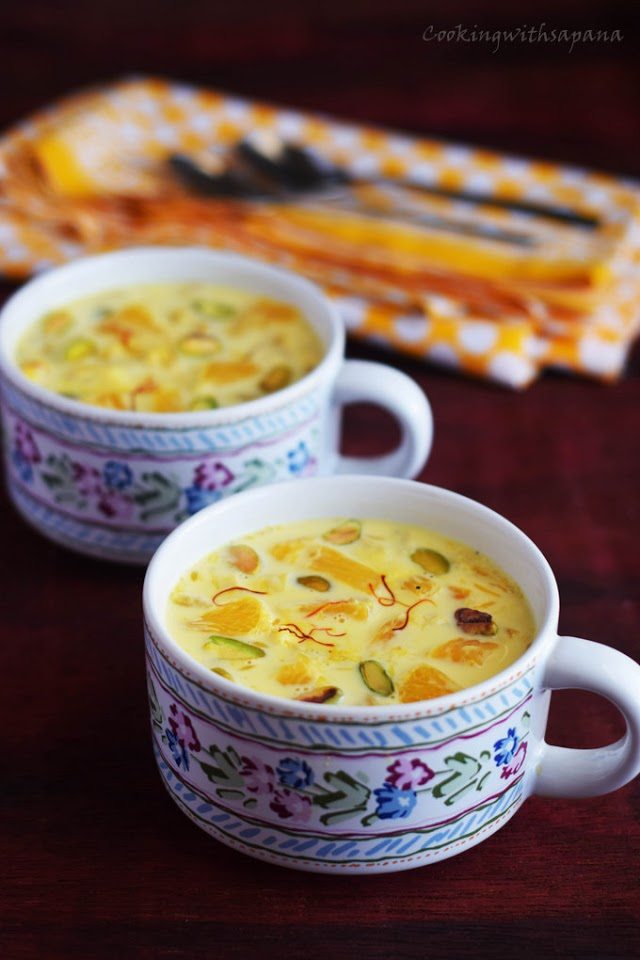 Serve-4 Cooking time-40 minutes
Notes:
Make sure to use sweet oranges otherwise the whole dish will be spoiled.
Add the oranges once the kheer is cooked.
Refrigerate and serve it as chilled dessert.
Check out the Blogging
Marathon page for the other Blogging Marathoners doing BM# 63
Sending this post to A to Z April 2016 Challenge
Best regards,
Sapana Behl