Instant Nolen Gur er Misthi Doi
Instant Nolen Gur er Misthi Doi
,today's sweet doi is the instant version of classic sweet hued misthi doi. Normally
Misthi doi
is made by boiling milk and adding caramelized sugar in it.Then a fresh culture is added and the yogurt is left to ferment from 6 to 12 hours or depending on the weather,the time of setting the yogurt varies.But this is a quick version of the doi and it is made with jaggery or date palm jaggery.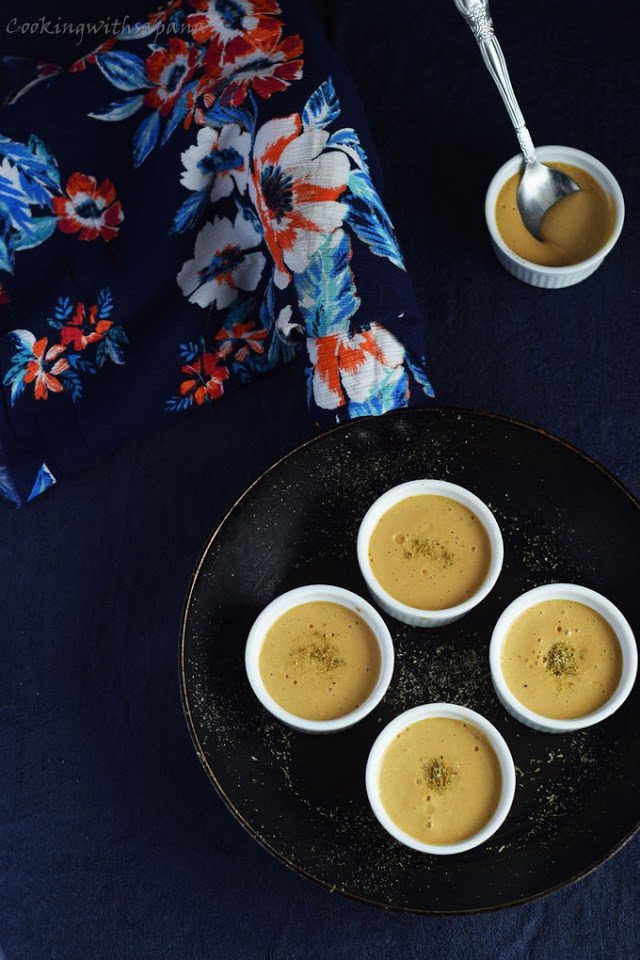 When I made the traditional Mishti doi a few months back for Buffet on Table I immediately fell in love with the flavors of it.But this nolen gurer doi is way more delicious than the previous as the flavors of jaggery were more dominating in it.Cardamom powder when combined with jaggery makes unique and delicious dessert.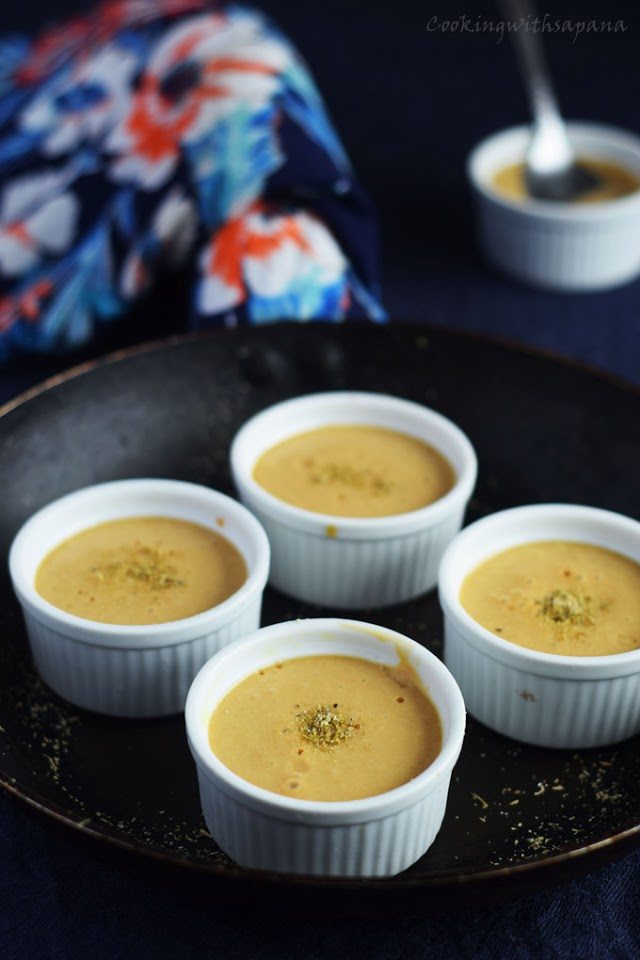 The first batch I made with normal plain jaggery the results were good,but I did not get the perfect color.Later on I looked for date palm jaggery in Indian store but could not get a hold of it.As I did not have any other option I shamelessly asked my husband to bring some date palm jaggery from his Bengali colleague.This friend does have the jaggery but it was already crushed and a little old.I made my next batch with it and the results were awesome but unfortunately I could not click any pictures of the jaggery.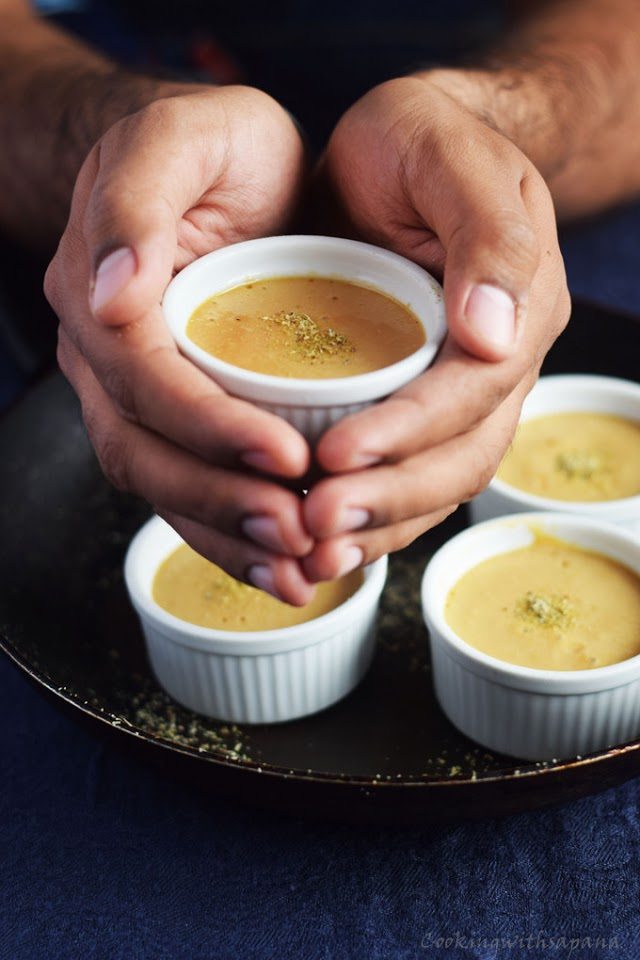 '
Blogging Marathon#63 Day 9
Cuisine-Bengali
Dish-Instant Nolen Gur er Misthi Doi
Source–Here
Ingredients:
2 cups hung curd
1/2 cup date palm jaggery,grated or crushed
1 teaspoon cardamom powder
Method:
In a mixing bowl add hung curd.Slowly add in the grated palm jaggery and start mixing it with spoon.Check the sweetness and add more or less jaggery if required.
Once jaggery completely dissolves ,use a balloon whisk or electric and beat the curd few times until light and airy.
Add in cardamom powder and pour the yogurt in glass bowl,ramekins or earthen pots.
Tap the bowl on counter top to remove air bubbles.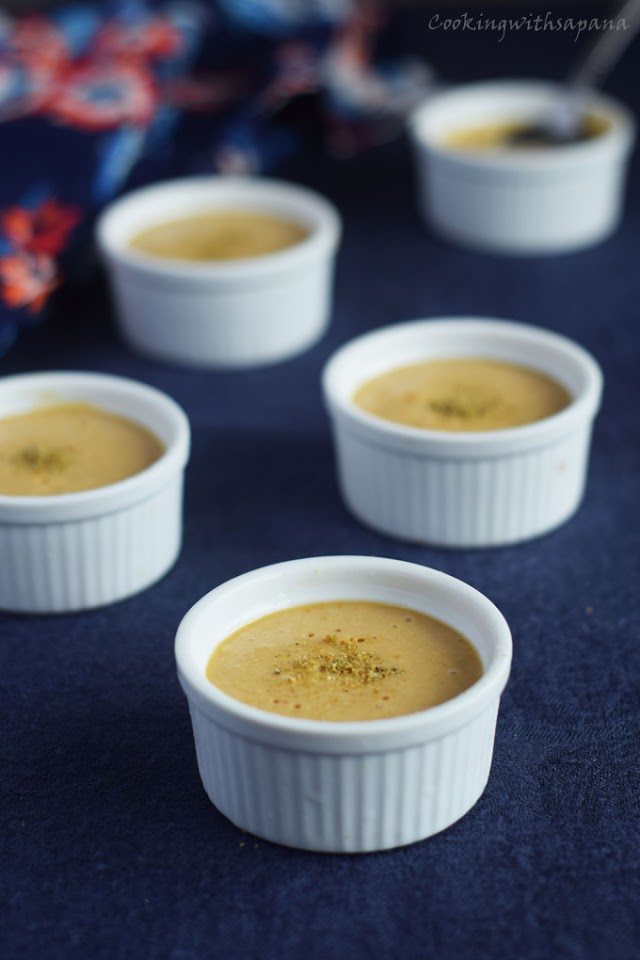 Place them in refrigerator for 15 minutes to 2 hours or until it sets completely.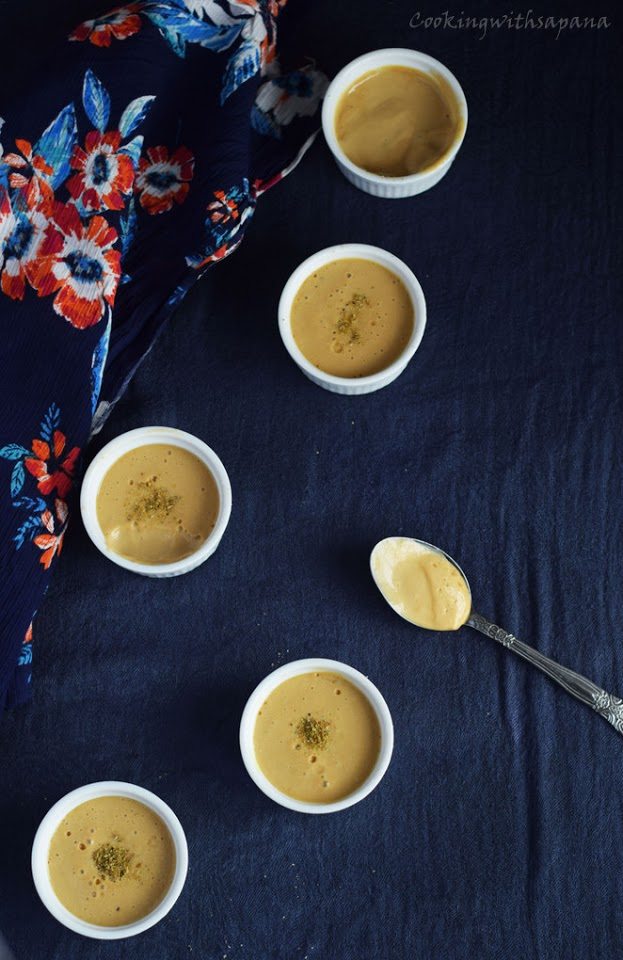 Remove from refrigerator and serve chilled.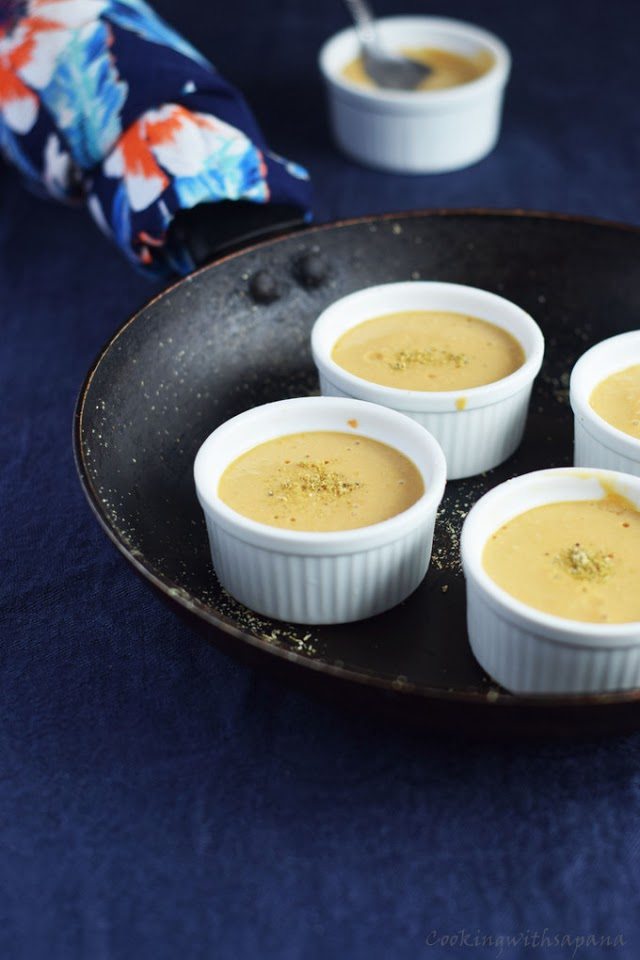 Notes:
Make the hung curd by placing plain yogurt on a sieve or muslin cloth and place it on top of another bowl.I made the hung curd one day before and by leaving the yogurt on sieve inside the refrigerator.
Alternatively you may use normal jaggery if you do not find date palm jaggery.
Another option is to use brown sugar or molasses but they might alter the taste of the doi.
Serve-6 Prep time -15 minutes Set time -2 hours
Check out the Blogging
Marathon page for the other Blogging Marathoners doing BM# 63
Sending this post to A to Z April 2016 Challenge
Best regards,
Sapana Behl