Vanilla Yogurt Fruit Parfait
Vanilla yogurt and fruit parfait
a healthy and delicious mid morning snack for toddlers as well as moms.I made this parfait for my little one and used all of her favorite ingredients in it.
She loves corn flakes and dried cranberries and that is why I used them in the crunchy munchy layer in the parfait. You may swap this layer with muesli,granola or any other cereal that your kids love.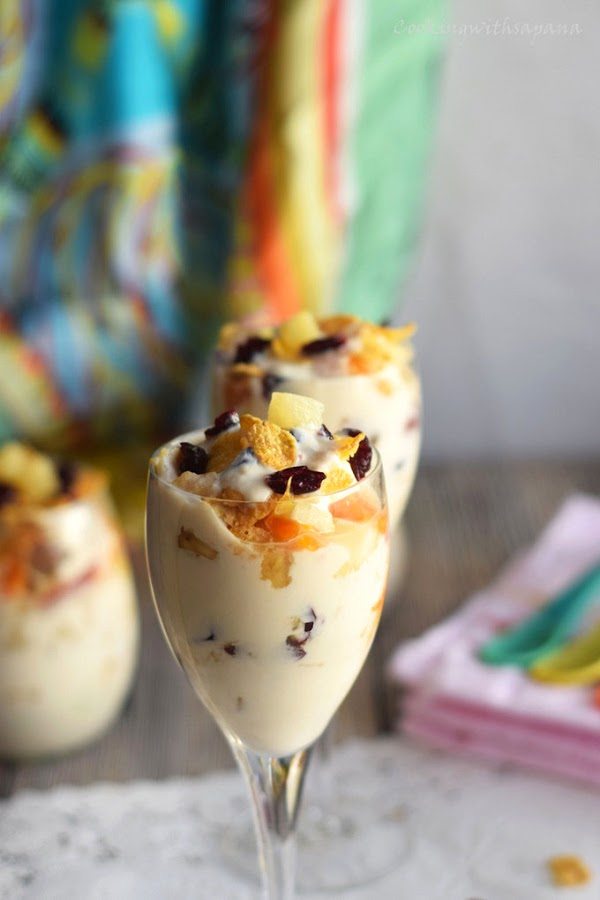 As she is not fond of plain yogurt I had to make it vanilla flavored but I used the homemade yogurt and a minimal amount o sugar just to enhance the taste of yogurt.
Actually there is not much of a recipe in making parfait.Use your imagination and experiment with your kids taste buds.Try making the fruity yogurt parfait using your toddlers favorite fruits and cereals and I am sure they will love this healthy and nutritious parfait and you won't have to run behind them.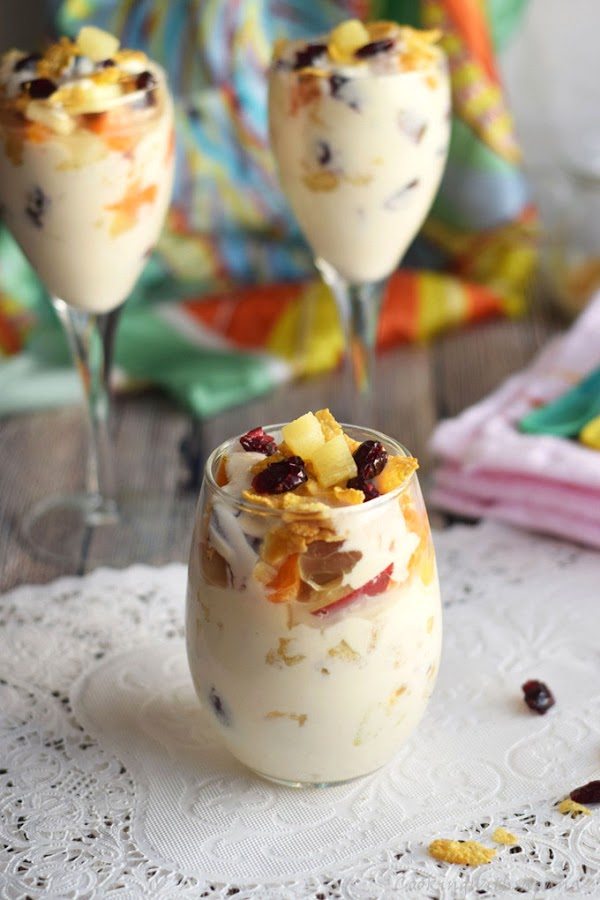 Blogging Marathon#62 /Week 4
Theme-Snacks for Toddlers
Dish-Vanilla Yogurt Fruit Parfait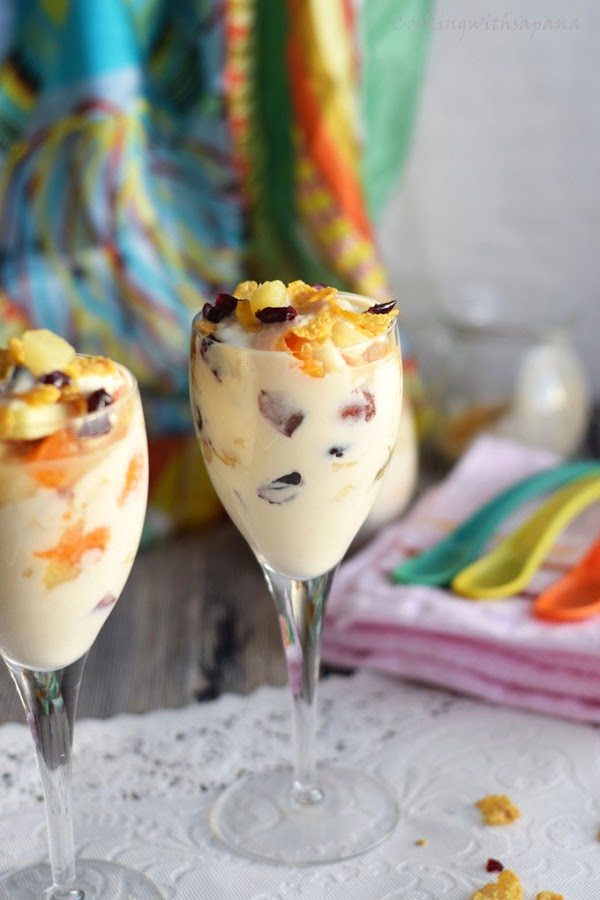 Ingredients:
For yogurt
2 cups plain Greek yogurt/home made yogurt
1 teaspoon vanilla extract
2 teaspoon powdered sugar
For fruits
1 1/2 cup of mixed chopped fruits
(I used apple,banana,pear,orange,strawberry,peaces and pineapples)
For Garnish
1/2 cup of corn flakes
1/4 cup dried cranberries
Method:
In a mixing bowl add yogurt. Stir in sugar and vanilla extract.Whisk to combine.
Keep in refrigerator until use.Wash and prepare your fruits.
In serving glasses or kids safe bowls arrange alternate layers of yogurt,fruits and garnishes.
Top up with more corn flakes,cranberries and fruits.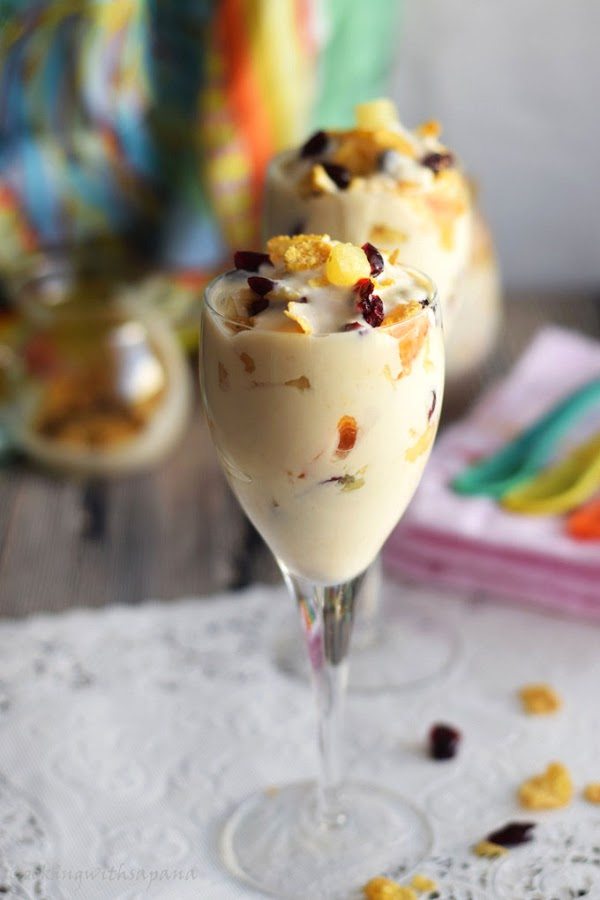 Serve chilled.
Serve-4 Prep time-15 minutes


Sending the parfait to Kids Delight event themed "Toddlers Snacks" of Valli's happening at my space.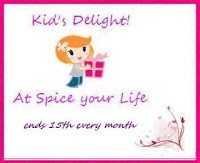 Check out the Blogging Marathon page for the other Blogging Marathoners doing BM#61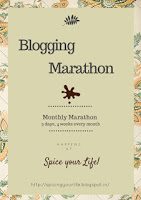 Best regards,
Sapana Behl