Tofu Matar
Tofu Matar
is an variation of paneer matar or the matar paneer that I normally cook as a side dish for roti and rice at home.There is nothing additional or changed in the recipe ,I just replaced the paneer with tofu.Nowadays I am trying to add tofu in our diet without telling them.If you remember in my
tofu bhurji
I told my family that it was paneer and they believed well,I did the same with tofu matar and this time they again believed me.I am a notorious brat na but I do that to make them comfortable with tofu.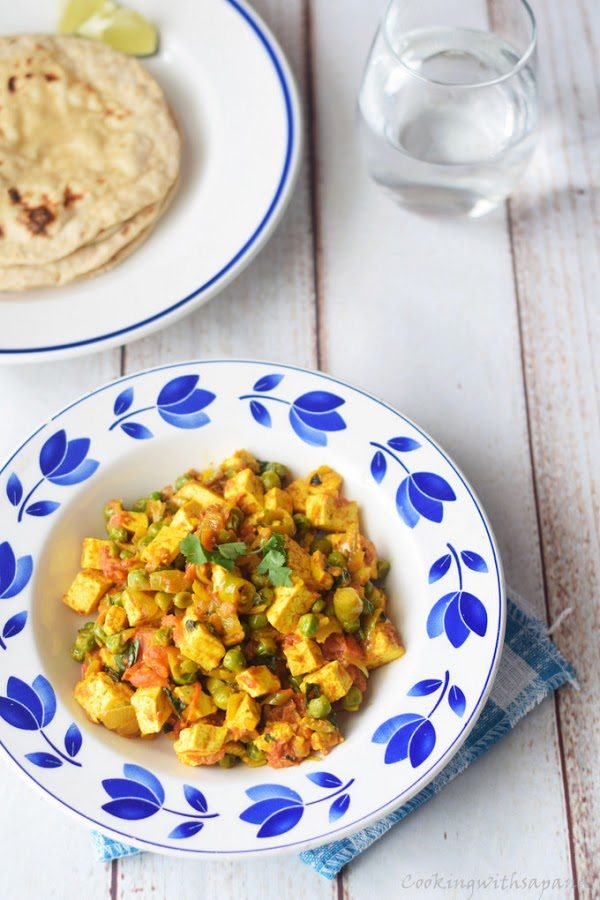 The Tofu Matar recipe is super easy as I used normal aromatics like onions and tomatoes with regular spice powders.This is a very comforting and easy dish to pair with roti for a normal routine lunch or dinner.This recipe is for the second week of March for CCChallenge.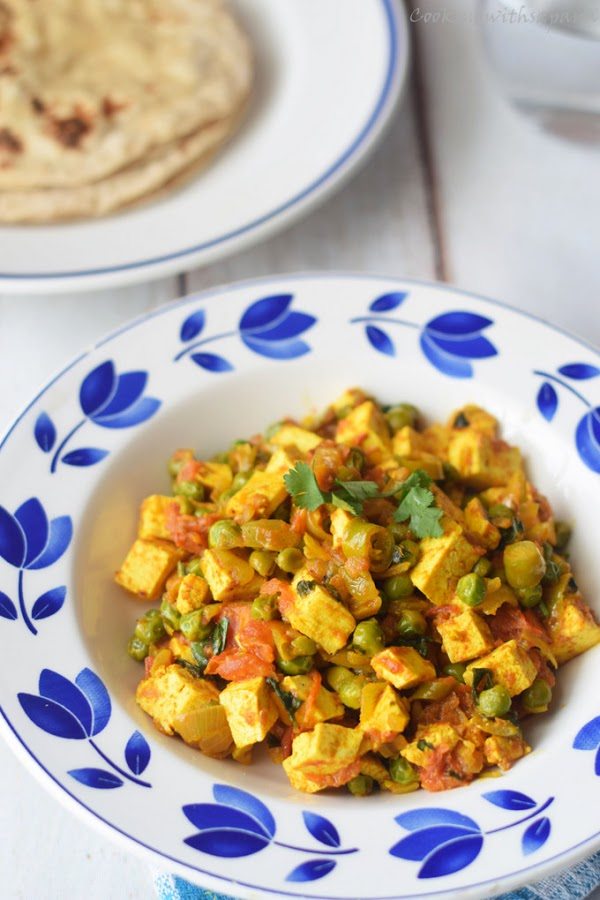 Ingredients:
1 pack/14 oz extra firm tofu cubes
1 cup green peas,fresh or frozen
1 onion,chopped
2-3 garlic cloves,minced
2 medium sized tomatoes,chopped
2 green chillies,chopped
1/2 teaspoon turmeric powder
1/2 teaspoon red chilli powder
1 teaspoon coriander powder
1 teaspoon cumin powder
salt to taste
1/2 teaspoon garam masala
few coriander leaves,chopped
2 tablespoon oil
Method:
Wash and drain tofu from the package and set aside.
Heat oil in a pan.Add garlic and onion.Saute for 1 minute.
Now add tomatoes ,green chillies and all the spices powders and salt.
Stir and cook for 1 minute more.
Add green peas,stir and cook covered on low to medium heat for 5-7 minutes or until peas are done.Stir occasionally.
Now add the tofu cubes,stir and cook without lid for 2 minutes more.'
Remove from heat and add chopped coriander leaves.
Serve hot with roti or rice.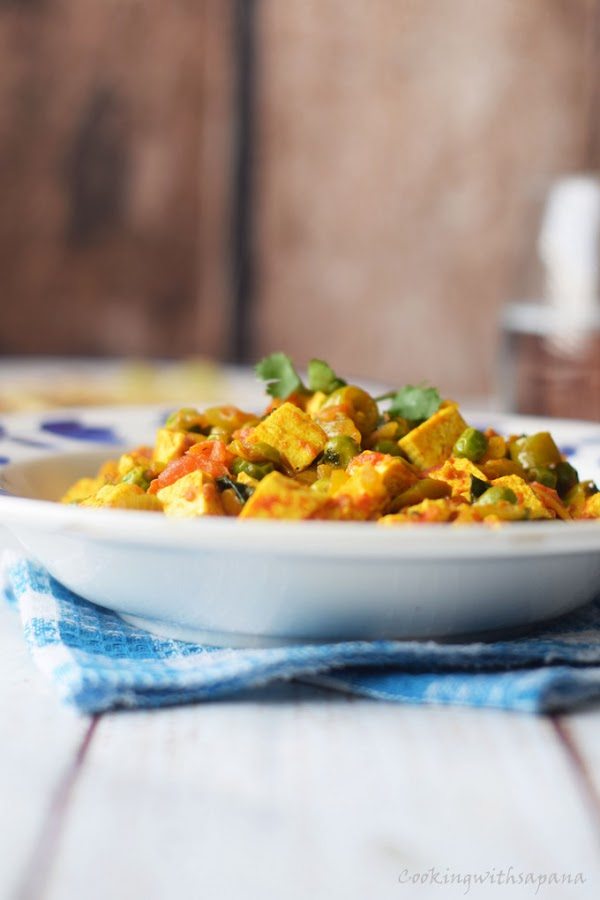 Enjoy!!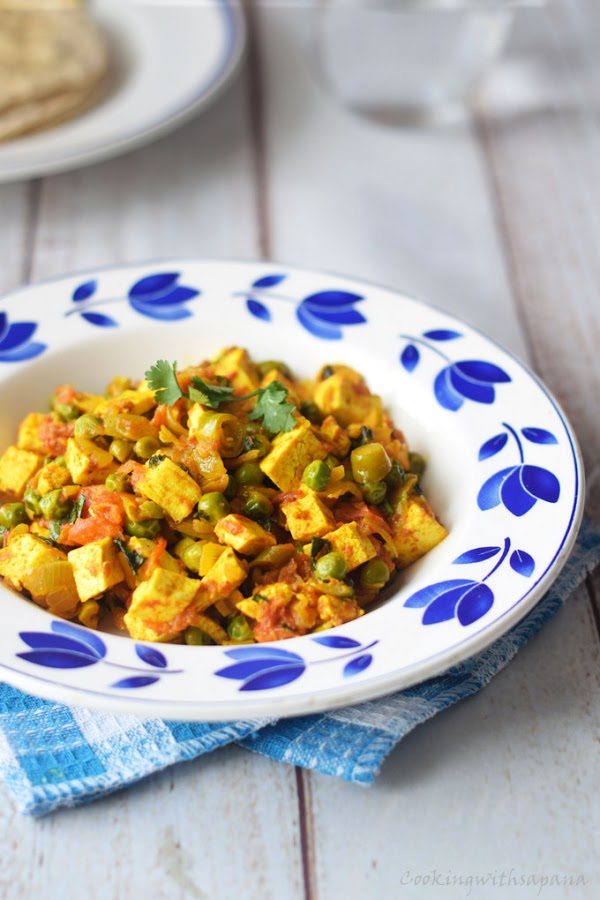 Serve-4 Cooking time-20 minutes

Cooking from Cookbook Challenge