Rigo Janci | Hungarian Chocolate Cake
Rigo Janci
is a Hungarian chocolate cake filled with chocolate mousse and topped with tempting chocolate ganache.This month's
Baking Partners
challenge was to make this cake.The recipe is shared by
+Swathi Iyer
and she did a wonderful job with all the step wise pictures and notes.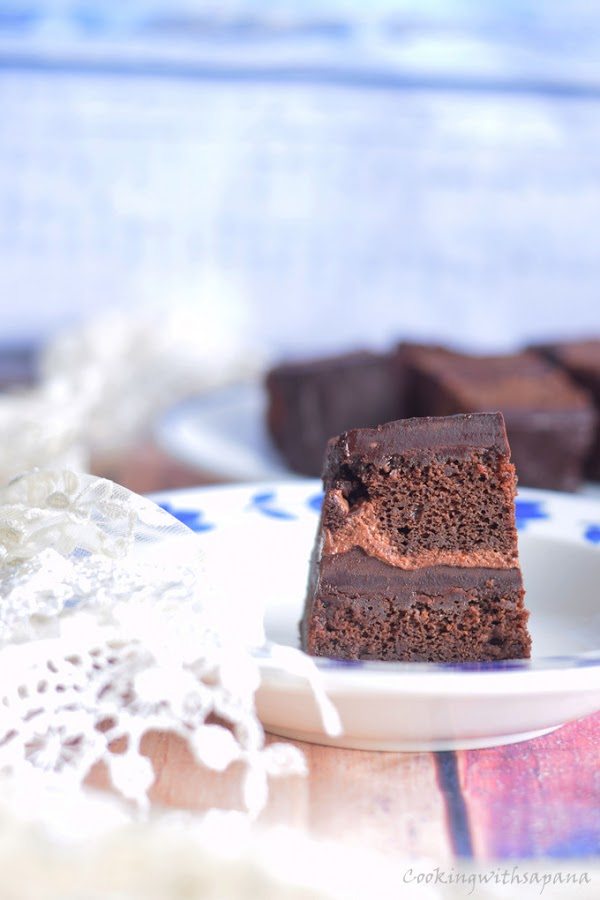 This weekend I tried making the cake.As the sponge was based on eggs I had to substitute the recipe for eggless base.I even got a nice sponge cake,but still I messed up the recipe.After filling the cake with chocolate mousse as soon as I placed the second piece of cake over the top of it all the cream ooze out from all the sides.
Later I remember missing to cut the other half of the cake before putting it over the first one.I guess this was one huge mistake.Hopefully I will try making this cake again and update the pictures also.
I couldn't get the perfect slices and texture,but the cake tasted awesome .My daughter loved this chocolaty and delicious cake.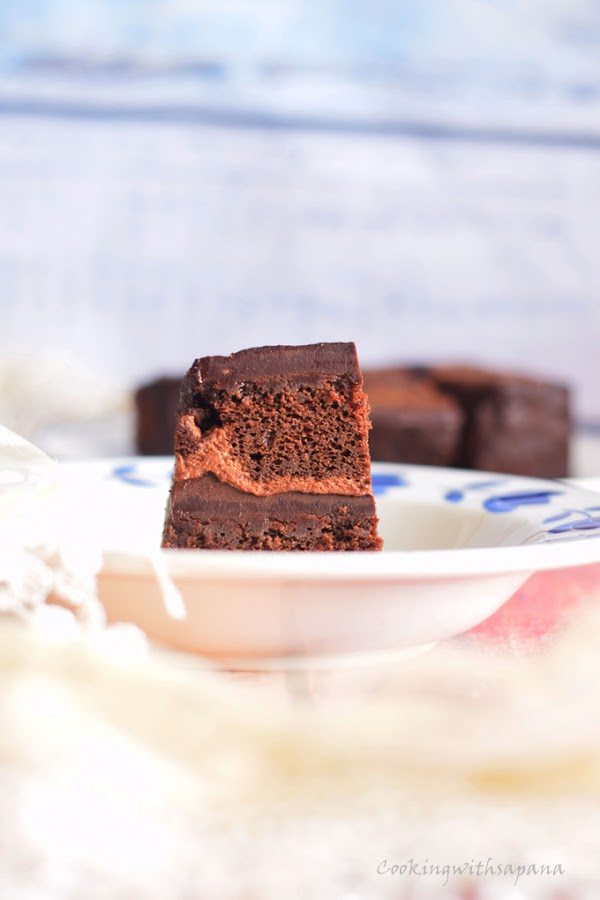 Source-Here

Ingredients:
3/4 cup all purpose flour
1/4 cup sugar
1/4 teaspoon baking soda
1/2 teaspoon baking powder
4 tablespoon cocoa powder
50 g semisweet chocolate,chopped
2 tablespoon olive oil
1/4 cup milk
1 teaspoon vanilla extract
For Ganache
3 ounce semi sweet chocolate,chopped
1 tablespoon butter
1 tablespoon corn syrup
1 teaspoon vanilla extract
For filling
1 cup heavy cream
2 tablespoon cocoa powder
3 ounce semi sweet chocolate,chopped
1 tablespoon butter
2 tablespoon powdered sugar
1 teaspoon vanilla extract
Other ingredients:
1 tablespoon apricot jam
1/4 cup water
Method:
For cake
Prepare a square baking tray by placing a parchment paper and greasing with butter.
Preheat oven at 350 degree F.
In a mixing bowl sift together flour,cocoa powder,salt,baking soda and baking powder.
In a microwave safe bowl melt chocolate and oil for 60 seconds.Stir until combined.
Add the melted chocolate mixture,milk and vanilla extract in the flour mixture.Whisk until combined.
Pour the batter in the prepared pan and bake in oven for 12 to 15 minutes or until a toothpick inserted in the center comes out clean.
Cool the cake on wire rack.Remove the parchment paper and let it cool completely.
For Ganache
Make the ganache by adding all ingredients in a microwave safe bowl.Microwave on high for 30 seconds.Remove from microwave ,stir and microwave again for 30 seconds more.
Whisk to combine.
Apply a layer of ganache on the cake.Let it set for an hour .
Onnce settled cut the cake in two halves.
For filling
To the dark chocolate add 2 tablespoon of heavy cream and microwave for 60 seconds.Stir well until combined.
Beat the heavy cream with electric beater until it reaches light peaks.Add sifted sugar,cocoa powder and vanilla extract.Whisk again for 2-3 minutes.
Now add the melted chocolate mixture and whisk until soft peaks.
Assembling
Mix warm water with apricot jam to make the glaze.
To the one half of cake apply a layer of apricot glaze.Cover the glaze layer with the filling.
Now Place the other half on it.Keep the cake in refrigerator to set for about 1 hours.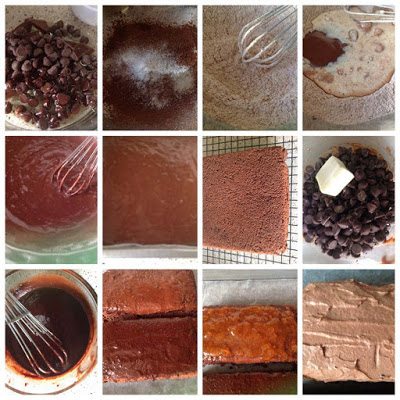 Remove from fridge,cut in square pieces using a knife.
Serve and enjoy.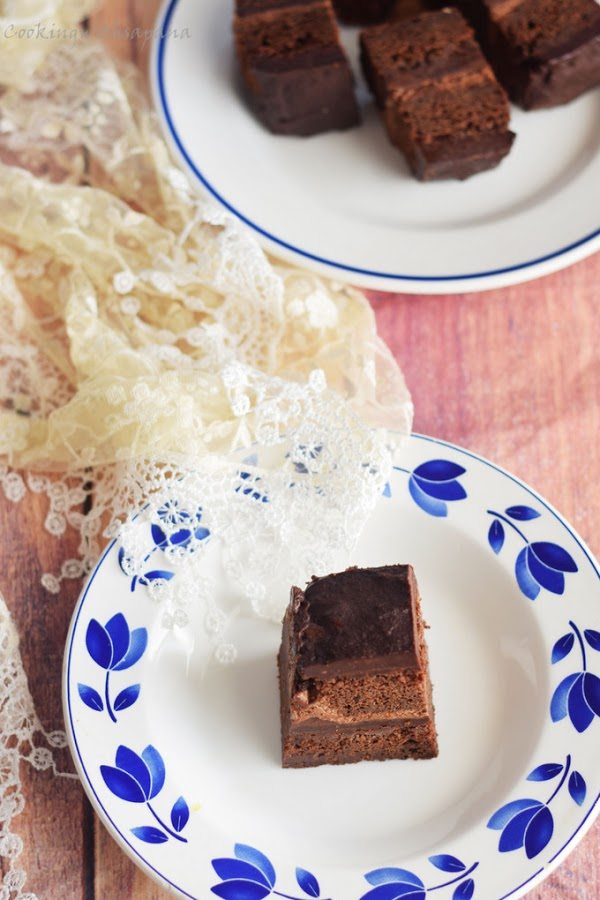 Notes:
Let the cake cool completely before adding the ganache layer.

Serve-6 Prep time-1 hour

Sending this cake to Valli's Kids Delight event happening at Kalayani's space.

#KidsDelightChocoGiveaway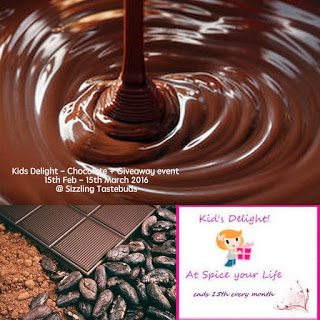 Best regards,
Sapana Behl