Gingersnap Truffles
Gingersnap Truffles
,are the most easiest,only three ingredients chocolate gingersnap cookie truffles.A perfect treat to make and enjoy with loved ones on Valentine's day.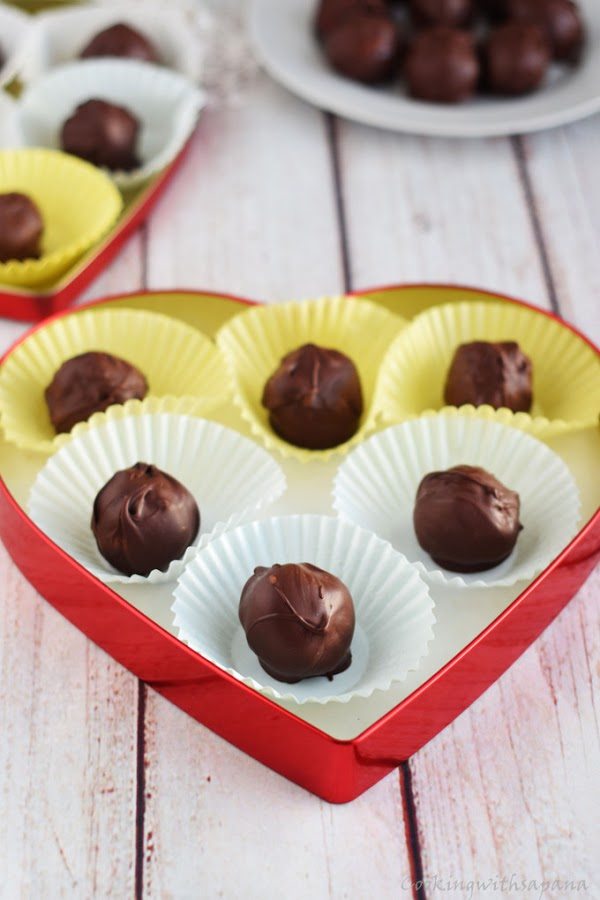 If you are looking for last minute V day dessert idea then this truffles are just for you.I had some gingersnap cookies leftover so I used them in the truffles .You may also use graham crackers or any other flavored cookie if you would like.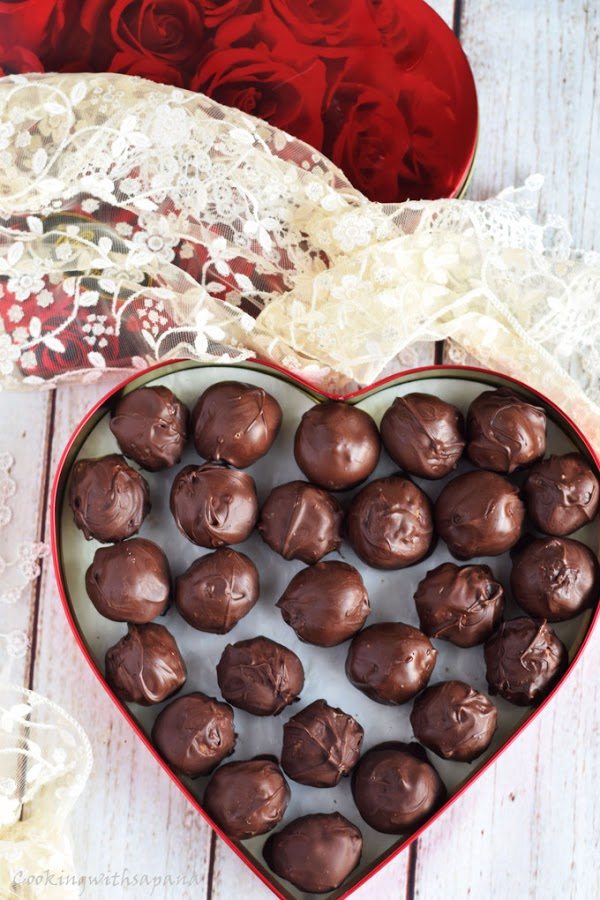 These truffles makes a nice gift option as well.The cream cheese when combined with ginger,cinnamon and nutmeg flavors in the cookie makes it very delicious and mouth melting.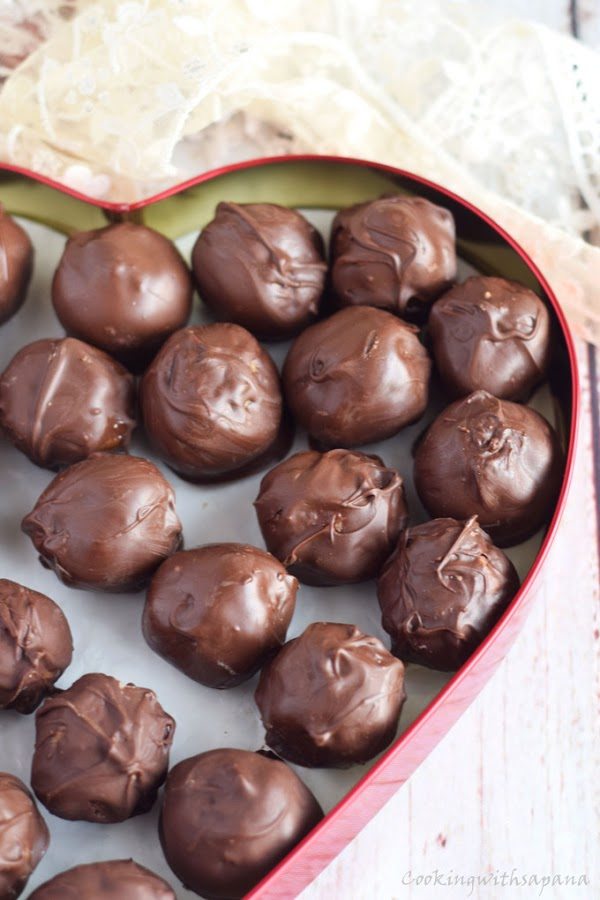 Go ahead and grab your ingredients .You won't need much efforts for them.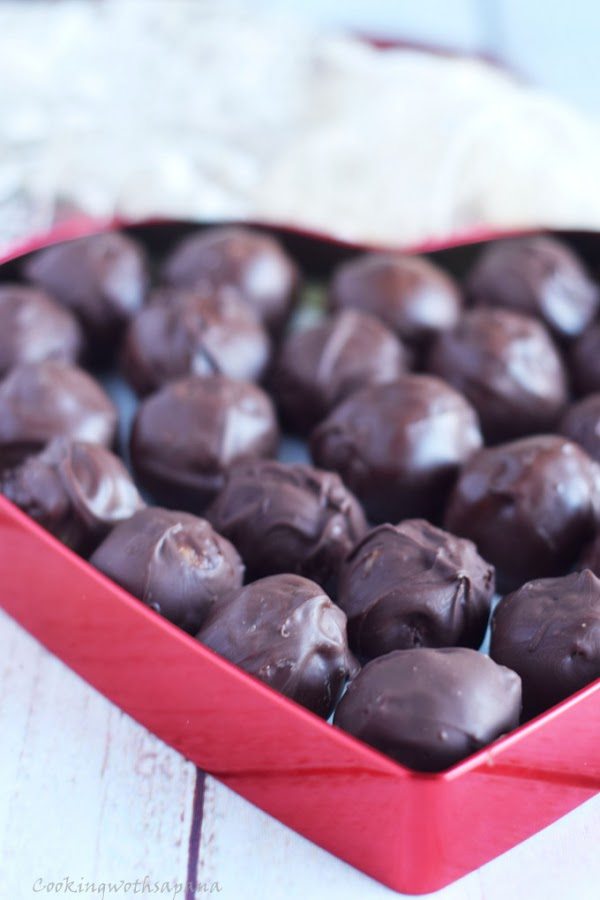 Have a very Happy Valentine's day to all of you.Love and Hugs.


Source–Here
Ingredients:
35-40 gingersnap cookies homemade or store bought
8 ounce/1 package cream cheese @room temperature
175 gm/4 ounce semisweet baking chocolate/chocolate chips
Method:
In a food processor pulse the gingersnap cookies turns into fine powder.
Add the softened cream cheese and process again few times until the mixture becomes crumbled.
Make small balls using a tablespoon of dough at a time.
Place the cookie balls in refrigerator for 2 hours or until ready to use.
Line a baking sheet with parchment paper.
Melt the chocolate in microwave for 1 minute or using the double boiler method.
Using a skewer or spoon dip each cookie ball one by one in melted chocolate and arrange them on the baking sheet.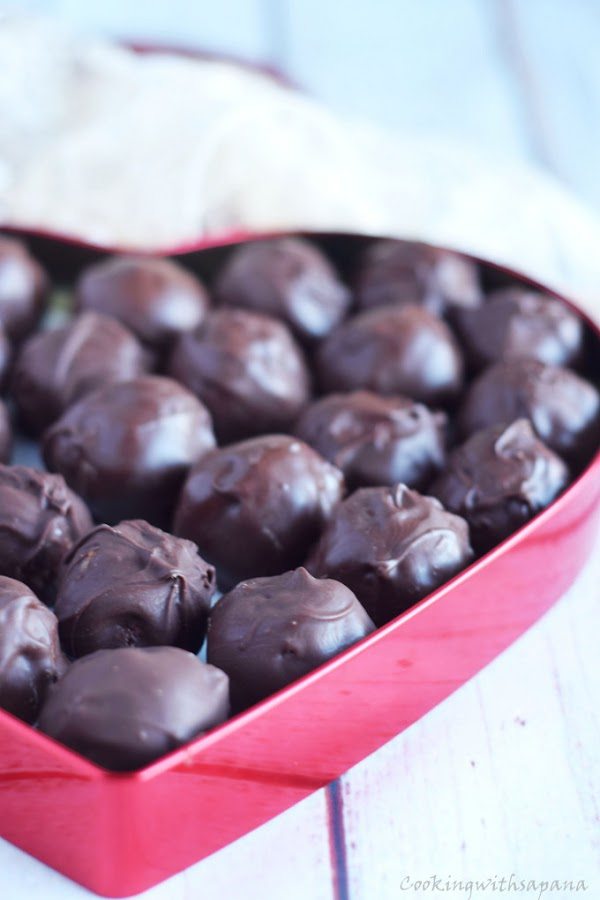 Place the truffle in refrigerator again to set the chocolate for at least 2 hours.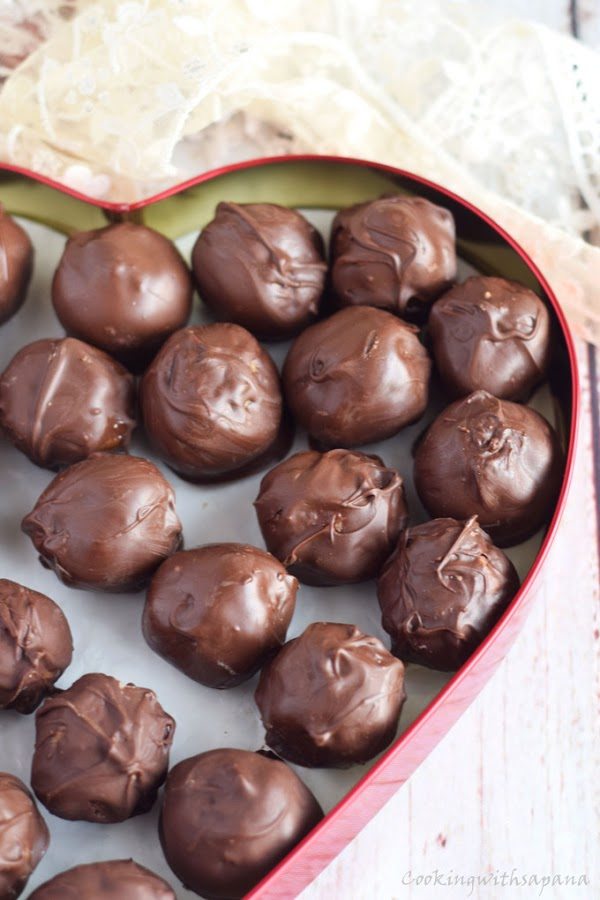 Store in air tight container in refrigerator.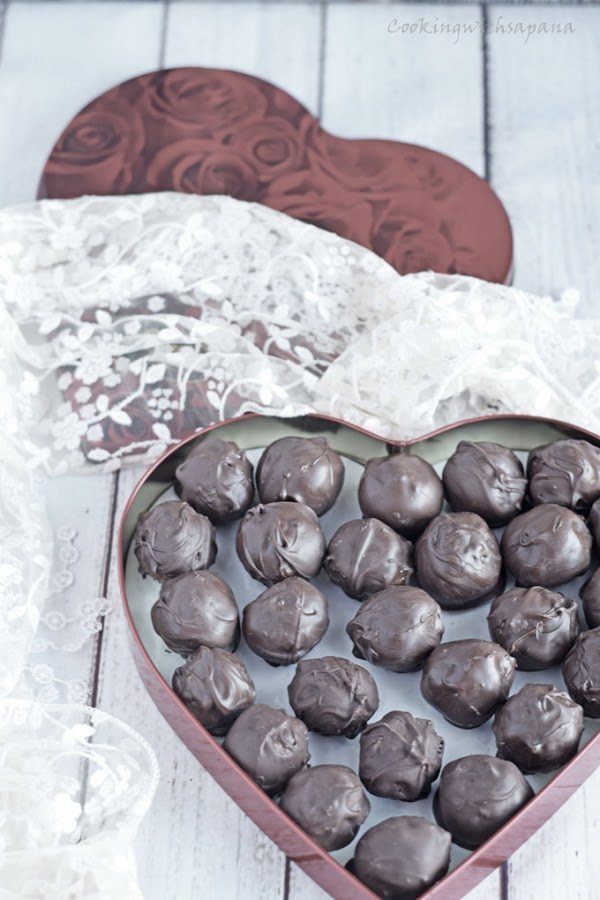 Stays good for up to 2 weeks.
Serve and enjoy.
Sending this recipe to Valli's Kids Delight event happening at Kalayani's space.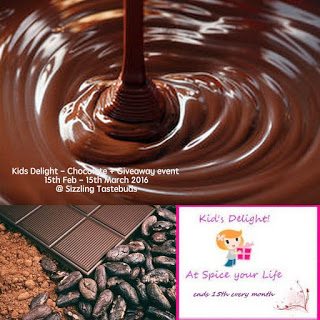 Serve-40-50 truffles Prep time-20 minutes


Best regards,
Sapana Behl