Doda Barfi
Doda or Dodha barfi
is milk and dried fruits based fudge that is quite popular in North India.This particular sweet is loaded with nuts and tastes heavenly.
The procedure of making Doda barfi is a little longer,but believe me it's all worthwhile once you got to taste this sinful dessert.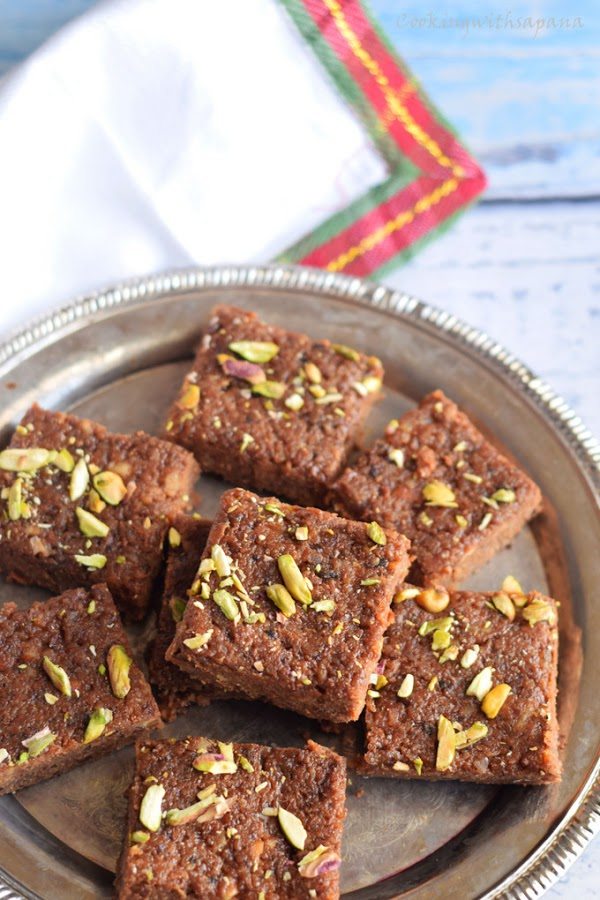 My mom is visiting my brother in Seattle .Along with some other stuff,he asked her to bring doda barfi as he loved this Barfi very much.So when he told me he is enjoying the barfi to make me feel jealous,I quoted "I have already made it at home and that is more delicious than the so called Halwai made".His plan to torture me completely failed and he said all right you got to make some when you will come here.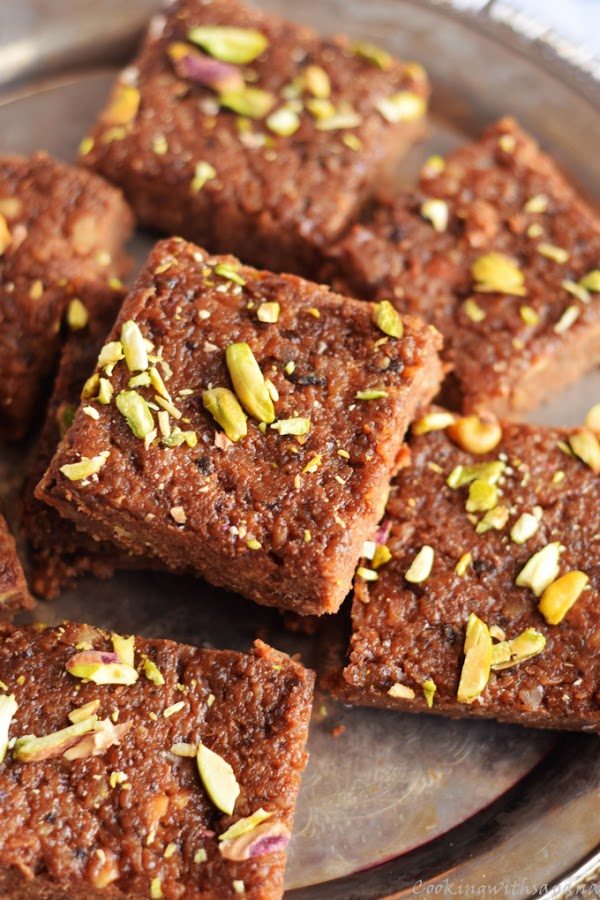 Blogging Marathon#61/Week3
Theme-Indian Sweets
Dish-Dodha Barfi
Source–Here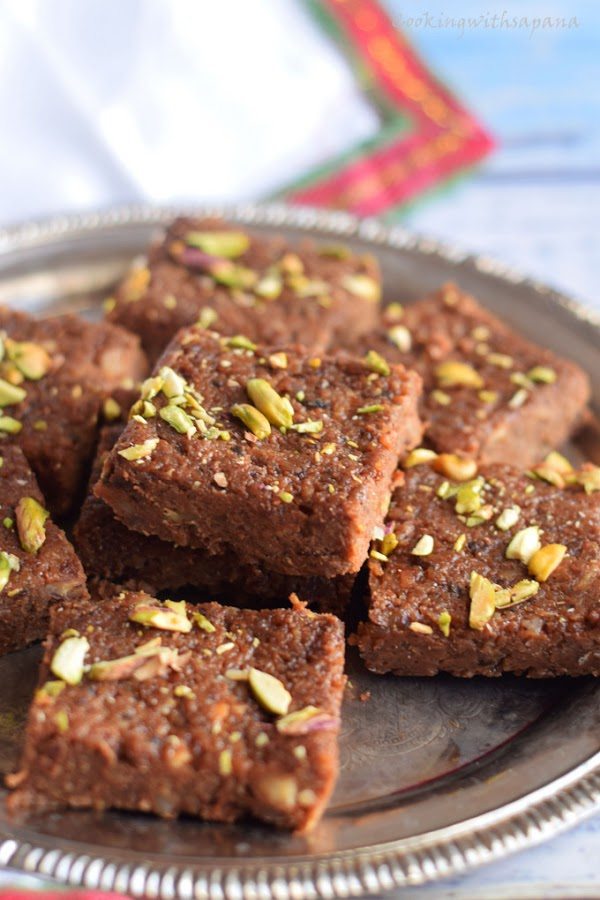 Ingredients:
1 liter full whole milk
2 cups sugar
1 cup heavy cream
1 cup almonds,chopped
1/2 cup cashew nuts,chopped
1/2 cup walnuts,chopped
1/2 cup pistachios,chopped + more for garnishing
1 tablespoon cocoa powder
2 tablespoon ghee/clarified butter
2 tablespoon cracked wheat
Method:
Heat ghee in a pan and add cracked wheat.Roast it until light brown in color.Set aside.
In a heavy bottom pan add milk and let it boil.
Once boiled turn the heat on medium and start cooking it ,stirring occasionally.
Add sugar and milk cream and cook ,stirring for 10-15 minutes or until it starts thickening.
Once the milk thickens add the roasted cracked wheat and cook again for 5-7 minutes.
Now add chopped almonds,cashew,pistachios and walnut.Cook with continuous stirring.
Add cocoa powder and cook until the mixture is thick enough ans starts leaving the sides of the pan.
Transfer the mixture into the greased pan.Sprinkle some chopped pistachios.Flatten the mixture with back of spoon.Let it set for 10 minutes.
Make cut marks of desired shape.
Cool and cut into pieces.Store in air tight container.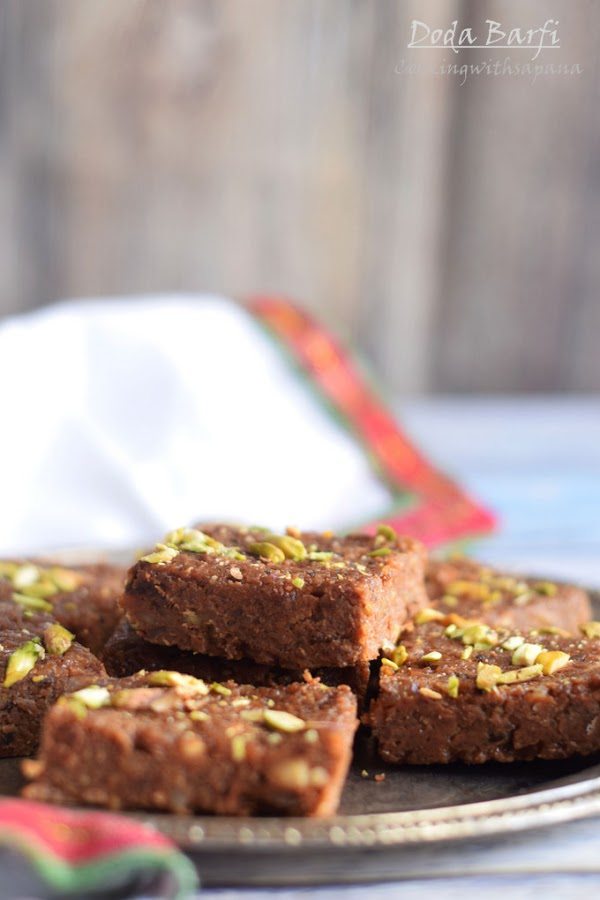 Serve and enjoy.
Serve-15 to 20 pieces Cooking time-1 hour

Check out the Blogging Marathon page for the other Blogging Marathoners doing BM#61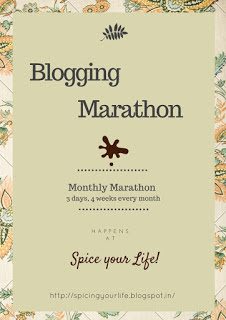 Best regards,
Sapana Behl