Murmura Ladoo |Puffed Rice Balls
Murmura ladoo
recipe,I made these murmura ladoos for Makar Sankranti which is just few days away.The puffed rice or murmura ladoo are very easy to make and need just two ingredients only.I learned this recipe from my mother but had never tried making them at home.
Murmura ladoo can stay for longer and tastes great.Just make sure to bind the ladoo quickly or else the jaggery will start hardening.If that happens sprinkle some water and put it in the microwave fro 30 seconds on high.
Here is the stepwise recipe for Murmura ladoo.If you are looking for some more ladoos you might like –Besan ladoo,motichoor ladoo,til ladoo,coconut ladoo and Badam ladoo.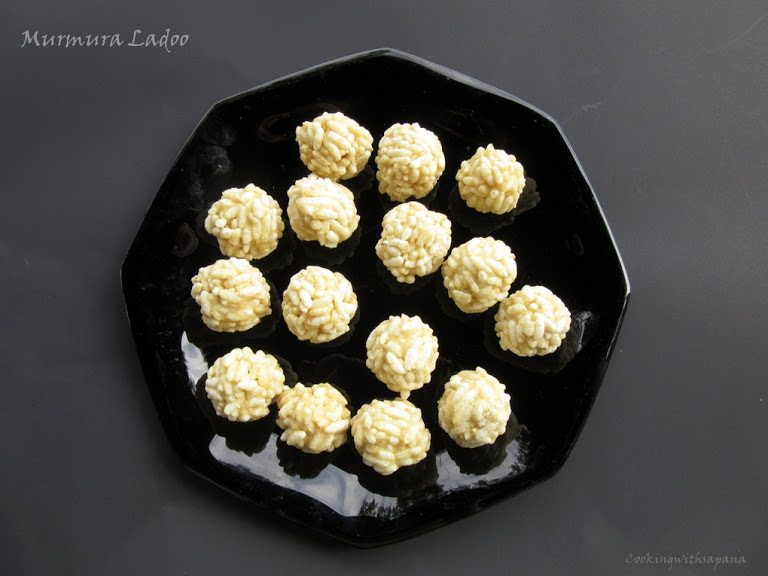 CCC#28 Jan Week-2
Dish -Murmura Ladoo
Ingredients:
4 cup murmura/puffed rice
1 cup jaggery/gur
1 teaspoon ghee/clarified butter
Method:
Heat a pan and dry roast the murmura on medium heat for 5 minutes.Remove and set aside.
Grate or crush the jaggery.
Into the same pan add jaggery and ghee and cook till it melts.Add the roasted murmura and turn off the heat.
Using gloves or plastic bag make small round balls by pressing about 2 tablspoon mixture in between palms.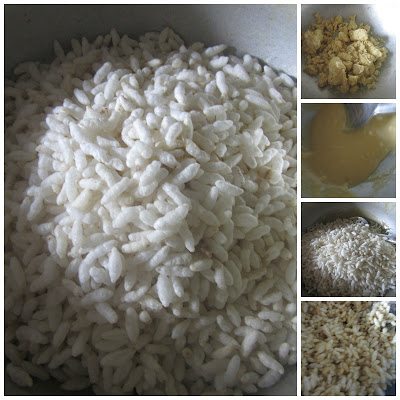 Cool and store in air tight container.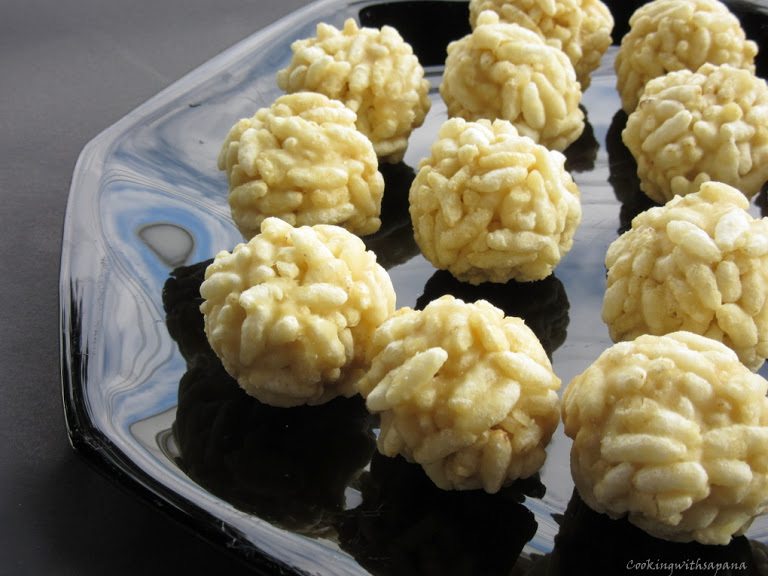 Stays fresh for 2-3 months.

Serve-20 to 25 ladoos Cooking time-8 minutes

Cooking from Cookbook Challenge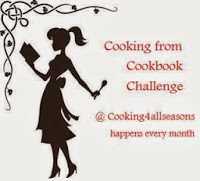 Best regards,
Sapana Behl