Curried Couscous
Curried Couscous
,the recipe is from "The barefoot Contessa" by Ina Graten .The other day I went to the public library and oh boy ! so many cooking and baking books.I was jumping with joy,and for me it was like a kid in a toy store.I picked 5 books and those were of the size of the oxford dictionary.Actually I went into the library with a friend in the bus and we had three kids with us.At the time of checkout I had to put 4 books back as it was way too heavy to carry in the bus.The kids also got almost 20 books each and I didn't want to make them unhappy.
But for the next time I know I am going to bring back many more cooking books.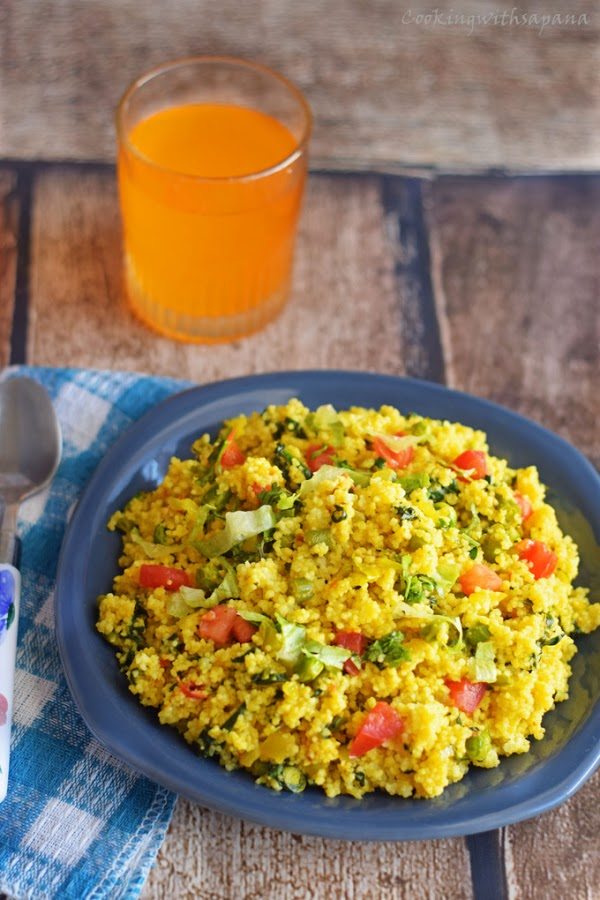 The curried couscous is a mild ,healthy and nutritious couscous salad or you can say perfect meal to start the day or even enjoy as lunch.I ate it with a glass of juice and had very filling breakfast.This post is for CCChallenge.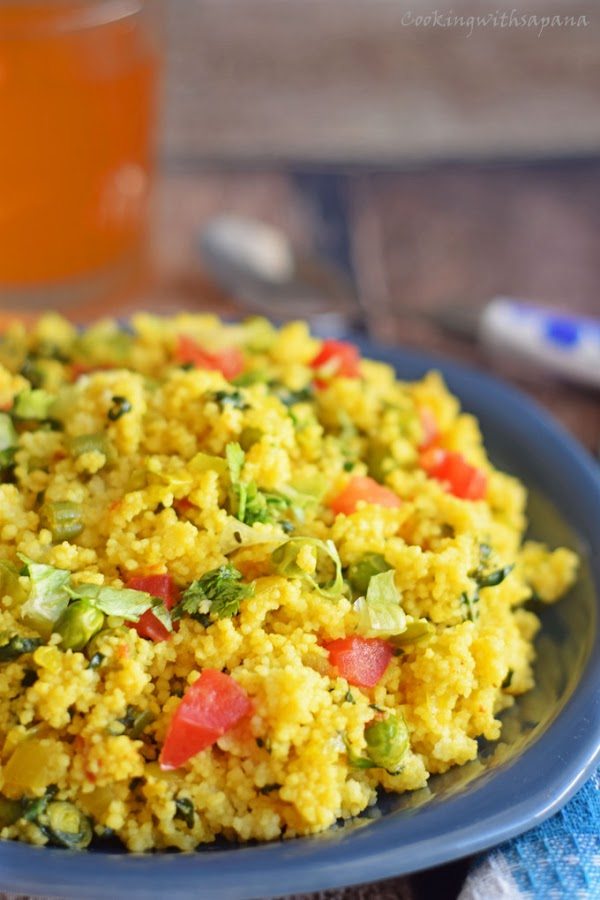 Ingredients:
1 cup couscous
1/2 cup spinach ,chopped
1/4 cup green beans,chopped
1/4 cup green peas
1/4 cup celery ,chopped
1 onion,chopped
1 tomato,chopped
2-3 garlic cloves,minced
1/4 cup yogurt,beaten
1/2 teaspoon turmeric powder
1/2 teaspoon curry powder
salt to taste
1/2 teaspoon paprika
2 tablespoon olive oil
Method:
Heat 1 tablespoon olive oil in a pan and add garlic and onions.
Saute for a minute or until onions are light brown in color.
Now add green beans,peas,celery,spinach and tomato.
Cook covered for 2-3 minutes just to make the vegetables a little tender.
Meanwhile boil 2 cups of water with salt and one tablespoon of olive oil.
In a mixing bowl add couscous and the boiled water.Let it sit for 7-8 minutes.Stir with fork to separate the grains.
Now to the vegetables add yogurt,turmeric,curry and paprika powder.Remove from heat and add the veggies into the cooked couscous.Stir to combine.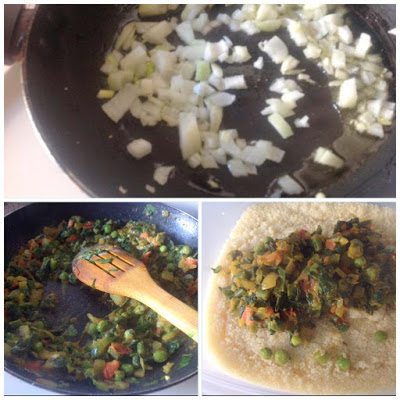 Serve and enjoy.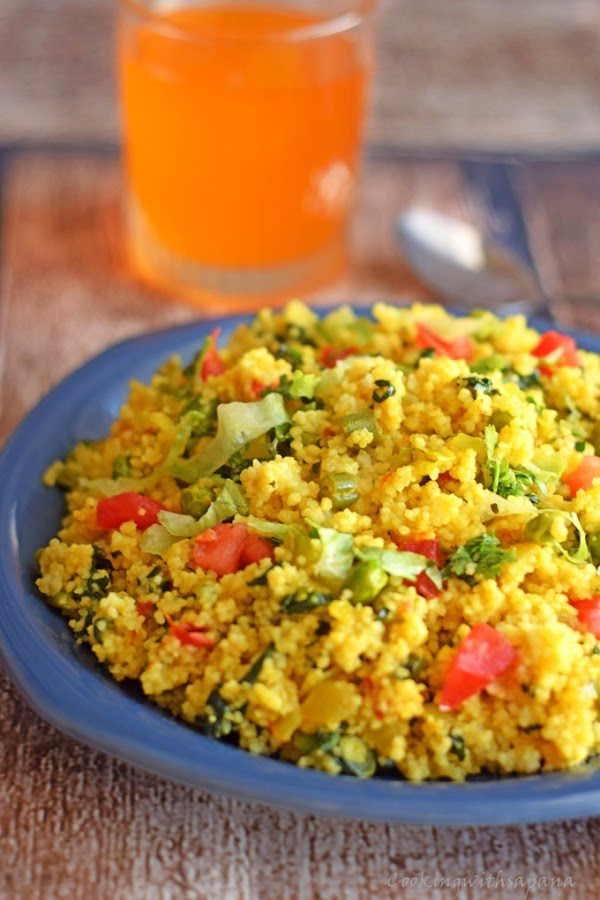 Cooking from Cookbook Challenge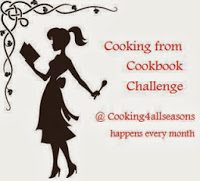 Serve-4 Cooking time-20 minutes

Best regards,
Sapana Behl