Aloo Paratha
The other day while making aloo parathas ,I was thinking about any stuffed dish that I need to make for the last day of BM#59 .All of a sudden I recalled that I hadn't posted the most favorite aloo paratha on the blog.We eat aloo paratha almost twice a week and still I did not posted it,wow how come ?? I was asking myself the same question.
Mr. H likes hot paratha one after another and doesn't prefer the stacked one .But to click the pictures I made few at a time and took pictures.By the timeclicks were finished the paratha became cold .He laughingly pointed to me and said yeah I know, now you will only serve the hot one to Mr. blog only.I see we will only get the leftovers .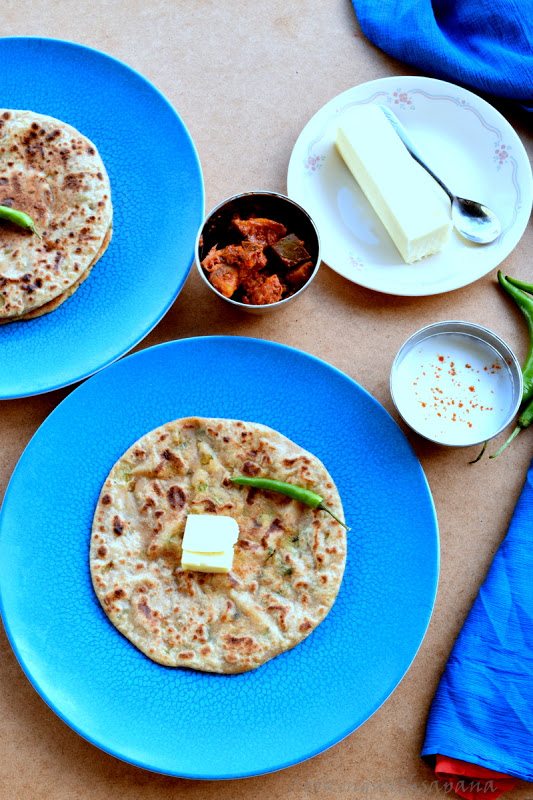 Blogging Marathon#59
Theme-Stuffed Dishes
Dish-Aloo Paratha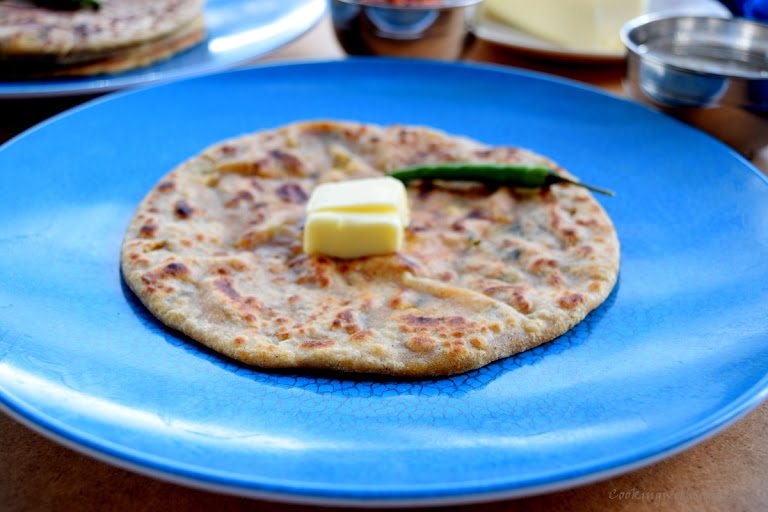 Ingredients:
2 cup wheat flour
1 cup water
2 tablespoon dry wheat flour for dusting
For stuffing:
2 potatoes,boiled and mashed
2 green chillies,chopped
1/4 cup coriander leaves,chopped
1 teaspoon garam masala
1/2 teaspoon amchur powder
salt to taste
1 teaspoon red chilly powder
1/2 teaspoon carom seeds
2 tablespoon vegetable oil or butter
Butter to serve
Method:
In a mixing bowl add all ingredients for stuffing and mix all ingredients well.Make lemon sized balls from the stuffing.
In another bowl add wheat flour and knead a smooth dough using enough water.Let the dough rest for 10 minutes.
Make 4 round balls from the dough.
Dust one ball of dough with dry flour on rolling board.
Roll slightly with a rolling pin.
Place a ball of filling in the center.Cover it from sides .
Dust again with dry flour.Roll again to make a paratha.
Heat a non stick griddle or pan and transfer the paratha on it.Let it roast from one side and flip it.
As it starts cooking from this side flip it again and smear with oil on this side and flip again quickly.Let it cook.
As this side roasted,flip again and let it cook for 1 minute.Remove from heat.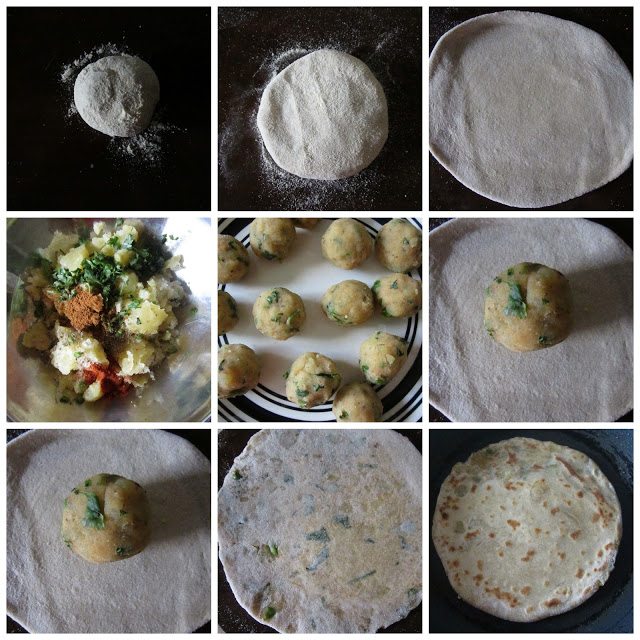 Serve hot with butter ,mango pickle and fresh curd.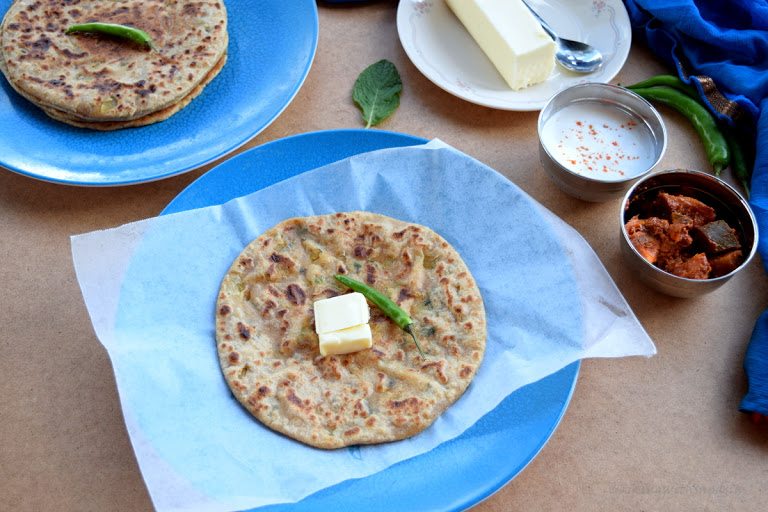 Enjoy!!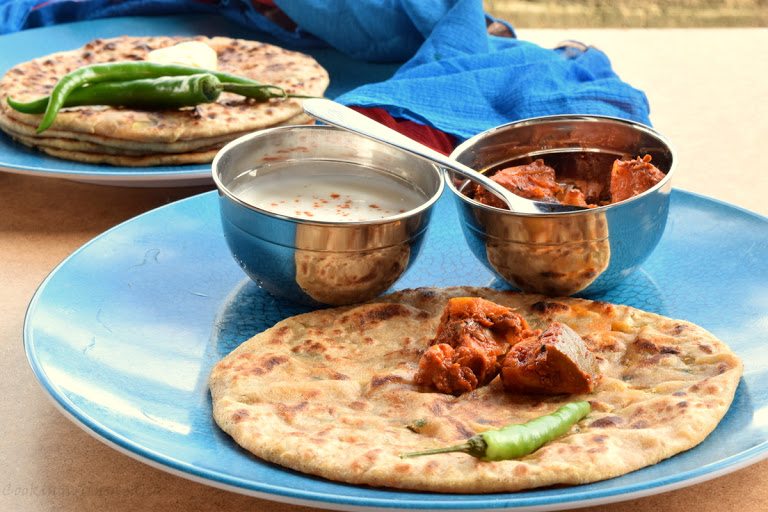 Serve-2 Cooking time-25 minutes
Check out the Blogging Marathon page for the other Blogging Marathoners doing BM#59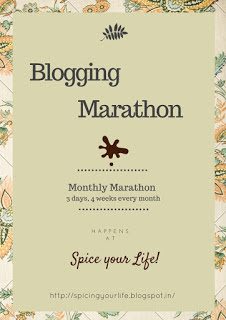 Best regards,
Sapana Behl