Rajgira Aloo Tikki | Gluten Free Amaranth Potato Patties
Amaranth flour being gluten free and nutritious is considered best for fasting days.It can be used in plenty of ways in different cuisines.Today I made these delicious and tempting Rajgira Aloo Tikki that are best paired with Falahari Aloo , Mint chutney and some curd/yogurt.So let's get started .yum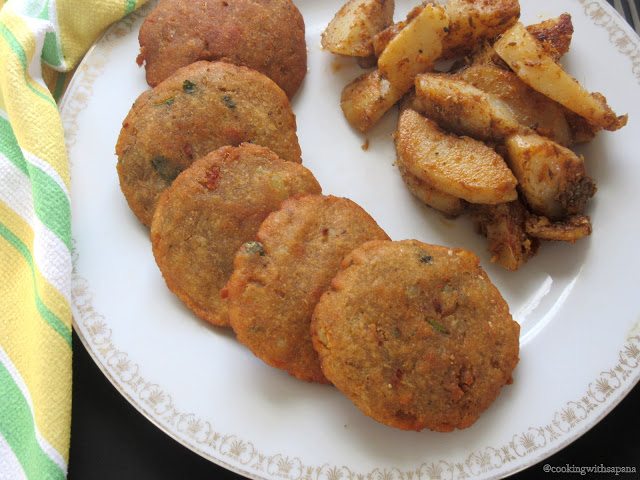 Navratri Day 4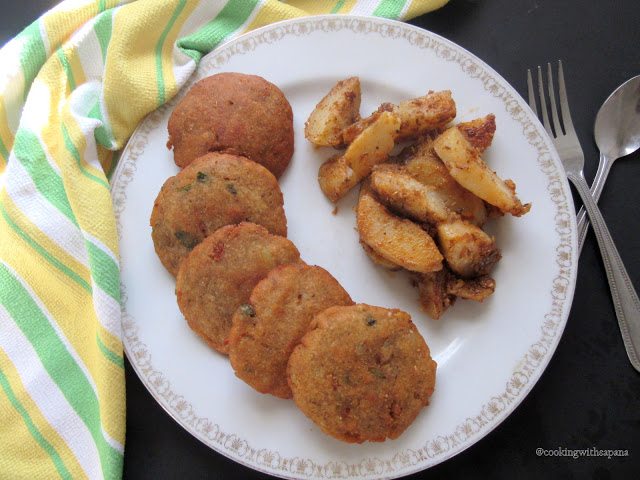 Ingredients:
6 medium sized potatoes , boiled and peeled
150 gm Amaranth flour(Rajgira ka atta)
2 green chilly, chopped
2 teaspoon ginger , grated
1/4 cup coriander leaves ,chopped
Rock salt (Sendha namak) to taste
1/2 teaspoon cumin seeds
1/2 teaspoon red chilly powder
1 teaspoon coriander powder
1 teaspoon home made gram masala
Sunflower / peanut oil for frying
Method:
In a mixing bowl add all ingredients except oil .Mash the potatoes and mix all ingredients together to make a dough like consistency. No need of adding water.
Take a handful of dough in hand , make a roll and press in between palms to give it a tikki like shape.
Heat oil in a big wok , add 3-4 tikkis from side of wok at a time. Keep flame low and don't touch them for first 5 minutes. Now keep flame medium , flip the tikkis ocassionaly and fry them till golden crust appear on both sides.
Keeping heat high , take them out and drain on paper towel.
Serve with mint chutney, vrat ki aloo sabji and fresh curd.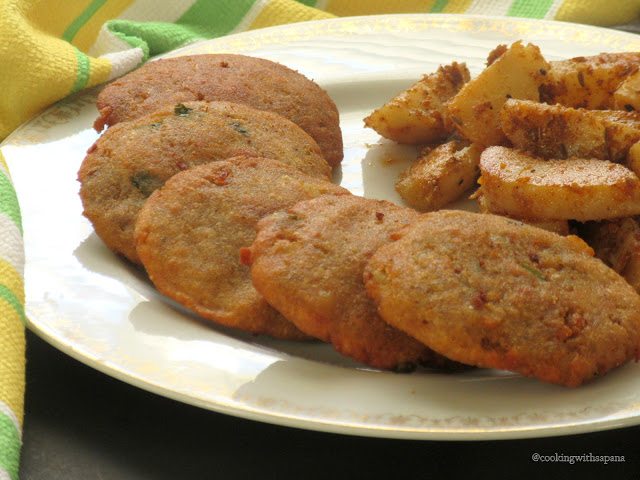 Enjoy!!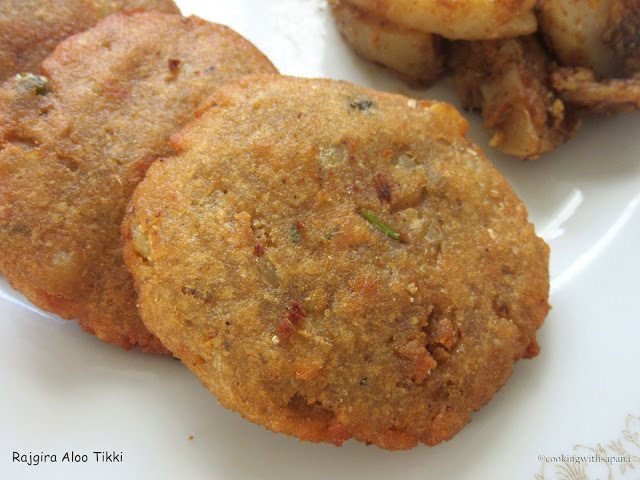 Serve-6 Cooking time-30 minutes