Kabuli Chana Biryani
We are in second week of BM#48 and my theme for this week is Biryanis. The origin of Biryani is uncertain. In North India, it is associated with the Mughlai cuisine of Delhi and the Awadhi cuisine of Lucknow ,in South India, it is traditionally associated with the Hyderabadi cuisine.The main difference between Biryani and Pulav is Biryani has stronger taste of curried rice due to higher amount of spices used.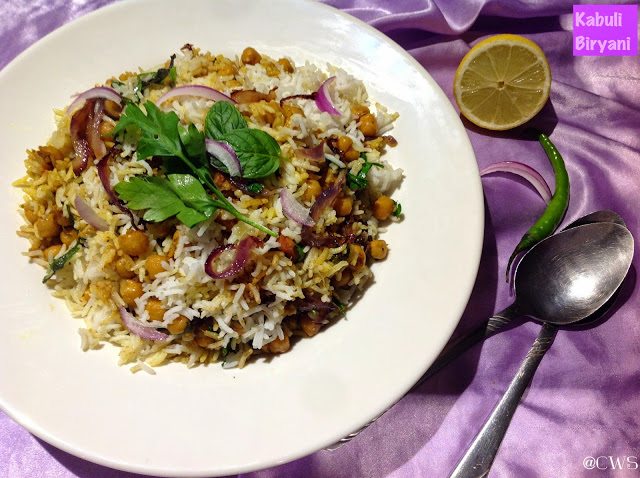 For the first day I made Kabli chana Biryani . It was very flavorful and tasty and my family loved it .I am not satisfied with the pictures as by the time I finished it was almost 8 'o Clock and I didn't get good clicks.I would love to make it again sometime .Anyways let's start the recipe.yum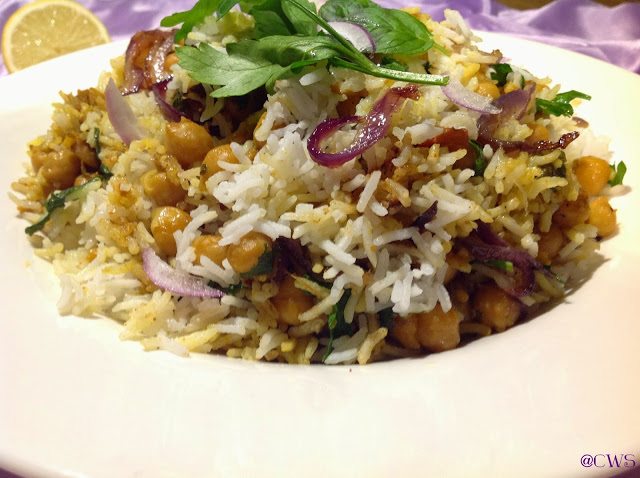 Ingredients:
500gm basmati rice
4 -5 cloves
4-5 peppercorn
2 bay leaves
1 cinnamon stick
250 gm white chickpea /Kabuli chana
2 onions,thinly sliced
2 tomatoes,chopped
4 green chillies,chopped
1 tablespoon ginger,grated
1 tablespoon garlic,grated
1 teaspoon turmeric powder
1 teaspoon cumin powder
1 teaspoon red Chilli powder
2 teaspoon garam masala
Salt to taste
1/2 cup oil
1/2 cup coriander leaves ,chopped
1/4 cup mint leaves, chopped
1/4 cup milk cream
2 tablespoon ghee/clarified butter
Method:
Wash and soak basmati rice in enough water . Cook and set aside.
Wash and soak chickpea in enough water . Cook in pressure cooker with a pinch of salt and turmeric for 5 whistles.
Heat 4 tablespoon oil in a pan ,add cumin seeds and onions .Fry the onions till golden Keep some fried onions for further use.Add grated ginger and garlic and sauté well.
Add chopped tomatoes , green chillies and mix well. Add turmeric,red Chili , a teaspoon garam masala ,cumin powder and salt and cook till oil comes out from edges of pan.
Add cooked chickpeas along with water and cook for 7-8 minutes more. Mix well and add some coriander leaves.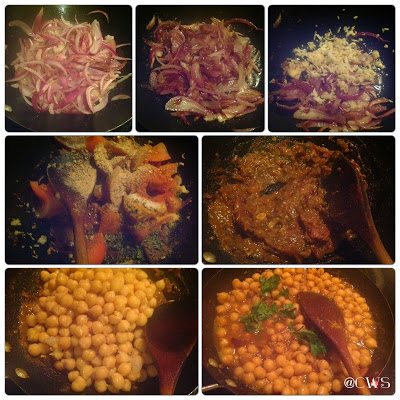 Now heat 4 tablespoon of oil in a big pan or vessel ,add bay leaves , cinnamon , cloves and peppercorn . Now arrange a layer of cooked rice over it.
Top it up with a layer of cooked chana along with gravy. Sprinkle some coriander leaves and mint leaves , garam masala . Drizzle a tablespoon of
ghee and milk cream.
Now arrange alternate layers of rice and cooked chickpeas. Cover with aluminum foil or lid and cook on simmer 10 minutes.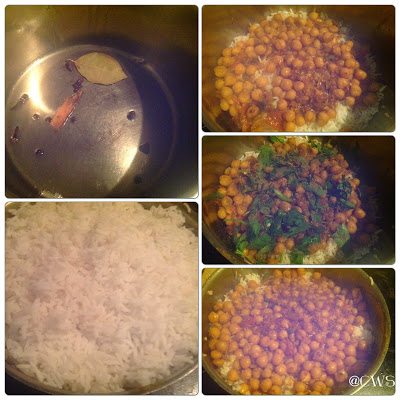 Sprinkle fried onion and serve hot with Raita and salad.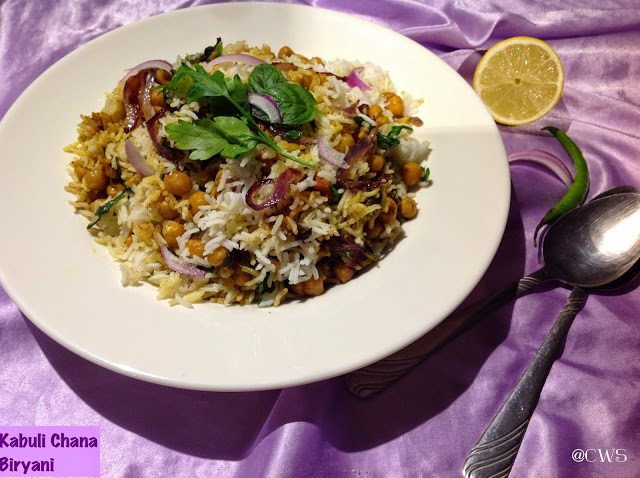 Enjoy!!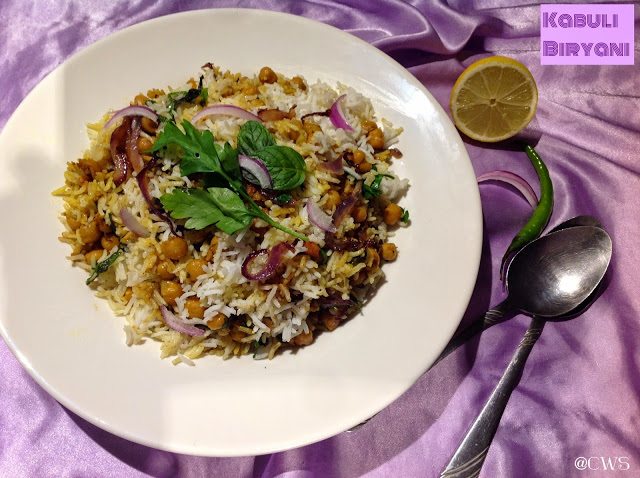 Serve-4. Cooking time -1 hour
Check out the Blogging Marathon page for the other Blogging Marathoners doing BM#48
Best regards,
Sapana Behl