Socca – Gluten Free French Crepes
For the third day of BM#37 , under street food across the world , this is my entry from France.
Socca a traditional street food of Nice , is a specialty of southeastern French cuisine. It's primary ingredients are chickpea flour /Besan and olive oil . After being formed into a flat cake and baked in an oven, often on a cast iron pan more than a meter in diameter, the socca is seasoned generously with pepper and eaten while hot with the fingers. Like our Besan Chilla it's flavor is quite different because of the addition of herbs and olive oil. So let's start the recipe . Yum
Recipe source :Here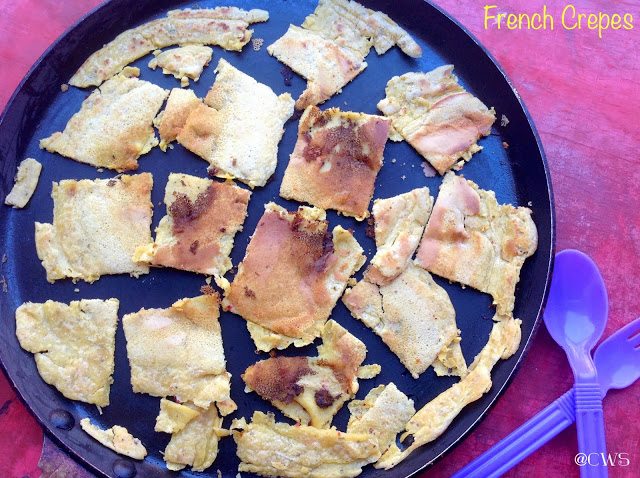 Ingredients:
1 cup chickpea flour/besan
1 1/4 cups water
1/4 cup olive oil
1 teaspoon Herbs Mix (Rosemary , basil , oregano)
1 teaspoon chilly flakes
1/4 teaspoon salt or to taste
Olive oil for shallow frying
Method:
In a bowl, mix together chickpea flour, herbs , chilly flakes , water and oil. Mix together well with a whisk, cover with a towel and let it rest in the refrigerator for at least one hour.
Heat a frying pan or non stick griddle , drizzle some olive oil over it and scoop about a quarter of a cup into a hot pan . Fry until the center of the socca is done, flip and fry the other side.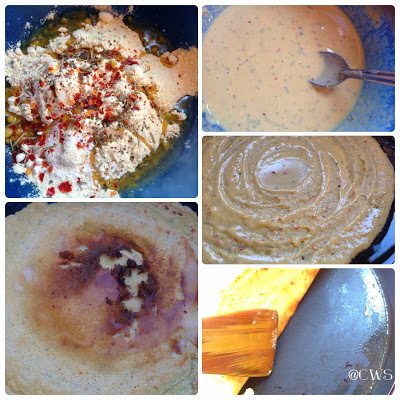 Cut into pieces and serve warm with olives and cheese.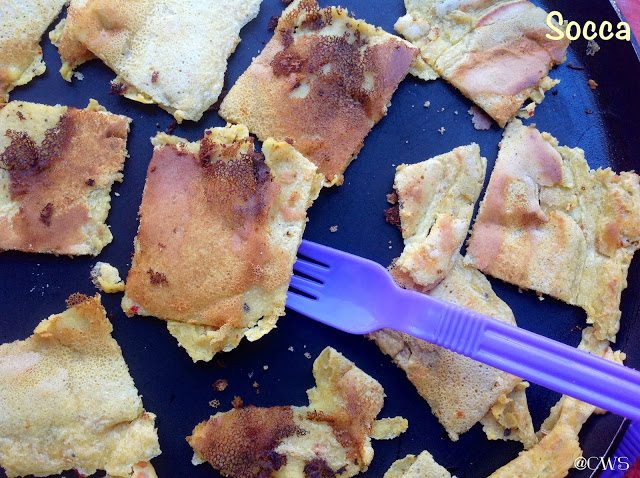 Serve-4. Cooking time-15 to 20 minutes
Note: The best way to make the socca is in the oven .
Best regards,
Sapana Behl