Cucumber Cheese Sandwich
Today I made this simple Cucumber n Cheese sandwich for breakfast . It's really luscious and easy to make when you need a healthy and appetizing breakfast . So let's start the recipe . Yum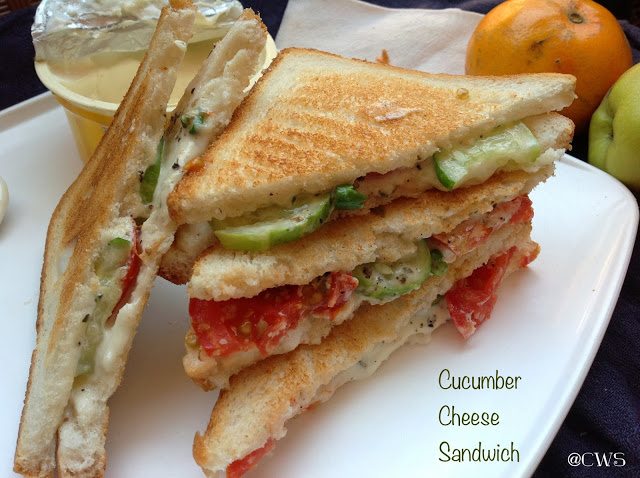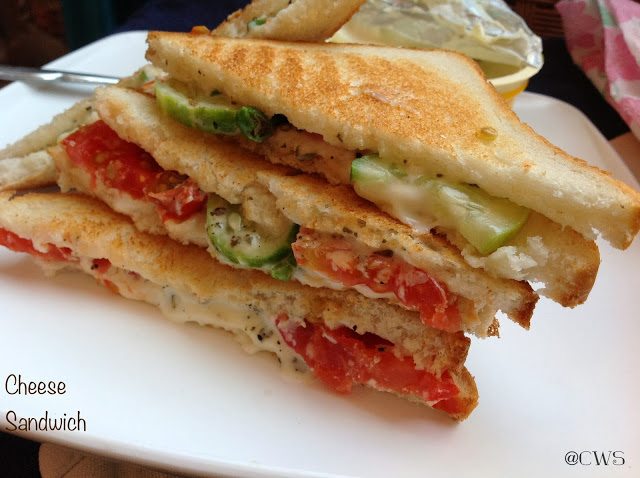 Ingredients:
8 sandwich bread slice
2 tablespoon cheese spread
1 cucumber , thinly sliced
1 tomato , sliced (optional)
1 teaspoon basil
1 teaspoon peppercorn , crushed
Salt to taste
Method:
Apply cheese spread on one slice of bread.
Arrange cucumber and tomato slices , sprinkle basil , salt and pepper.
Cover with second bread slice , grill or toast in toaster or just warm it over non stick griddle.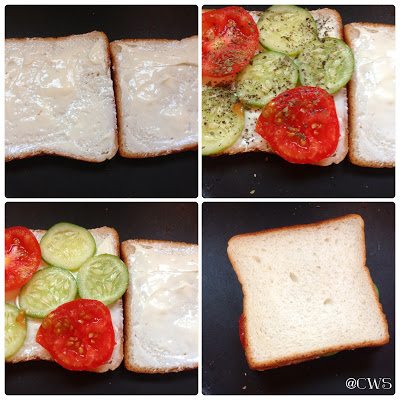 Slice and serve warm with a cup of tea and tomato ketchup.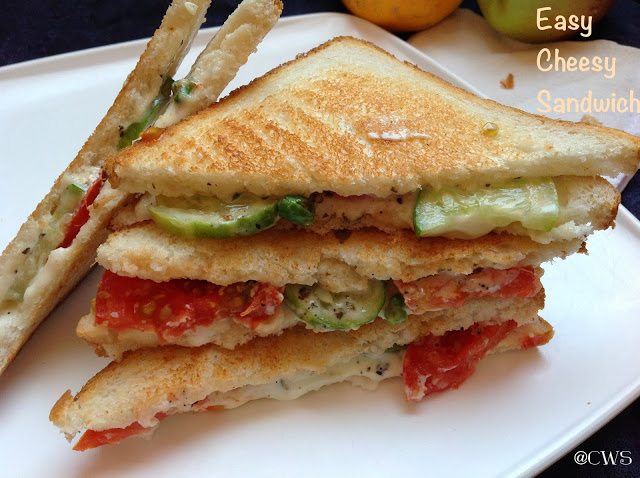 Serve-2. Cooking time -15 minutes
Best regards,
Sapana Behl