3 Ingredients Shortbread Cookies
Jump to Recipe    ||   Print Recipe
A very simple yet delicious only 3 ingredients shortbread cookies are perfect to bake on those days when you are due grocery shopping.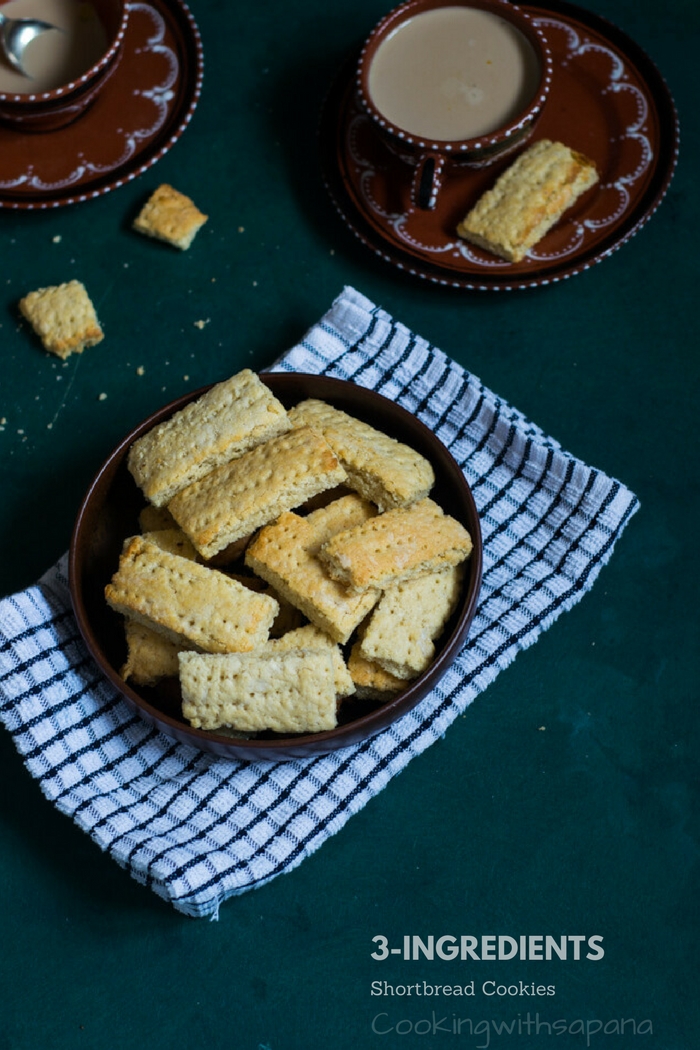 I used ghee aka clarified butter to make this classic Scotish shortbread but as always you can use butter instead. The ghee provided a very nice flavor and taste to the shortbread and they tasted amazing with tea.
The recipe is adapted from TheSpruce and it turned out perfect. I baked it into a rectangle and after baking cut into pieces but you can cut into desired shapes before baking too. Mine were slightly thick as this time I rolled the dough thicker than I normally would.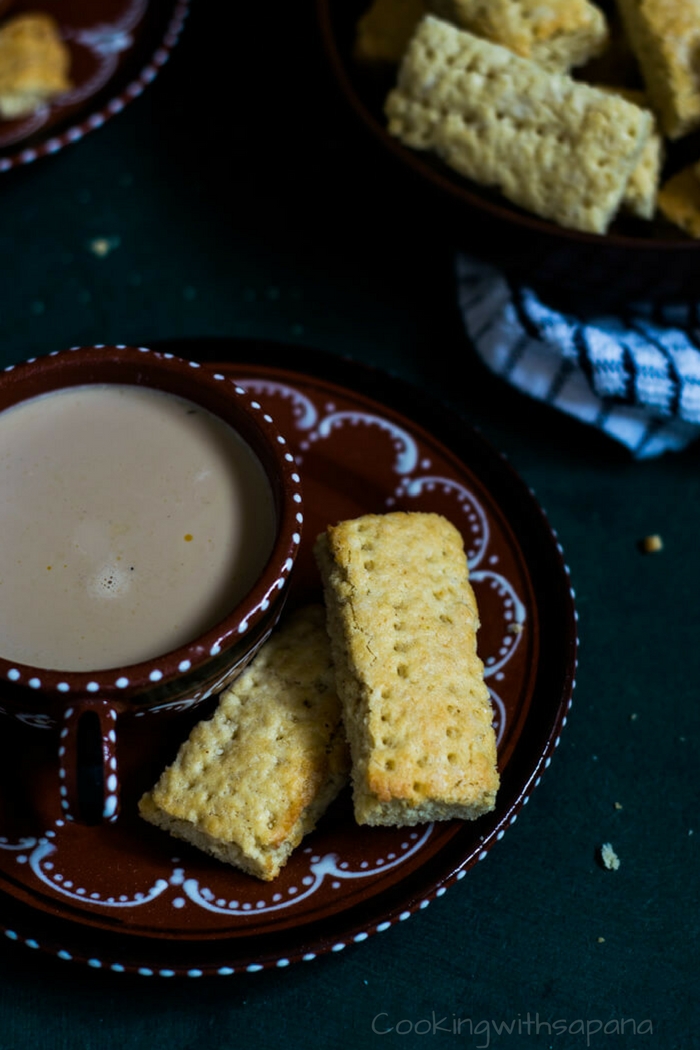 What I think is about the shortbread is that it is perfect for those days when we ran out of grocery and have to go shopping. On those days when your kids would ask then this shortbread would come to rescue.
If you aren't bound to use only 3 ingredients you can add some flavorings like vanilla or orange zest or you may also add some sprinkles too.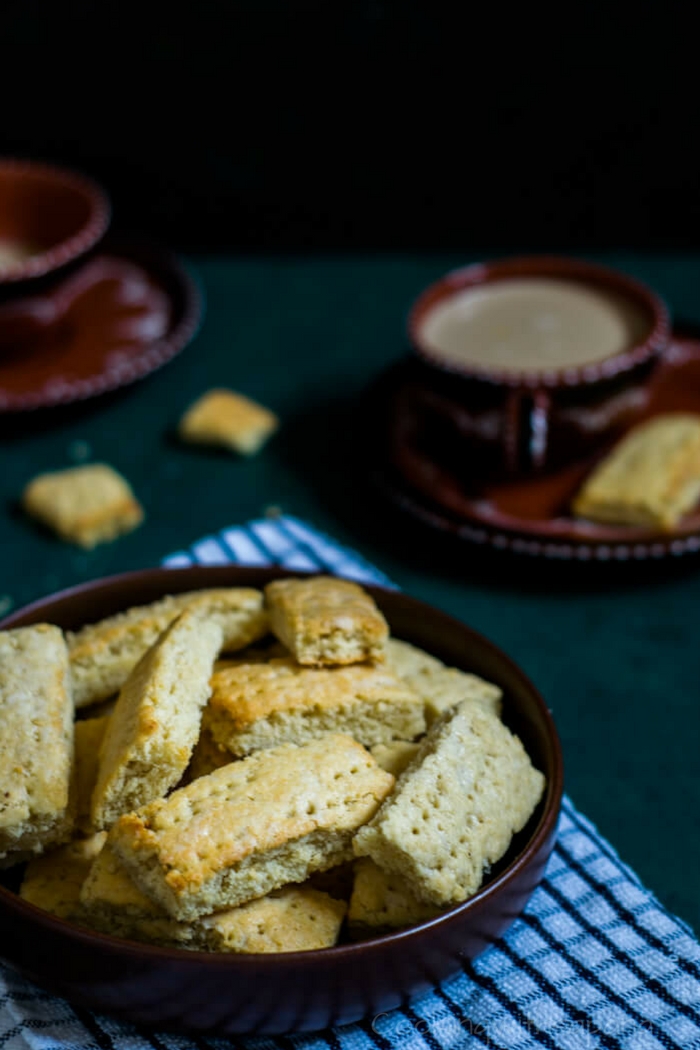 *If you ever try this recipe don't forget to share your photos with me on Facebook, Pinterest, Twitter or tag me on Instagram @cookingwithsapana using the hashtag #cookingwithsapana and stay connected* I would love to see your creations from my space!!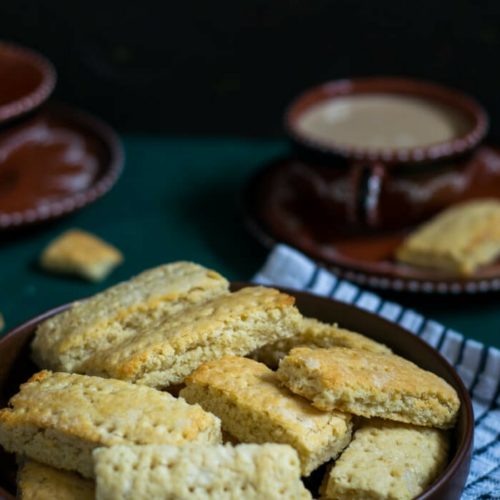 3 Ingredients Shortbread Cookies
A very simple yet delicious only 3 ingredients shortbread cookies are perfect to bake on those days when you are due grocery shopping.
Ingredients
1

cup

ghee/clarified butter

1/2

cup

powdered sugar

2

cups

plain flour
Instructions
Line a square baking sheet with parchment paper and preheat oven to 300° F.

If your ghee is melted then place the ghee in the refrigerator for 15 minutes or until it starts solidifying.

In a mixing bowl add the ghee and beat it with an electric mixer until slightly pale, and fluffy.

Add in powdered sugar and beat again until combined. Stir in flour in two batches and mix until it starts forming the dough.

Using a parchment paper or cling wrap roll out the dough into a rectangle and transfer onto the baking sheet. Or simply cut out desired shapes using a cookie cutter and bake.

Prick the dough sheet with a fork and bake in preheated oven for about 40 minutes.

Remove from oven and make a cut mark of desired size and shape while it is still warm.
Recipe Notes
Store in airtight containers.
If the weather is cold you must use the ghee at room temperature, no need to refrigerate.
If you want a slightly thin biscuit, then roll into a thin rectangle and cut a square or round shapes of the cookies, if desired.
I used ghee but as always you can use unsalted butter.
Nutrition Facts
Serving Size 4 per person
Servings Per Container 6
---
Amount Per Serving
Calories 401
Calories from Fat 120.6
% Daily Value*
Total Carbohydrate 62.6g
21%
---
*Percent Daily Values are based on a 2,000 calorie diet. Your daily values may be higher or lower depending on your calorie needs.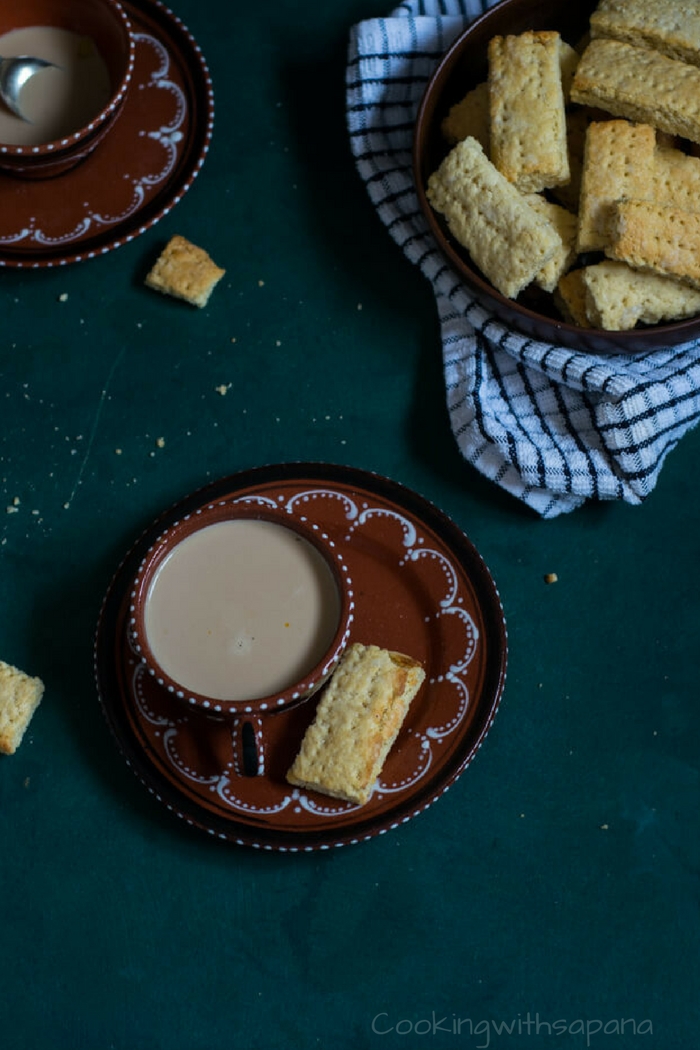 Enjoy!!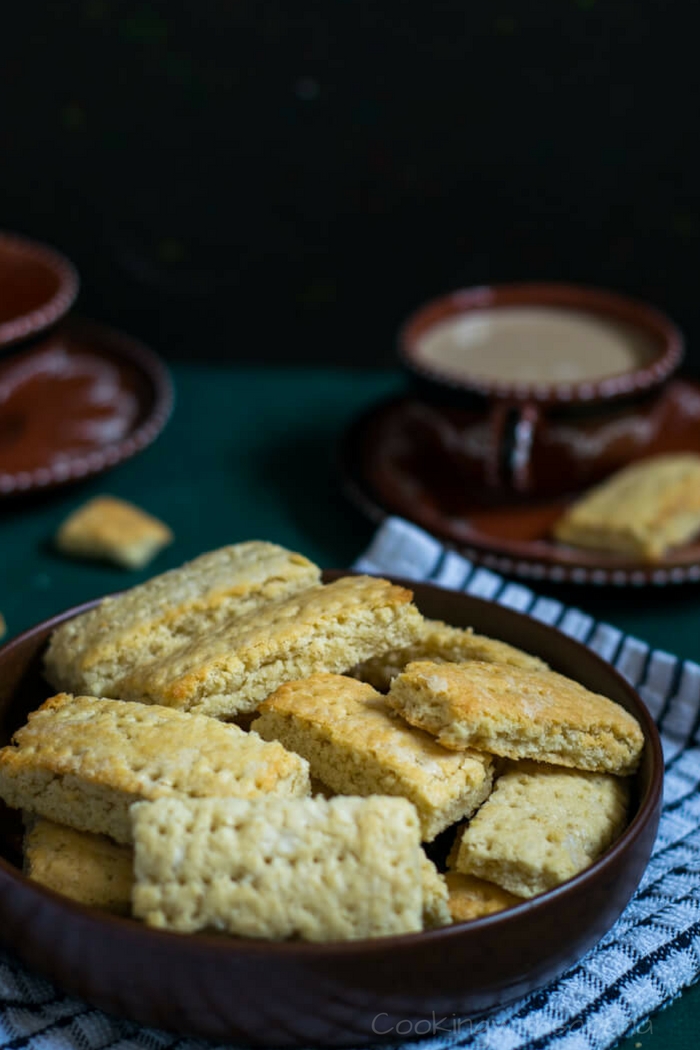 Pin it for Later
This is my post on the theme "3 Ingredient Recipes". Check out the Blogging Marathon page for the other Blogging Marathoners doing this BM#85
Don't forget that you can also find me on Facebook, Twitter, Instagram, Pinterest and Google Plus
Best Regards,
Sapana Behl