Xmas Cake | Christmas Fruit Cake
Xmas fruit cake is a type of fruit cake served during Christmas all around the world. It is usually light or dark coloured, crumbly or moist kind of cake with lots of dried fruits and nuts.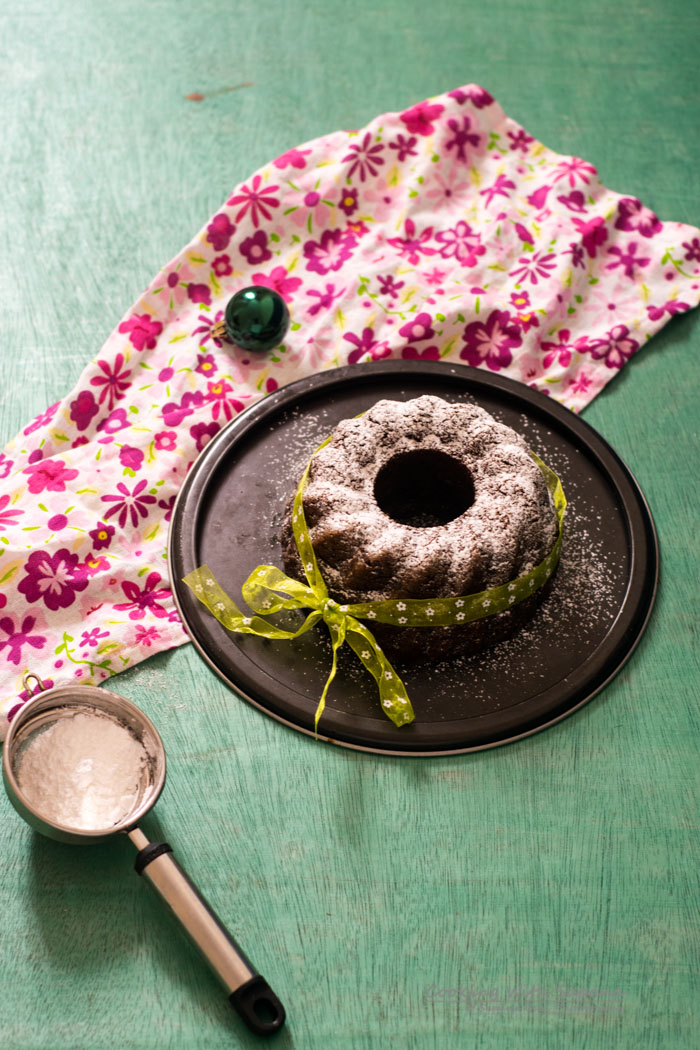 I already have Christmas plum cake, low-fat Christmas cake, fruit & nut cake recipes on my blog and this time I made another version of the fruit cake which is vegan. The cake turned out super moist and very delicious.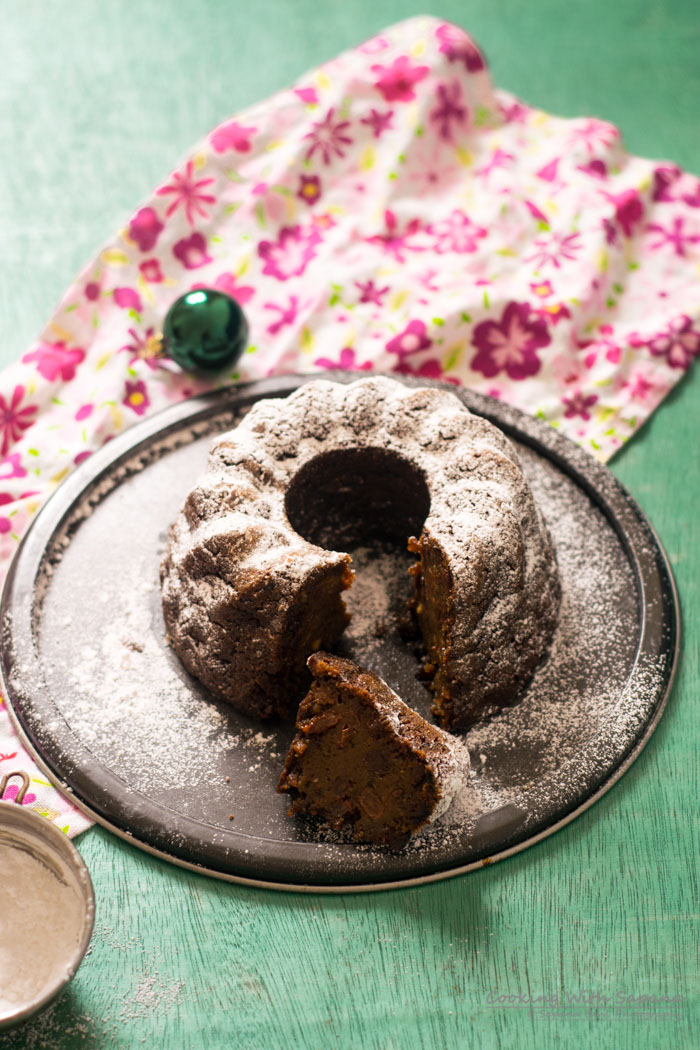 Blogging Marathon#75 Week 4/Day 24
Sub Theme– Cakes
Dish– Xmas Cake
Country– India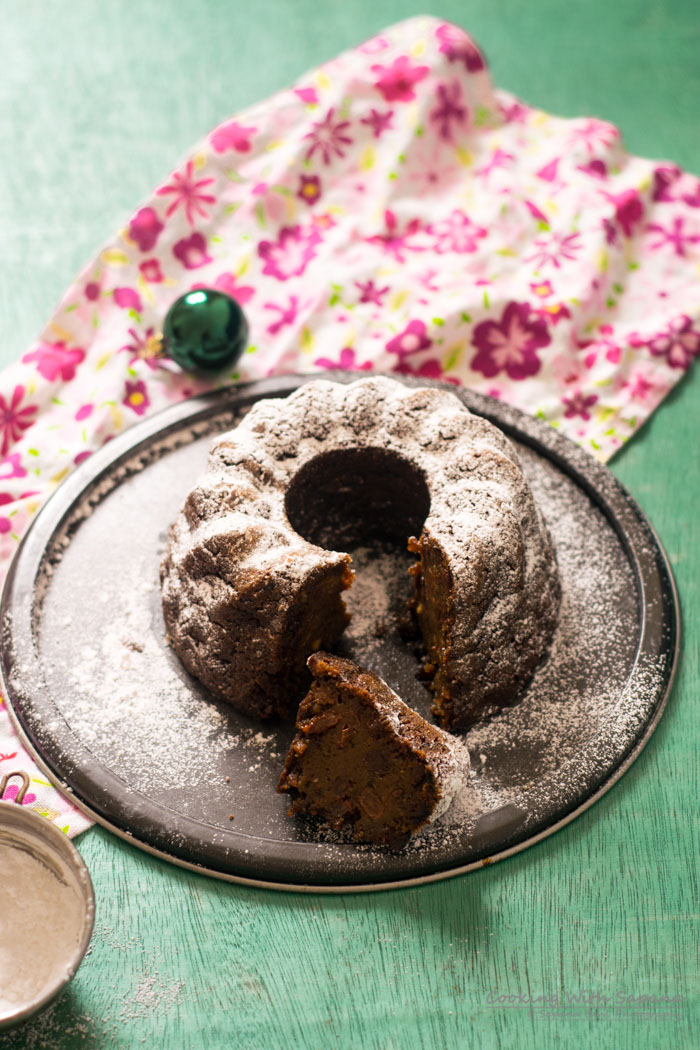 Xmas Cake
A classic Indian style Christmas cake loaded with dried fruits soaked in fruit juice.
Ingredients
1 1/2

all purpose flour

1/2

cup

raisins

1/2

cup

currants

1/2

cup

sultanas

1/2

cup

candied fruit peel

1

teaspoon

baking powder

1/4

teaspoon

salt

1

teaspoon

ground cinnamon

1

teaspoon

allspice

1

teaspoon

ground ginger

1/2

teaspoon

ground cloves

1/4

teaspoon

ground nutmeg

1/2

cup

oil

1

cup

brown sugar

1

cup

orange juice

1

teaspoon

orange zest

1

teaspoon

lemon zest

1

cup

water

Icing sugar for dusting
Instructions
Soak the raisins, sultanas, currants and candied peels in orange juice overnight.

Preheat oven to 325 °F and line a 8" cake pan with parchment paper.

In a mixing bowl sift together flour, baking powder, salt, allspice, cinnamon, ginger, nutmeg and cloves.

In another bowl add sugar and oil and whisk together for 2 minutes. Stir in orange and lemon zest.

Add hot water to the sugar-oil mixture and stir in soaked fruits, mix well.

Add the flours into the wet mixture and gently fold in all the ingredients.

Pour the batter into the prepared pans.

Bake in preheated oven for about 40 minutes or until a skewer inserted into the oven comes out clean.

Cover the cake with aluminium foil at the end of baking.

Remove the cake from the oven and cool it on a wire rack.

Dust with icing sugar, slice and serve.
Recipe Notes
The cake would taste more flavorful if the fruits were soaked a few days before making the cake.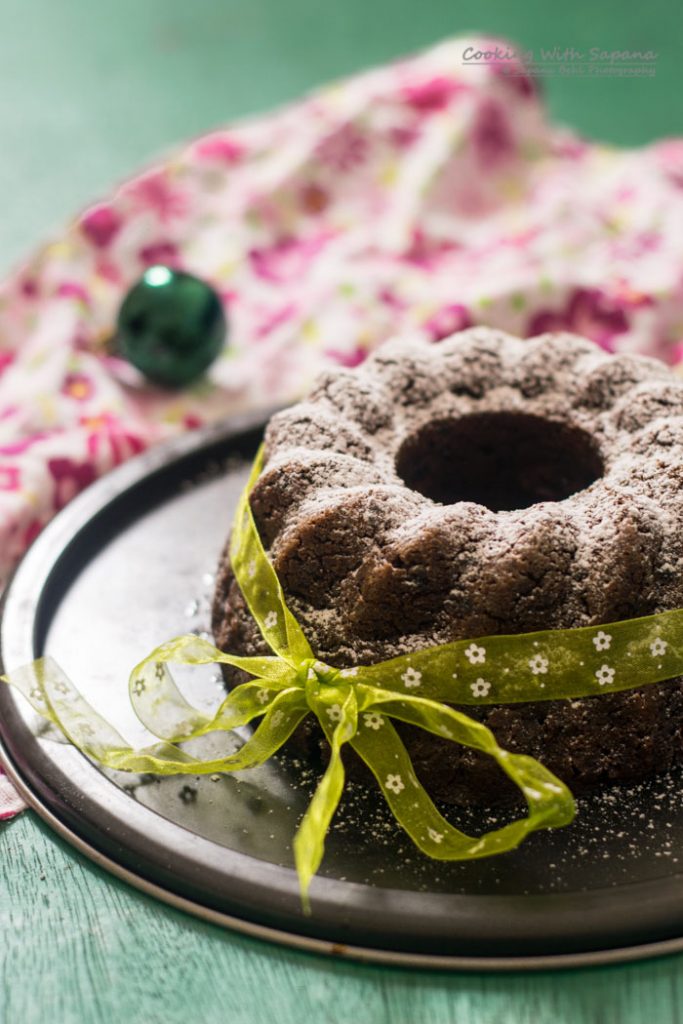 Enjoy!!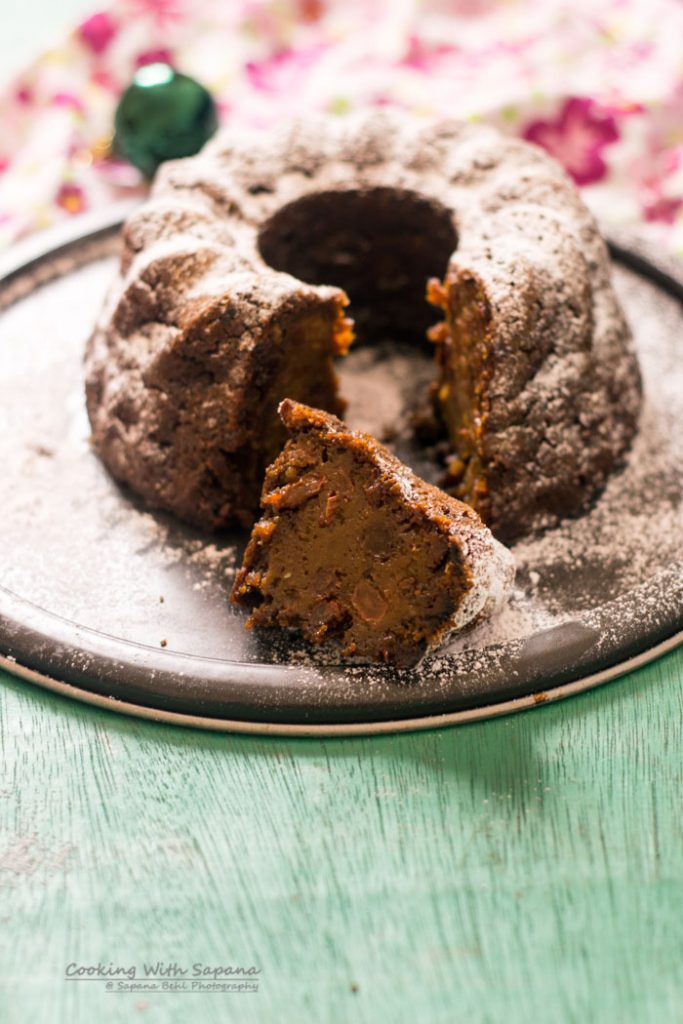 Check out the Blogging Marathon page for the other Blogging Marathoners doing BM#
75