Sfouf Cupcakes | Lebanese Turmeric Cakes
Sfouf
is a Lebanese semolina and turmeric cake made in parties and get-togethers. This is a real quick and easy kind of cake as you just need to mix the ingredients in one bowl and transfer them into the baking pans. The cake is usually decorated with pine nuts or almonds.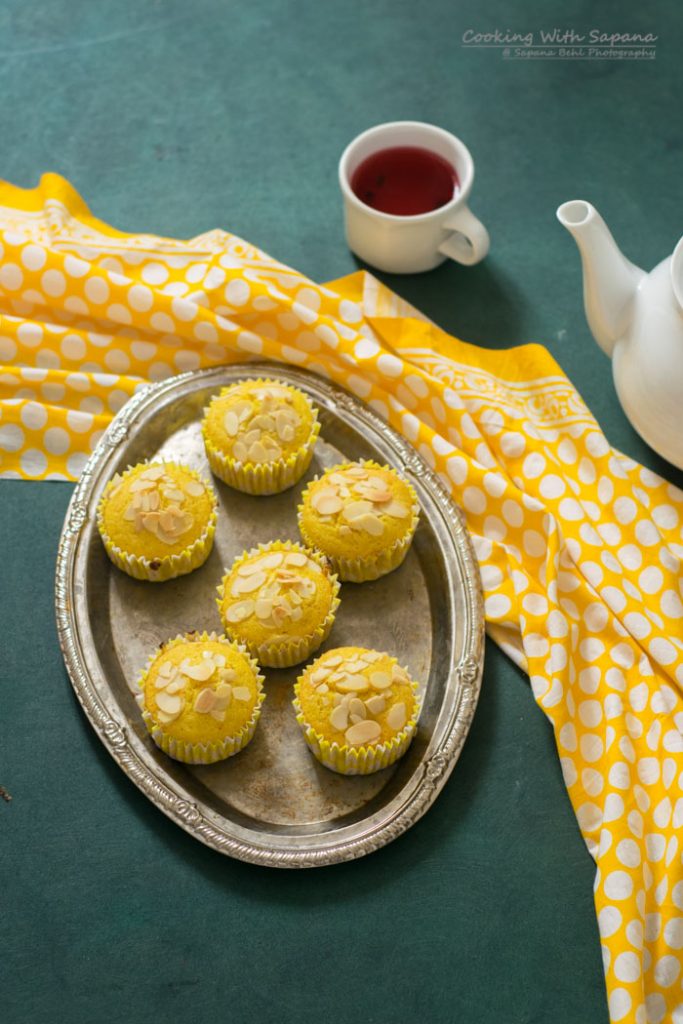 As my subtheme was cupcakes and muffins I made the sfouf cake into cupcakes. Turmeric gave them a nice yellow colour nd the taste was amazing too. It tasted like a baked semolina laddoo. My husband totally loved it nd went crazy over them. I had to make one more batch of these cupcakes the very next day for my family as for them it was the best cupcakes ever. This is the end of the third week and also end of my cupcake and muffins recipes. Keep looking forward o know my final theme for the ABC bake around the world.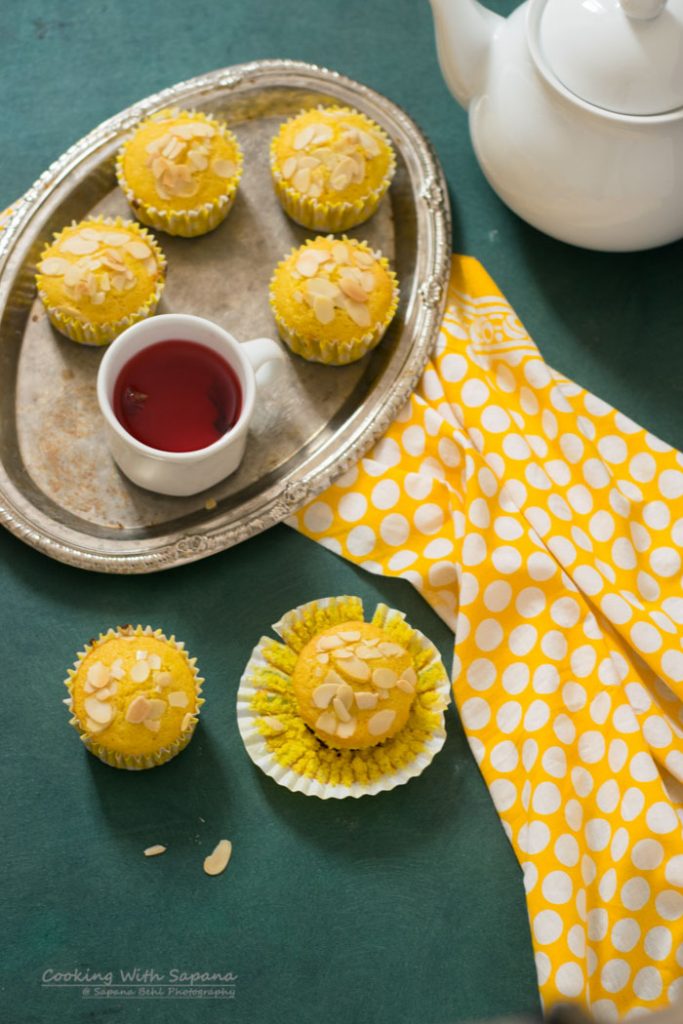 Blogging Marathon#75 Week 3/Day 19
Sub Theme– Cupcakes and Muffins
Dish– Sfouf
Country– Lebanan
Source– Here
Ingredients:
1 cup fine semolina
1/4 cup all-purpose flour
1 teaspoon baking powder
1/4 teaspoon salt
3/4 cup milk
1/2 cup olive oil
3/4 cup sugar
1 teaspoon turmeric powder
1/4 cup almonds, slivered
Method:
Preheat oven to 350 °F and line a cupcake pan with paper liners.
In a mixing bowl add semolina, flour, baking powder, sugar, salt and turmeric powder.
Stir to combine. Add in milk and oil and whisk to combine.
Pour into prepared cupcake liners and top with slivered almonds.
Bake in preheated oven for about 20 minutes or until a skewer inserted in the centre of the cupcake comes out clean.
Remove from oven, cool on wire rack.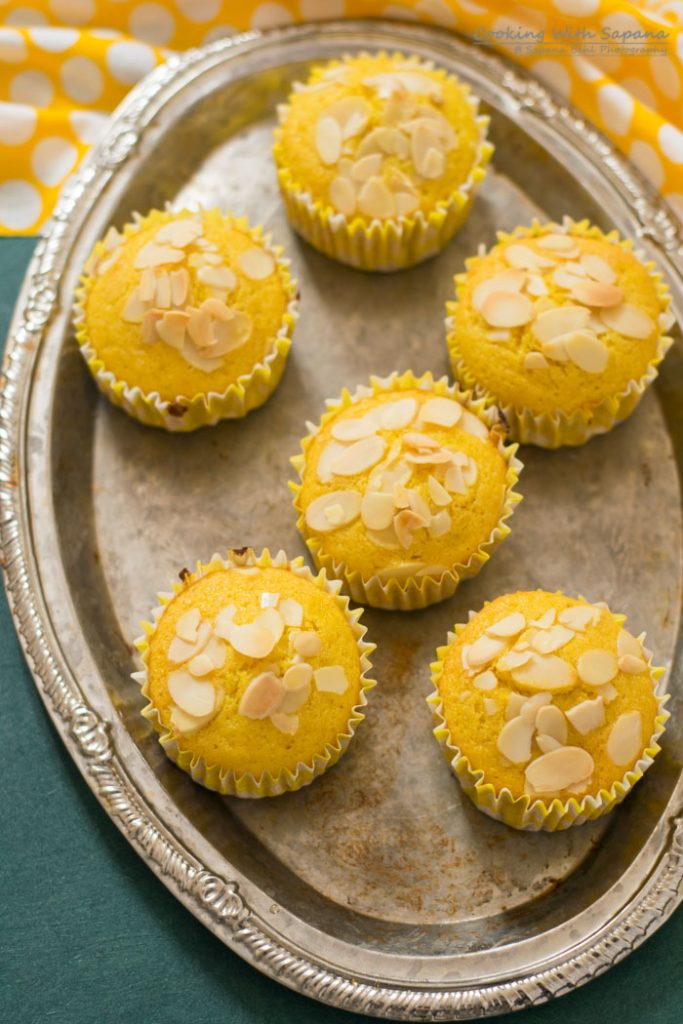 Serve and enjoy.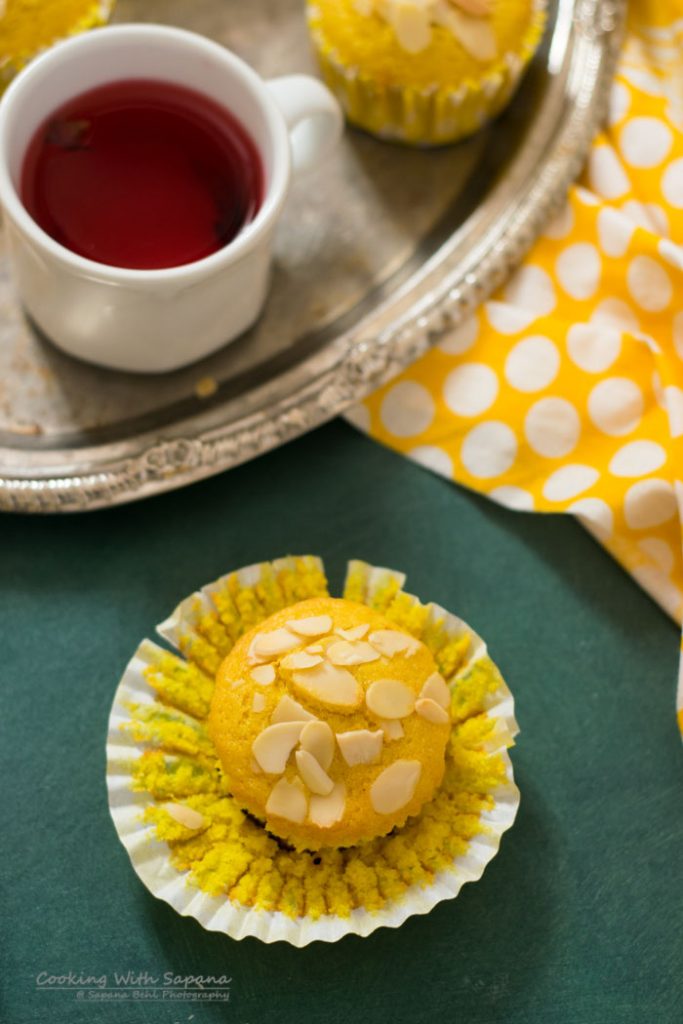 Serve – 6 cupcakes Baking time- 20 minutes

Check out the Blogging Marathon page for the other Blogging Marathoners doing BM#
75
Best regards,
Sapana Behl