Individual Veg Pot Pie
Individual Pot Pies
filled with vegetables cooked in delicious sauce and topped with crispy and flaky puff pastry make them an irresistible savoury pies. The pot pies are generally filled with meat or vegetables and are quite popular worldwide.

You can choose whatever vegetables or meat filling you would want in your pie. The individual serving makes it more interesting and easy to serve. My girls loved gobbling int these mini pot pies and had a very nice lunch. However, the younger one left all the vegetables inside the pot and had only the flaky top of about two or three pies. So when Mr Husband got a chance to try the pot pie he only finds the vegetables in the ramekins and the crust was all gone. He would continuously be asking to me what kind of pie is this and that he is missing something, etc. We girls were literally laughing out rolling over the floor.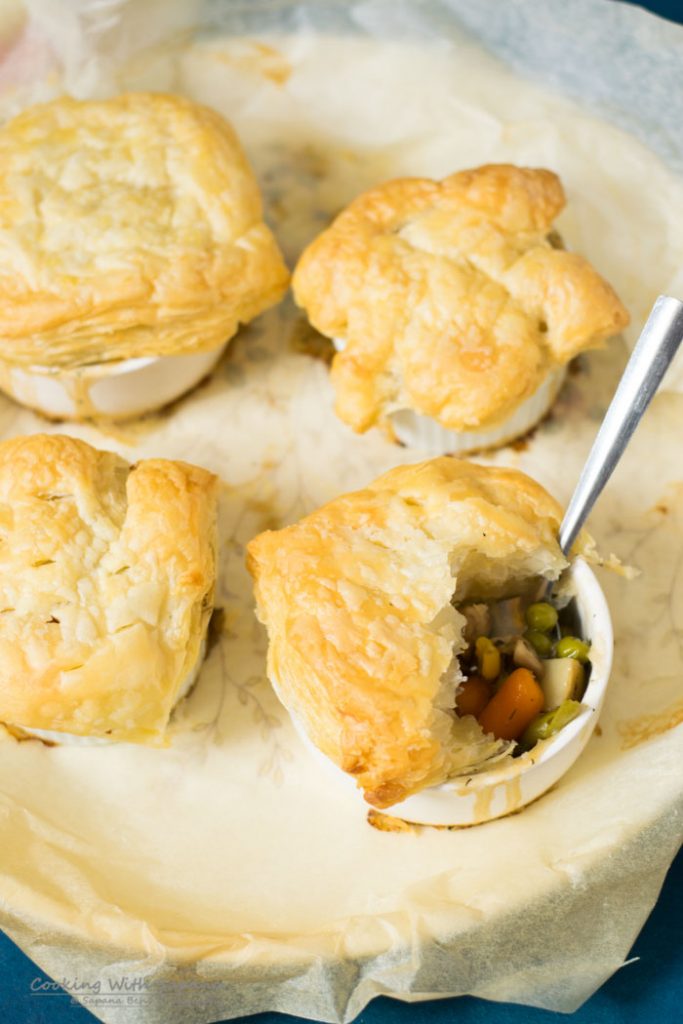 Blogging Marathon#75 Week 2/Day 9
Sub Theme– Savory Bakes
Dish– Instant Pot Pie
Country– Greece/ USA
Source– Here
Ingredients:
1 cup carrots, chopped
2 potatoes, cut in cubes
1 cup mushrooms, sliced
1/4 cup peas
1/4 cup sweet corn
1/4 cup leeks(I used scallions)
1 onion, chopped
3-4 garlic cloves, minced
4 tablespoon all-purpose flour
1/2 cup milk
2 tablespoon parsley, chopped
salt to taste
Pepper to taste
1 teaspoon vinegar
2 tablespoon olive oil
half sheet frozen puff pastry, thawed
Method:
Heat olive oil in a pan and add garlic and onions and leeks. Saute until onions are fragrant.
Throw in carrots, potatoes, mushrooms and cook until veggies are tender.
Add flour into the pan and coat the veggies with it. Stir and add milk, green peas and sweet corn.
Cook until sauce starts thickening. Season with salt and pepper.
Add vinegar and parsley and cook for a minute. Remove from heat and set aside.
Preheat oven to 350 °F and line a baking sheet with parchment paper.
Fill six ramekins with the pie filling. Cut the puff pastry to fit the ramekinsns.
Tuck in the edges. Place them on the prepared baking sheet.
Bake in preheated oven for about 15 to 20 minutes or until the pastry is golden.
Remove from oven and serve warm.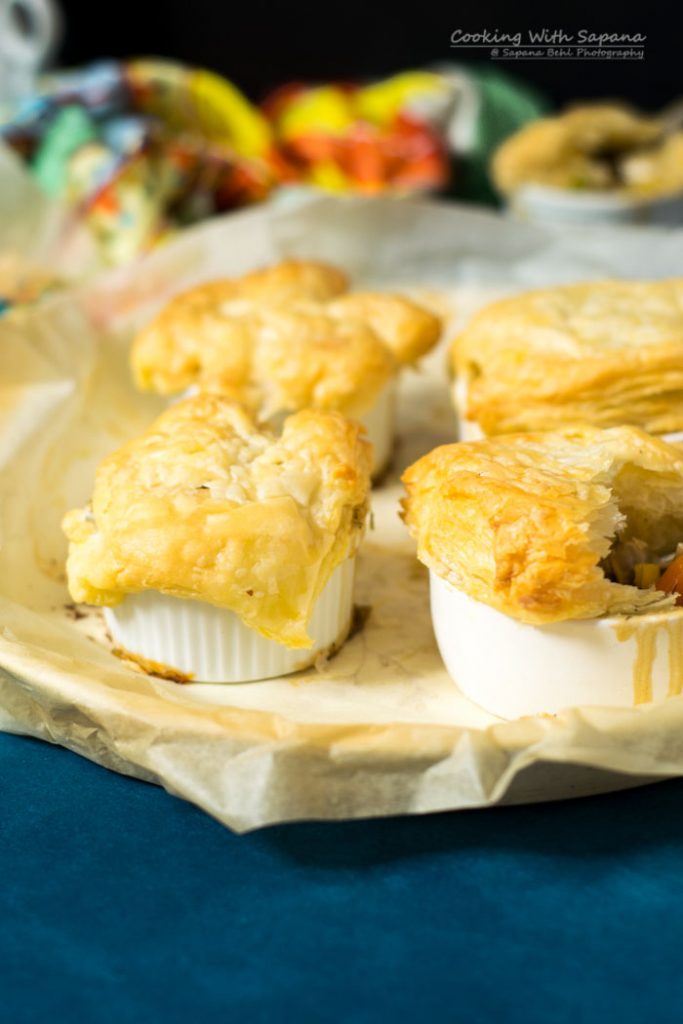 Enjoy!!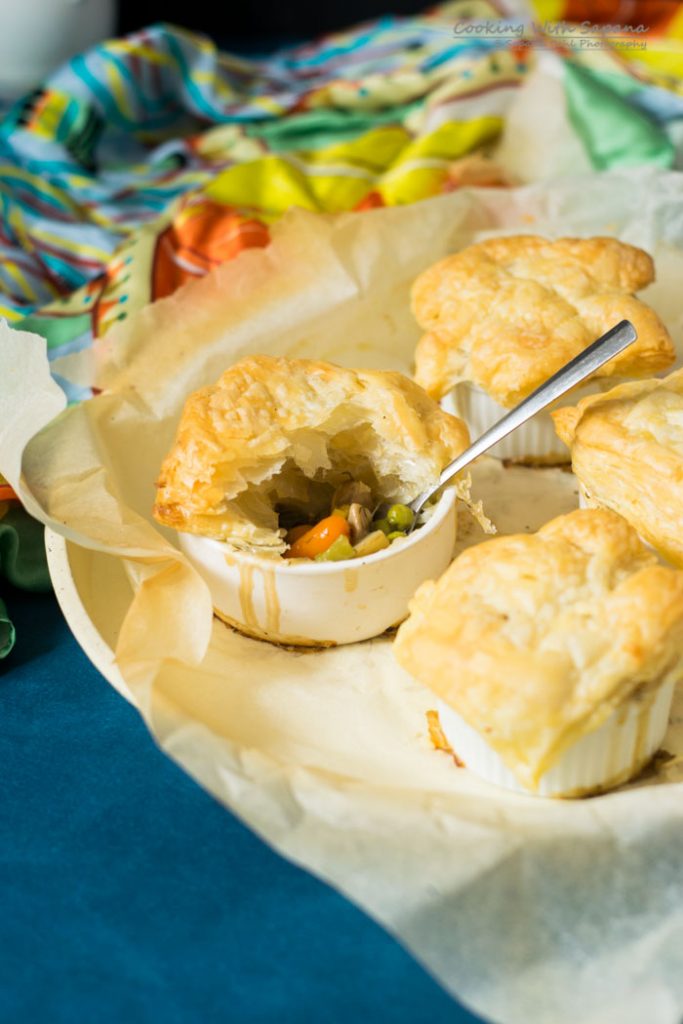 Serve 6 Baking time- 20 minutes

Check out the Blogging Marathon page for the other Blogging Marathoners doing BM#
75
Best regards,
Sapana Behl