Espresso Cookies
Espresso cookies
made with double chocolate that tastes heavenly and is totally irresistible. The term espresso is Italian and it is a way of making coffee in small water by applying more pressure.Espresso coffee is worldwide famous for it's strong and intense flavours.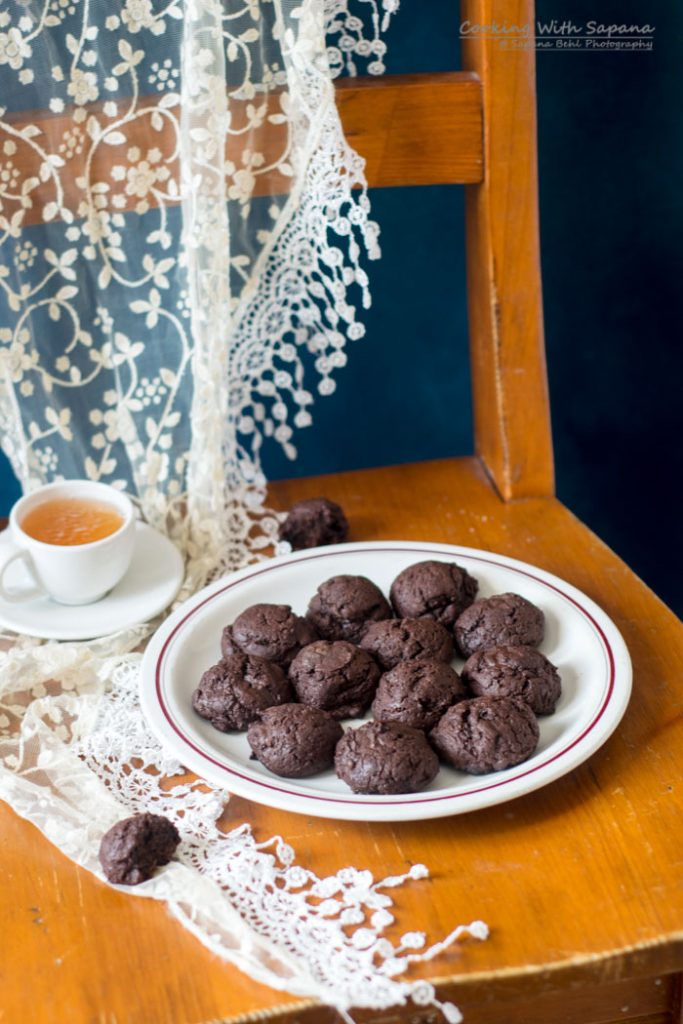 So imagine when the best of both Worlds coffee and chocolate combines together and the makes the most amazing cookies. That's the same scenario of these cookies which has best of both worlds together in one. Of my all cookies I made for this marathon these were the ones that were vanished in the same day f baking. No wonders as the cookies really were so delicious and mesmerising.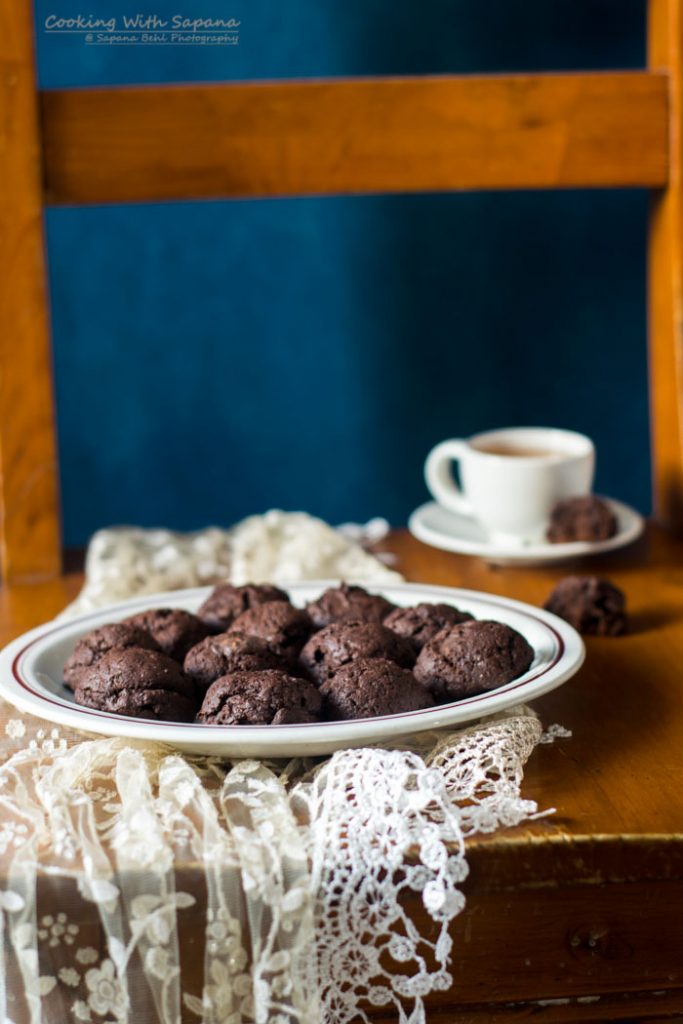 Blogging Marathon#75 Week 1/Day5
Sub Theme– Cookies
Dish– Espresso Cookies
Country– Italian
Source– Here
Ingredients:
1 cup all-purpose flour
1/2 cup cocoa powder
1/2 cup sugar
1/2 cup butter, at room temperature
1 teaspoon baking powder
1/4 teaspoon salt
1 tablespoon instant coffee powder
1/2 cup dark chocolate, chopped
1/4 cup dark chocolate, melted
1/4 cup milk
Method:
Preheat oven at 350 °F and line a baking sheet with parchment paper.
In a mixing bowl sift together flour, baking powder, salt and cocoa powder.
In another bowl beat butter and sugar until soft and creamy.
Add instant coffee powder to the melted chocolate and stir well.
Add in milk and combine the prepared chocolate mixture into the butter mixture.
Add flour into the wet mixture in two batches. Finally, stir in dark chocolate pieces.
Drop the cookie batter into the prepared pan 2″ apart from each other.
Bake in preheated oven for about 15 minutes. Cool on wire rack and store in a cookie jar.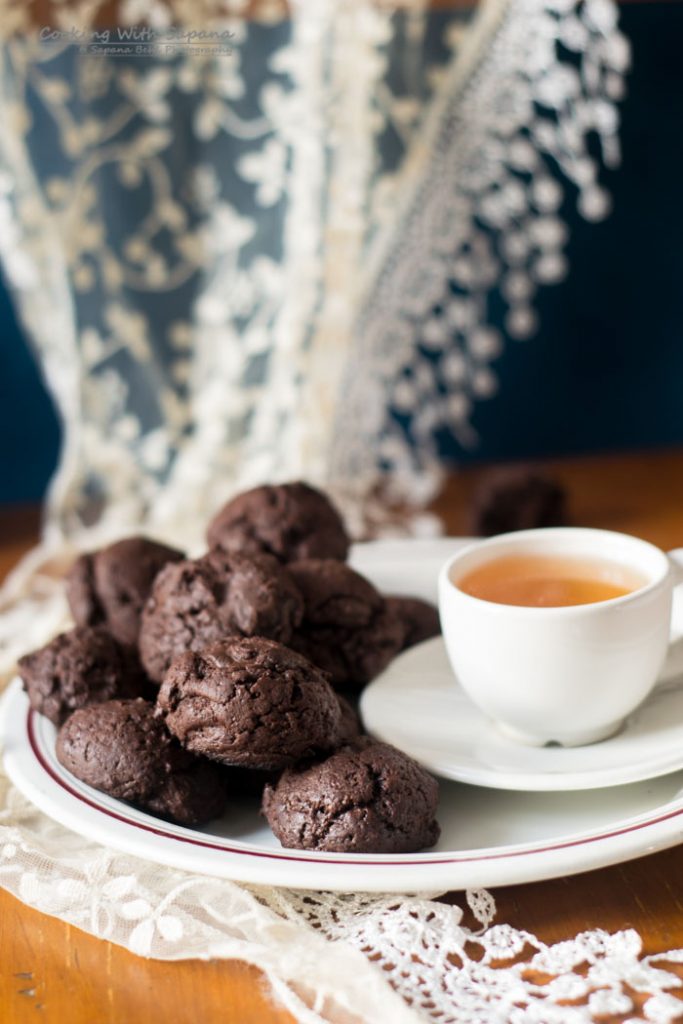 Serve and enjoy.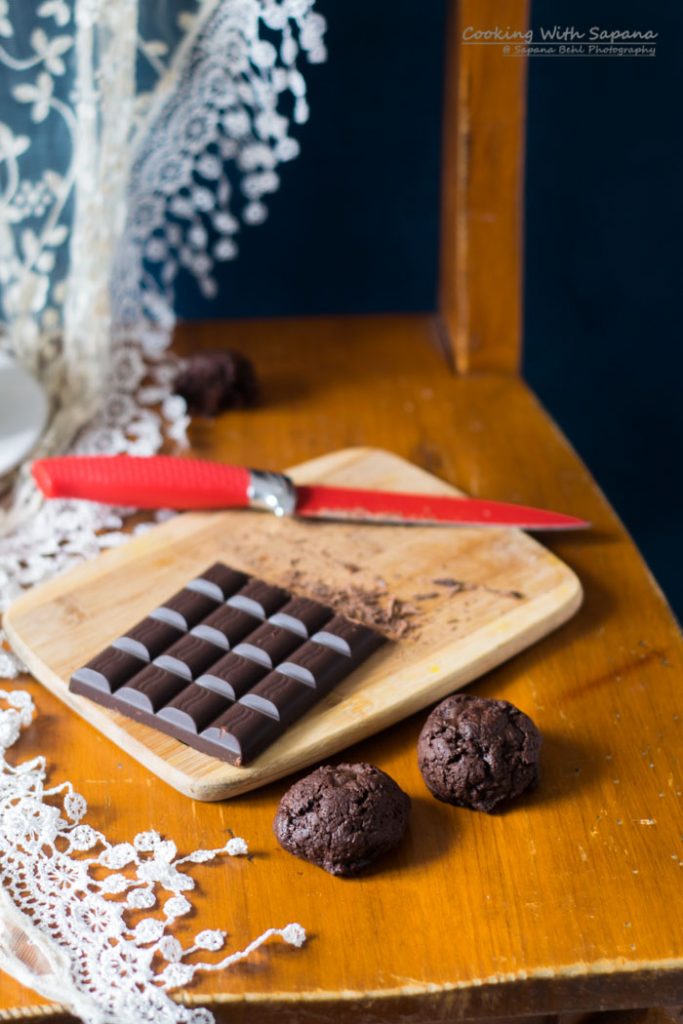 Serve – About 20 cookies Baking time- 12 minutes

Check out the Blogging Marathon page for the other Blogging Marathoners doing BM# 75
Best regards,
Sapana Behl