Danish Cookies
Danish Cookies
are buttery, soft yet melt in mouth kind of cookies, made with butter and sugar which are everyone's favourite. Who wouldn't have bought or eaten the blue box of Danish cookies? I am sure all of us have had tasted those cookies once.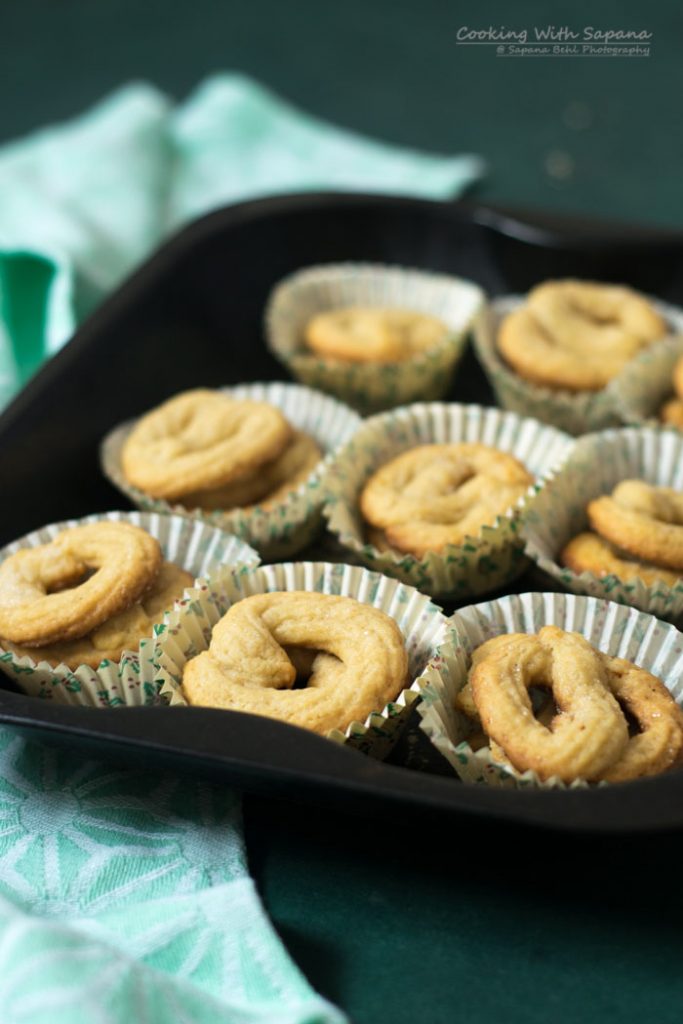 When I was choosing recipes for alphabets I was sure about only one alphabet and that was D for Danish Cookies. I have always wanted to make them at home and I knew I could not miss this chance of baking them at home. The recipe is from Danish blog and it turned out really awesome. I didn't have the big star nozzle for piping the cookies so I had to use the small one which resulted in slightly small cookies than the original recipe. But the shape doesn't matter as long as the taste is delicious, which in this case was wonderful.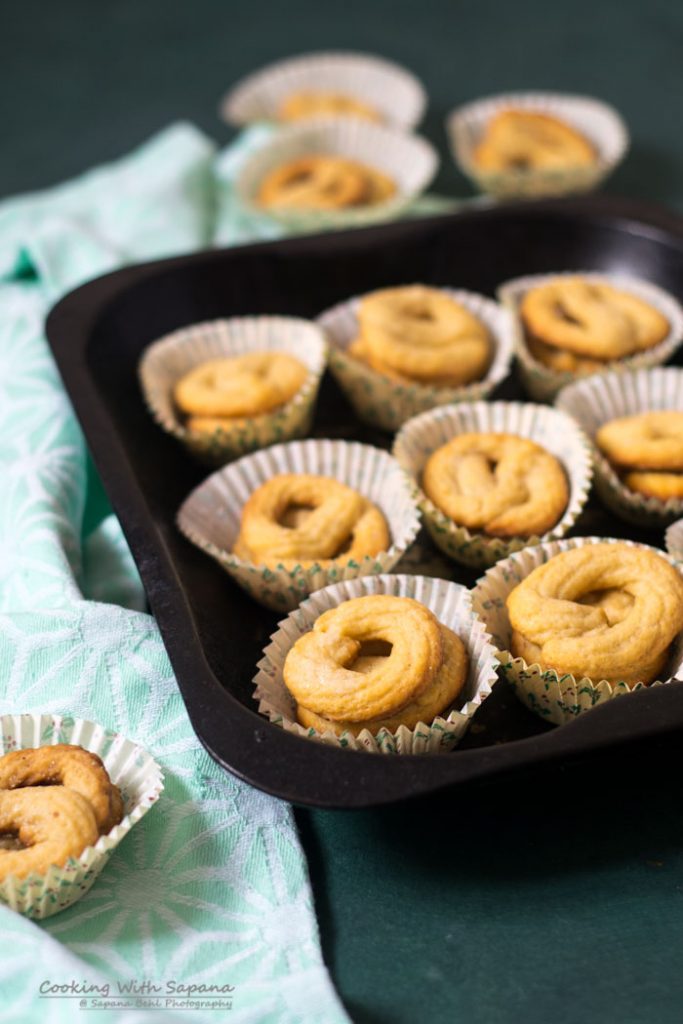 Blogging Marathon#75 Week 1/Day4
Sub Theme– Cookies
Dish– Danish Cookies
Country– Denmark
Source– Here
Ingredients:
1 1/2 cup all-purpose flour
1 cup butter
1/2 cup sugar
1 teaspoon vanilla extract
1/4 cup yoghurt

Method:
Preheat oven to 400 °F and line two baking sheets with parchment paper.
In a mixing bowl beat sugar and butter until soft and creamy.
Stir in vanilla extract, yoghurt and flour and whisk to combine the batter.
Fill a piping bag with cookies batter and using a star nozzle pipe small rounds or wreath shaped cookies.
Bake in preheated oven for about 6 to 7 minutes.
Cool the cookies on the baking tray. Remove and store in airtight containers.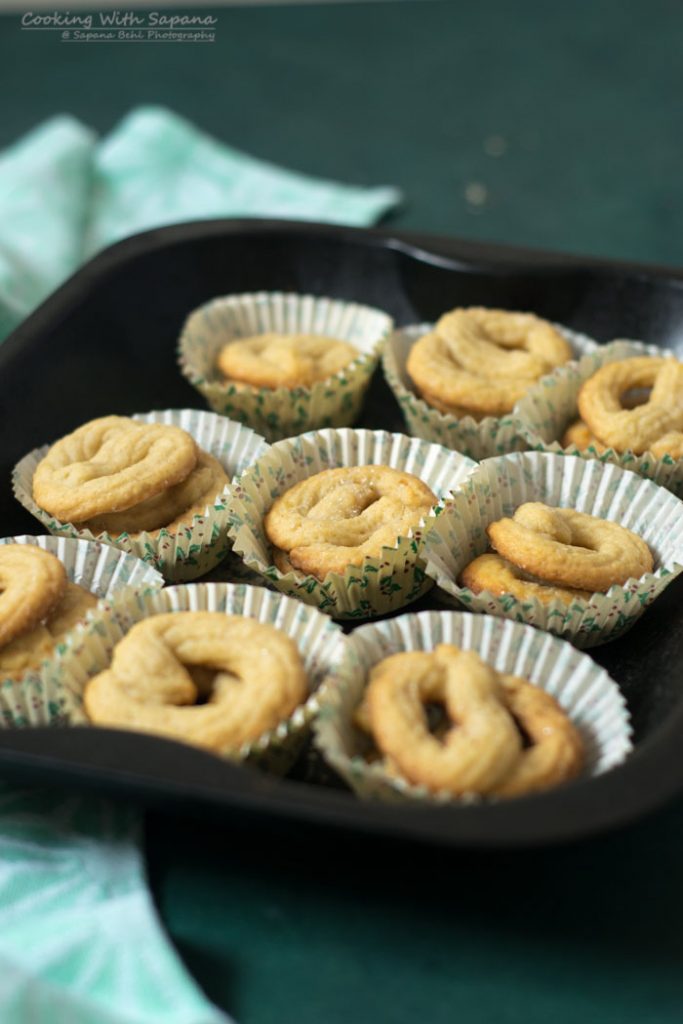 Serve and enjoy.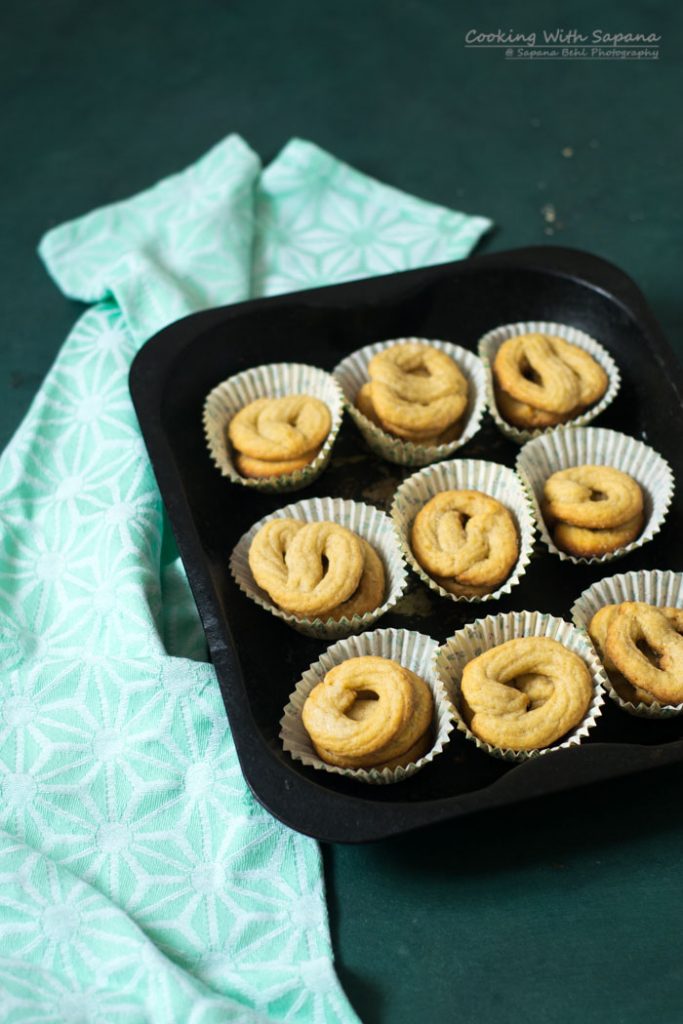 Serves – About 35 to 40 cookies Baking time- 7 minutes

Check out the Blogging Marathon page for the other Blogging Marathoners doing BM# 75
Best regards,
Sapana Behl