Cardamom Cookies
Cardamom Cookies
are soft and yet chewy cardamom flavoured cookies which are going to melt in your mouth and you won't stop eating one. Cardamom is one of our favourite spice and has an important place in Indian Cuisine, it would seriously take the desserts and even savoury dishes to a next level.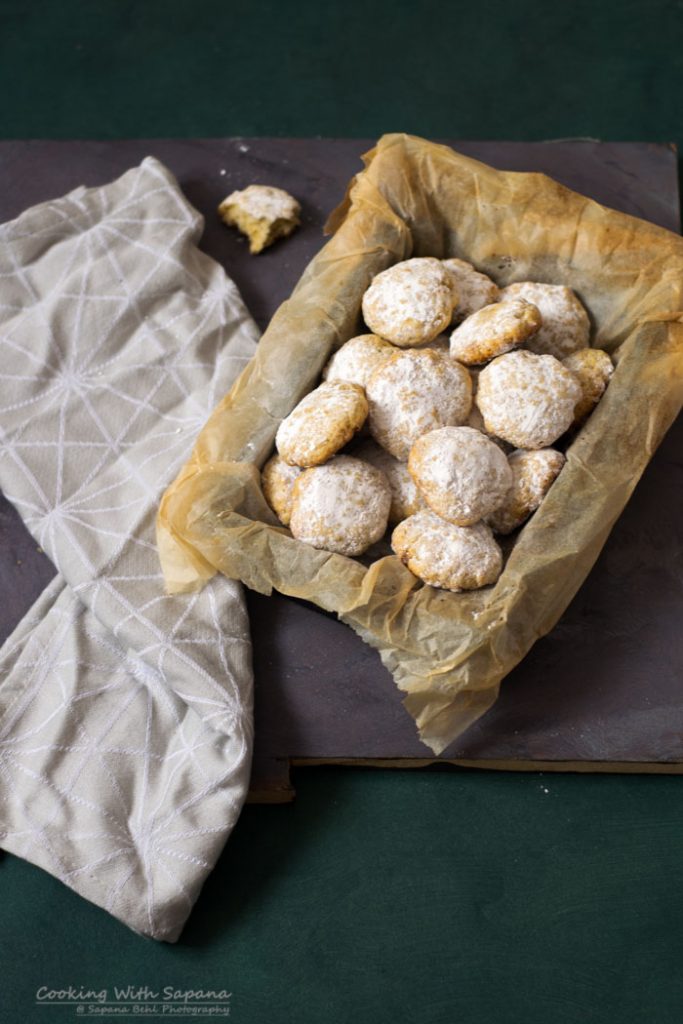 When I was pounding the cardamoms I pestle and mortar my whole house was smelling with this intense flavours of cardamom and it really is kind of therapeutic working with these fragrant spices that makes your mind and body relaxed ad free. I made almost three dozens of these cookies and gave half of them to a friend. As we were fasting when I made those I am not sure about the taste but girls already gave a thumbs up for them.I surely am going to bake another batch of these scrumptious cardamom cookies real soon.
While looking for the recipes I came to know that same kind of cookies are famous in Finland and cardamom is the popular spice in their cuisine. It is really amazing yet weird that we can found almost similar dishes with different names throughout the world cuisine.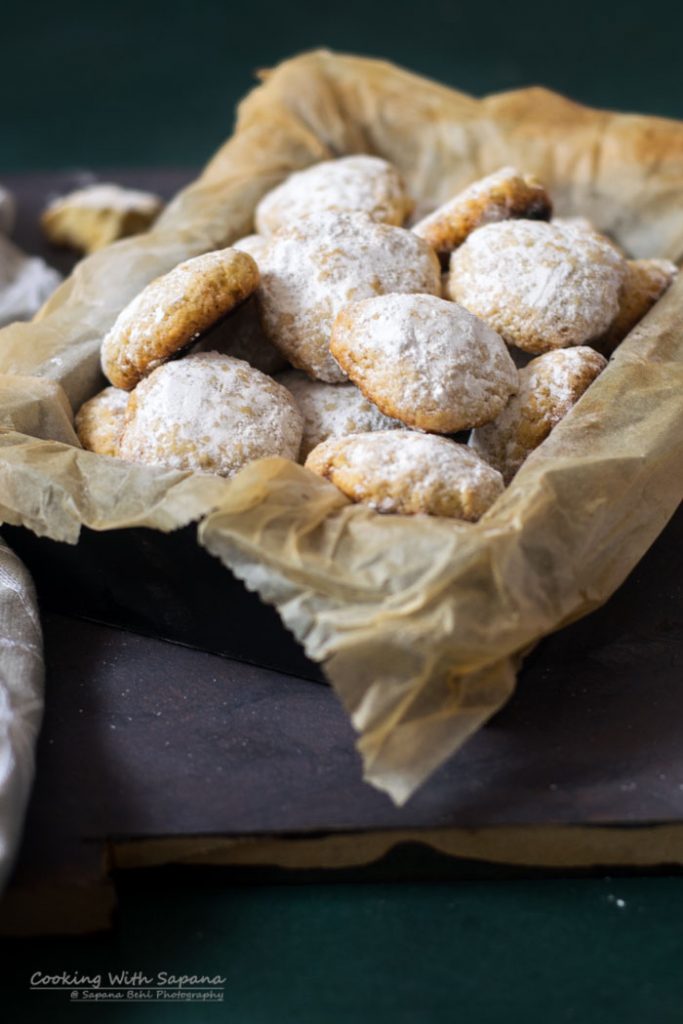 Blogging Marathon#75 Week 1/Day3
Sub Theme– Cookies
Dish– Cardamom Cookies
Country– India/Finland
Source– Here
Ingredients:
2 cups plain flour
1 cup butter, room temperature
3/4 cup sugar
1 teaspoon ground cardamom
1/4 cup milk
1 cup icing sugar, sifted (optional)
Method:
Preheat oven to 350 F° and line two baking sheets with parchment paper.
Melt the butter in a pan and let it cook until slightly brown in colour. Remove from heat and set aside.
In a mixing bowl whisk together sugar and butter until creamy. Stir in cardamom powder and mix again.
Slowly add flour in batches and mix until the dough is crumbly.
Make a 2″ size ball from the dough and place on the cookie sheet 2″ apart from each other.
Bake in preheated oven for about 12 minutes or until the bottom is brown in colour.
Remove from baking sheet and cool o wire rack.
Sprinkle or roll in icing sugar. Store in airtight containers.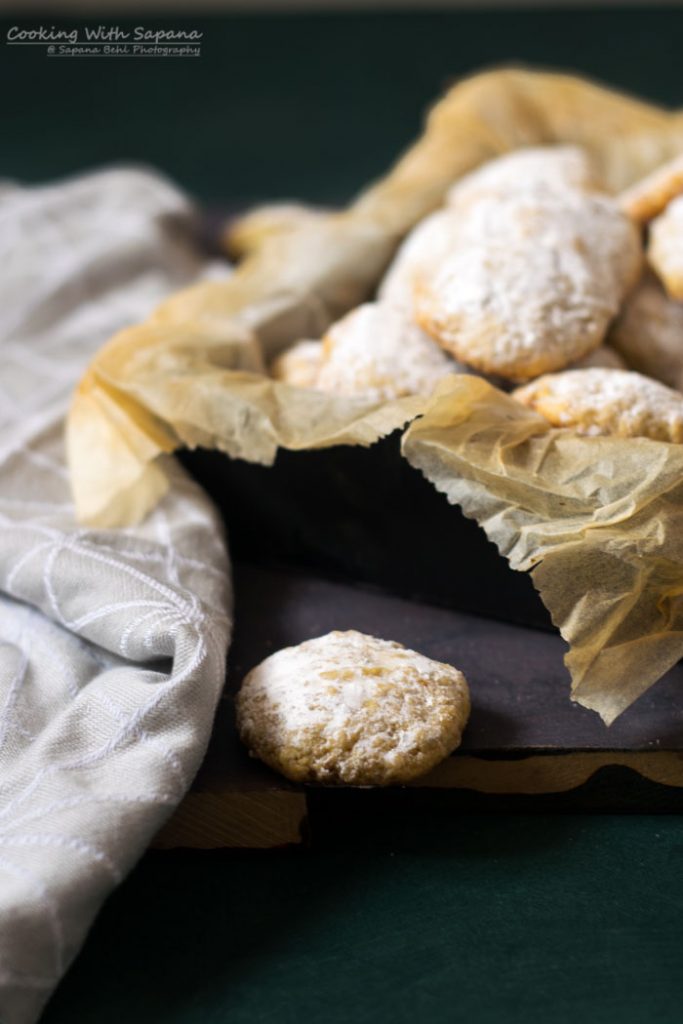 Serve and enjoy.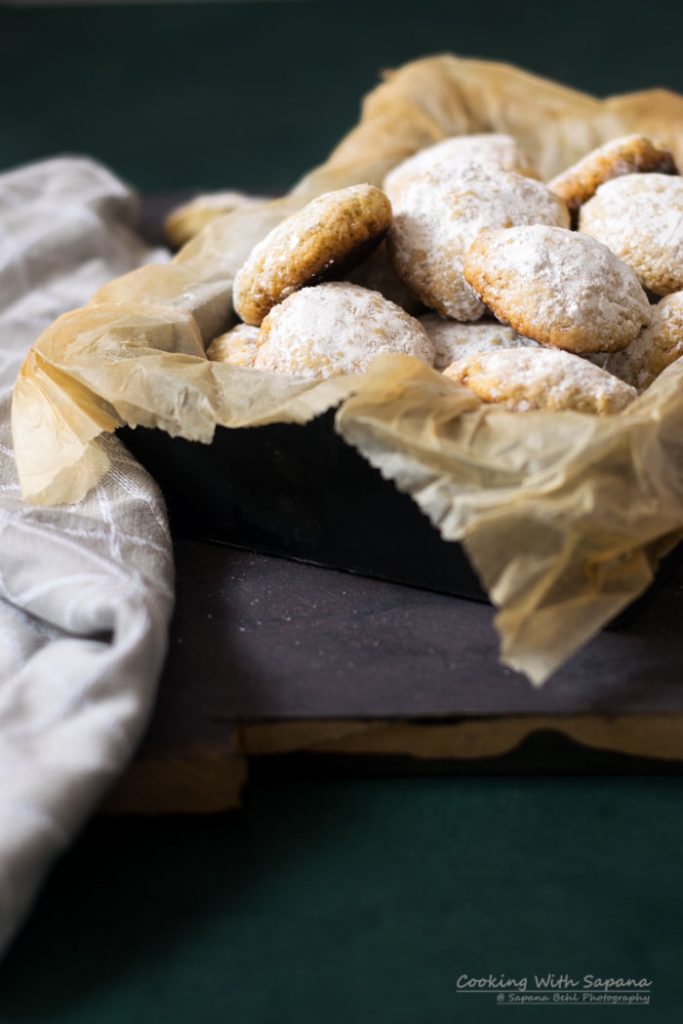 Serves 3 dozen cookies Baking time- 12 minutes

Check out the Blogging Marathon page for the other Blogging Marathoners doing BM# 75
Best regards,
Sapana Behl