Tuxedo Cake
Tuxedo Cake:
Eggless tuxedo cake coated with whipped cream and drizzled with melted chocolate ganache. Another cake that I made last year from
Gayathri's space.
This cake is perfect for birthdays and parties and tastes wonderful as my both girls totally loved it.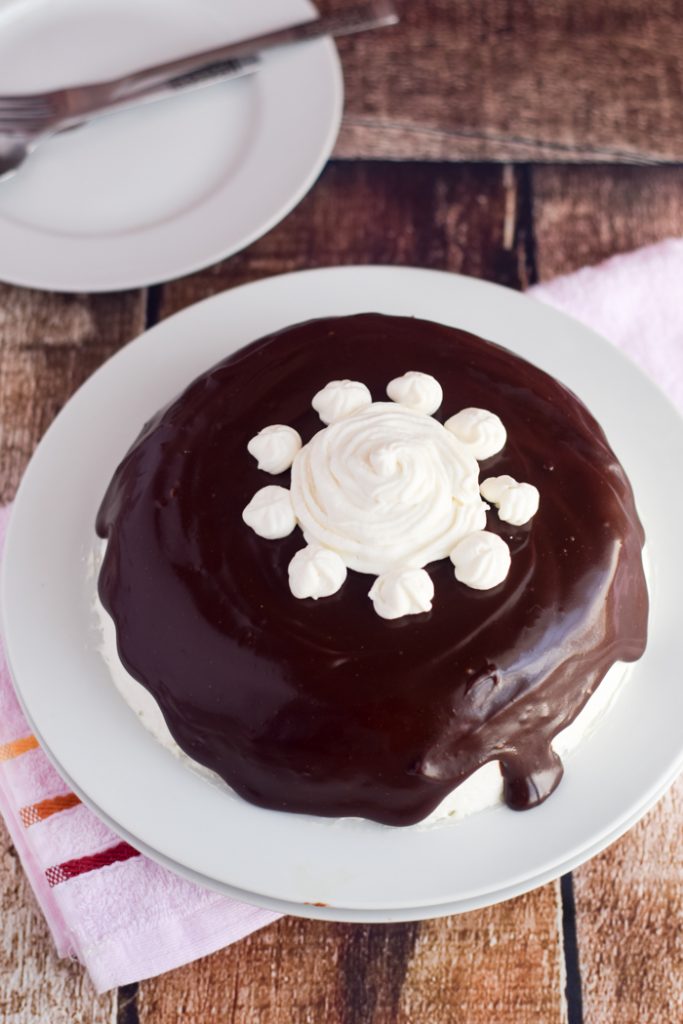 Bake a Thon Day 12
Dish-Tuxedo Cake
Ingredients:
1 cup all-purpose flour
1/2 cup milk
1/4 cup yogurt
1/4 cup oil
1 teaspoon vanilla extract
4 tablespoon cocoa powder
3/4 cup sugar
1 teaspoon baking powder
1 teaspoon baking soda
1/4 cup hot coffee
For cream
cool whip or whipped cream as required
For ganache
100 gm dark chocolate
1/4 cup fresh cream
1/2 teaspoon vanilla extract
Method:
Preheat oven to 180° C and grease two 7″ baking pan with butter and parchment paper.
In a mixing bowl sift flour, cocoa powder,sugar baking powder and baking soda. Whisk with balloon whik to combine all the ingredients.
Make a well in the centre and addall the wet ingredients. Whisk to combine.Pour the batter into the pans.
Bake in preheated oven for 20 to 30 minutes or until a toothpick inserted in the center of cakes comes out clean.
Remove the cake from pans and cool on wire rack.
Once cooled coat the two cakes with whipped cream from all sides in even layers. Chill in refrigerator.
Make the glaze by melting chocolate in double boiler.Once melted add the cream and vanilla extract. Whisk to combine.
Pour the chocolate glaze on top of the cake and let it drizzle o sides.
Make somre decorations on top of cake with whipped cream.
Refrigerate until use. Cut in slices and serve.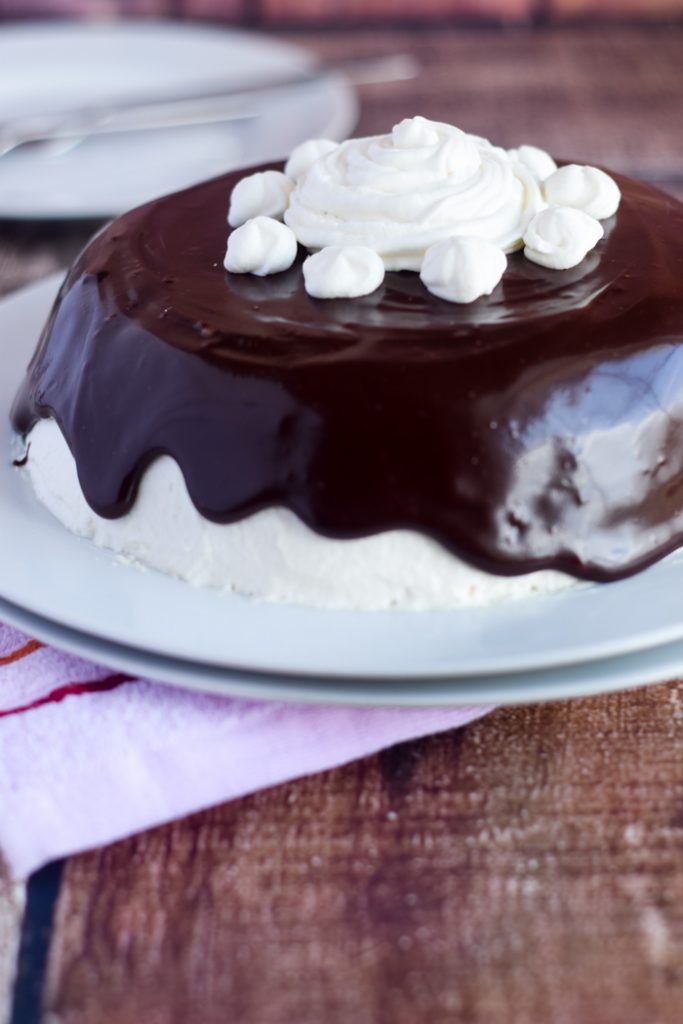 Serve- 6 Baking time- 30 minutes

This is part of the Bake-a-thon 2016
Best regards,
Sapana Behl