Mango Smoothie
Mango Smoothie: Healthy and delicious mixed fruit smoothie that is filling and nutritious as well and is really a perfect way to start the day. I am loving all these smoothies that I am trying these days and having them for breakfast is really making me feel satisfied.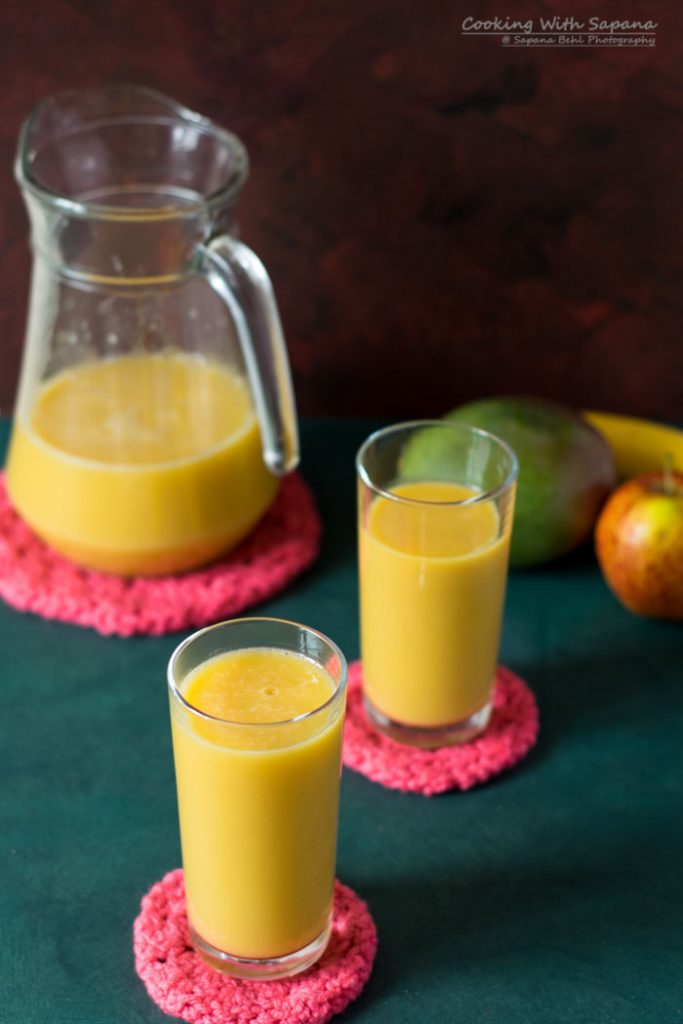 So when we talk about fruits my whole family knows that mango is my one and only favourite fruit in the whole world. I hate all kind of melons and some other fruits too. Whenever my husband brings melons at home he always makes sure that there is mango so we all can eat the fruits otherwise I would be the one not having fruits. Adding mango to the smoothie along with other fruits is what appealing for me and I can drink as many of this as I can.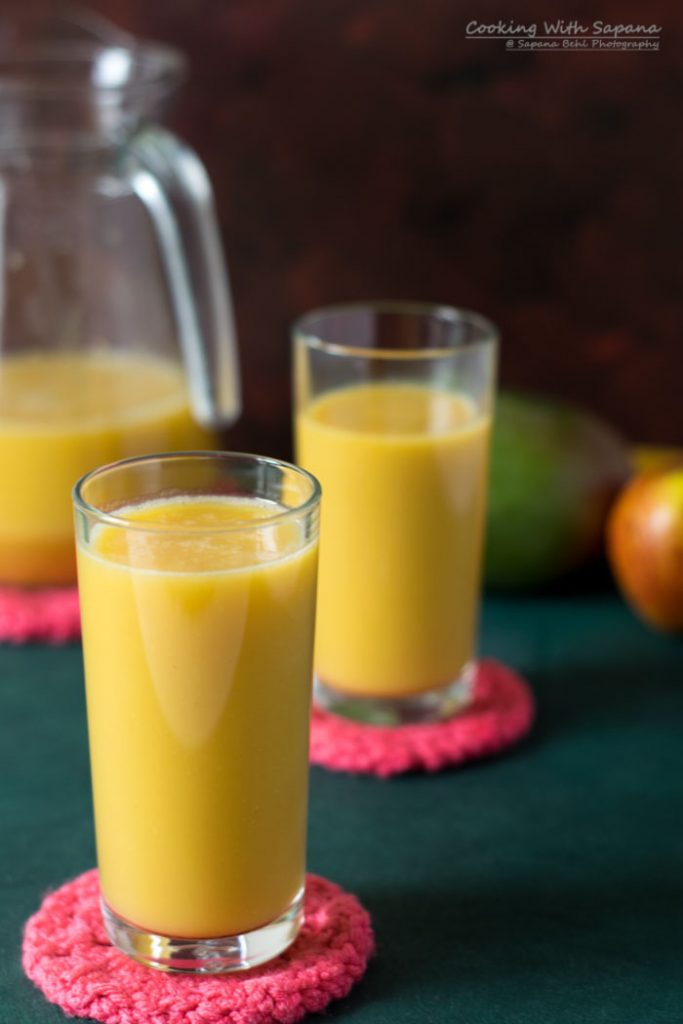 After trying smoothies for three days in a row I am now thinking to include them in my diet frequently. It will definitely make some change and maintain a healthy balanced breakfast diet.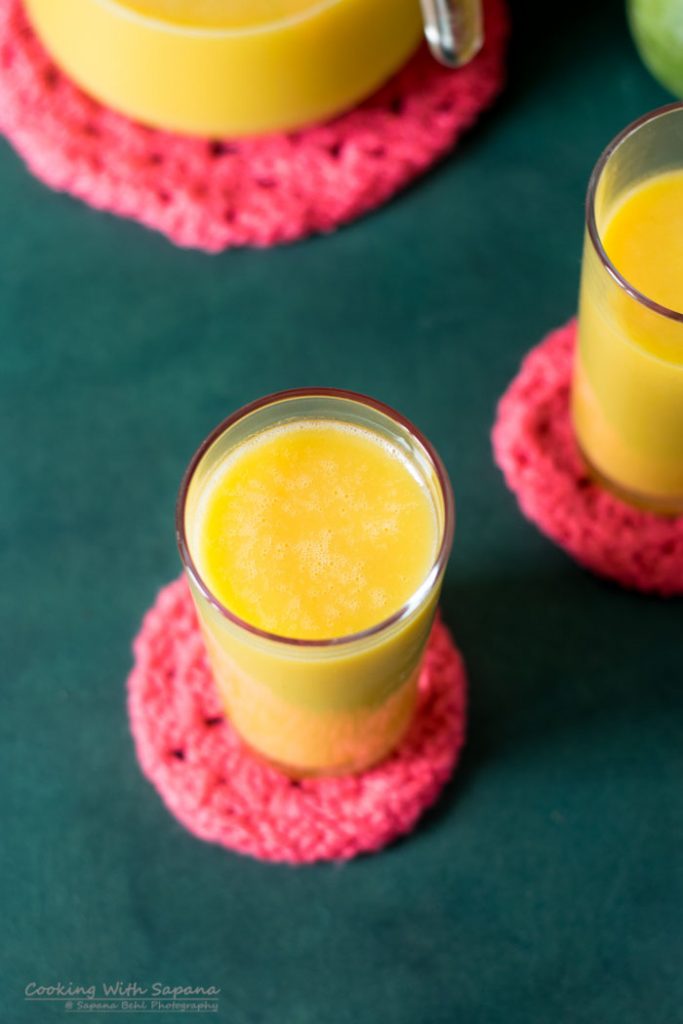 Blogging Marathon#72Week3 / Day 3
Theme-Smoothies
Dish– Mango Smoothie
Ingredients:
1 mango, chopped
1 apple, chopped
1 banana, chopped
1 teaspoon lemon juice
1 cup milk
1 cup yoghurt
Honey or agave nectar to taste(optional)
Method:
Pulse all the ingredients in a blender until smooth.
Pour into serving glasses and enjoy.