Green Kale Smoothie
Green Kale Smoothie: A combination of juicy sweet fruits and kale leaves in this healthy and delicious smoothie.
The second smoothie in the series is this green one that is our recent family favourite. So after reading the health benefits of kale leaves and being a rich source of Vitamin C and Vitamin A, I tempted to buy them and use in the diet. The kale leaves help in detoxification of the body and supports the health of heart too. The health benefits are numerous as other cruciferous vegetables.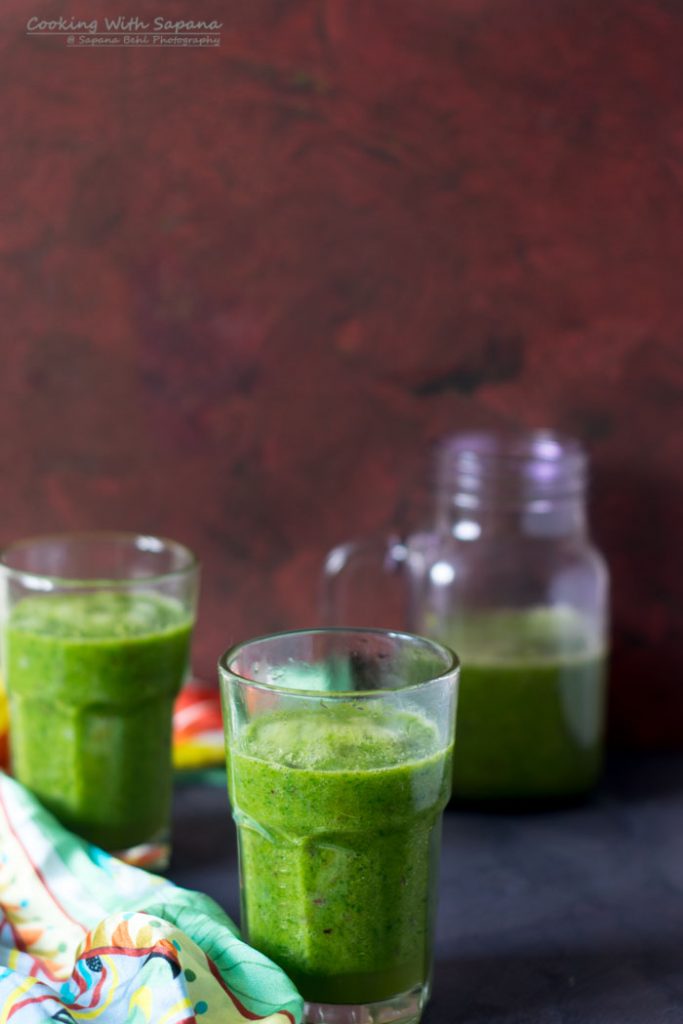 The main part is how to introduce something new in our diet as the family loves their specific diet. The internet says to use kale leaves in smoothies, salads or in sauteed vegetables but I knew first I have to make something to introduce the taste so I started with this smoothie. My elder one loved the smoothie as it has fruits as well but weirdly asked me did you used grass in it. I guess it's gonna take some time to like the taste but it's worth a try knowing the health benefits.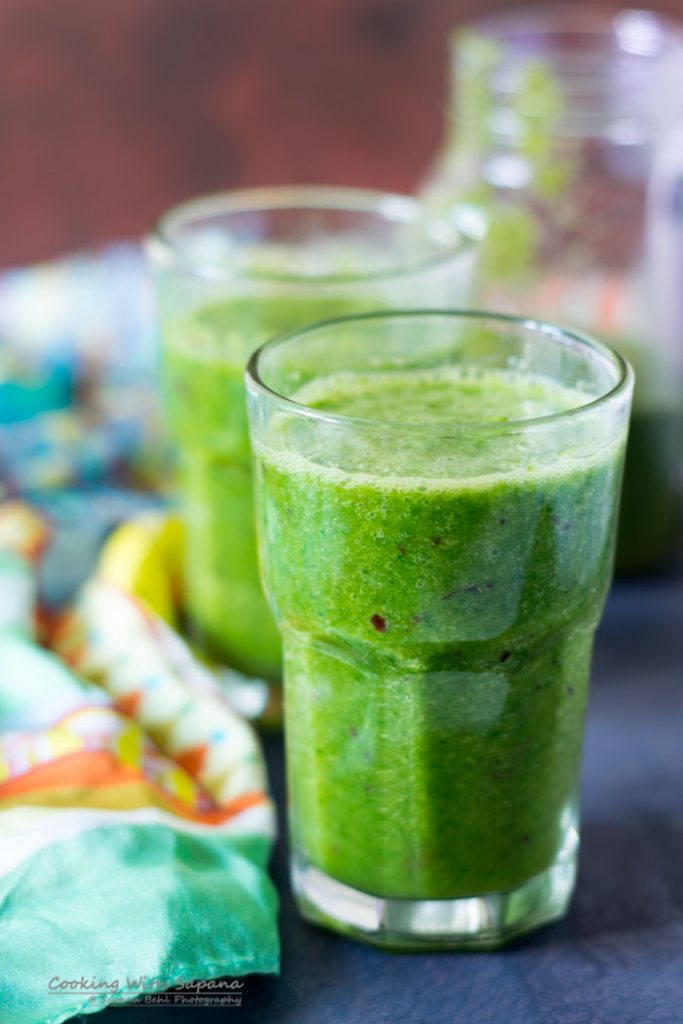 Is kale new to you, do read this post and know about the health benefits of it in this post.
Blogging Marathon#72Week3 / Day 2
Theme-Smoothies
Dish– Green Smoothie
Ingredients:
2 cups curly kale leaves, washed and roughly chopped
2 apples, peeled and chopped
4-5 plums, chopped
2 oranges, peeled, skin removed
1 teaspoon honey
1 teaspoon lemon juice
1 1/2 cup water
Method:
Blend all the ingredients in a blender or food processor.
Pour into serving glasses.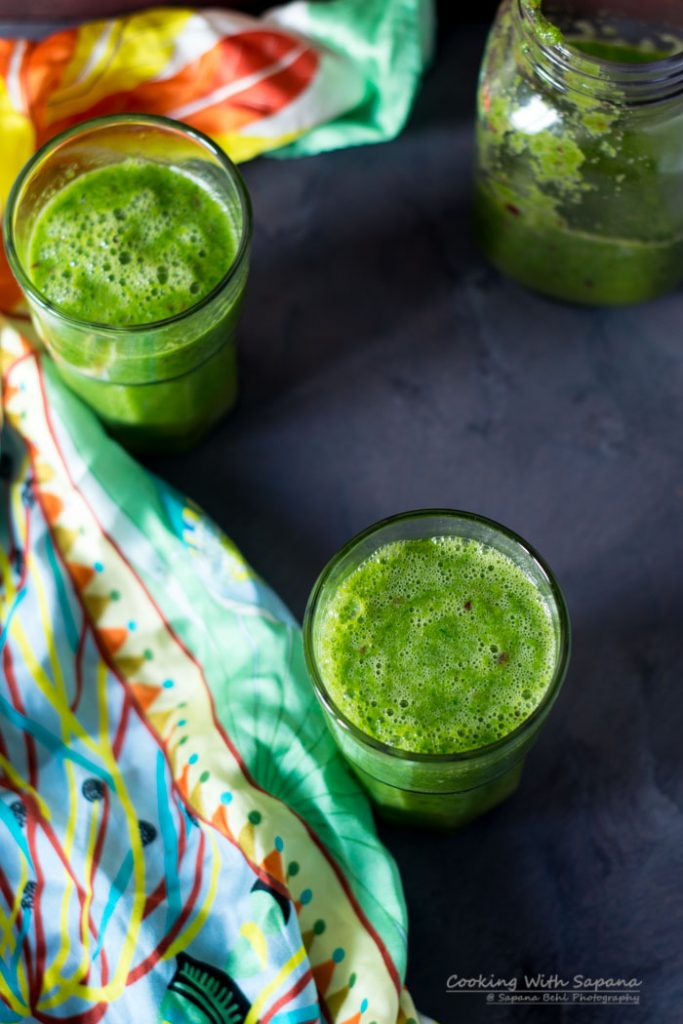 Serve and enjoy.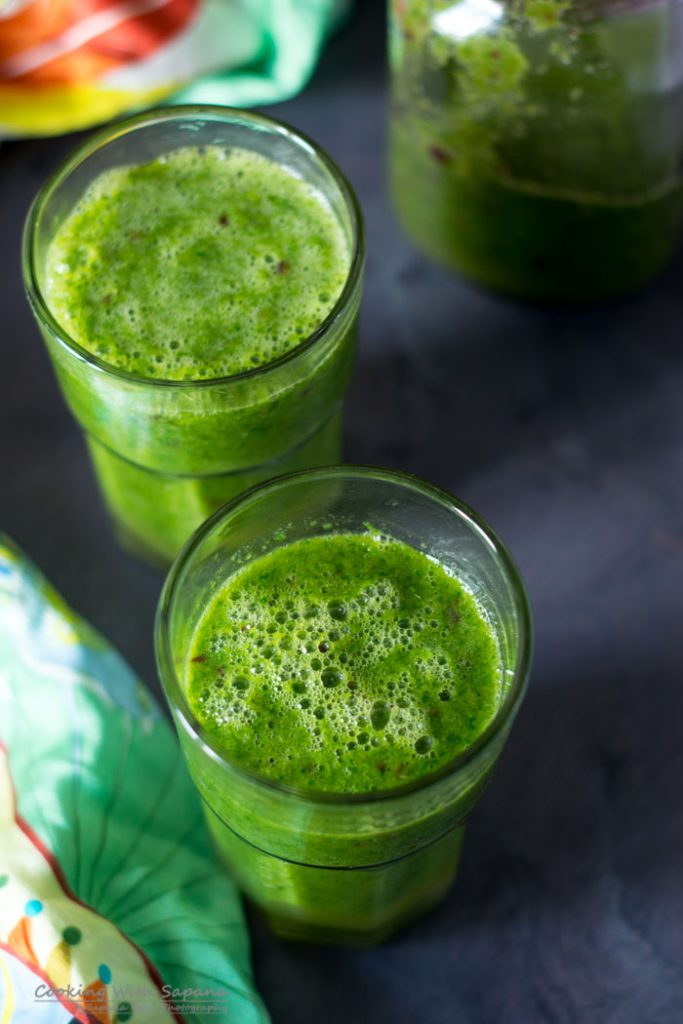 Serve- 4 Prep time- 10 minutes
Check out the Blogging Marathon page for the other Blogging Marathoners doing this BM#72
Best regards,
Sapana Behl
µ