Gobhi Manchurian
Gobhi Manchurian:
A juicy and delicious dry cauliflower Manchurian would make a nice and wonderful snacks. Manchurian is a family favourite and tastes delicious either dry or gravy. Days here are very dark and gloomy and I find it difficult to cook or click in this weather. So this recipe is from last years drafts and I will try to update it with better pictures once the weather will be a little bright and airy.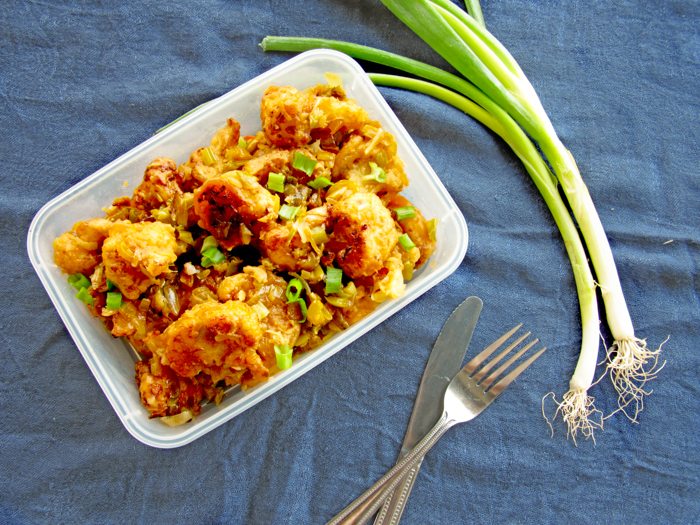 Blogging Marathon#72Week1/ Day 2
Theme-Chinese Recipes
Dish– Gobhi Manchurian
Ingredients:
1 cauliflower head, broken into florets
1/2 cup all-purpose flour
1 tablespoon corn starch
1/2 teaspoon salt
1/2 teaspoon pepper
oil for frying
1 onion, chopped
3-4 garlic cloves, minced
1 teaspoon ginger, minced
2 scallions, chopped
1 teaspoon soy sauce
1 teaspoon vinegar
1 tablespoon tomato ketchup
1 tablespoon chilli sauce
salt to taste
pepper to taste
1 tablespoon sesame oil
Method:
In a mixing bowl add all purpose flour and corn starch. Stir in salt, and pepper and mix well. Add a little water at a time and make a paste.
Dip each cauliflower floret into the batter. Heat oil in a pan and deep fry the cauliflower until golden and crispy.
Drain on paper towel and set aside.
In another wok heat sesame oil. Add garlic and ginger. Saute for a minute.
Add onions and scallions. Stir and cook for 2 minutes.
Now add soy sauce, vinegar, ketchup, chilli sauce, salt and pepper and a quarter cup of water.
Once it starts boiling add the fried cauliflower. Cook for a minute.
Remove from heat and serve warm.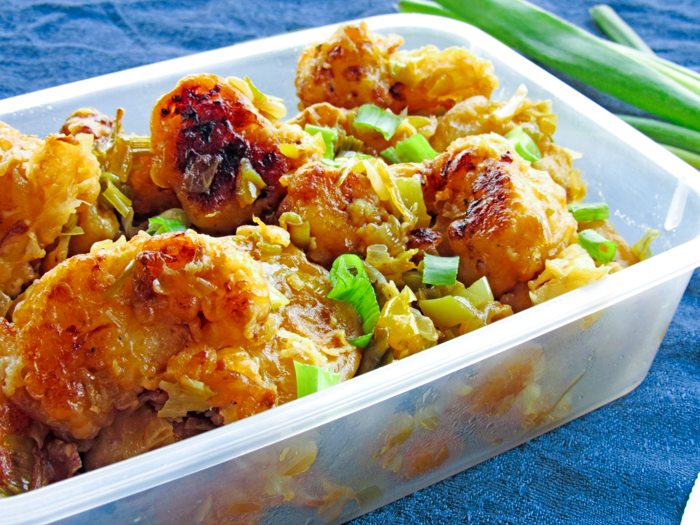 Serve- 3 Cooking time – 20 minutes
Check out the Blogging Marathon page for the other Blogging Marathoners doing this BM#72
Best regards,
Sapana Behl