Saffron Poached Pears

Saffron Poached Pears:
Soft and warm pears poached in sweet and delicious saffron syrup are too good to enjoy in the Holidays. Schools are going to close from this Wednesday and the time is just perfect to try all the Holiday favourite recipes. I have bookmarked the
poached pears
since ages and this Holiday time is just perfect to try all Christmas recipes from the infinite list of my bookmarks.

The saffron and cardamom flavoured syrup taste amazing on the poached pears. We enjoyed the pears with some vanilla ice cream and totally loved it. So this week I am going to post three Christmas special Holiday recipes and this poached pears is the first among them.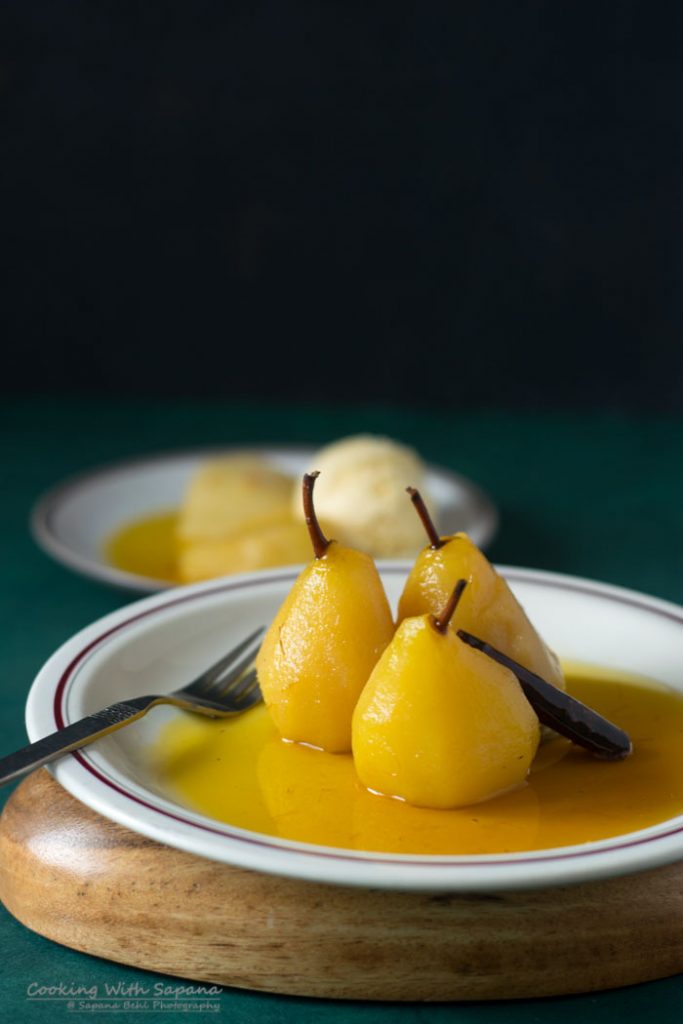 Blogging Marathon#70 Week3 / Day 1
Theme-Christmas Recipes
Dish– Saffron Poached Pears
Source–Here

Ingredients:
4-5 pears
2 cups sugar
1/4 teaspoon saffron strands
5-6 green cardamoms,
1-litre water
cinnamon stick [optional]
Method:
Wash and peel the pears with stalk intact to them.
In a saucepan add water, saffron, sugar and cardamoms and cinnamon. Gently slide the pears into the pan and let them cook for about 2 hours on low to medium heat.
Once poached remove the pears from the syrup, cool and place them in the refrigerator.
When ready to serve remove the pears from the refrigerator. Bring the syrup to boil for few minutes or until slightly thick.
Put the pears into the serving plates. Pour the reduced syrup over them.
Serve with vanilla ice cream and enjoy.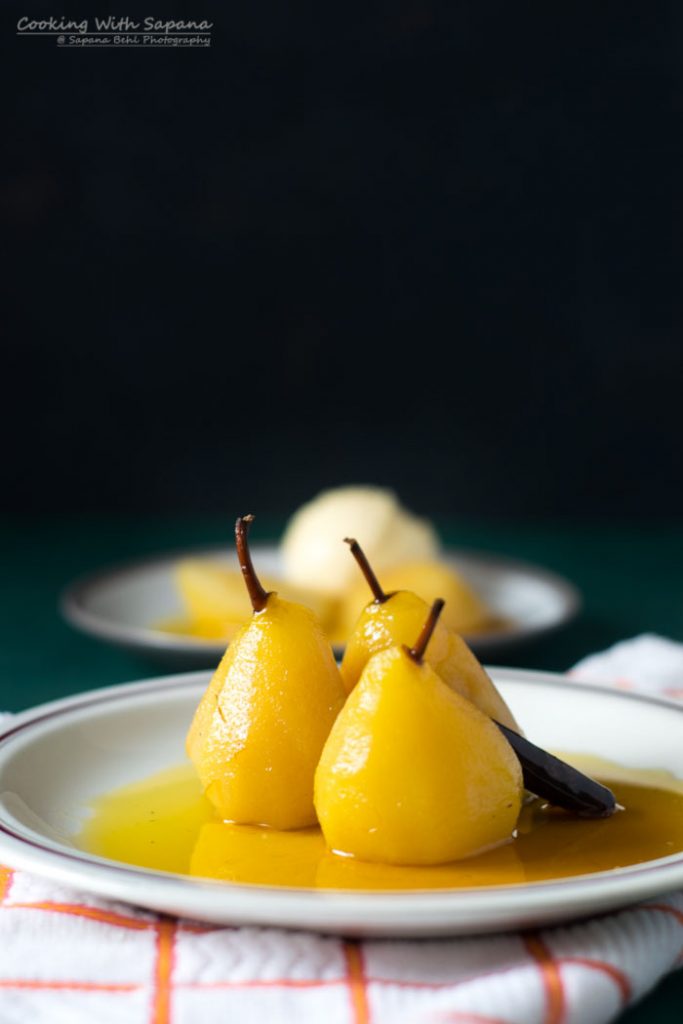 Serve- 5 pears Cooking time- 2 hours
Check out the Blogging Marathon page for the other Blogging Marathoners doing this BM#71