Orange marmalade Mini Tea Cakes
Orange Marmalade Tea Cake:
Eggless orange marmalade flavoured mini tea cakes, what could be better than that. My recent liking towards borrowing books from the library and trying out new recipes is growing every day. So I had this cookbook for Vegan Cupcakes from which I tried these cupcakes. I had recently bought a mini bundt pan and I had to use it in some recipe so here it is used perfectly.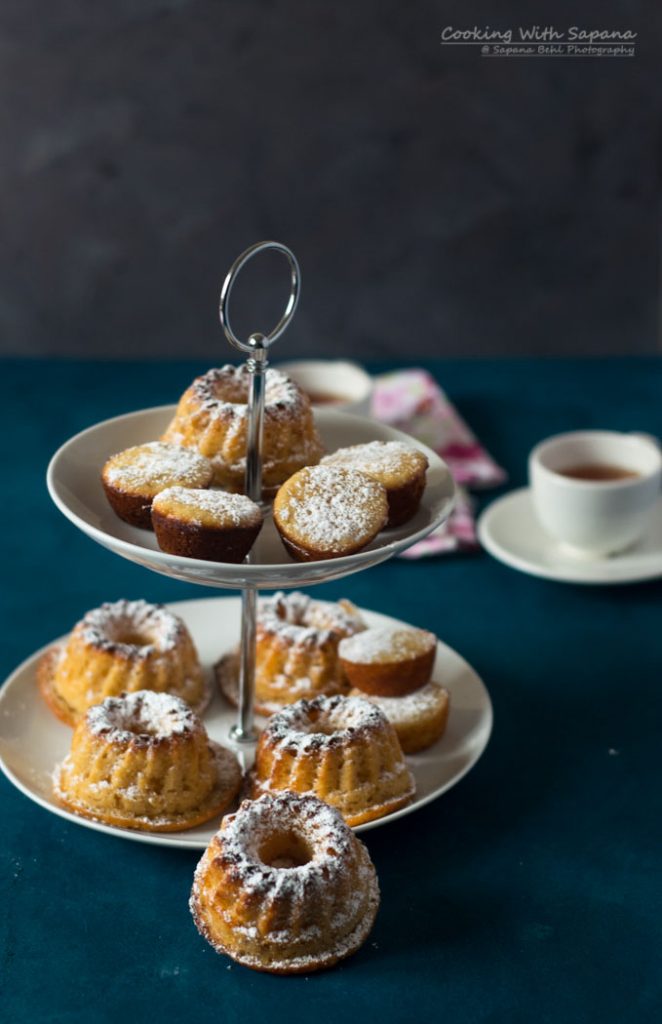 The marmalade tasted so flavorful in the cakes and we enjoyed these mini cakes with our evening tea. The cakes stayed fresh for a week on the kitchen counter and both my daughter loved them. So if you have some marmalade then go ahead and try these simple yet wonderful cakes and enjoy .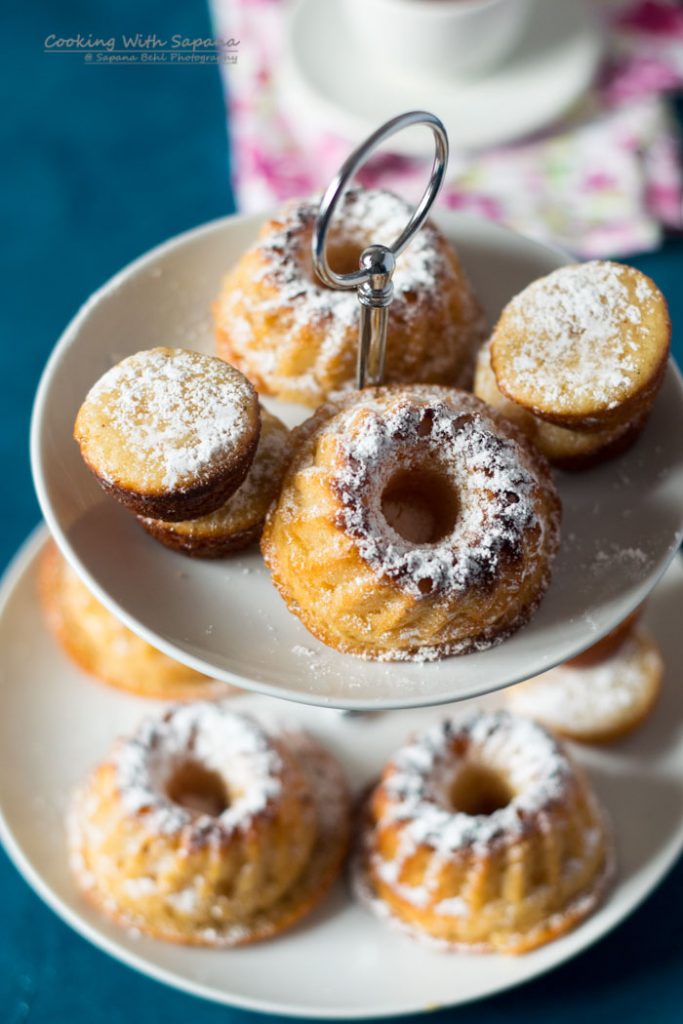 Bake a Thon Day 5
Dish-Orange Marmalade Tea Cakes
Source– Cookbook
Ingredients:
1 1/2 cup all-purpose flour
3/4 cup sugar
1 teaspoon baking powder
1/2 teaspoon baking soda
1/4 teaspoon salt
1/2 cup orange juice
1/2 cup orange marmalade
1 teaspoon orange zest
1/2 cup butter, softened
1/4 cup buttermilk
icing sugar for dusting

Method:
Line and grease a six hole mini bundt pan and a 12 hole mini muffin pan with butter or simply line a 8″ round cake tin. Preheat oven to 180° C.
In a mixing bowl sift together all-purpose flour, baking powder, baking soda and salt.
In another bowl whisk together butter and sugar until soft and creamy. Stir in orange juice, zest and buttermilk. Finally, add in orange marmalade.
Add the sifted dry ingredients into the wet orange marmalade mixture a little at a time and gently whisk to combine.
Transfer the batter into the prepared pans.
Tap the batter on the kitchen counter to remove any air bubbles.
Bake in preheated oven for about 15 minutes if using the mini bundt pans and for about 30 minutes if using round cake tin or until a toothpick inserted in
the centre comes out clean.
Remove from oven, cool and dust with icing sugar.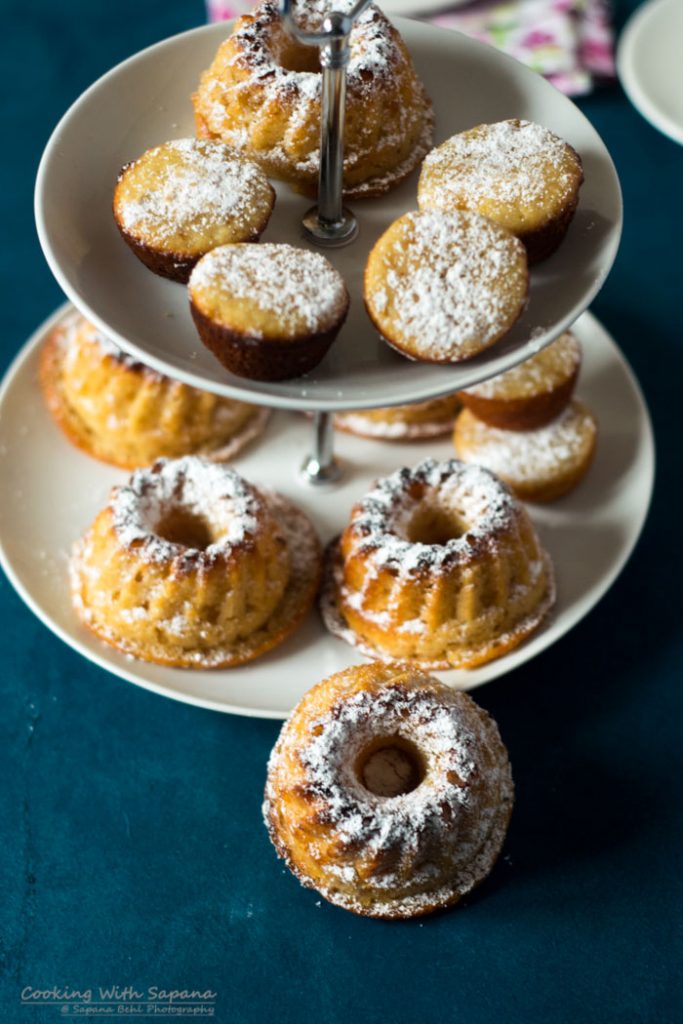 Serve and enjoy.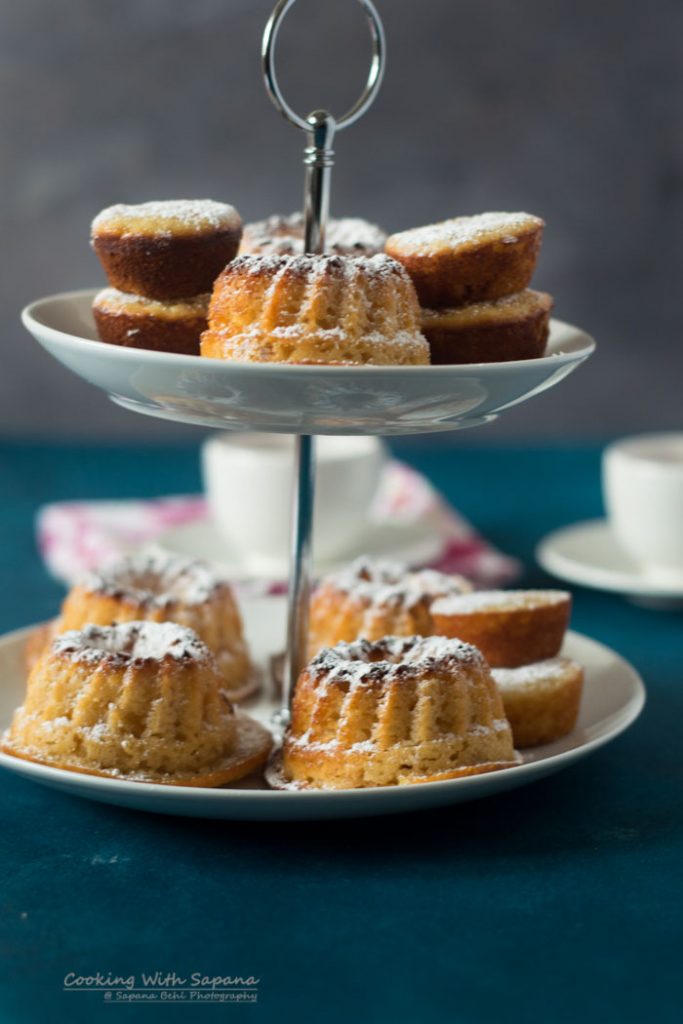 Serve – 6 Baking time- 20 minutes

This is part of the Bake-a-thon 2016
Best regards,
Sapana Behl