Mini Apple Mince Pies
Mini apple mince pies:
Delicious apple and raisins filled mini pies that taste better than the store-bought apple pies. Christmas is only 5 days away and everyone is busy prepping for it. Decorating the houses, wrapping gifts fro friends and family and making dishes for them is what most of the people are doing now. About the gifts, I love giving edible baked goodies for Christmas to our friends and of course being a food blogger they also expect the same from me.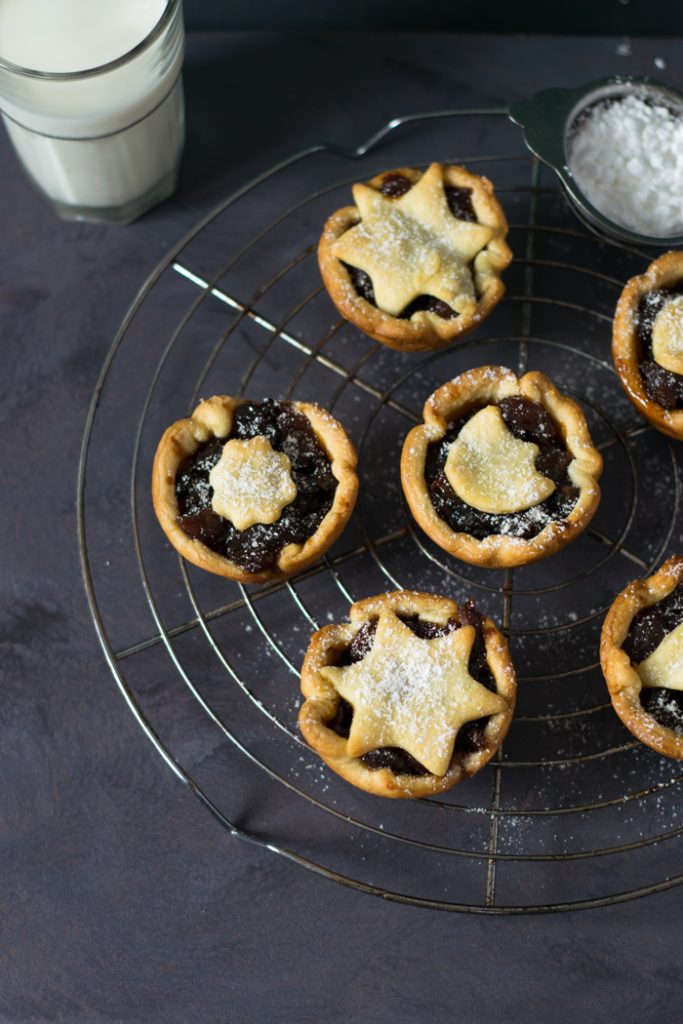 So to my Christmas baked collection goes this super easy and cute mini apple mince pies. The store bought shortcrust pastry makes it more easy and quick recipe but as always you can make your own shortcrust pastry. I made a nice batch of these for some friends and I am definitely sure they will love it.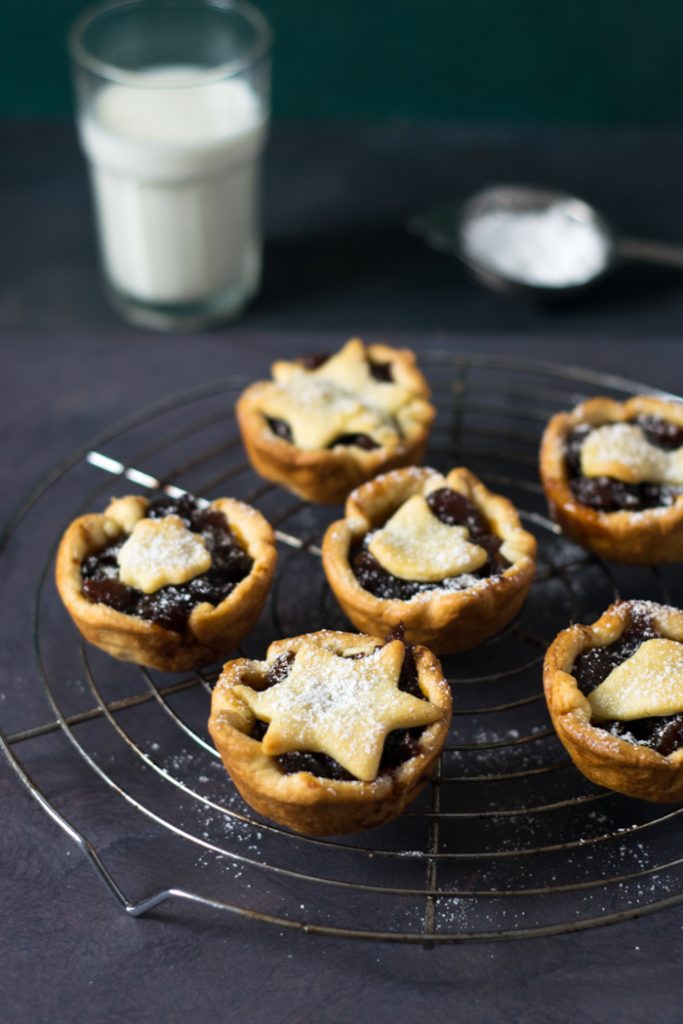 Bake a Thon Day 8
Dish-Mini Apple Mince Pies
Adapted from Here
Ingredients:
3 red apples, chopped
1/2 cup raisins
1/4 cup brown sugar
1 teaspoon vanilla extract
3/4 cup orange juice
1 teaspoon orange zest
1 tablespoon butter
1 sheet short crust pastry
dry flour for dusting
oil or butter to grease the pan
icing sugar for dusting

Method:
Preheat oven to 180° C and grease a 12 hole muffin tray with butter or oil.
Heat butter in a pan and add chopped apples and raisins.
Stir in vanilla, brown sugar, orange juice and zest.
Cook covered with a lid for about 20 minutes or until thickened.
Thaw the frozen short crust pastry as per pancake instructions.
On a lightly floured work surface place the pastry. Cut out circles a little bigger than the muffin holes.
Place the cutout circles into the muffin tray and fill the apple stuffing in each hole.
Cut out the star or your favourite shapes from the remaining sheet. Place the cutout shapes on top of the apple stuffing.
Bake in preheated oven for about 20 minutes or until golden.
Remove from oven, cool and dust with icing sugar.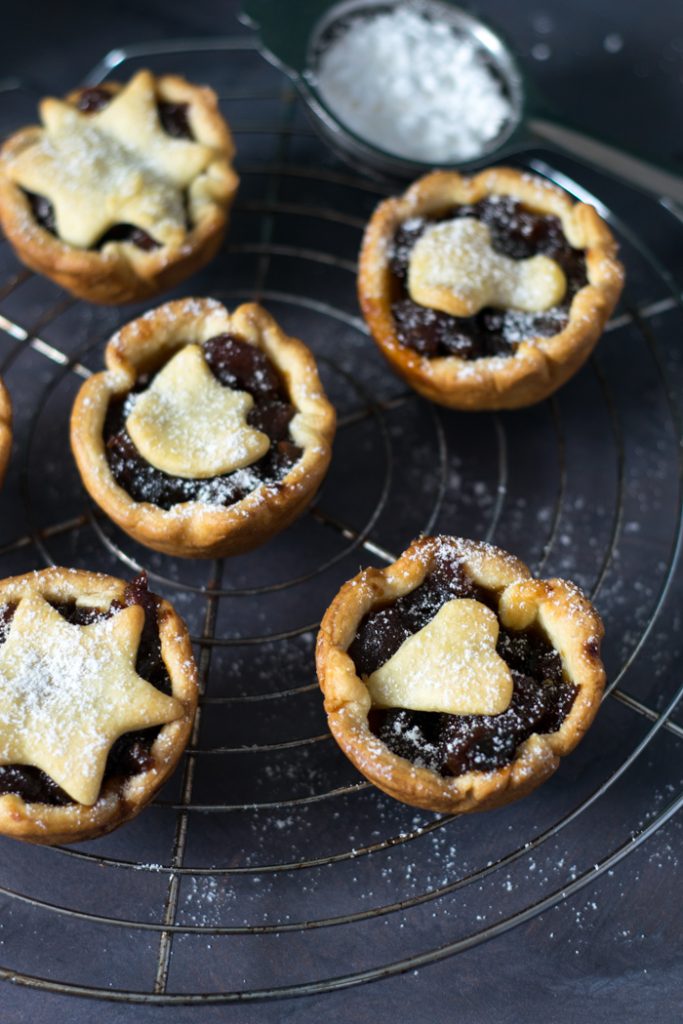 Serve and enjoy.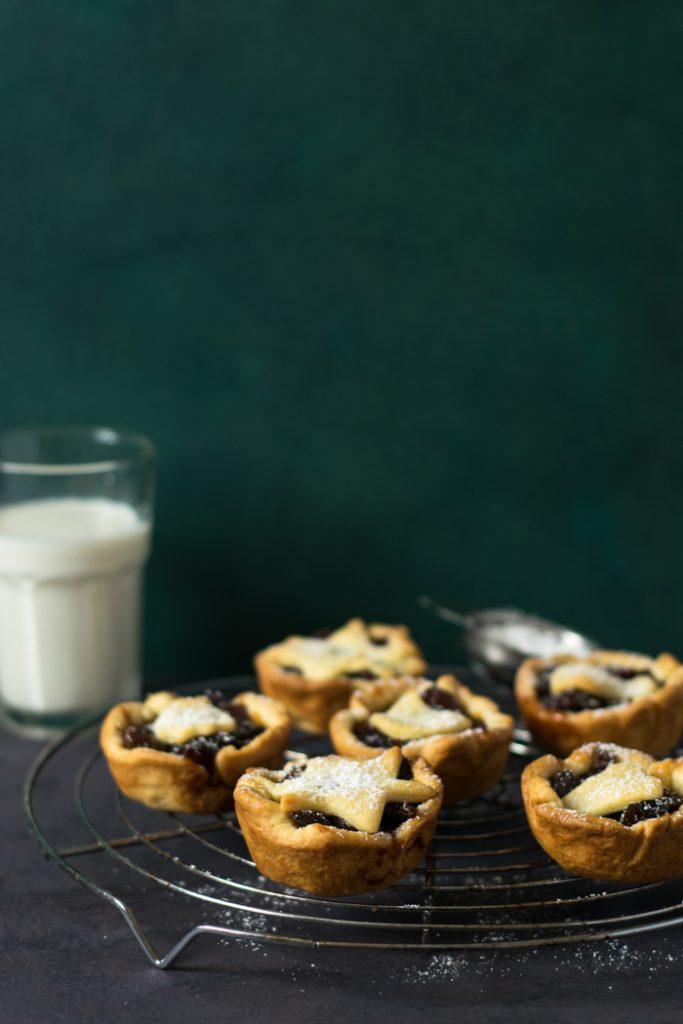 Serve – 12 Pies Baking Time – 20 minutes

This is part of the Bake-a-thon 2016